Conan Gray: "I'm living in an alternate reality"
In this week's episode of NOTHING TO Hi-DE, we speak to the sad boy popstar about TikTok, his dreams of writing a romance novel, and his debut record 'Kid Krow'.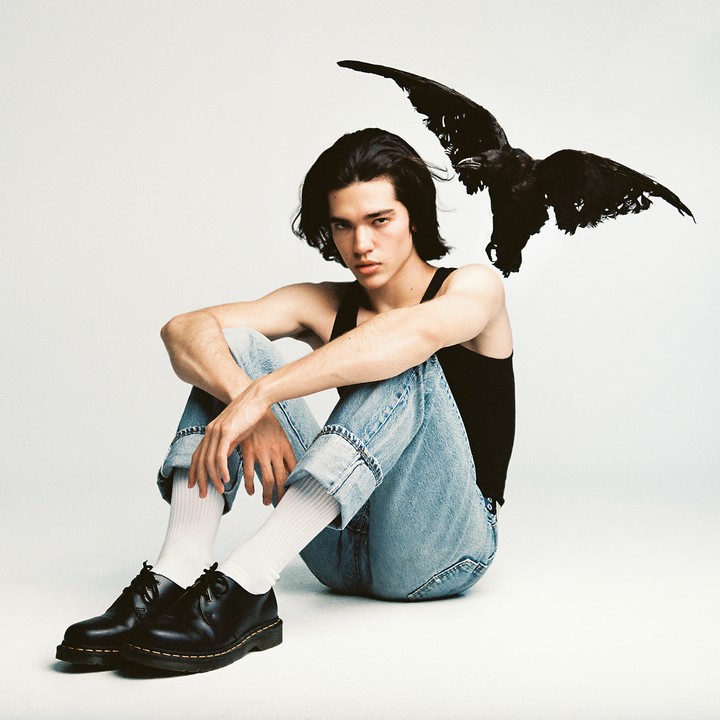 PR/Dillon Matthew
Yesterday morning, on the eve of the launch of his debut album Kid Krow, Conan Gray crawled out of bed and joined us on Instagram for the latest episode of NOTHING TO Hi-DE. In case you missed the last one with Lauv (it's quite good, you can watch it back here), it's our new IG live series that sees us link-up with actors, musicians and artists wherever they are in the world for a fun and frank conversation in front of a live audience.
Conan Gray's life is so deeply ingrained in the internet. For those who don't know, Conan was a YouTuber first, vlogging throughout his school years and earning heartthrob status as an awkward wallflower who became outlandish and rogue behind closed doors. Then he started writing songs. Three years ago, he released the first of those tracks, titled "Idle Town", and he's been churning out bops and ballads ever since. In short, he's the musical embodiment of that Kayla Nicole Jones meme, you know? The one where she's throwing it back and then crying seconds later… then throwing it back again.
This is also true of his new album! Which we talked about! In fact, we discussed everything from how he made it with pretty much just one other person (his right hand man-slash-producer Dan Nigro), to why he wanted it to be short and punchy like his idol Lorde on her own debut.
There's also lots of chat about TikTok, his plans to write a book someday, and why you should listen to Kid Krow. Unless you're gonna be really mean about it, in which case keep it to yourself. Cool? Watch below and then stream the album shortly after. It adds literal years to your life.