10 things you need to know about HAWA, the NY rapper who closed Telfar's AW20 show
The classically-trained 19-year-old makes music for your girlfriend.
Photography Castle
Who here witnessed Telfar's AW20 show the other week? The night prior, experimental foodies Spiral Theory Test Kitchen had whipped up an intimate banquet -- scorpion veal heart carpaccio and poached alligator persimmon with kinako bee pollen dust -- for the likes of Kelela, Solange and Juliana Huxtable in the Palazzo Corsini. Nobody ever cleared up. Instead, at the runway show the following day, guests were seated at the very same wine-stained table, left gazing at the artful remnants of Telfar's private dinner party. Breaking every rule your parents ever set, models stomped along the dining table, followed by a performer who proceeded to soundtrack the finale in cut-out jeans and a pair of boots that we're still obsessing over. That performer was HAWA.
Born in Berlin to West African parents, 19-year-old HAWA was raised between Guinea, France and America. At just 11, she was selected to join a program for prestigious young musicians at the Lincoln Center, ultimately becoming one of the youngest composers for the New York Philharmonic Orchestra and travelling extensively with them. In her mid-teens though, she began to grow bored of classical music and as she discovered the worlds of rap and R&B, HAWA found a new side of herself and her sound. Since 2018, before she even graduated high school, she's been releasing laidback genre-defying productions -- set apart from the influx of lo-fi bullshit thanks to a deeper understanding of musical elements -- topped with all-too-relatable sing-rap verses about falling in love with girls over DM.
Taken from her forthcoming EP the ONE, HAWA's new single "iPhone" is again about relationship issues. "This person is trying to make someone they're madly in love with happy, but they're constantly repeating the same patterns and habits that got them to this dark point in the first place," she tells us. "They expect a different outcome but the love that their partner has for them is diminishing and dwindling." Sad, but great track!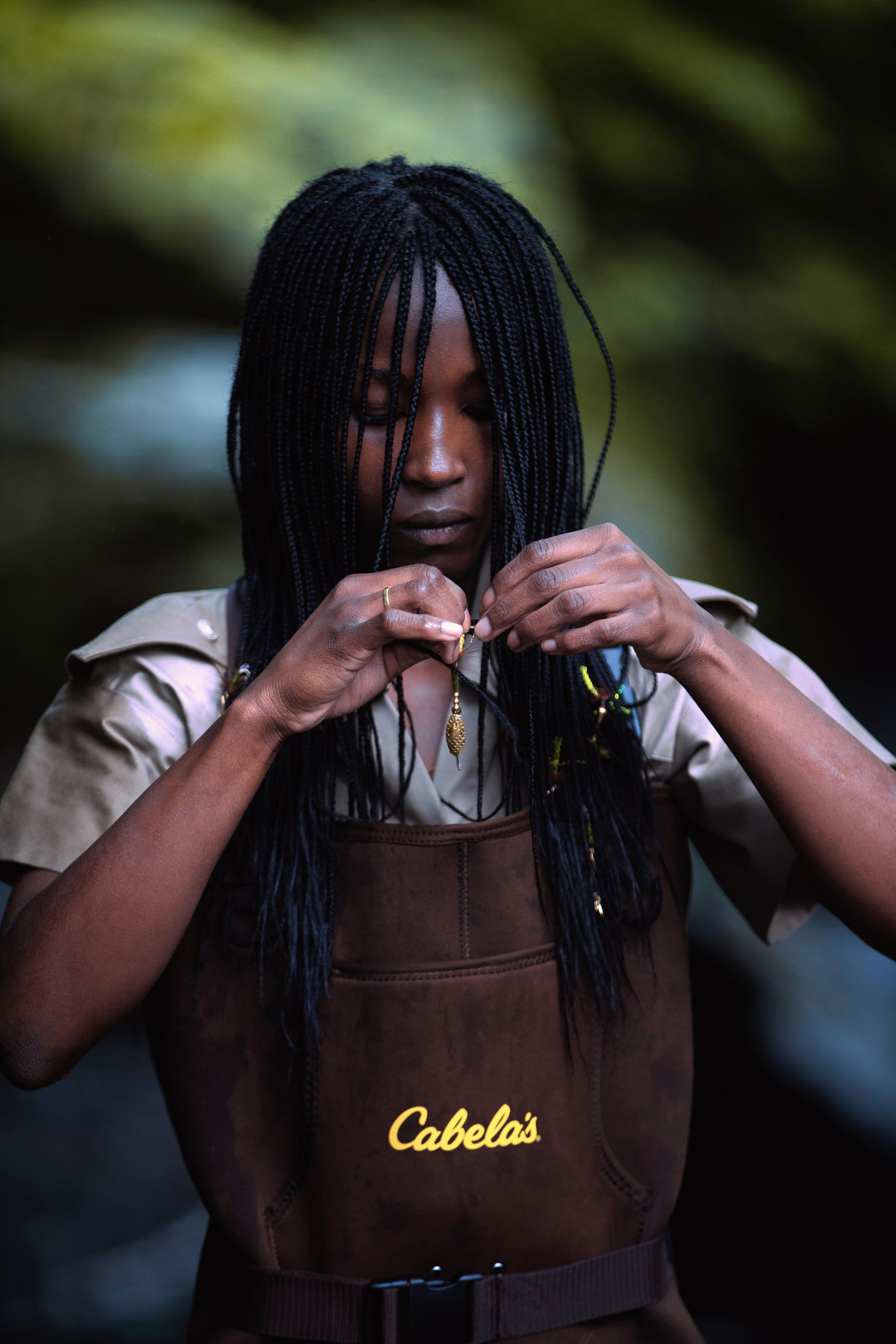 Get to know HAWA before everyone else does via the Keenan MacWilliam-directed video for "Kill Some" and these 10 fun facts...
1. Her first name, HAWA, is taken from the Quran.
"It means Eve, as in, Adam and Eve. But in the Quran, instead of it being Eve, it's Adam and Hawa!"
2. She credits a childhood in both France and Africa as having shaped her.
"They were both beautiful places to grow up and my life was very peaceful. I was very happy. I remember running around playing with my friends and driving my grandma crazy because I'd play football in the house. I remember going to parks with my brother, it was all very nice."
3. Hearing TLC 's "Fanmail" for the first time was a real moment for HAWA.
"It was so captivating to me. The melody is what I really loved about it. Actually, I'd say that -- especially with my melodies -- 99% of my music is influenced by that music I grew up listening to."
4. The first track she ever wrote was some underground SoundCloud rap shit.
"It was called "Bands" and it was some fucking SoundCloud shit. To be honest... if I were to listen to it now, I would most definitely think it was whack."
5. Her bathroom is where the magic happens.
"Fuck yeah! I'm telling you, the bathroom is one of the best places to come up with lyrics."
6. Telfar's show was pretty damn special for her.
"My mind usually goes blank when I perform, but I after I got off stage I was like 'holy fuck, I can't believe that happened!' but it was amazing everyone was wonderful the whole event was just amazing. I loved everything about it."
7. HAWA identifies as a shy person, and recently came to an important realisation.
"I realised that it's fully okay to be by yourself and be alone sometimes."
8. Need a sexy soundtrack? She recommends her debut EP, The ONE.
"I've always thought about the scenes [my music would fit] and I know for a fact I got some tracks that would be mad good for sex. I know that for fact."
9. She's currently completely obsessed with Popeyes cinnamon apple pies.
"I'm like, fucking obsessed with them. Like, that shit is soooo fucking good. Get three of them. That's like, the top shit on the list right now."
10. She has big ambitions for 2020.
"I just need to stay focused, to keep fucking killing shit and to be one of the top acts in the music industry."