The guest judges for RuPaul's Drag Race season 12 are pretty amazing
AOC! We c u!
|
14 February 2020, 12:02pm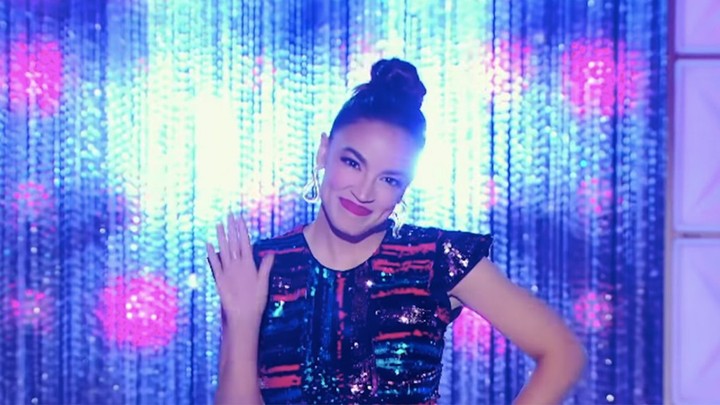 In its 10 year (and now international!) tenure, RuPaul's Drag Race has hosted a stellar roster of queer -- or queer-adjacent -- guest judges. From the early days of Bob Mackie, Jackie Collins and Chloë Sevigny to later panels that included the likes of Cara Delevingne, Miley Cyrus, Lady Gaga and Lena Dunham (we all make mistakes, okay?), the celebrities that have rubbed shoulders with RuPaul and professional bestie Michelle Visage have never failed to impress.
With the announcement of the full guest judge list for the upcoming season 12 of the iconic show, it seems little is set to change. A trailer, which dropped yesterday, lists extra special new season guest judges including -- deep breath -- Whoopi Goldberg, Chaka Khan, Robyn, Leslie Jones, Normani, Jeff Goldblum, Daisy Ridley, Thandie Newton, Olivia Munn, Rachel Bloom, Daniel Franzese, Jonathan Bennett, Winnie Harlow, and, wait for it, The Notorious AOC herself.
The show kicks off on 28 February, with Nicki Minaj guest judging the season premiere and kicking off the series for a cast set on winning the title of America's Next Drag Superstar. And if the trailer is anything to go by, it's going to be a dramatic one. No more Season 7 standards here!
Watch the full trailer and get excited to see AOC clock someone's back rolls below: