20 rising photographers to follow on Instagram in 2020
Reinvigorate your tired feed with better content this year.
|
14 January 2020, 10:57am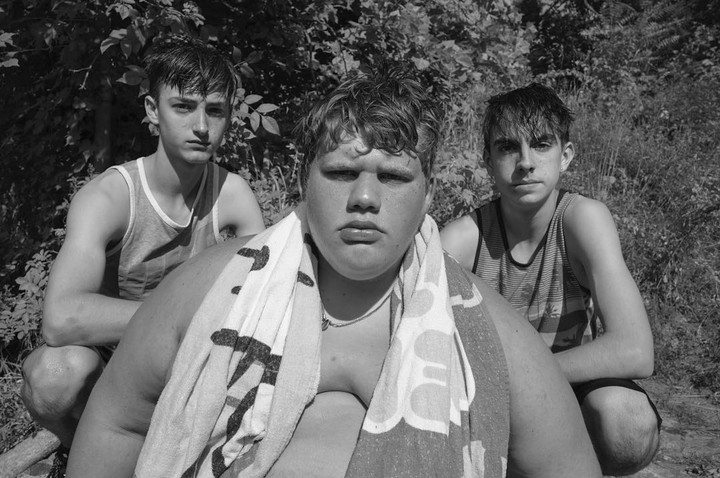 If there's one thing, and one thing only, that productivity vortex Instagram is good for, it's finding incredible imagery. So, in 2020, it's time to unfollow @fuckjerry -- all the good memes are on Twitter anyway -- and instead enjoy for its original purpose, finding brilliant photographers that offer your feed something truly original.
Fumi Homma
Originally from Japan but now living and working in London, Fumi's work is characterised by its upbeat nature and official school photo feel. Expect plenty of characterful faces.
Sirui Ma
Working between New York and her native Beijing, Sirui Ma creates weighty fashion images and charming portraiture.
Eugene Shishkin
Based in Moscow, Eugene's work teeters so elegantly along the lines of real and surreal, you never quite know where you are… but it's nice to be there.
Stephen Velastegui
A student at New York's FIT, Stephen is inspired by the likes of Nan Goldin and Jamil GS ("Godfather of the Ghetto Fabulous look") to document the city in all its hazy, anarchic glory.
Isabel Okoro
Originally from Lagos but now based in Toronto, Isabel looks to bridge the gap between her home and her life outside it, by creating authentic, honest portraits of life in the diaspora.
Shuwei Liu
Based between Shanghai and Berlin, Shuwei creates incredibly poignant photos series about identity, sexuality and belonging.
Lindsay Ellary
If you like charming portraiture of famous faces and beautiful strangers, look no further than the poetic lens of LA's Lindsay Ellary.
Clara Nebeling
Despite her young age, Clara is already racking up some impressive clients. Looking through her Instagram you can see why, the imagery she creates is incredibly atmospheric.
Aijani Payne
New York's Aijani Payne's work has a touch of nostalgia to it, a little reminiscent of 90s fashion pioneers like Nick Knight.
Lewis Khan
Documentary photographer Lewis captures the parts of Britain that aren't always the most aesthetically pleasing, but does so in a delicate and beautiful way.
Manny Jefferson
Utilising Lagos's dramatic landscapes, hazy sunsets and inimitable street style, Manny is capturing the city's thriving scene with charm and ease.
Will Scarborough
Will turns simple studio portraiture -- often shot against a plain black backdrop -- into something far more eccentric and engaging.
Henry Jay Kamara
From shooting south London's man of the moment Stormzy to his photography on a trip across Sierra Leone, Henry's images are full of energy.
Amber Pinkerton
Offering romantic views over Jamaica, Amber is based in London but regularly travels back to shoot beautiful imagery of her native home.
Heather Glazzard
Originally from the north of England but now based in London, Heather uses her photography to spotlight the intricacies of queer stories.
Nora Nord
Similarly, Norwegian photographer Nora champions LGBTQ+ individuals in her work in powerful ways.
Pablo Di Prima
CSM graduate Pablo feels just at home in the studio -- shooting the brilliant collections of his friends and classmates -- as he does shooting strangers on the beaches of Colombia.
Henry Gorse
If you fancy your photography a little more absurd and surreal than normal, you need to follow Londoner Henry.
Caleb Stein
A documentary photographer working mostly in black-and-white, Caleb's work -- shot across months, and in some cases years, in different places across the world -- has a very classic feel to it.
Josiah Rundles
With so much pivotal music and culture emerging from Atlanta, there needs to documenters on hand who can capture the energy of the scene. Josiah is certainly one of the best to do it.
Tagged: