Photos courtesy of the artists.
12 seriously incredible albums from spring 2022
From Koffee's infectious optimism to Ethel Cain's eerie vision of Americana, these are the records that are getting us through the season.
Photos courtesy of the artists.
Summer gets most of the credit, but the spring is really where a year's musical identity starts to take shape. The songs that will be blasting out of cars and at backyard get-togethers often don't come out in July, they're released in March and April. Fortunately, this season has been filled with statement works across the spectrum of genres.
Our round-up of winter's top records was comprised of heavy-hitters like The Weeknd and FKA twigs, but this season's brings balance. Talented up-and-comers Baird and Fanclubwallet are putting novel spins on indie with striking records sure to rocket them into a new tier of notoriety. Long-awaited debuts by critical darlings Koffee, Omar Apollo and Obongjayar managed to shoulder the weight of expectations, adding depth to each's discography.
And then a few established artists who, frankly, have little to prove, went ahead and released some of the best records of their careers. Charli XCX's CRASH cements what we already knew – she should be headlining arenas – while bringing a nostalgic 80s maximalism to her sound. Veteran blog-era rappers Wiz Khalifa, Big K.R.I.T. and Smoke DZA returned reinvigorated over a palette of beats from sample-splicing ingenue Girl Talk on their new album Full Court Press.
Here are 12 of the best albums from spring, ones that have carried us through and will stay in rotation as we move into the warm nights ahead. We suggest you tune in and zone out.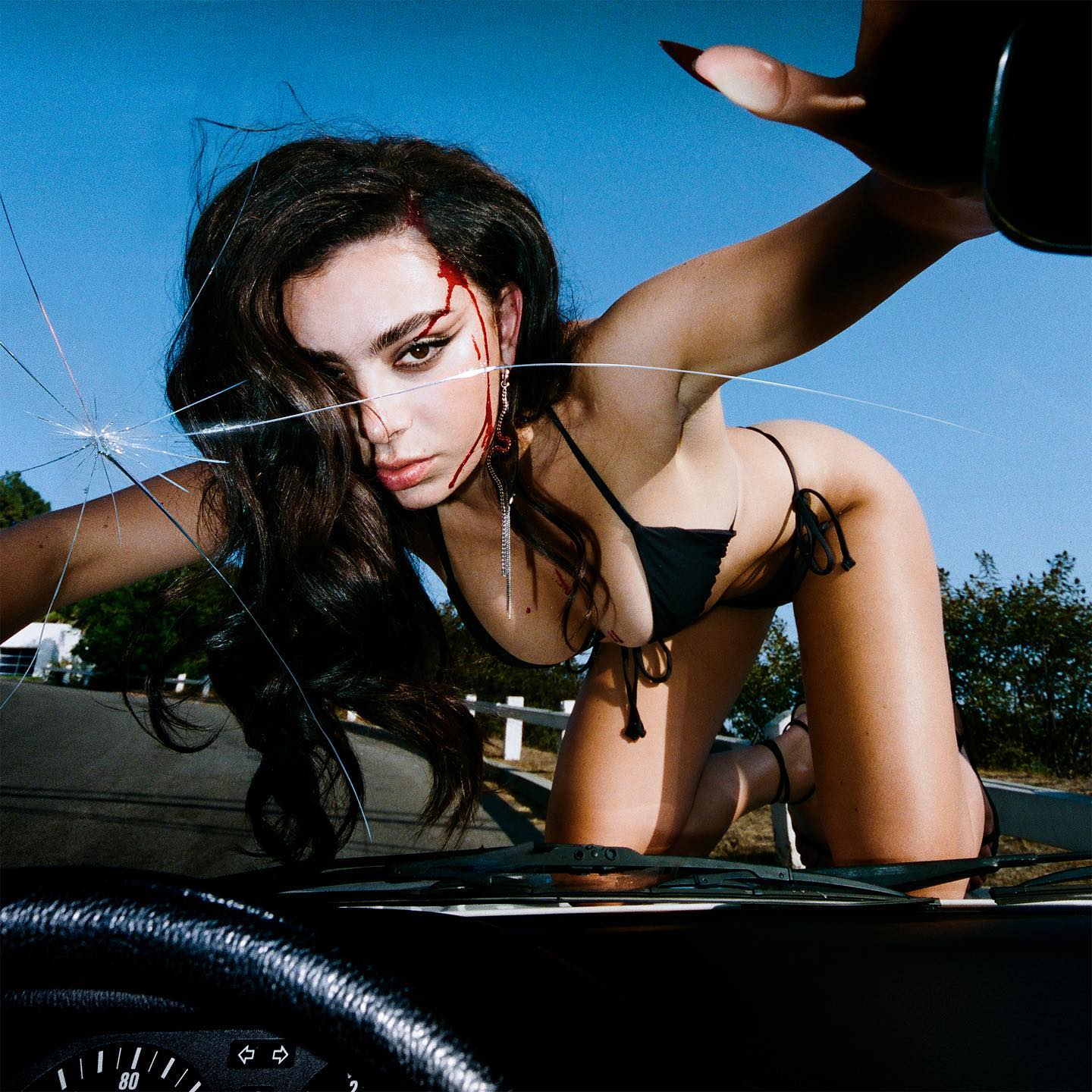 Charli XCX, CRASH (March 18)
Following the insular How I'm Feeling Now, likely to go down as one of the defining records of the early quarantine era, Charli XCX resolved to go back outside. And CRASH, her fifth studio album, sees her leaning into the idea of the Major Label Pop Star, a distinction which she fits literally yet bucks creatively with her penchant for experimentalism and her left-field crew of collaborators.
"In a time where everybody is searching for this authenticity, I wanted to explore what it would be if I was the opposite of that," Charli told Vulture, explaining that making CRASH was the first time she took pitch ideas from songwriters. That concept gives the album a newfound dimension, while also proving one of the underlying points of Charli's career: she should be headlining stadiums, too.
The disco revival track "Yuck" would've worked in the hands of Dua Lipa, but it's hard to imagine anyone capturing the disgust of catching feelings as drolly as Charli does. "Yuck, that boy's so mushy / Sending me flowers, I'm just tryna get lucky," she laments.
CRASH's singles range from campy electropop ("Good Ones") to futuristic garage music ("Beg for You") and glitzy 80s flash ("New Shapes"). Charli doesn't do vocal runs like Rina Sawayama or hit crystalline falsettos like Caroline Polachek, but she's got such an irresistible presence as a vocalist, and her voice is well-suited for the digital coating applied on tracks like "Every Rule" and "Twice".
The album became Charli's first chart-topper in the UK and top 10 entry in America, so, in a strictly numerical sense, it's a kind of belated coronation for an artist who's been making great pop music for so long she shouldn't even need one.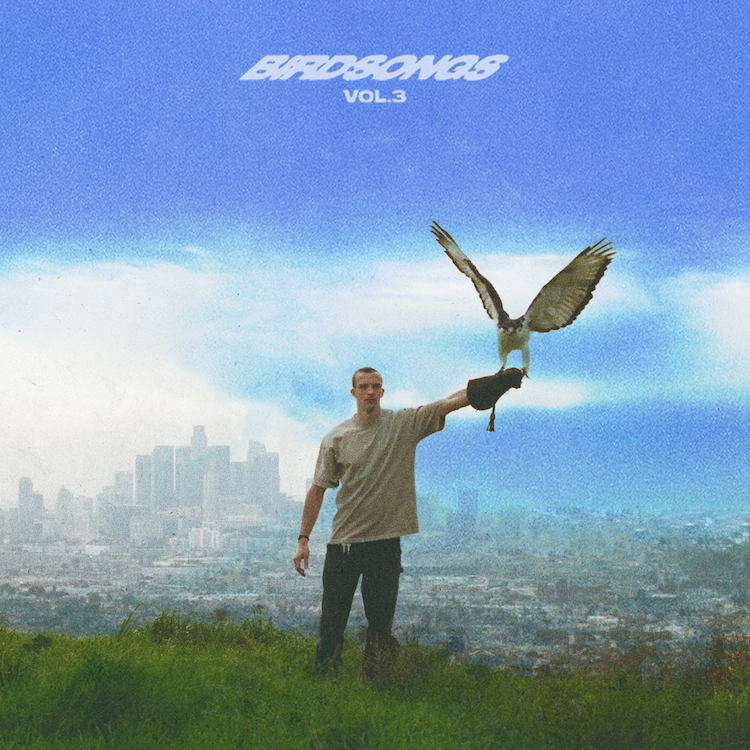 Baird, Birdsongs, Vol. 3 (March 25)
Plenty of producer-songwriters make a play for solo stardom, and more often than not, their music only affirms why they should be behind-the-scenes. That's not the case for Los Angeles-based, Baltimore-raised Baird, whose Birdsongs, Vol. 3 is one of the year's strongest indie records.
First earning widespread attention for his work with Brockhampton in 2021, Baird shares the group's musical fluidity, but applies it for different ends. Opener "Backboard" is propulsive and kinetic, with an ever-shifting landscape of percussion and sound effects that recall Jai Paul. "Easy on Them Turns" captures the freewheeling glee of an aimless adolescent bike ride, without being overly rosy (it is about scraping your knees, after all).
Some musical multi-hyphenates want you to be aware at all times how hard they're working, but Baird, like a particularly skilled tailor, never lets you see the stitching. Each track is so captivating that you can let it envelop you, focusing on the elegance of the whole, not minute details or imperfections. His presence is compelling, and that, coupled with his song crafting ability, makes Baird seem like the kind of character actor who can jump to leading roles. Think of him like indie music's Christoph Waltz or the Paul Dano of alt-pop.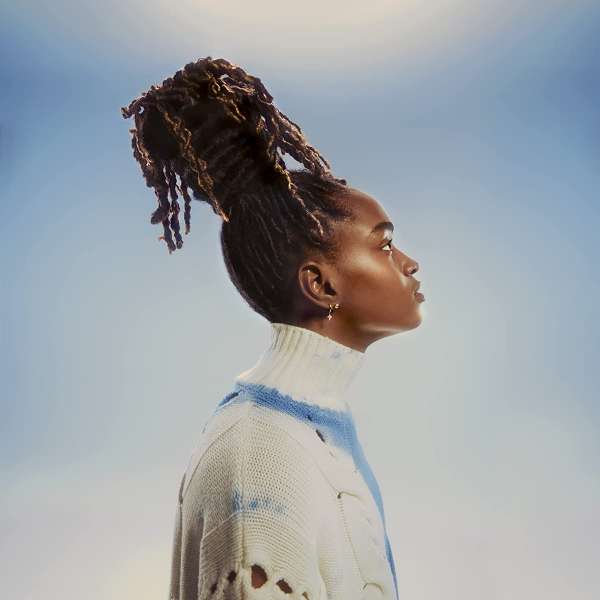 Koffee, Gifted (March 25)
Listening to optimistic music during life's hard times often makes things just feel worse – no one likes being told to smile – but Koffee's sunny disposition never feels cloying or mawkish. She's just that happy and wants to share her secret with the world.
The 22-year-old Grammy winner's debut album, Gifted, arrives more than three years after her breakthrough single "Toast," but its timing feels perfect. To Koffee, the key to feeling grateful isn't ignoring or suppressing your problems, but acknowledging them. Sure, "Shine" glistens like sunlight on the ocean, but it's also a song about finding an answer to the pervasive problem of gun violence. "Yutes haffi find a way / Fi put di nine away," she sings.
"Lonely", which she told Apple Music has "real lovers rock vibes," is a charming throwback – it's music to ask your sweetheart to the sock hop to, but it doesn't scan as excessively dated. Koffee admits that being vulnerable isn't easy, and doesn't downplay how difficult it is to put yourself out there and risk rejection. "I know it's hard to trust sometimes / But it's harder to be lonely," she sings in the calming tone of a reassuring friend.
Handling much of the production herself (alongside Afrobeats magician Jae5 and a few other choice collaborators) Gifted is a tremendous modern pop album that doesn't short change Koffee's roots in reggae, dancehall and even gospel music. Listening to the LP feels like being in a candy commercial where eating a single delicious piece turns the drab world to technicolor, but without the sugar crash or cavities.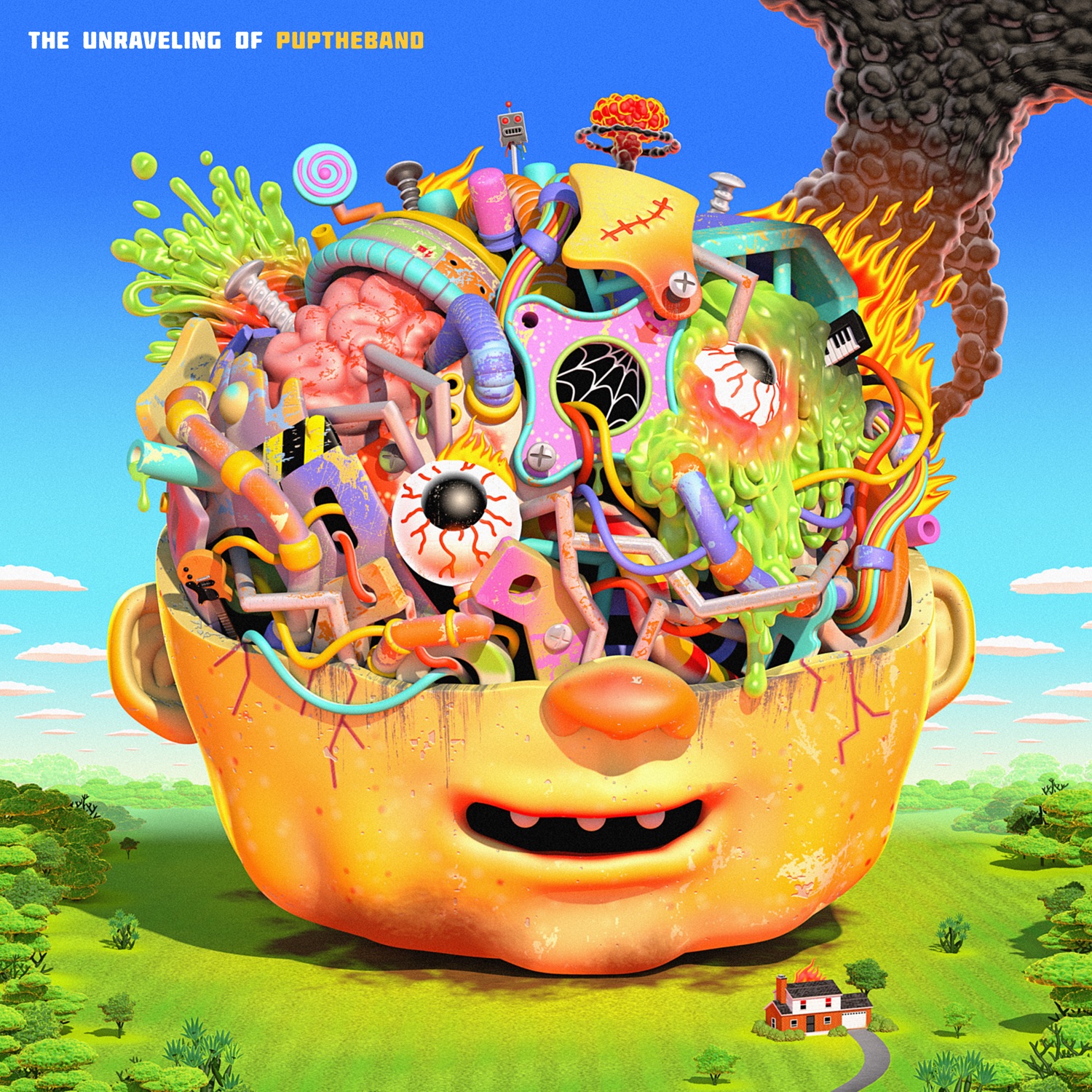 PUP, THE UNRAVELING OF PUP THE BAND (April 4)
The punk music that PUP trafficks in usually focuses on broad concepts that pair well with shouted hooks and searing guitars – heartbreak, anti-establishmentism, general youthful angst. But here's a sampling of what the band's terrific new LP, THE UNRAVELING OF PUPTHEBAND, includes: a bittersweet ballad about betrayal from the perspective of a neglected guitar, a soaring ode to the love between two… computers, and a closing track where singer Stefan Babcock seems genuinely interested in leaving this whole music thing behind to sell insurance. At a point in their career where PUP could go on a form of cruise control, they're trying stranger stuff than ever before.
The members of PUP have always had a sense of the quiet-loud dichotomy necessary for making great punk music, and working with producer Peter Katis (Interpol, The National) has only refined that further. "Totally Fine" begins as a pillow-punching exercise with furious drums and screeching guitars, but ends up as something grand and operatic. Album opener "Four Chords" takes a similar path, as a lonely, unsure piano line morphs into coming-of-age movie final credits music.
Much of THE UNRAVELING is about how wild it is that PUP has even made it to this point as a successful rock band, but every song on this album serves as evidence for what got them here.
Niia, OFFAIR: Mouthful of Salt (April 8)
With a background in jazz and the kind of beguiling voice that you can sink into like an Eames lounge chair, singer-songwriter Niia has built up a strong resume in the world of alternative R&B. It makes her turn towards ambient sounds on OFFAIR: Mouthful of Salt surprising. Why would such a supremely gifted singer opt to make music that took the spotlight off of her vocals in favour of something more amorphous and ambiguous?
Heavily inspired by her love of the ocean, OFFAIR submerges you from the dreamlike harp plucks of opener "The Bends". With steady, four-on-the-floor drums, "The Body Keeps Score" and "Deeper Than Goodbye" lap like waves, hypnotising, but never so static as to become boring. The album also showcases Niia's considerable talents as a pianist and producer, namely on the hilariously titled, "I Left My Juul in Monterrey," where arpeggiated chords glisten like moonlight on the Pacific Ocean.
Fans of Niia's excellent 2017 album, I, will appreciate "Forward," a consommé approach to a slow jam where each bass pluck, electric piano chord and tender harmony is given its own moment as the centrepiece of the dish.
Ultimately, OFFAIR is an intriguing step both forward and off to the side for a talented artist whose 15-year career has rarely felt conventional. At this point, she could come back with a country album and we'd tune in.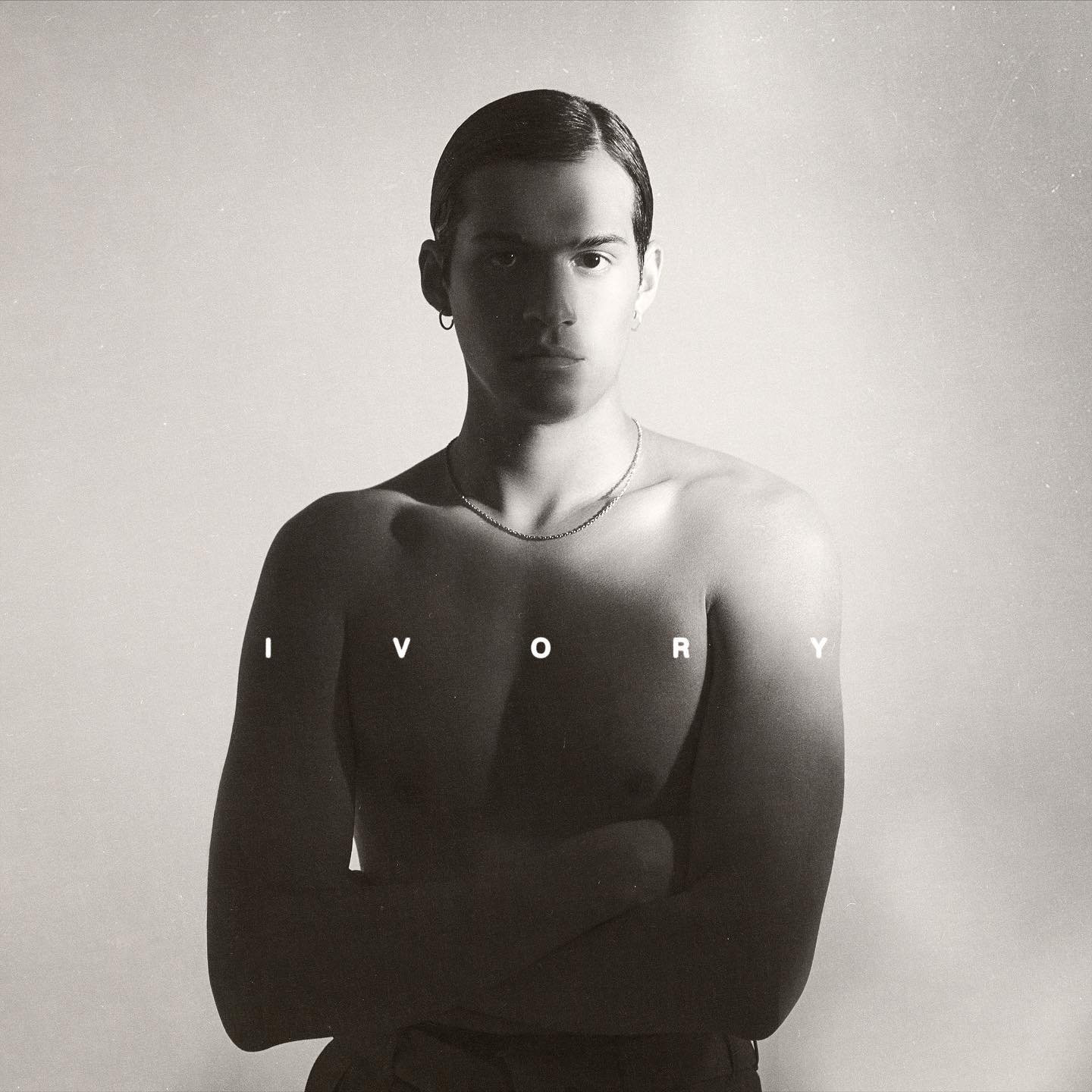 Omar Apollo, IVORY (April 8)
The phrase "bedroom pop" never really applied to Omar Apollo, even when he was literally making music in his Indiana bedroom. The vocalist and guitarist has always flitted between genres with an acrobatic deftness, and Ivory, his first studio album, shows that he's honed that natural knack.
"No Good Reason" and "Go Away" place his filmy falsetto in vastly different contexts: the latter explores a kind of Americana indie pop, while the former is glittery and sensual — a getting-ready-for-the-party masterpiece. In the time since he released 2019's Friends EP, Omar became a star, and IVORY is a record that proves he's ready for that responsibility, filled with songs big enough to be played before a crowd of thousands or performed on national TV.
His nimble bilingual rapping on the Neptunes-produced "Tamagotchi" is oozing with charisma. A lesser popstar would be overwhelmed by this distinctly modern spin on the legendary duo's 00s sound, but Omar glides on it the way Justin Timberlake did on "Rock Your Body" or Kelis on "Milkshake".
Omar scrapped a less satisfactory version of Ivory because he "wasn't excited about it", a risky move for a young artist still establishing footing in a fast-changing landscape. But good things take time, and what we wound up with is easily his most complete release to date.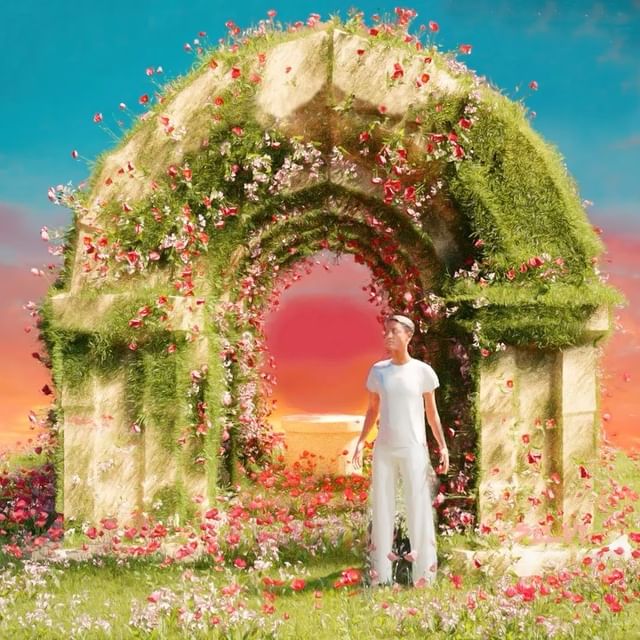 Syd, Broken Hearts Club (April 8)
Released more than five years ago, Syd's debut solo album Fin resides right at the apex of the alt-R&B scene that dominated the 2010s. It's sexy and alluring, but not overly slick or too EDM-adjacent as to feel like a relic of the past. In the time since, she's released a terrific album with her band The Internet (2019's Hive Mind), and wrote a whole LP of love songs based on a relationship that would ultimately end at the start of the pandemic.
Her eventual sophomore project, Broken Hearts Club, uses of some of that material, but augments it with several post-mortem tracks, making the record not just about falling head over heels, but picking yourself back up after. It's a testament to Syd's virtuosity, and its best songs exist at various points along love's life cycle, which are all well fleshed out here.
"Fast Car" represents the early stages, a neon-lit synth pop joyride through the honeymoon phase, where Syd takes the driving metaphor further than most songwriters. "I got you runnin' lights / Shiftin' these gears of minе," she sings.
"Heartfelt Freestyle" captures the anxiety and the cautious optimism of the DTR phase, as a pensive Syd tries to take her girlfriend's temperature without coming on too strong. The Steve Lacy-produced "BMHWDY" (short for "Break My Heart, Why Don't Ya?") is gorgeous and bittersweet, like snapping out of a pleasant daydream.
Rumors about the end of The Internet have been greatly exaggerated, but while there's a certain alchemy that the band has together, it's just as thrilling to hear Syd out on her own.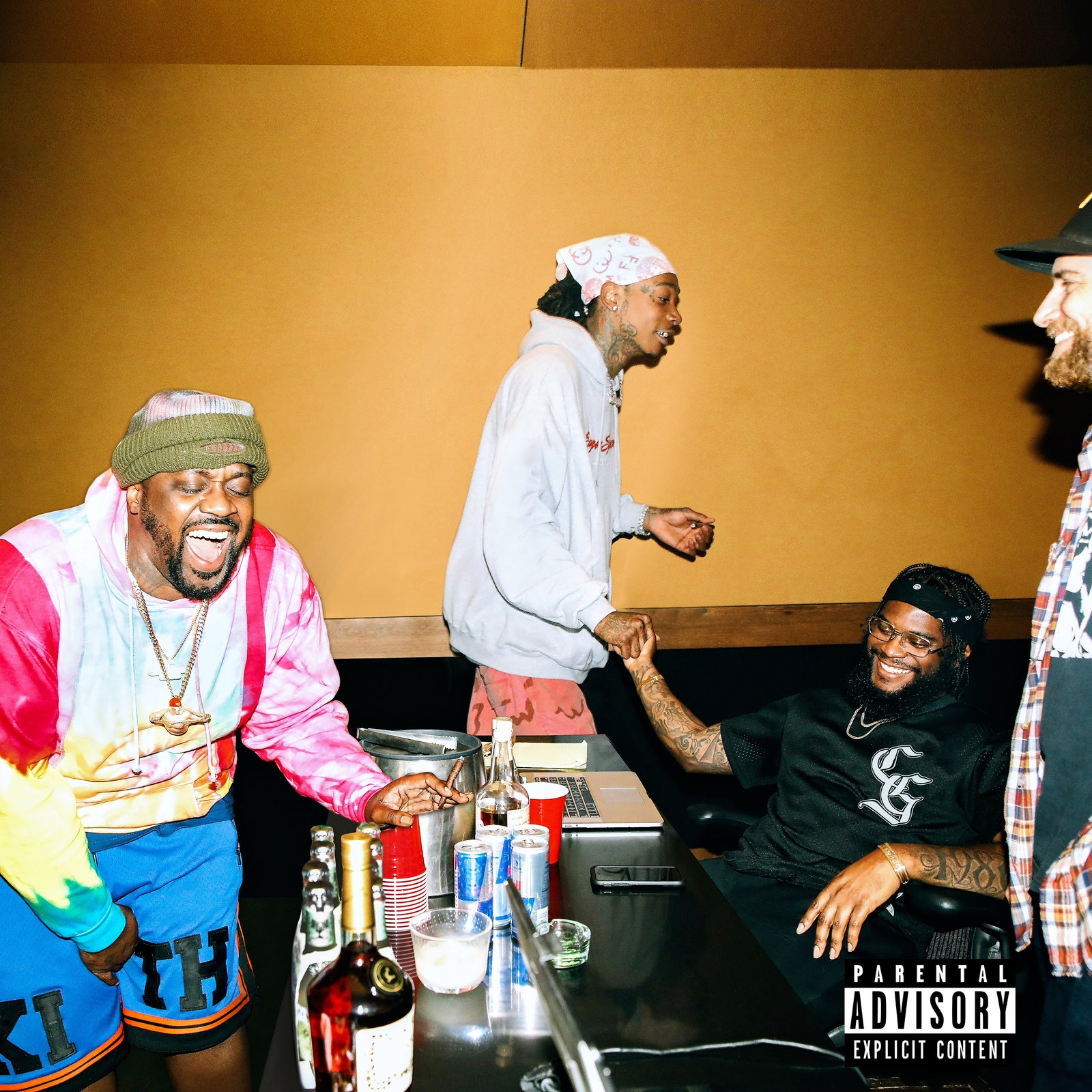 Wiz Khalifa, Big K.R.I.T. and Girl Talk, Full Court Press (April 8)
In the case of Full Court Press, you kinda can judge a book by its cover. The candid photo on the front shows the four featured players howling with laughter, and that basically sums up the whole experience. The music is loose and joyful, clearly being made by artists in that mid-career sweet spot where their talents haven't diminished, but they're not feeling legacy-defining pressure with each successive release.
Big K.R.I.T. has several of the best vocal moments on Full Court Press. His hook on "How the Story Goes" is graceful and wise – capturing the mix of accomplishment and weariness that comes from being the perpetual provider for those around you. On the standout first single "Put You On", his delivery is energetic and elastic, overflowing with Mississippi charm (just listen to how he pronounces the words "glass house").
Wiz Khalifa, who sounded so revitalised on 2020's new wave-indebted "Speed Me Up," has a blast on the disco ball-glimmering "Ready for Love," while hardcore New Yorker Smoke DZA finds a pocket on the syrupy, Southern-seasoned "Revenge of the Cool".
It all wouldn't gel so smoothly without uniformly stellar production from Girl Talk, more than a decade removed from the sample-by-committee grandeur of Feed the Animals. His drums thump (perhaps thanks to smart sidechaining) and the songs he does flip here are diced to perfection. It's unclear whether Full Court Press will win this quartet a ton of new fans, but it will certainly make the old faithful fall in love all over again.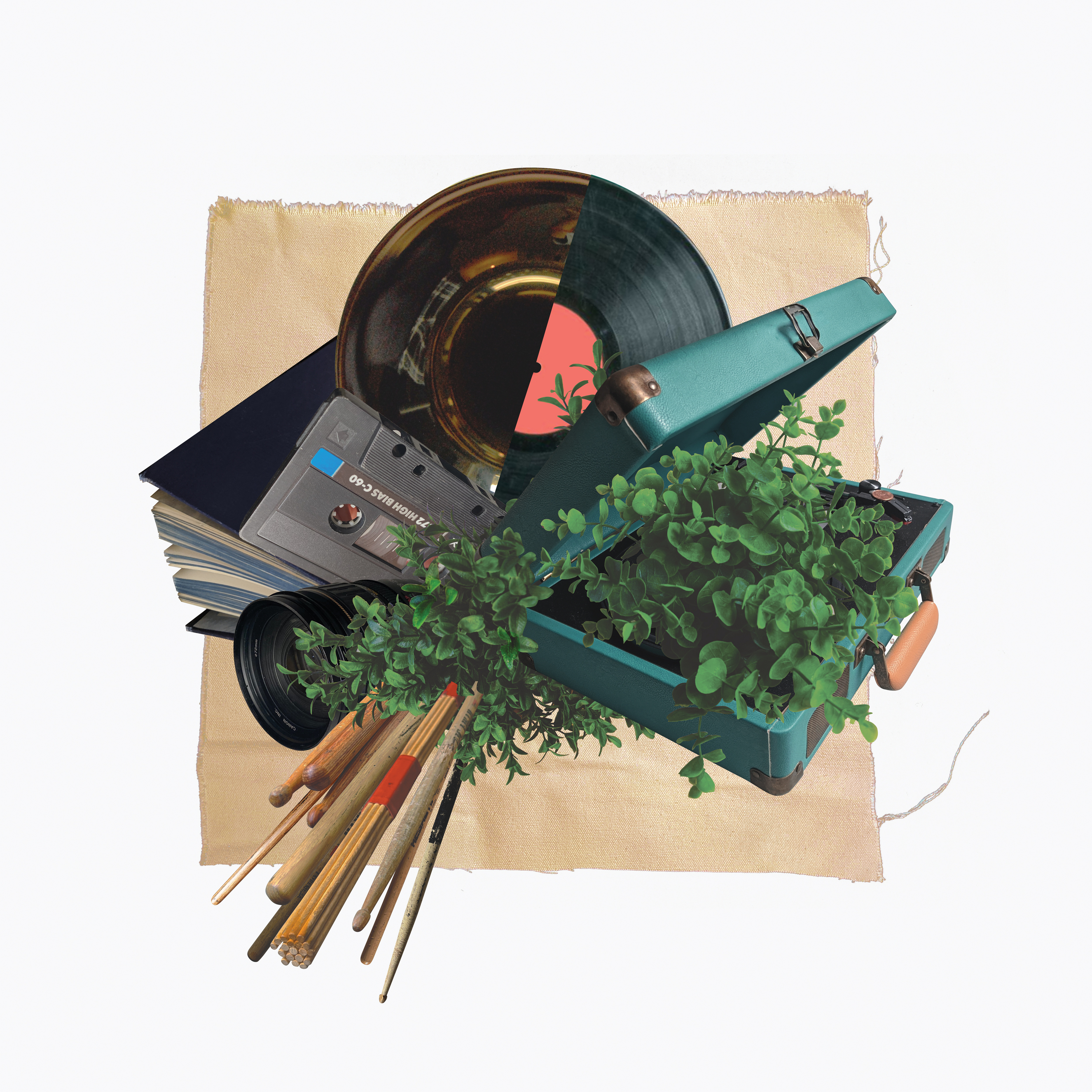 Cisco Swank and Luke Titus, Some Things Take Time (April 15)
New York and Chicago, two cities with well-documented histories in both jazz and rap, find a novel way to coexist in the music of Cisco Swank and Luke Titus. Both artists are multi-hyphenates with important contributions to their vibrant local scenes (Cisco in Brooklyn's burgeoning left-of-centre hip-hop scene, Luke through collaborations with Noname and Ravyn Lenae).
Their collaborative album, Some Things Take Time, is lush, but also low-stakes, made up mostly of a series of "Joint" tracks that are humorously sequenced out of order. "Joint 5" features cacophonous snares that recall Thundercat's brother, the drummer Ronald Bruner, Jr. Meanwhile, perennially underrated Chicago rapper Femdot glissades through the light snow that is "Joint 4"'s rich sax, piano and bass instrumentation. There's a beautiful, bittersweet electric piano progression on "Joint 7" that anchors the listener as the track shifts slowly and then all at once, suddenly bursting through on an acoustic piano instead.
Appreciating Some Things Take Time doesn't hinge on having fine-tuned music theory knowledge, and it's clear that Cisco and Luke wanted to make something that isn't purely didactic. Jazz is sometimes criticised for being too heady, but Some Things has a ton of heart.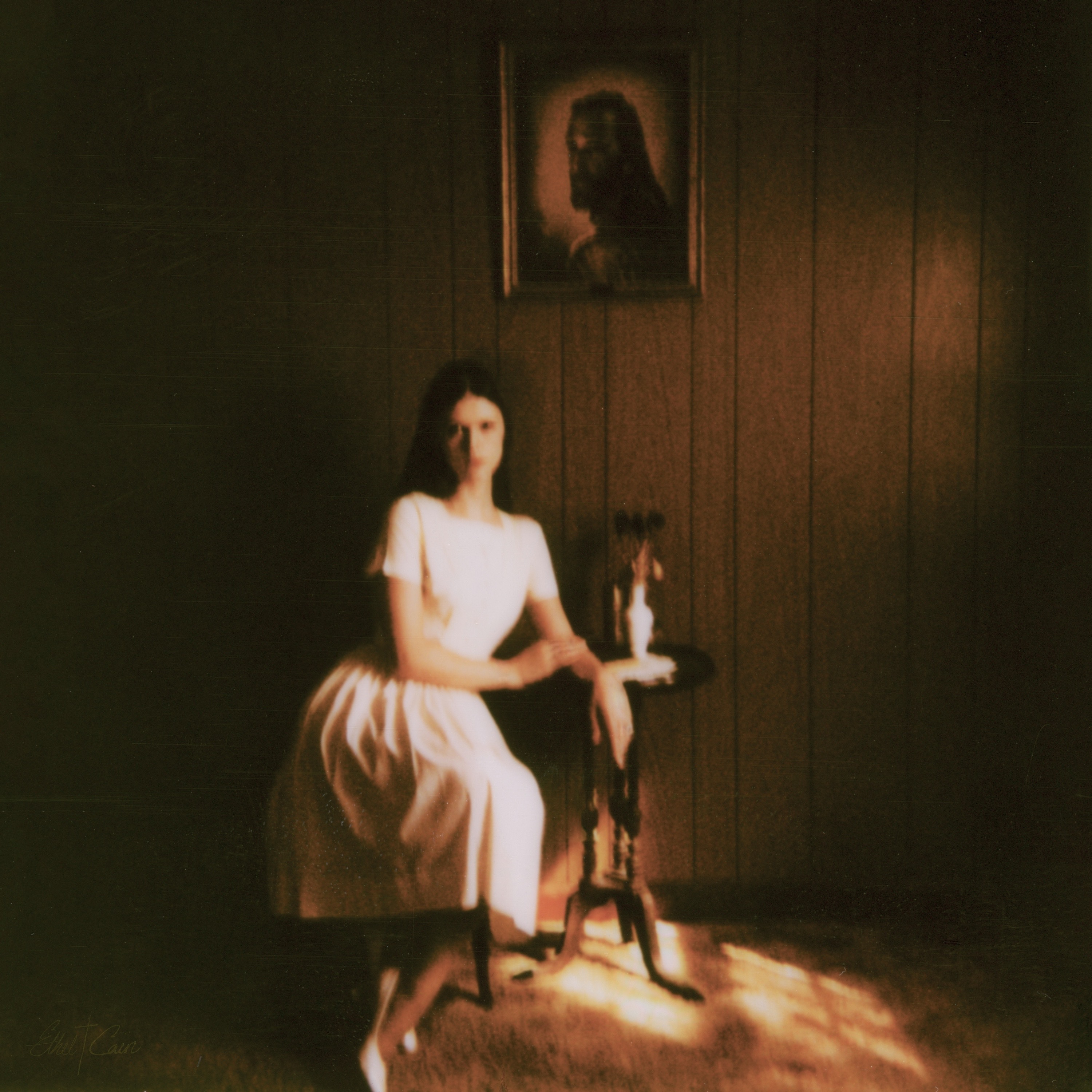 Ethel Cain, Preacher's Daughter (May 12)
Every era gets the Americana scholar it deserves, and it's hard to find one more fitting for this period of fading glory and unfulfilled promises than Ethel Cain. The Florida-born singer-songwriter, whose stage name is meant to invoke the image of a centenarian churchgoer, has a unique gift for capturing the unfulfilled promise of life in the US, doing so in a way that feels both ultra-modern and timeless.
Take the single "American Teenager", which sounds like The War on Drugs reflected through shattered glass; like sunset over a wheat field but the lyrics are unflinching: "The neighbour's brother came home in a box / But he wanted to go, so maybe it was his fault / Another red heart taken by the American dream," Ethel sings.
Preacher's Daughter is a cinematic album – and not just because she originally wanted it to be more than two hours long. It has multiple acts, and more than a handful of six-, seven- and nine-minute songs. But those decisions to go long come off as necessary, instead of self-indulgent. Take "Thoroughfare", which feels like a deconstruction of country music the way John Maclean's brilliant movie Slow West deconstructs the Western genre. On that track, Ethel finds herself along for the ride with an idealistic young man who "fell in love with America" as a pre-teen and is determined to see it all. They traverse the country – Texas, California, Florida – looking for his love, which, of course, they never find in the way he envisioned, because that kind of American romanticism is a myth.
A truly comprehensive review of Preacher's Daughter would delve into each of those stories, and in describing them would eventually come to feel like a very detailed Wikipedia synopsis of a great film. Our advice? Just see this movie for yourself.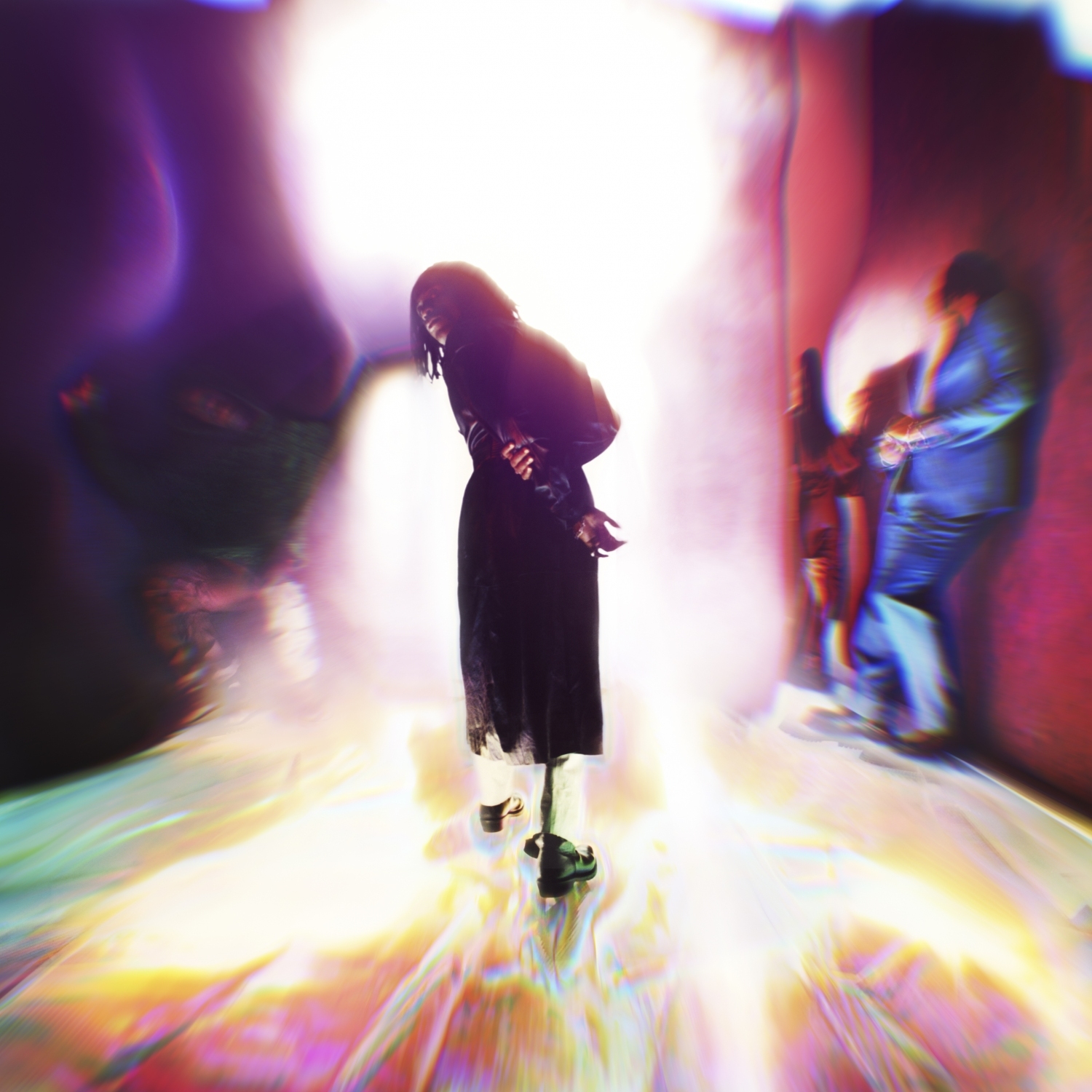 Obongjayar, Some Nights I Dream of Doors (May 13)
"I've got so much to say. There's no room for anyone else," Obongjayar told us about his long-anticipated debut album, which has no features and is truly singular in its vision. Lots of artists say things like that, but few make a body of work that lives up to such a statement. With Some Nights I Dream of Doors, Obongjayar absolutely did.
Chugging percussion creates an underlying sense of urgency on "Message in a Hammer," one of several incisive tracks where Obongjayar opens up about the social unrest in his native Nigeria through his lyrics ("You can beat me, shoot me, kill me, throw me in jail / You can strip me, use me, abuse me 'til nothing remains / We won't take it kindly, take it smiling") and the way he delivers them, first in a throaty growl, and later a frenetic falsetto.
"Parasite" sees Obongjayar turn inwards, reflecting on mental health struggles and how ill-equipped those in positions of power are to aid people in need. "I do what I can to get by / Don't judge me / I've lived at the bottom of the hill / For my whole life / But you don't know what that's like," he sings.
Nowadays, "genre-bending" is how you describe an artist when you don't have anything concrete to say about them, and Obongjayar has long since moved past that empty contemporary cliché. On Some Nights, he isn't concerned with taking existing musical archetypes and bending them slightly, he's building something new entirely. And when you're doing that, who needs a feature?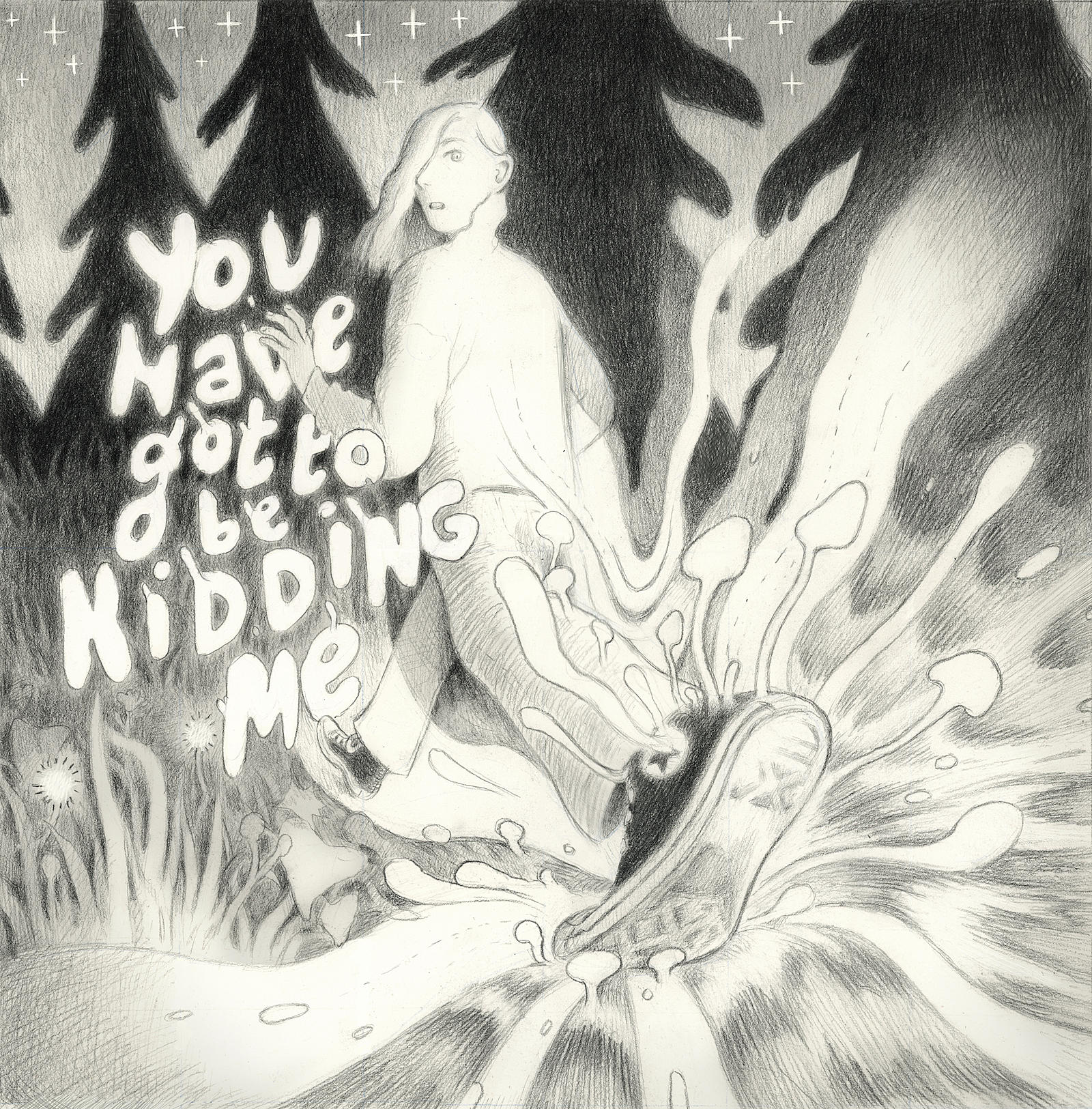 Fanclubwallet, You Have Got to be Kidding Me (May 20)
Crying-in-the-club music has never sounded quite like fanclubwallet's "Gr8 Timing!" Like Snail Mail mixed with Hellogoodbye, the song has indie power chords and pounding uptempo percussion. It would almost veer too much towards maximalism if it wasn't for Hannah Judge's expertly controlled vocals.
Branding so much of the emotional indie rock of the last decade "sad girl music" always felt reductive, and what fanclubwallet shows is how much fun can be had while baring your heart. The title track is a nostalgic blast of 90s slacker rock, blissfully casual even as Hannah sings about intense emotional fallout. The more somber "55" incorporates a blippy circular loop that sounds like you're levelling up in a Nintendo game with each passing bar.
Like its title, the lyrics on You Have Got to be Kidding Me are direct, but the handful of repetitive themes here are enlivened by frank phrasing. "Did you see me cry? / You have been counting down the days till I do / I know I've been counting down yours too," Hannah admits on "National tv."
If fanclubwallet gets as successful as its music deserves, it will no doubt inspire a bunch of pop-artist-meets-indie-artist movie pitch comparisons (Tegan and Sara meet Soccer Mommy, fifth-album Paramore meets first-album Clairo). And what all that really means is that Hannah's songs can be both big enough to boom out of festival monitors, and intimate enough to work when stripped down to their acoustic bones.
Tagged: