Givenchy's dream shoe and Gucci's Chime Zine: What's in Fashion
Your one-stop-shop for this week's fashion news to know.
Instagram @givenchy @gucciequilibrium
Happy friday fashion icons! Another new week means a host of new and exciting fashion releases, collabs and initiatives for us to get excited about. Just in time for a mini heatwave over here in the UK (yes, we constitute 23°C as a heatwave — we take what we can get), we have summery new collections from Paco Rabanne, Palace and Gant, in partnership with Liberty Fabrics, as well as trainers from Givenchy and Lacoste. There's a fun new campaign with Bella Hadid in Swarovski crystals and wholesome announcements of Gucci platforming gender equality activists and the BFC announcing its new generation of talent it will be supporting. Here's what's in fashion.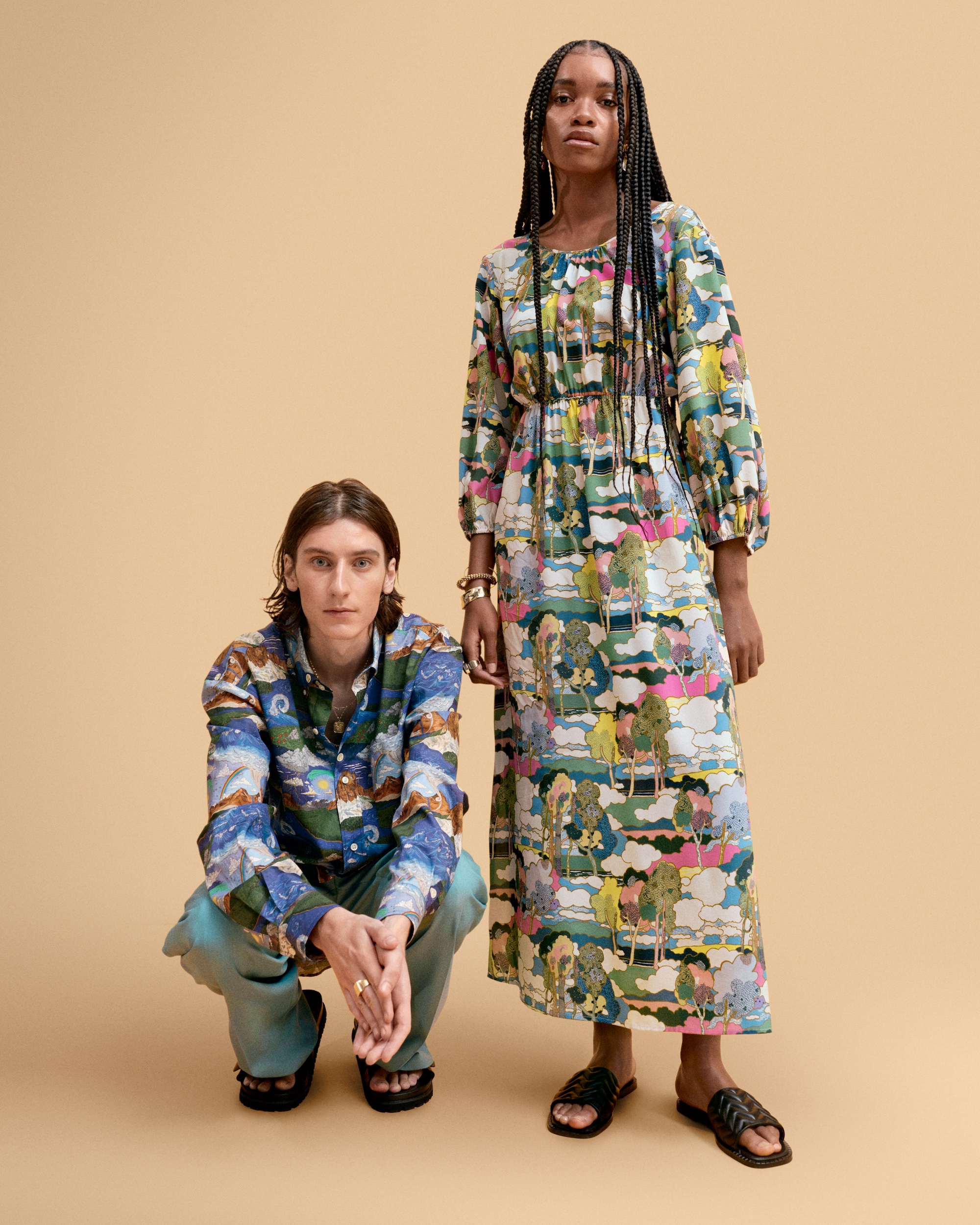 Gant and Liberty Fabrics go groovy, baby!
When American sportswear brand Gant partnered with British luxury textile-maker Liberty Fabrics, they manifested the 70s in a collection of shirts and dresses in soft, silky fabrics adorned by stunning prints. Some have trippy nature prints so detailed you notice a new element to the design every time you look closely. Others have funkadelic waves in groovy tones and others are almost Studio Ghibli-esque in their stunning mountainous scenes. You can very much see how the union of the fabric-makers known for intricate floral designs and the laid back flare of Gant have complimented each other to create something special. Keep an eye out for the collection when it launches 19 May 2022. MS
Givenchy have designed the "dream shoe"
Sneakerheads! Your attention, please. A new must-have pair of avant-garde kicks have landed courtesy of Givenchy. Yes, as part of their Pre-Fall 2022 collection, the team over at the Parisian maison is launching the TK-360 — a shoe described as creative director Matthew M. Williams' "dream shoe", according to a release from the house. If that in and of itself wasn't enough to convince you to go and cop IMMEDIATELY, then perhaps it's worth mentioning that the chic sneaker, which debuted on the SS22 runway, boasts some state-of-the-art technology in the making process. The clue's in the name, with the '360' referring to the shoe's entirely knit construction — which even wraps around the sole! Available in classic black or white as well as seasonal shades of acid yellow, graphite gray, camel beige, navy and light pink, the result is a seriously directional, gothy-cyber pair of trainers. Get yours here today! TG
The new tennis shoe from Lacoste that we 30-Love
Some more trainer news for you all! Lacoste have launched two new shoes from their summer collection that celebrate the sport the French brand's founder was famed for. In an homage to tennis player René Lacoste, the L001 and L002 are court ready. The L001 takes the heritage styles of the brand and twists them into the modern day with subtle nods to the sport like detailing on the side of the shoe reminiscent of the throat of a racket (yes that is the official term for that triangle between the handle and the mesh). The L002 is then for the bolder girlies, a shoe like the L001 but only in women's sizes and with a chunky sole and exaggerated styling. A slightly unhinged film promoting the fun shoe celebrates the excitement of the unexpected with an intense series of chaotic events that could easily fit in the movie Everything Everywhere All At Once. We're giving it five stars on Letterboxd. Check out both shoe options online now! TG
Palace goes y2k for its SS22 collection
Though we might be currently cycling through trends and "cores" at breakneck speed thanks to TikTok, one nostalgic style has become a mainstay of our wardrobe over the past few seasons. The early 00s styles aren't going anywhere anytime soon and Palace's new SS22 collection has a bevy of cute oversized jerseys and baggy bottoms to craft your Sk8er Boi aesthetic. Our favourites from the new drops include diamante velour tracksuits in pastel tones that 20 years ago we'd definitely have spotted on Paris Hilton; sporty trompe l'oeil graphic tees, monogram boxer-style shorts, grecian art imbued jeans and snake print shirts for your Britney at the VMAs couple's costume, and bold two tone contrast jackets and hoodies with kitsch cartoons and Y2K flames dotted across every inch. There's also a collab boat shoe with Sperry — the 80-year-old brand known for its yacht-appropriate footwear — that sees a fun Palace print across the canvas body. Finally, you also have bits to kit out your home too, from comic book cushions and gold Palace motif towels, to mugs, skateboards and even a rubik's cube because, why not? Launching today online, check it all out at palaceskateboards.com. TG
The BFC have announced their NEWGEN of talent
Within the fashion industry, London has a proud reputation as a font of exciting new talent. One of the initiatives crafting that reputation is, of course, NEWGEN, the BFC-run incubation programme behind some of the city's most successful names. Yesterday, in a ceremony hosted at the Design Museum in Kensington, the 2022 recipients were announced. Recognised for their "creativity, strong design aesthetic and point of difference", notable additions to this year's roster include Sinéad O'Dwyer, a womenswear designer whose work has brought frank conversations around fashion's toxic body standards to the table since graduating from the RCA in 2018, and Masha Popova, a designer who's innovatively cut Y2K-steeped clothes have earned her the attention of industry darlings like Dua Lipa and Bella Hadid. Here's the full list of this year's talented group: Ahluwalia, ANCUȚA SARCA, ASAI, Bethany Williams, Chet Lo, Conner Ives, DI PETSA, EFTYCHIA, FEBEN, HARRI, HELEN KIRKUM, Jawara Alleyne, Labrum London , Leo Carlton, MASHA POPOVA, Nensi Dojaka, Paolo Carzana, ROBYN LYNCH, ROKER, S.S.DALEY, SAUL NASH, Sinéad O'Dwyer, Stefan Cooke, yuhan wang. MS
Which Bella Hadid for Swarovski vibe are you?
Speaking of Bella Hadid, she's just dropped another spellbinding campaign! Rather than for a fashion house, however, her latest starring turn is for Austrian crystal house Swarovski. Shot by Mert Alas and Marcus Piggott, and conceived by creative director Giovanna Engelbert, it sees Bella captured in six brightly hued frames, channelling six distinct moods. A baby blue lens brings out Bohemian Bella, while pink brings out her sweeter side. Yellow gives us sporty Bella, while clear white sees her go full glam. "Bella Hadid sums up the individualistic and transformative attitude of a new global generation," says Giovanna of the singular supermodel. "She is a multifaceted character who evades the boxes of rules and conformity. She goes from sporty to glamorous while remaining the same girl — the same Bella — with confidence and authority. In that sense, she conveys the values of Swarovski to perfection. Today, crystals are a dynamic part of our everyday wardrobe: a way of accentuating your individual style in a way that can be as casual as it can be elaborate. Bella is the poster girl for this state of mind." Trust us, it's one that we're trying to get into! MS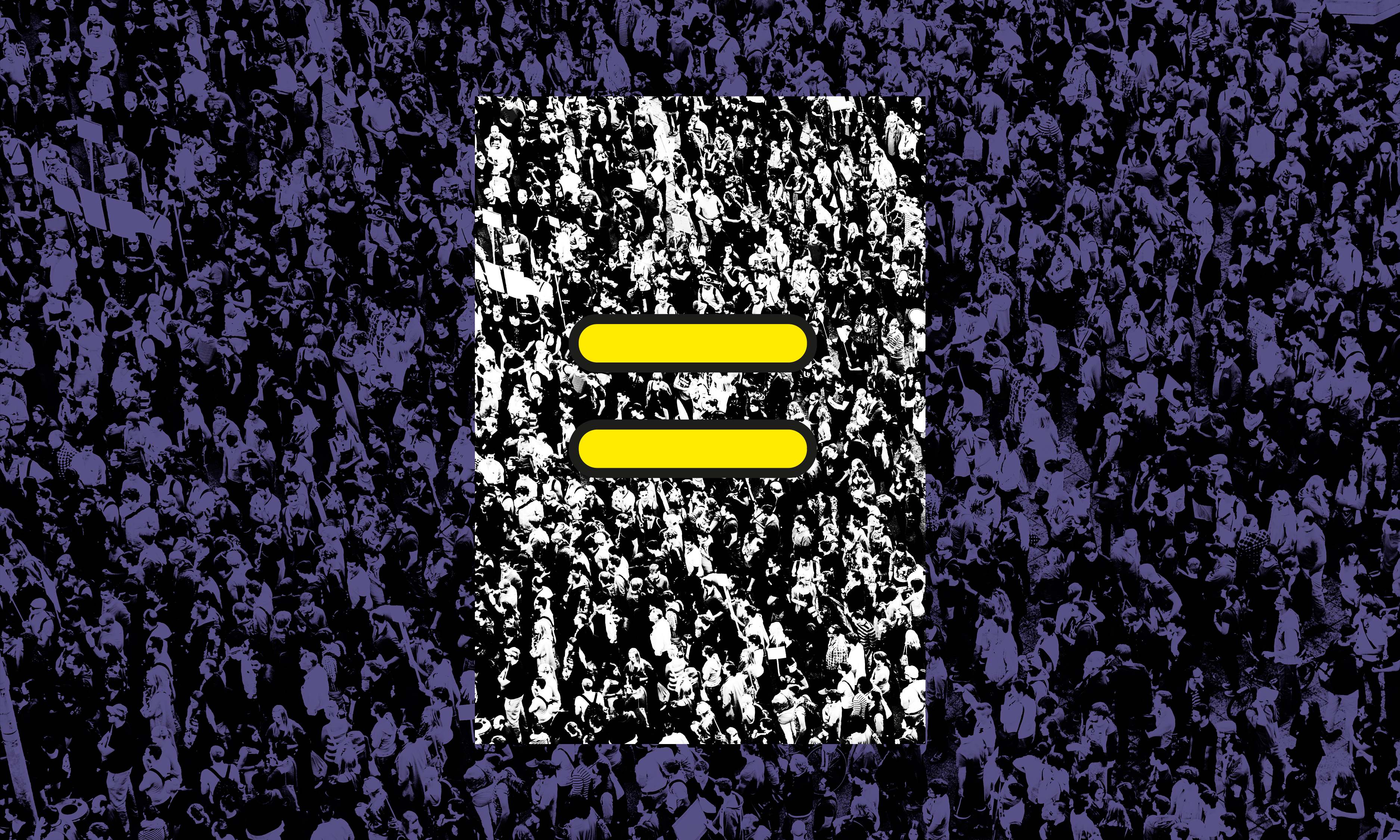 Gucci have grants and a platform for those fighting for gender equality
When the revelation that the US Supreme Court have plans to potentially dismantle Roe v Wade and make abortion no longer protected under federal law, right as we were all distracted by gilded glamour Met Gala looks, fashion can often feel unimportant in our current political and social climate. But there are brands using their platform for good and Gucci have announced the latest edition of their Chime Zine, a publication amplifying the voices of those calling for gender equality, as well as the activists and organisations who will be receiving their Chime for Change grants this year. The Chime Zine will feature stories on the stigmas of fatness globally, women's role in the Indian Farmer's protests, discrimination and activism in the trans community of South America and how disability and gender intersect along with other must-read features showing how people are standing up to patriarchal power worldwide. You can access this digitally on Gucci Equilibrium before a print version is released later this month. Meanwhile the Chime for Change grants have promised to fund and support BEAWARENOW, an Italian charity focused on gender-based violence; Equality Now, who are pushing for legal changes in the Middle East, South Asia and North Africa; the Global Fund for Women, a collective in turn supporting five other feminist funds; mothers2mothers, who are expanding women and children's healthcare in Ghana; Ms. Foundation for Women, a grassroots organisation pushing for systemic change for people of colour; and finally Promundo, Kerring's Global Boyhood Initiative. TG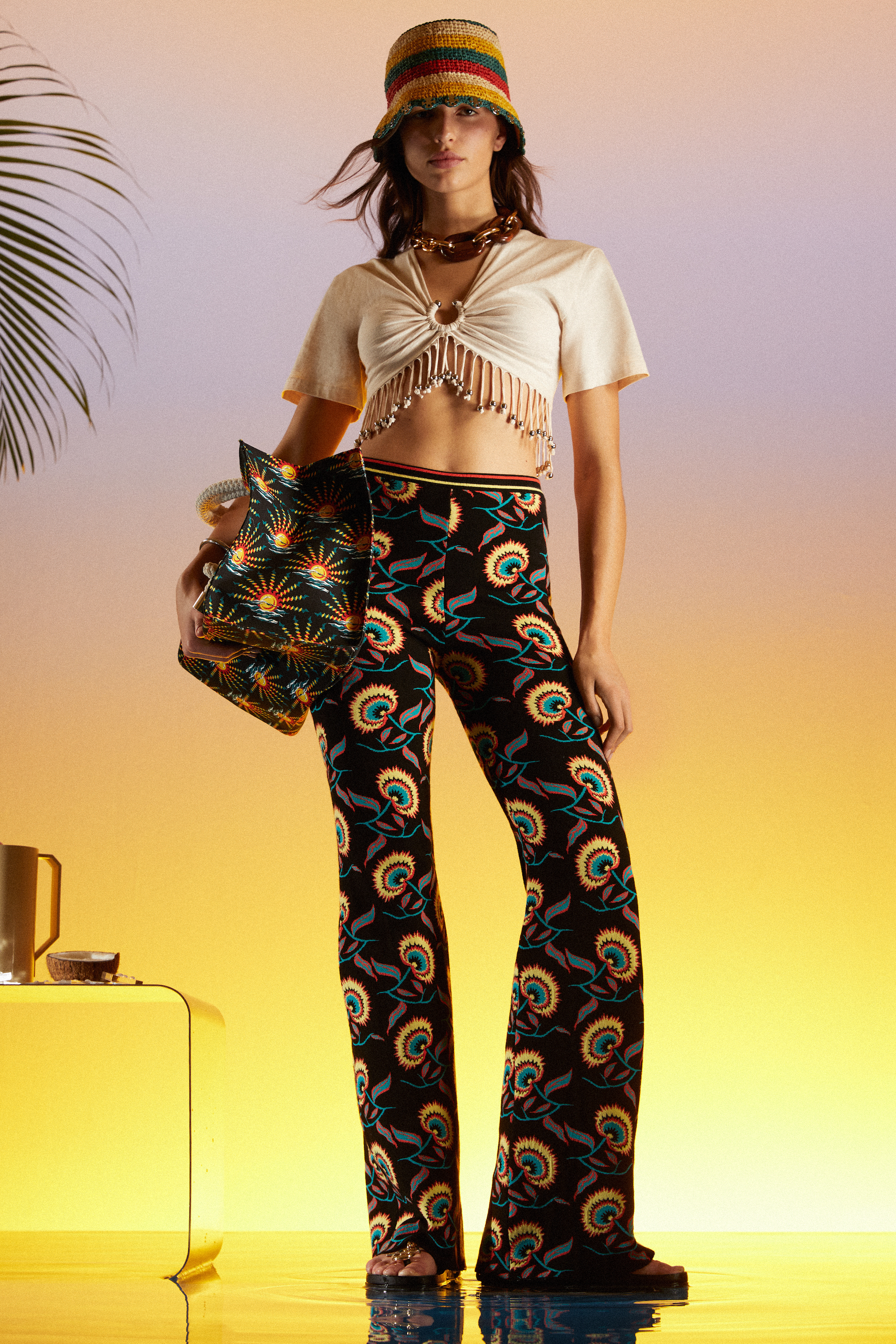 Paco Rabanne's new collection is for a hot girl summer
If, like us, the sun finally coming out has you already planning your summer getaways and booking weeks off at a time for sunbathing and lounging by a pool, then you're gonna need a whole new suitcase full of looks to wear as you meander through hot European cities or flirtatiously strut past a lifeguard. For this you need to look no further than Paco Rabanne's Summer Holiday capsule collection. There's the tropical influences of reggae music and the Hawaiian vacay aesthetics of the 50s, alongside a nostalgic reflection of the brand's 70s style under Jane Birkin. Think: fringe cropped tees that ruche at a ring in the centre and groovy flairs in peacock-like botanical prints, gorge wooden jewellery, button up dresses in bold orange tones and tops adorned with stunning sunsets. So hot! Looking at the campaign images, we can almost taste the margarita in our tanned hands. Discover the full collection over at pacorabanne.com. TG