Behind the scenes of Euphoria with set photographer Eddy Chen
Featuring previously unseen film photographs of the antics on everyone's favourite, most chaotic HBO show.
|
25 February 2022, 7:00am
Zendaya warned us about the return of Euphoria this year. "This season's not going to be easy, though. It's not going to be a fun watch," she told Teen Vogue, straight-up. "It's gonna be hard and it's gonna be devastating sometimes." After seven wrenching episodes of love triangles, drug relapses, and Sydney Sweeney snot-crying, we understand what she was getting at. So, when Los Angeles photographer Eddy Chen rolled up to set, he aimed to bring a different sort of vibe to the infamously gritty teen show.
"I always have four to five cameras on me at all times and it looks ridiculous, but it's effective," he says. "I think that's what makes me really approachable as a stills photographer. That I look ridiculous." The playful, off-the-cuff images he captures — a bare-faced Barbie Ferreira in a Réalisation Par baby tee; a fake-pregnant Sydney Sweeney surrounded by a towering A-cam rig; Zendaya staring off into space on a single bed, acting her entire Zendussy off — are evidence enough for the success of his strategy.
Eddy has shot various film and TV sets throughout his career in Hollywood, but none of them quite match up to his experiences on Sam Levinson's wild ride: "I think Euphoria will be the most memorable of them all", he says. As well as sharing a bounty of unseen BTS photos with us, Eddy told us about his artistic touch points, the intense night shoots he endured, and some of the season's wildest moments on set. Can you guess which cast member(s) went full fangirl over a cult Japanese film camera? Well, you don't have to: read on.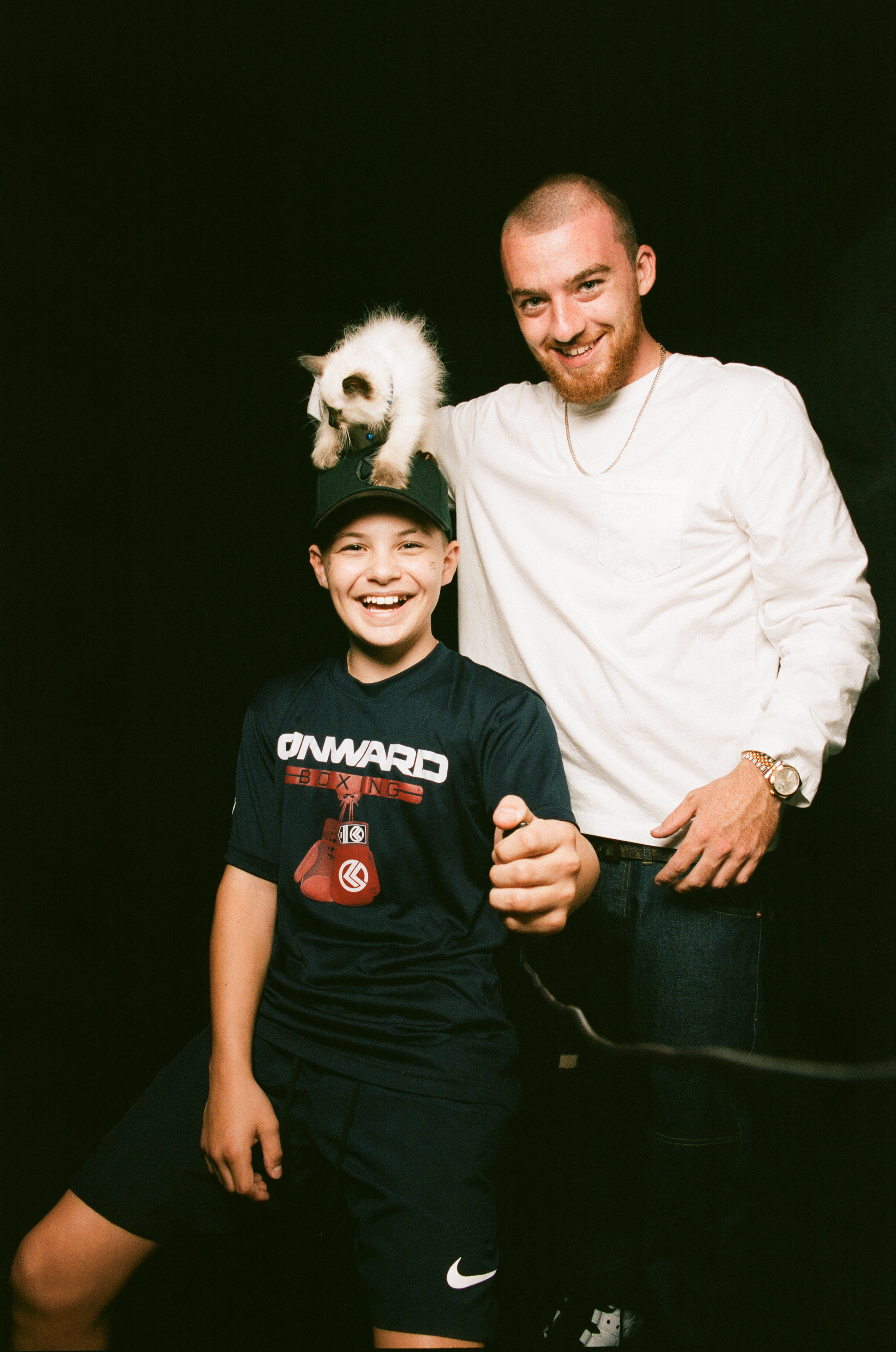 So how did you end up becoming Euphoria's official set photographer?Craig Calefate at HBO, a photo producer, reached out to me first to see if I was interested in shooting the pilot back in June of 2018. He thought my approach was more editorial than most traditional stills photographers, liked how I shot film, and was open to ideas. He thought I'd be a good fit, and there have been lots of callbacks since then!
**How did you choose your very nostalgic Instagram username, @likethejetsons?
**I just love The Jetsons! It was my favourite Saturday morning cartoon. Everything from their fashion sense to the hybrid mid-century-hyper-modernism in the architecture. So, I think wanting to be like the Jetsons just always stuck with me. I also thought it made for a cool band name, but unfortunately I can't sing or play any instruments.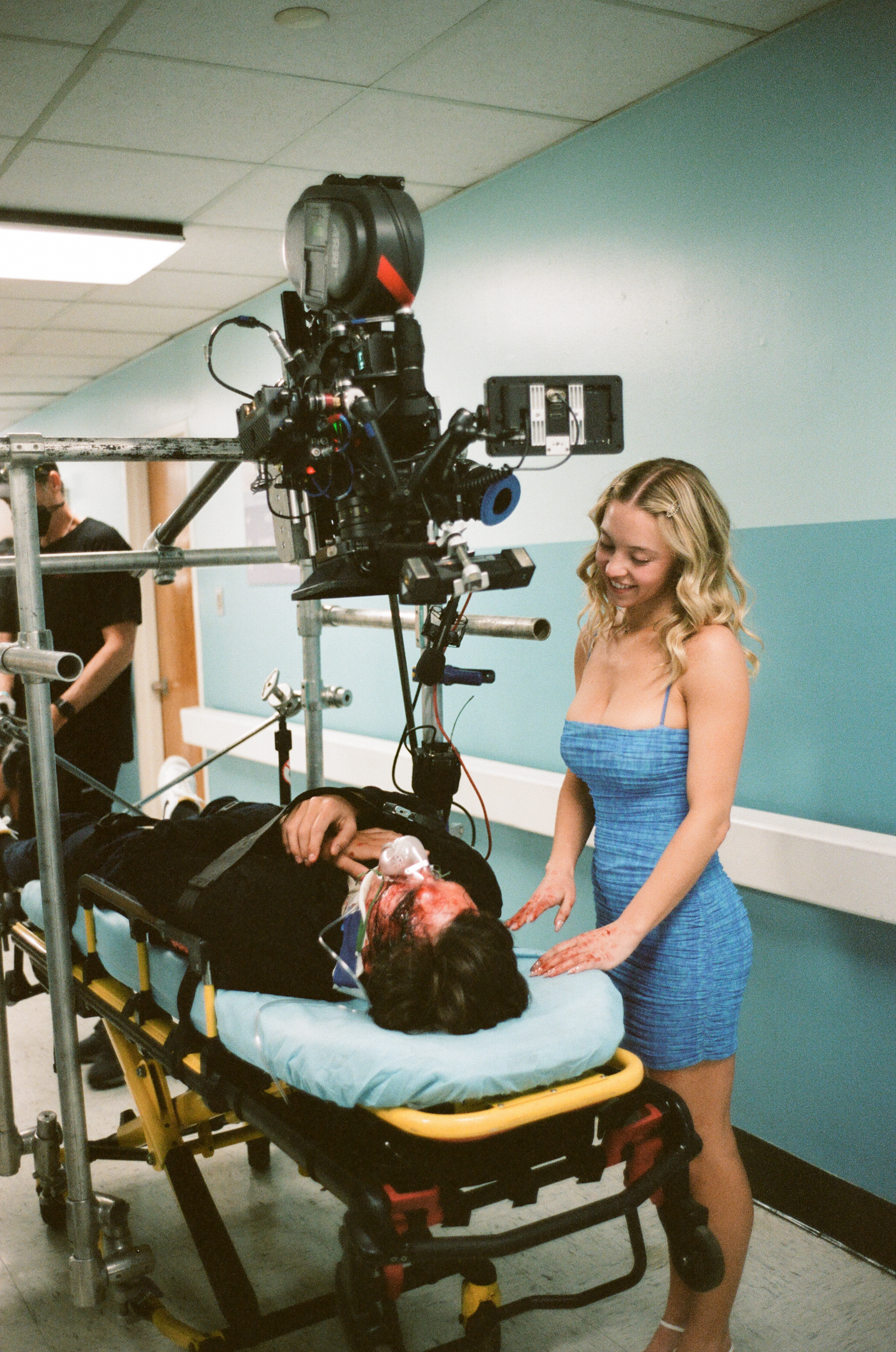 Who do you look to for inspiration when it comes to your photography? I love black-and-white photography, and I think Irving Penn and Richard Avedon captured some of the most timeless black and white photos ever. Their ability to convey so much emotion, sans colour, is remarkable. Also, Juergen Teller is a contemporary great. I aspire to be like him.
So when people look at your work, what would you like them to take away from it?
Honest storytelling. I want them to feel like they were there in the moment, and for that moment to be organic and intimate.
**Did you interact with the cast much outside of shooting them?
**I think almost all of my initial interactions with the cast were giving advice about what camera to get, and what film stocks to use. I remember Jacob [Elordi], Maude [Apatow] and I all bought Contax G2 cameras off eBay at the same time during season one. When they arrived from Japan we all brought them to set and totally geeked out over it.
What's the craziest thing you saw happen while you were on set? We were shooting a night scene in an alley when someone robbed a 7-11. They were running from the cops, so all these helicopters were out. Then, a member of the talent went to their car and grabbed a loaded revolver. They just sat in their personal cast chair with the gun in a holster until the producers convinced them to put it back in their car. It took a while. We're bound by NDAs so I can't say which set, but it wasn't Euphoria.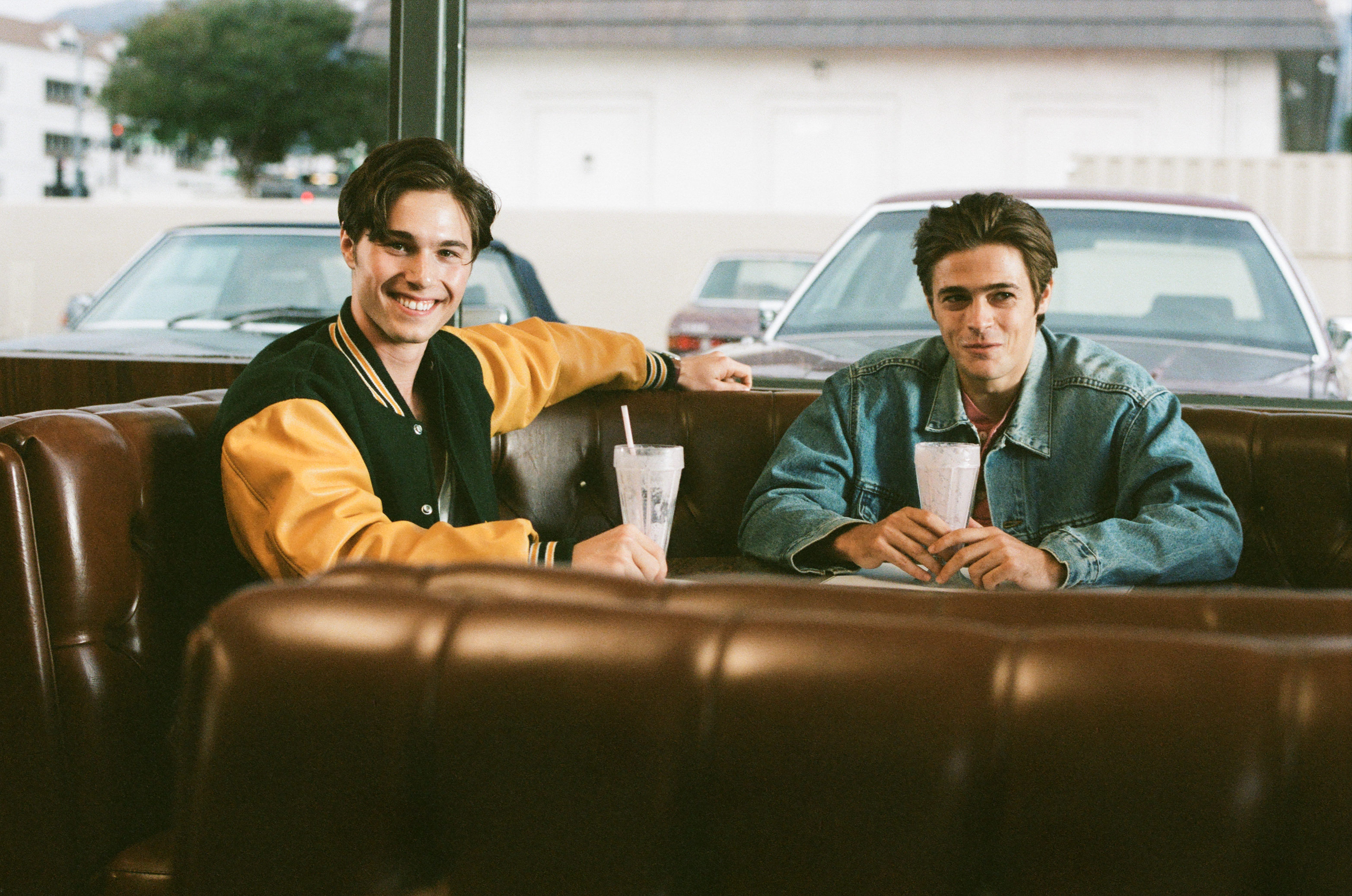 What were some memorable moments for you on the set of Euphoria **then?
**The seemingly endless nights shoots. Z running around for a month shooting [the extended chase scene in] episode five, and that crazy intervention scene. Seeing Labrinth in church. Watching the "Holding Out For a Hero" dance. And Sam [Levinson's] speech on the last day of filming — seasons one and two.
How do you think you've grown as a photographer from the experience of shooting the Euphoria set? It was a long shoot schedule: roughly a month per episode, so eight months of shooting, which can be tough creatively. But being surrounded by so many talented creatives every day inspired me and pushed me to be consistent from beginning to end, and I'm very proud of the work I did.
What are you interested in capturing next? I'm currently working on The Idol for HBO. In the future, I'd love to shoot a feature for A24. We shall see!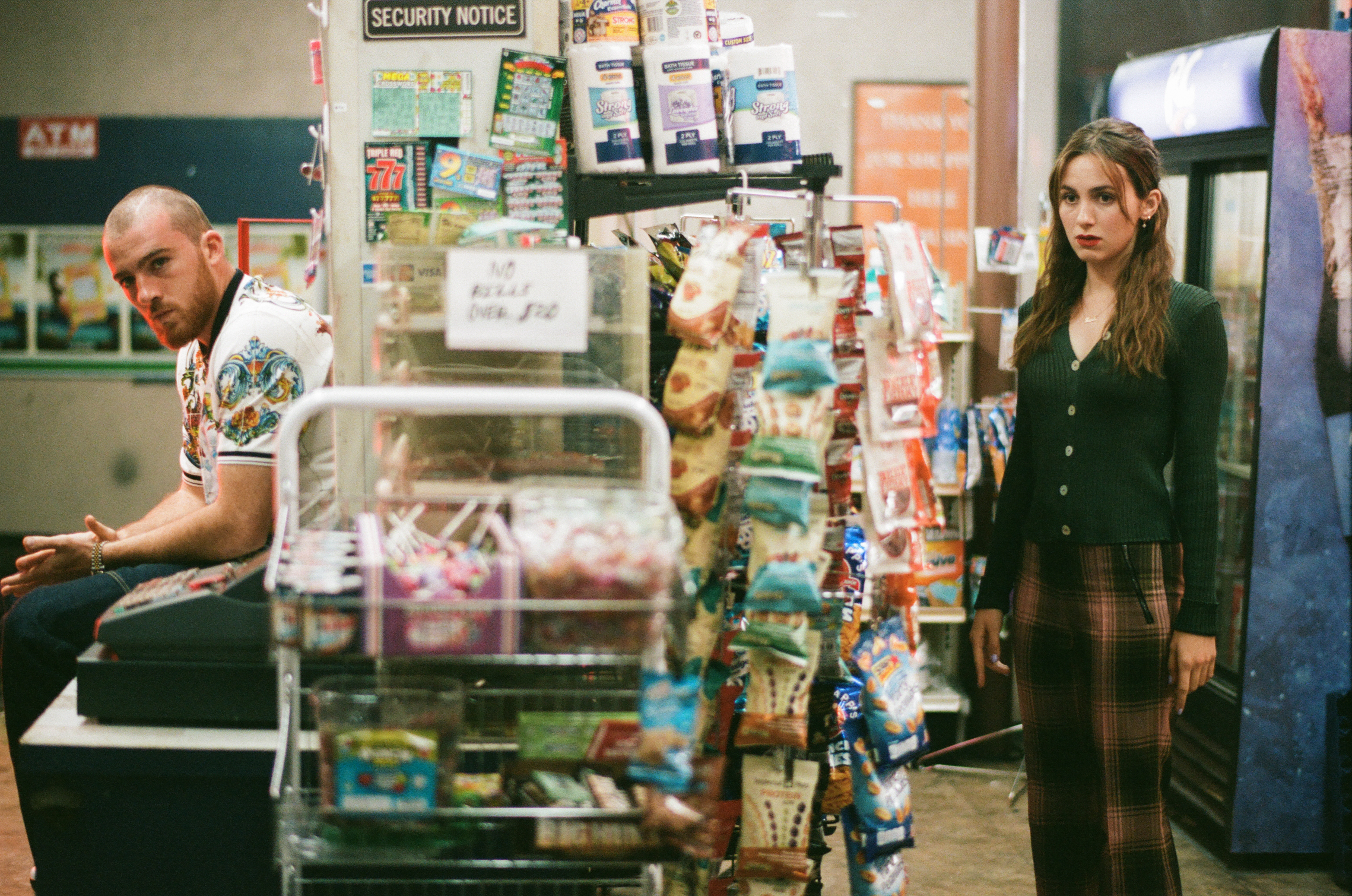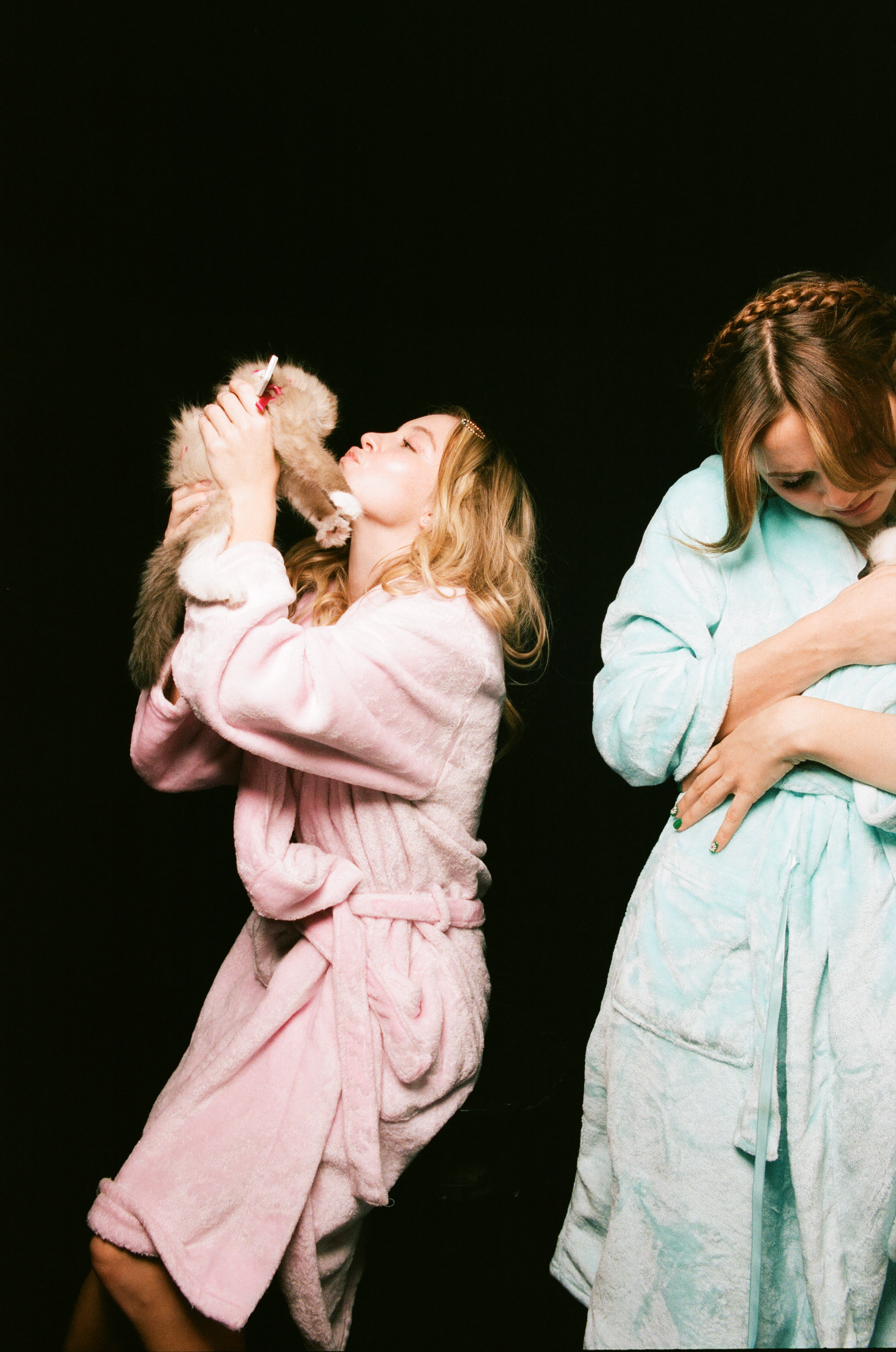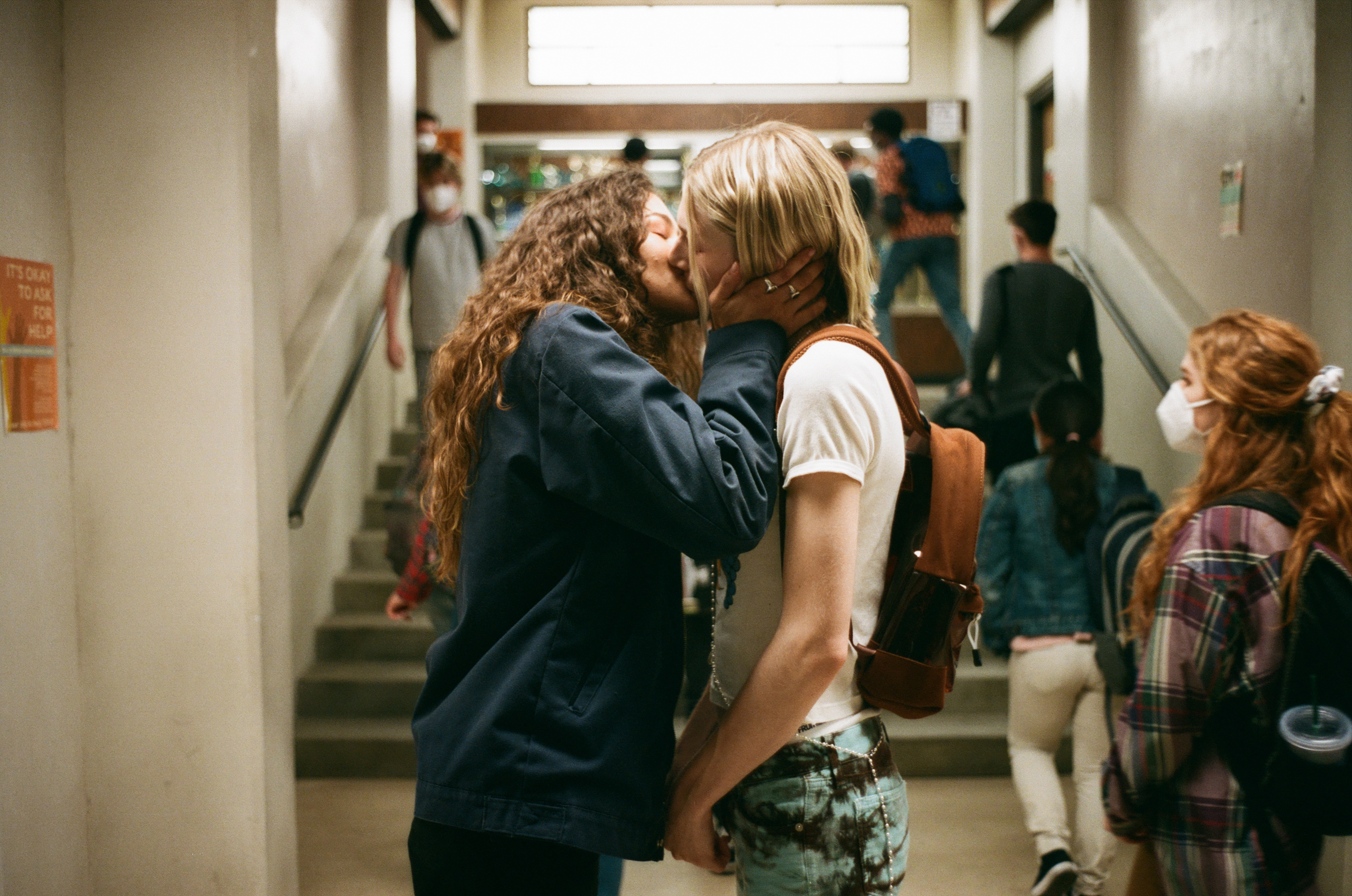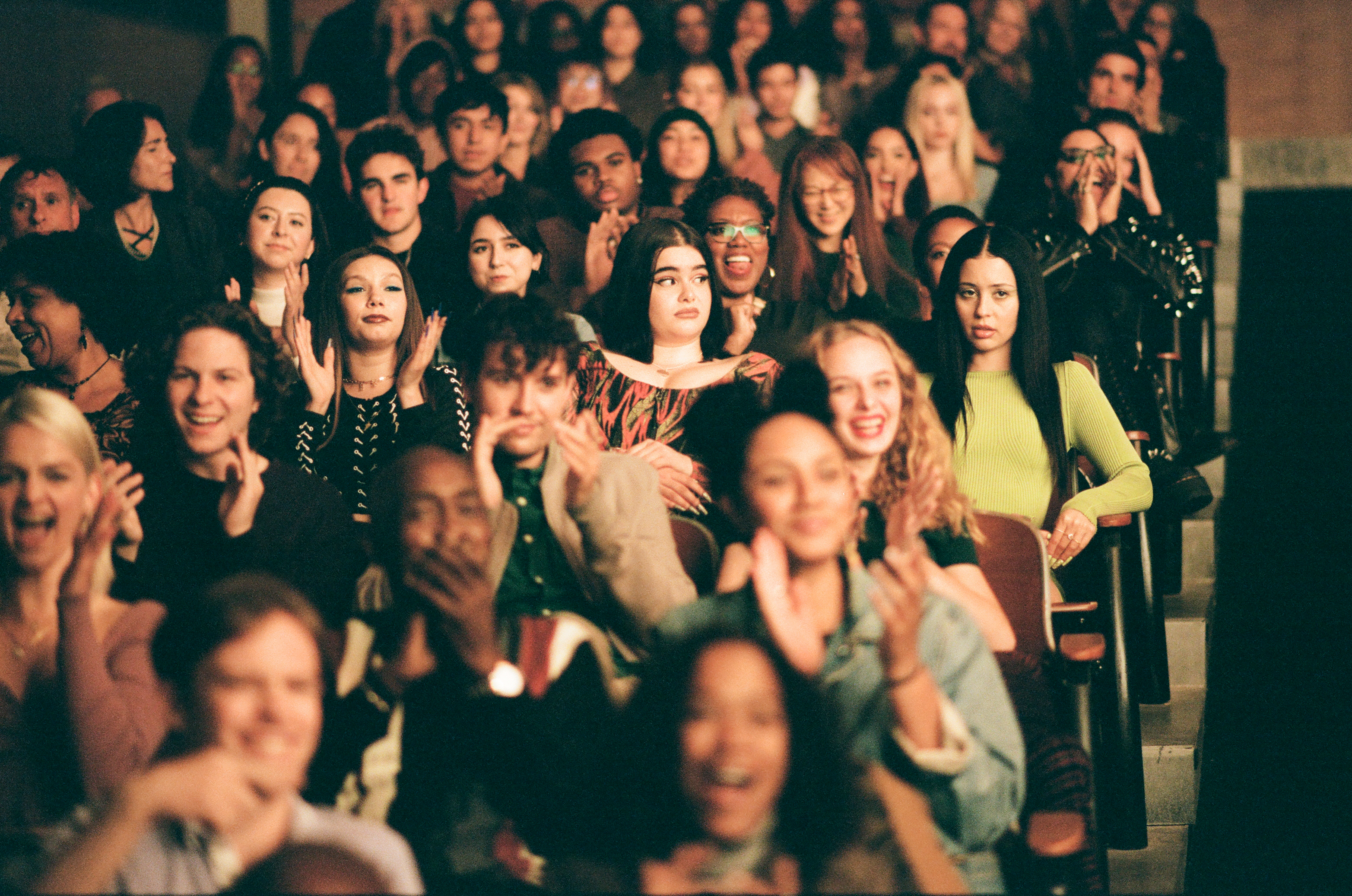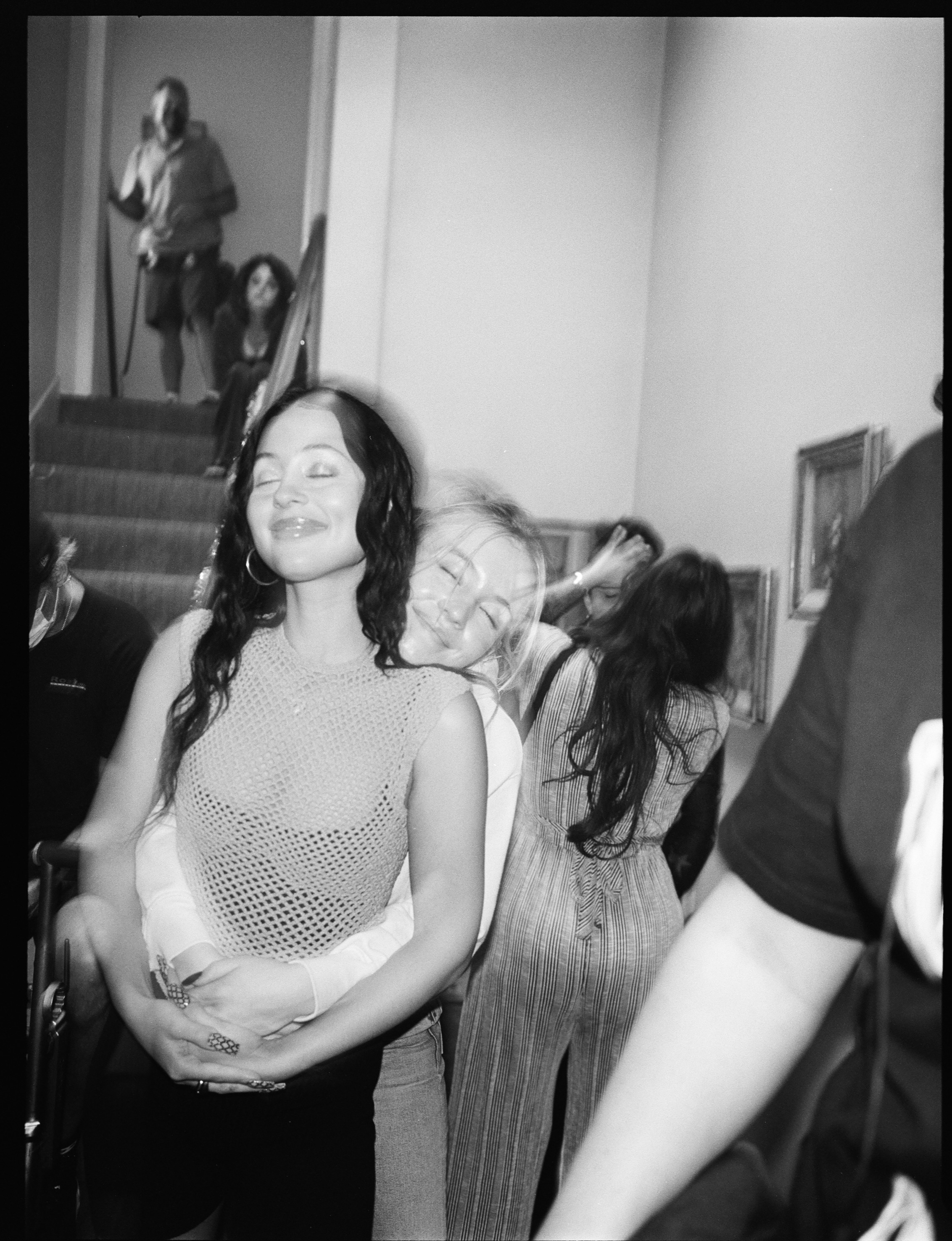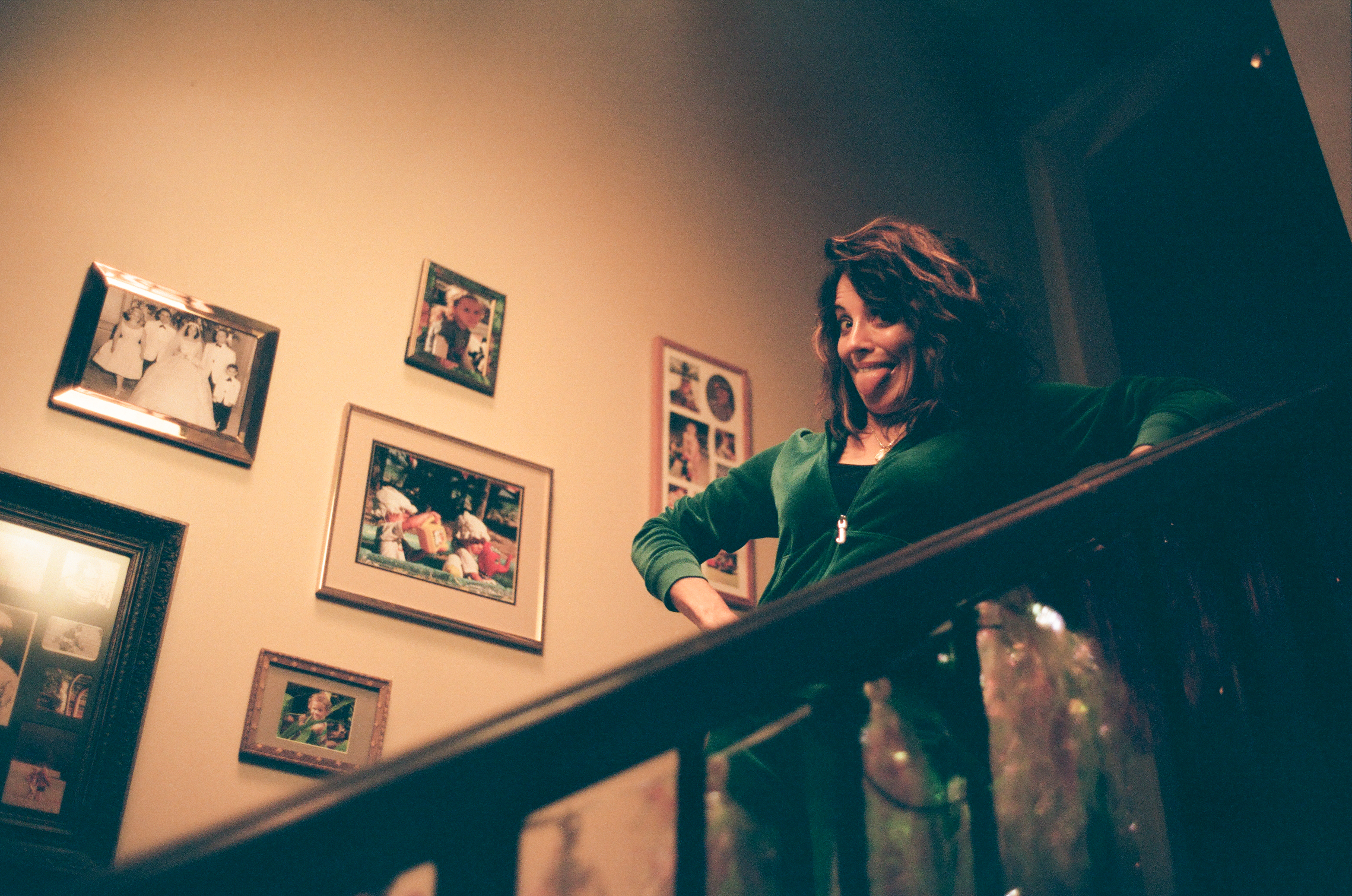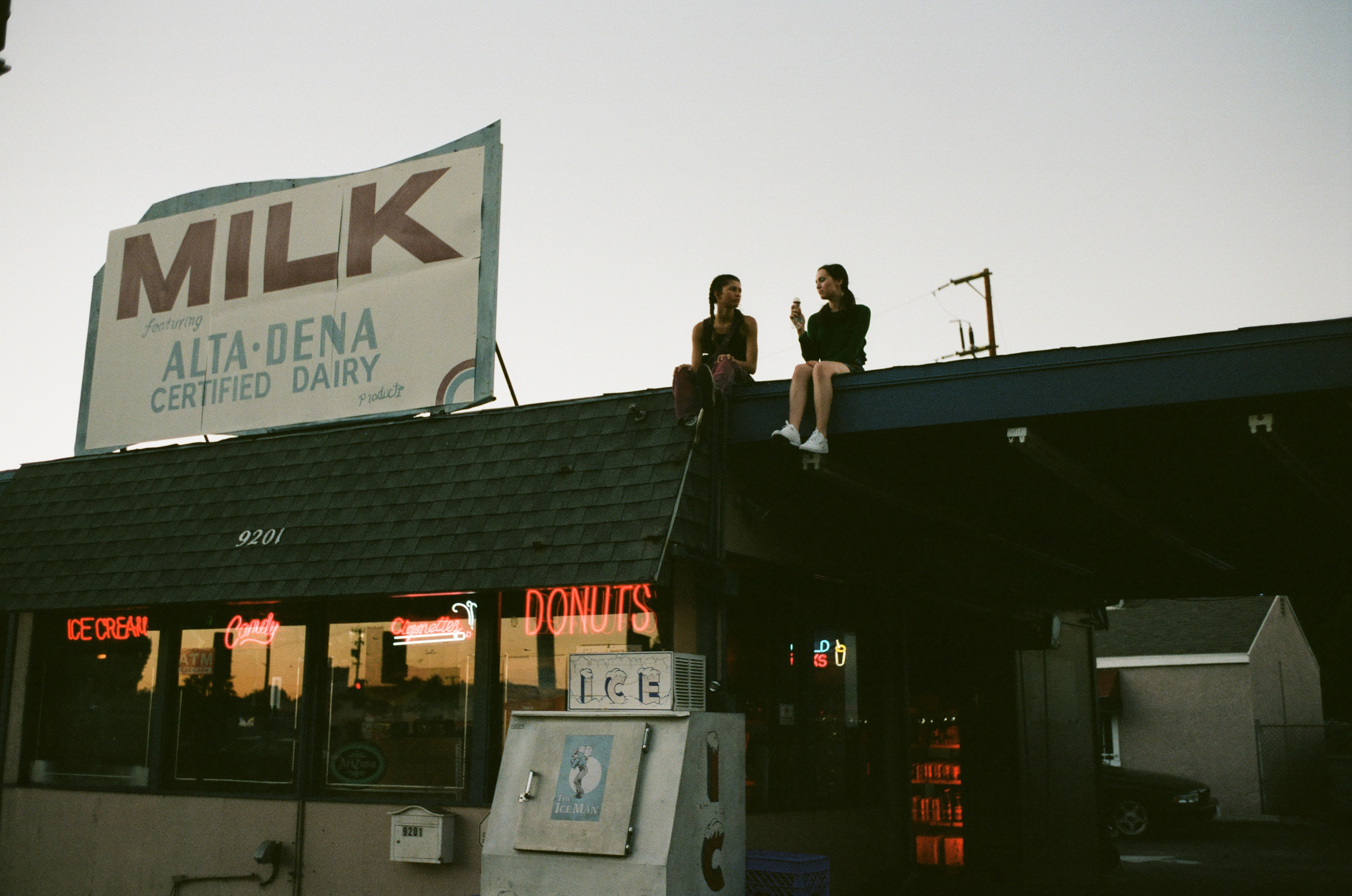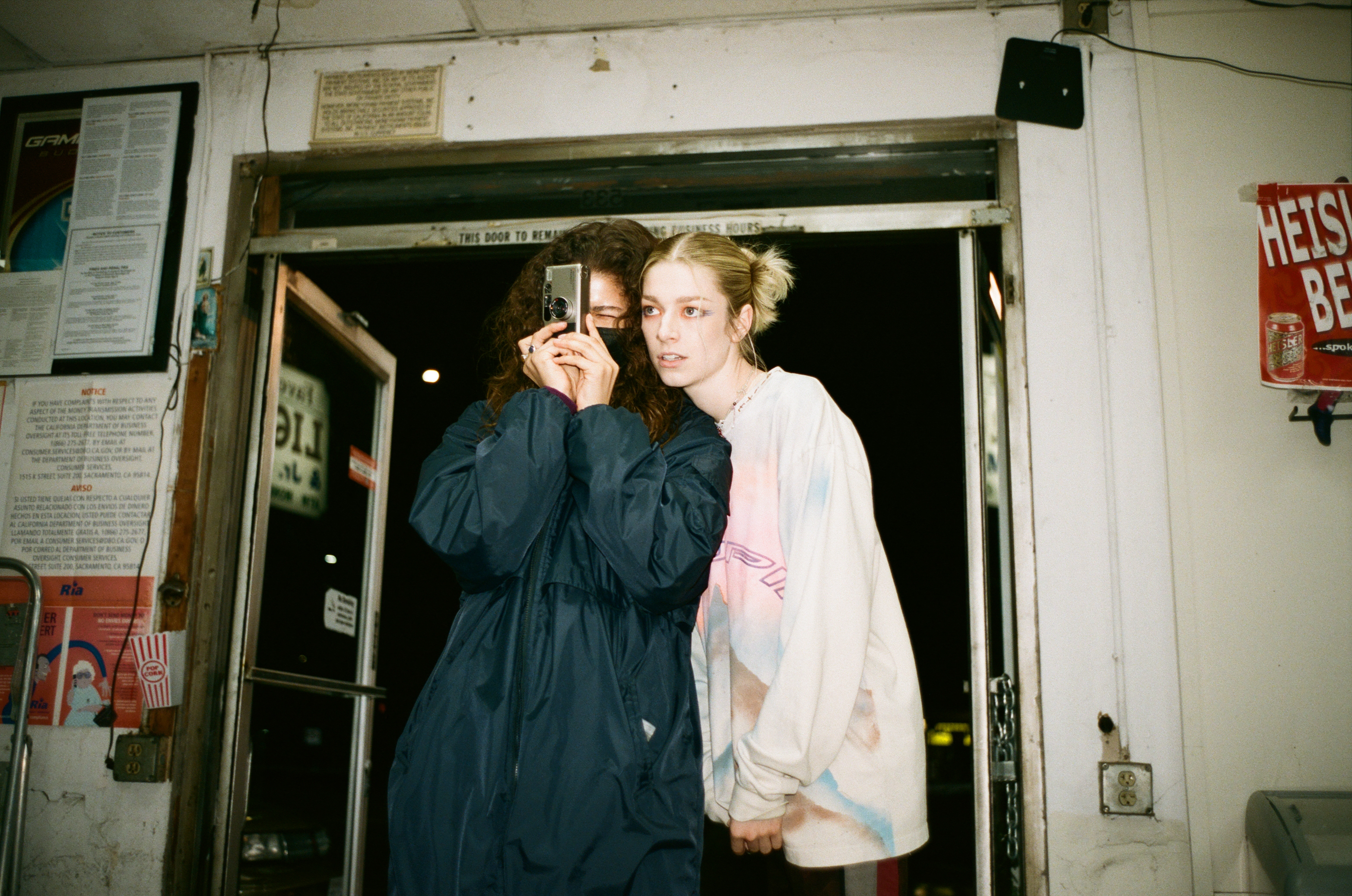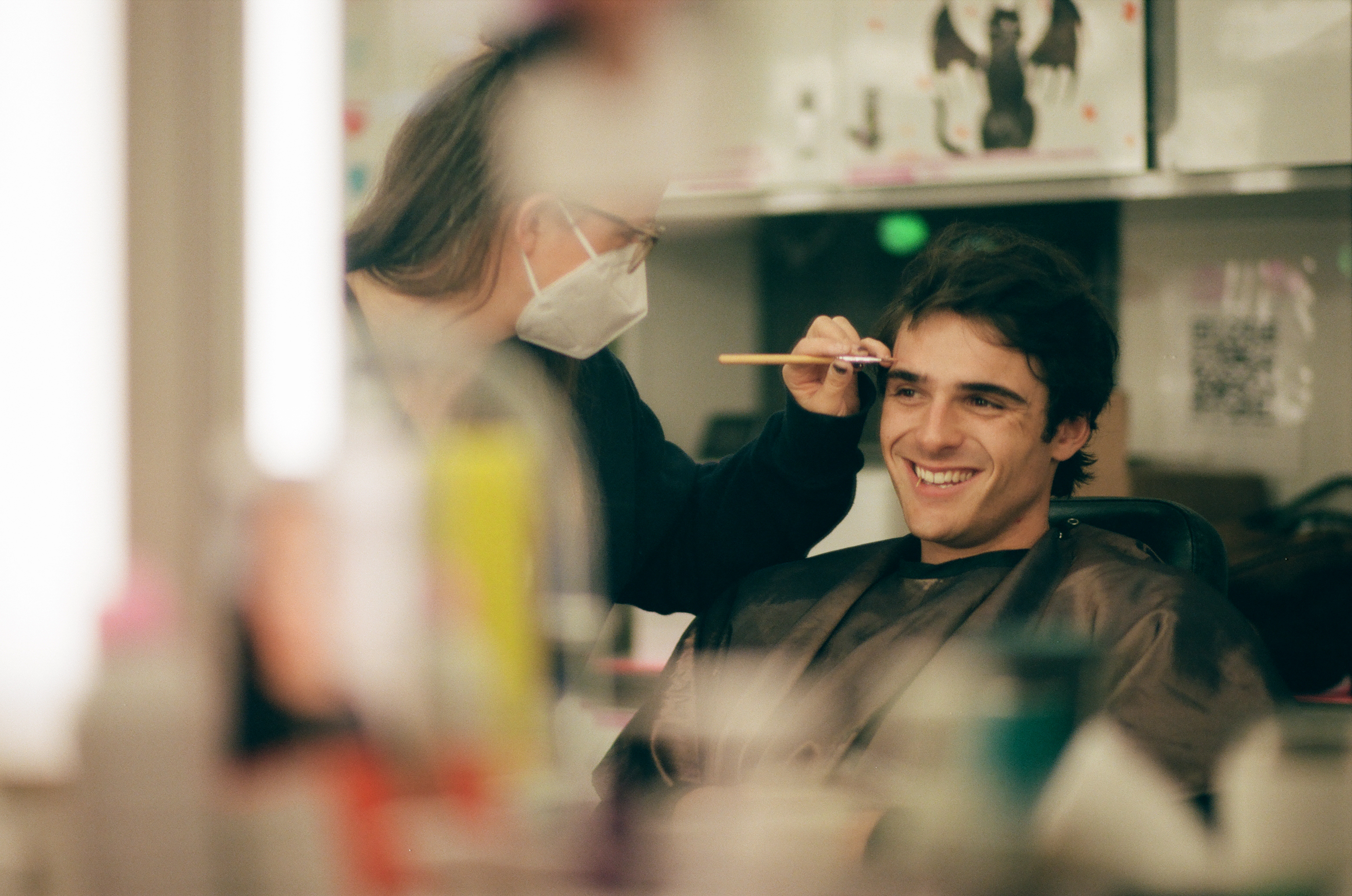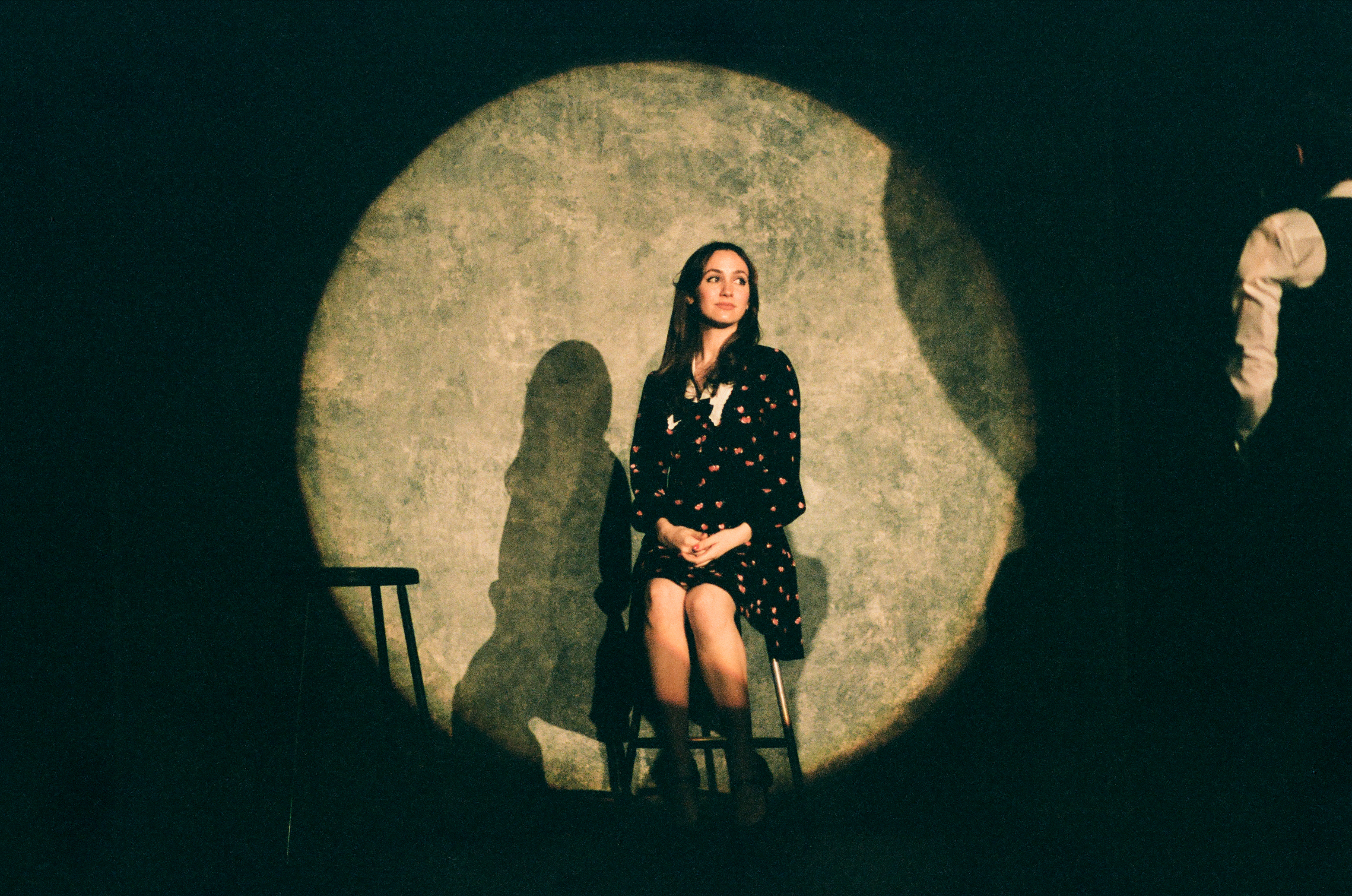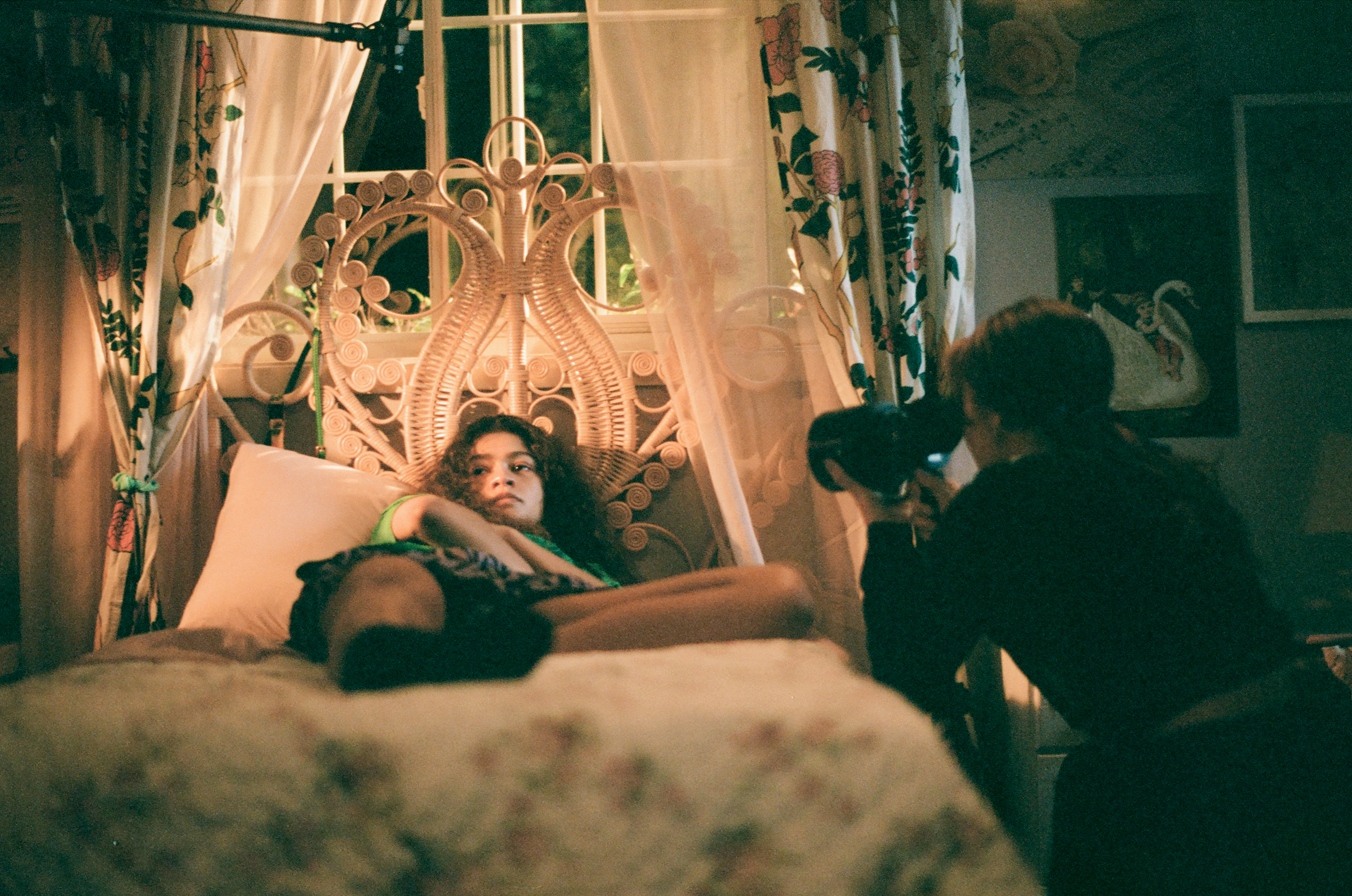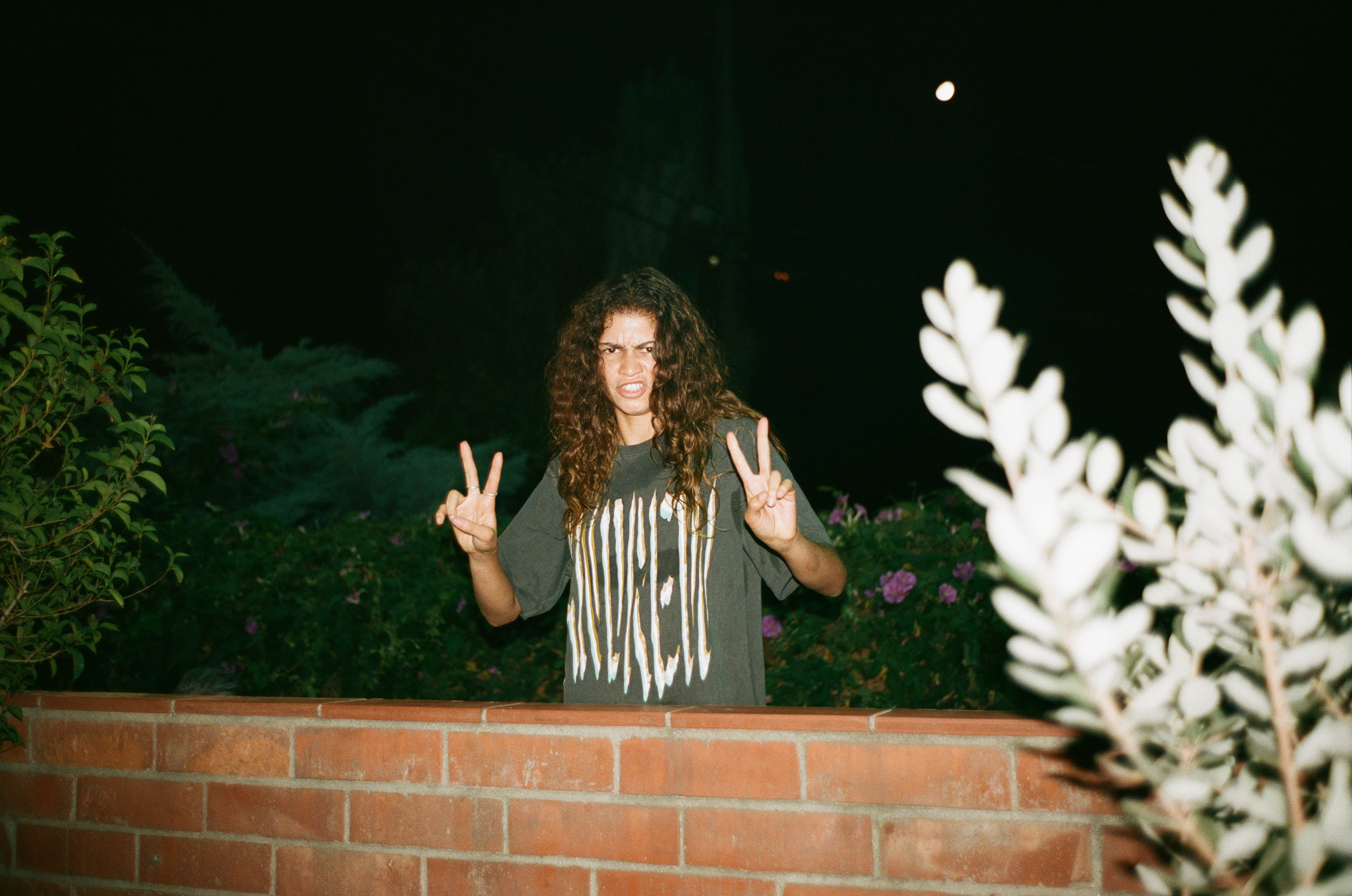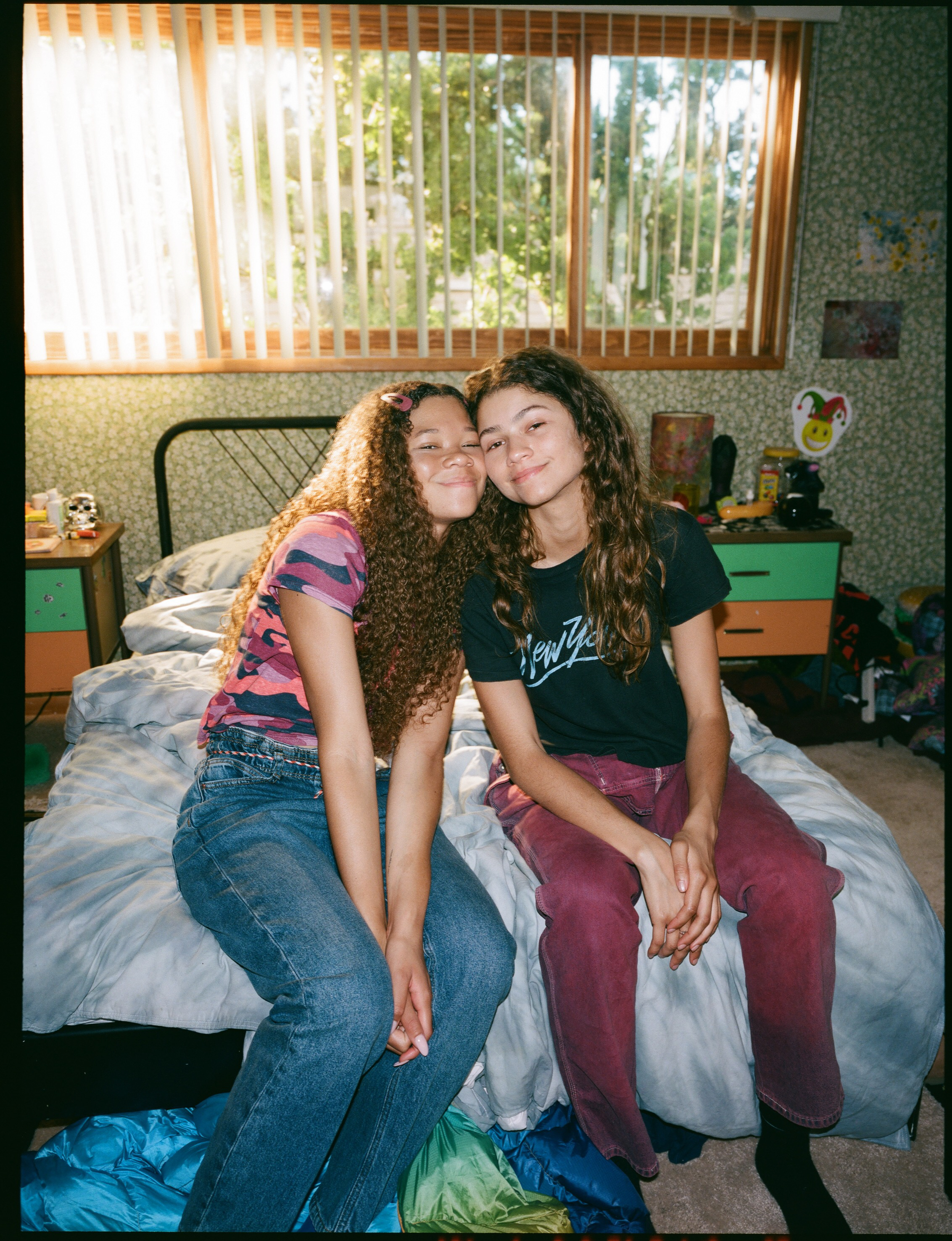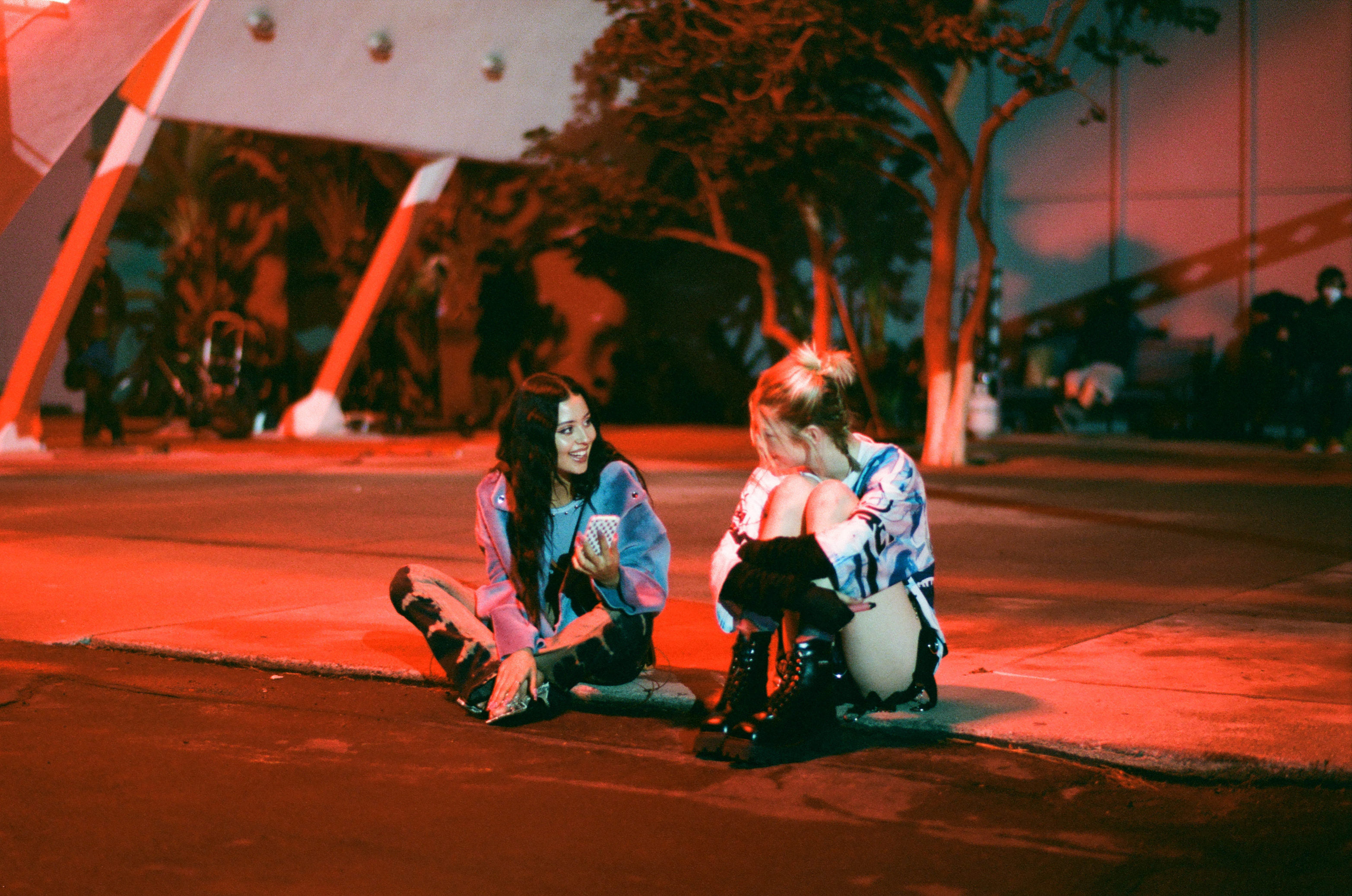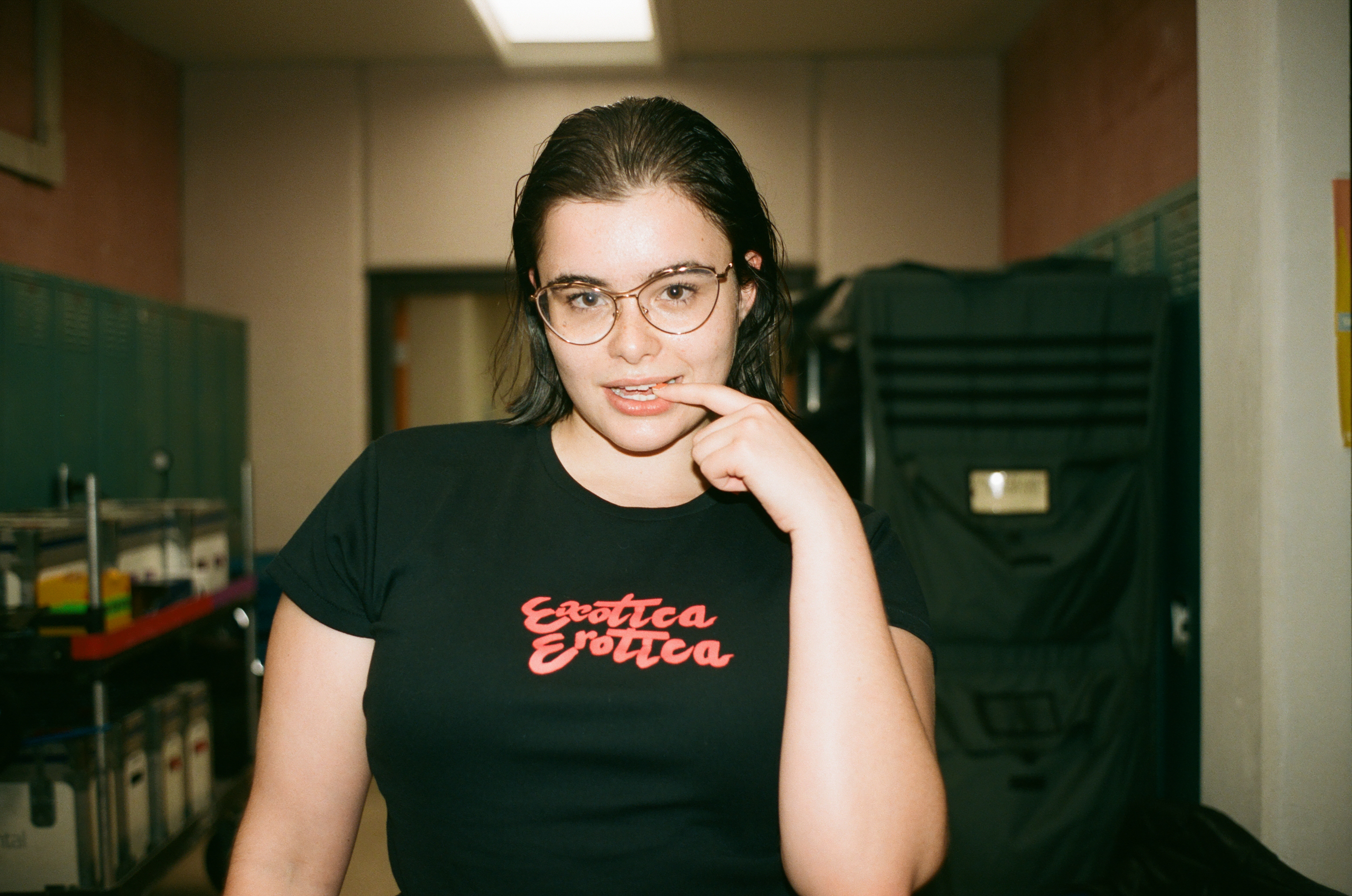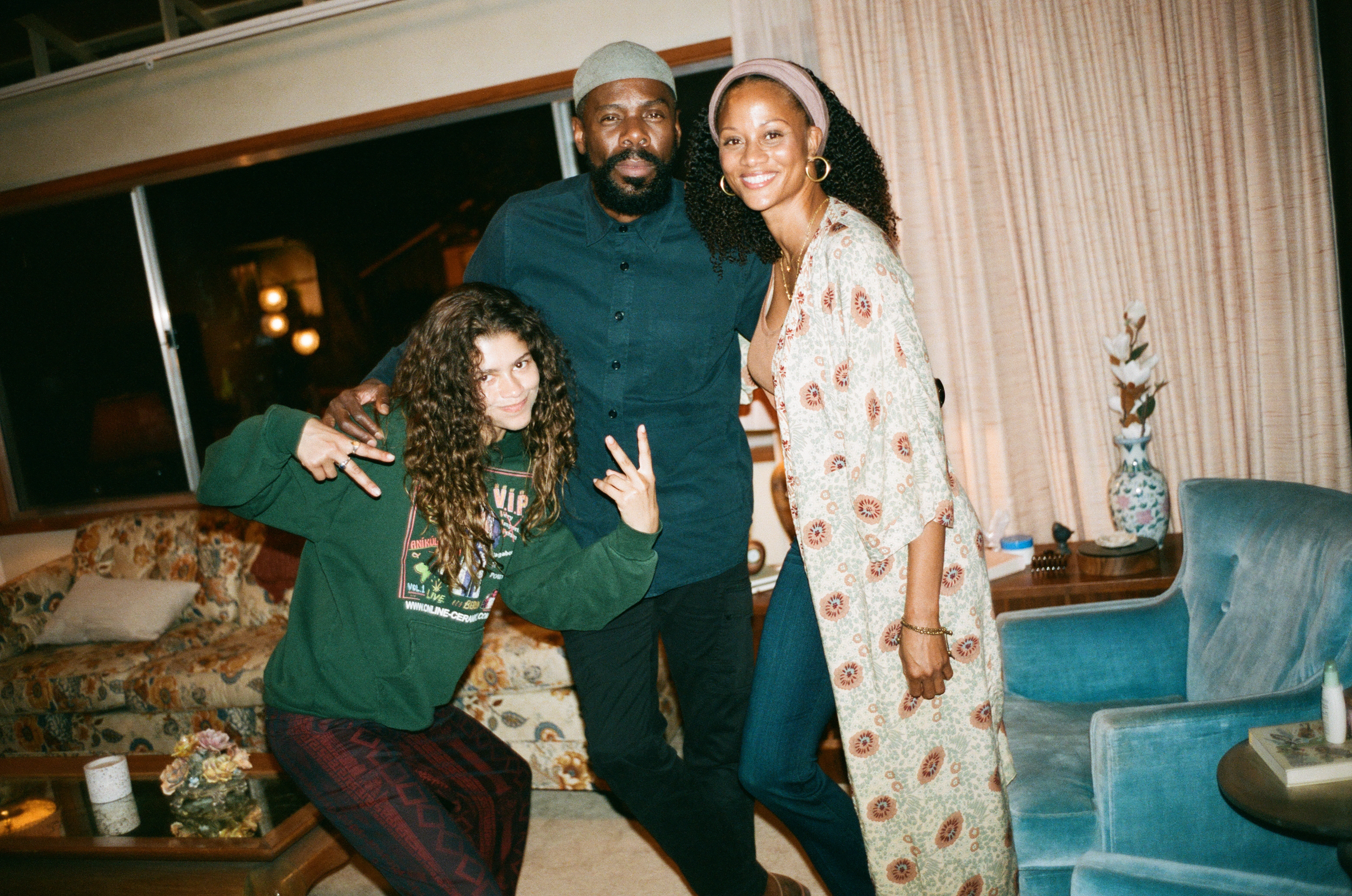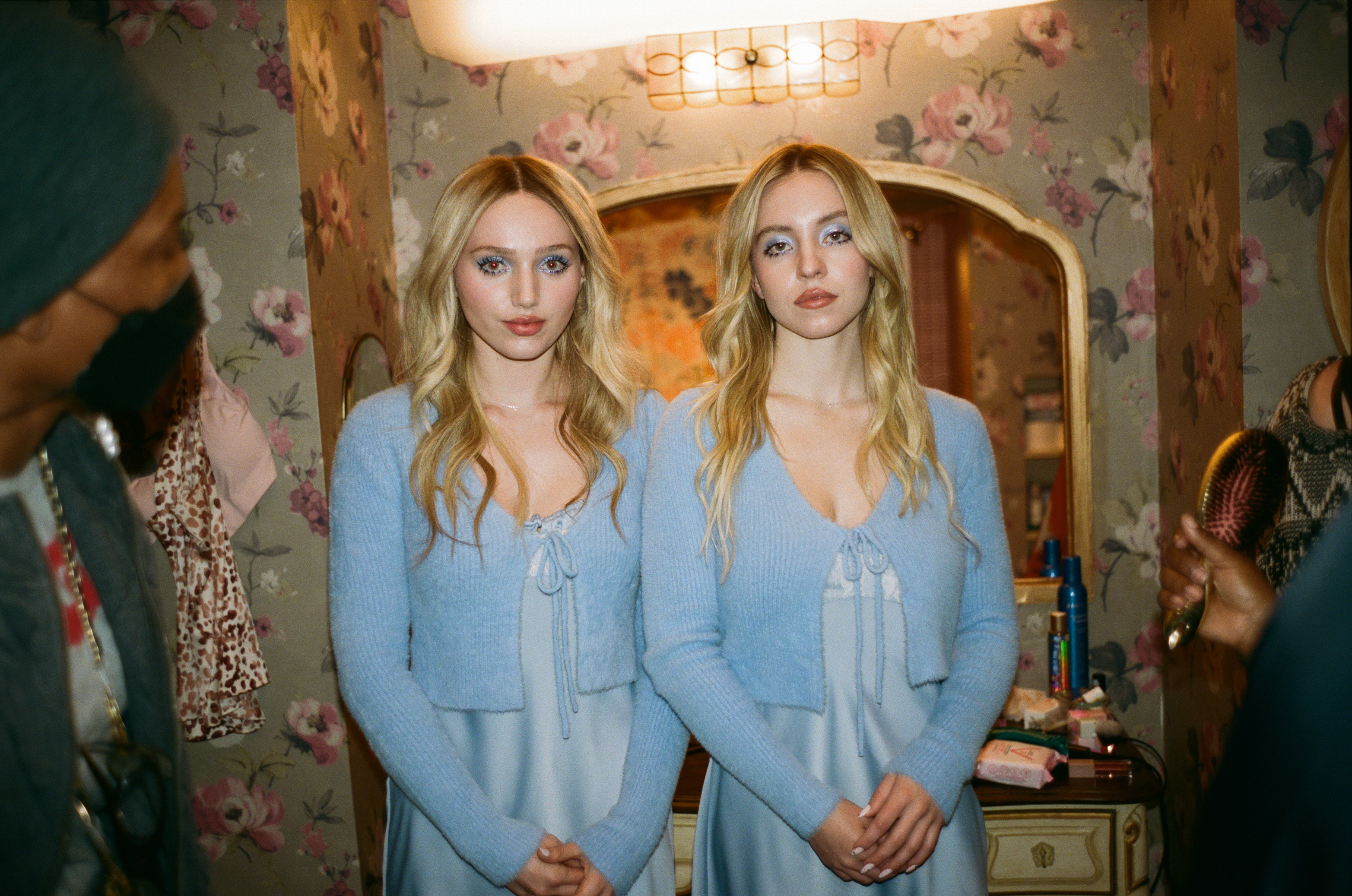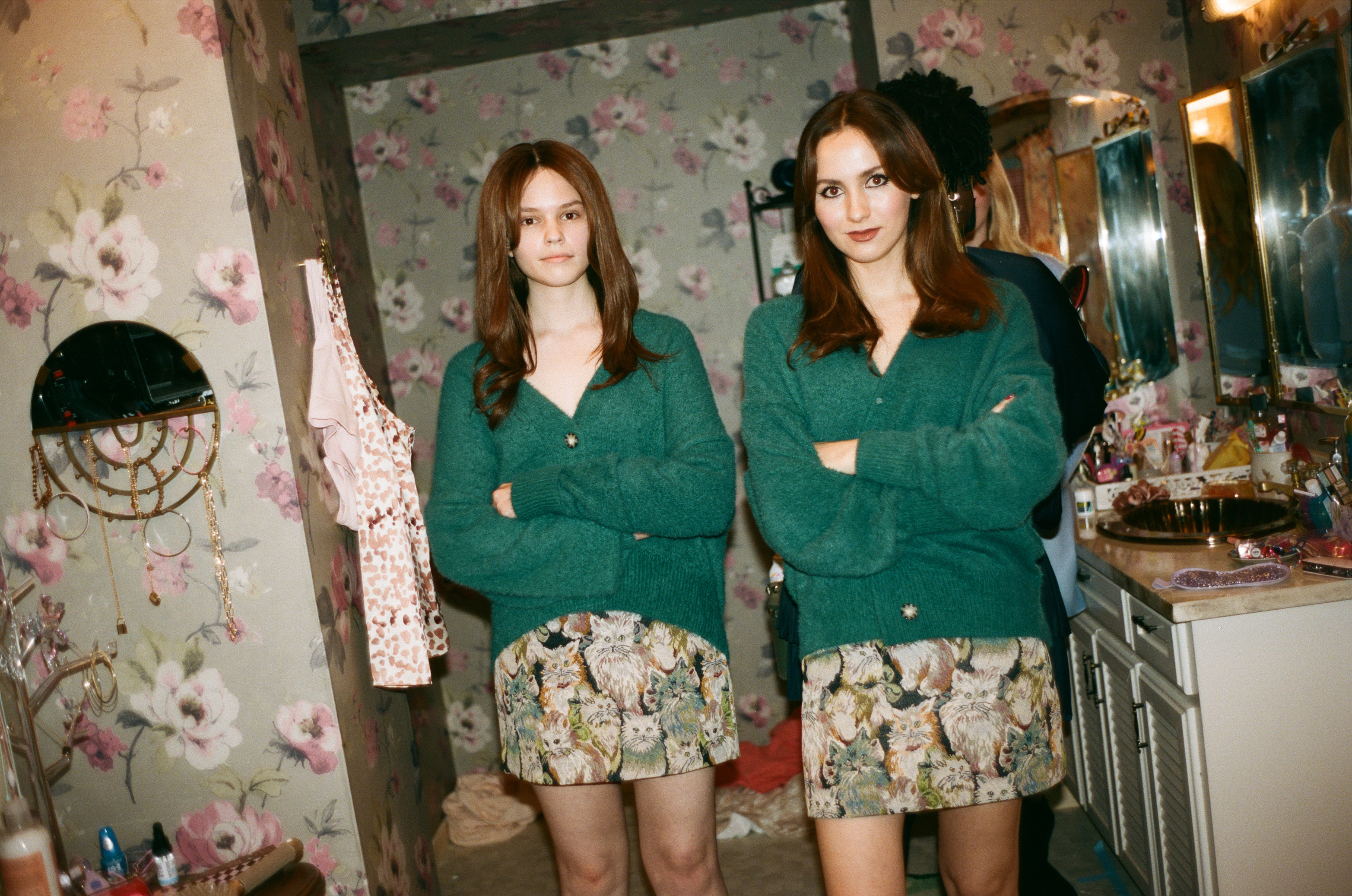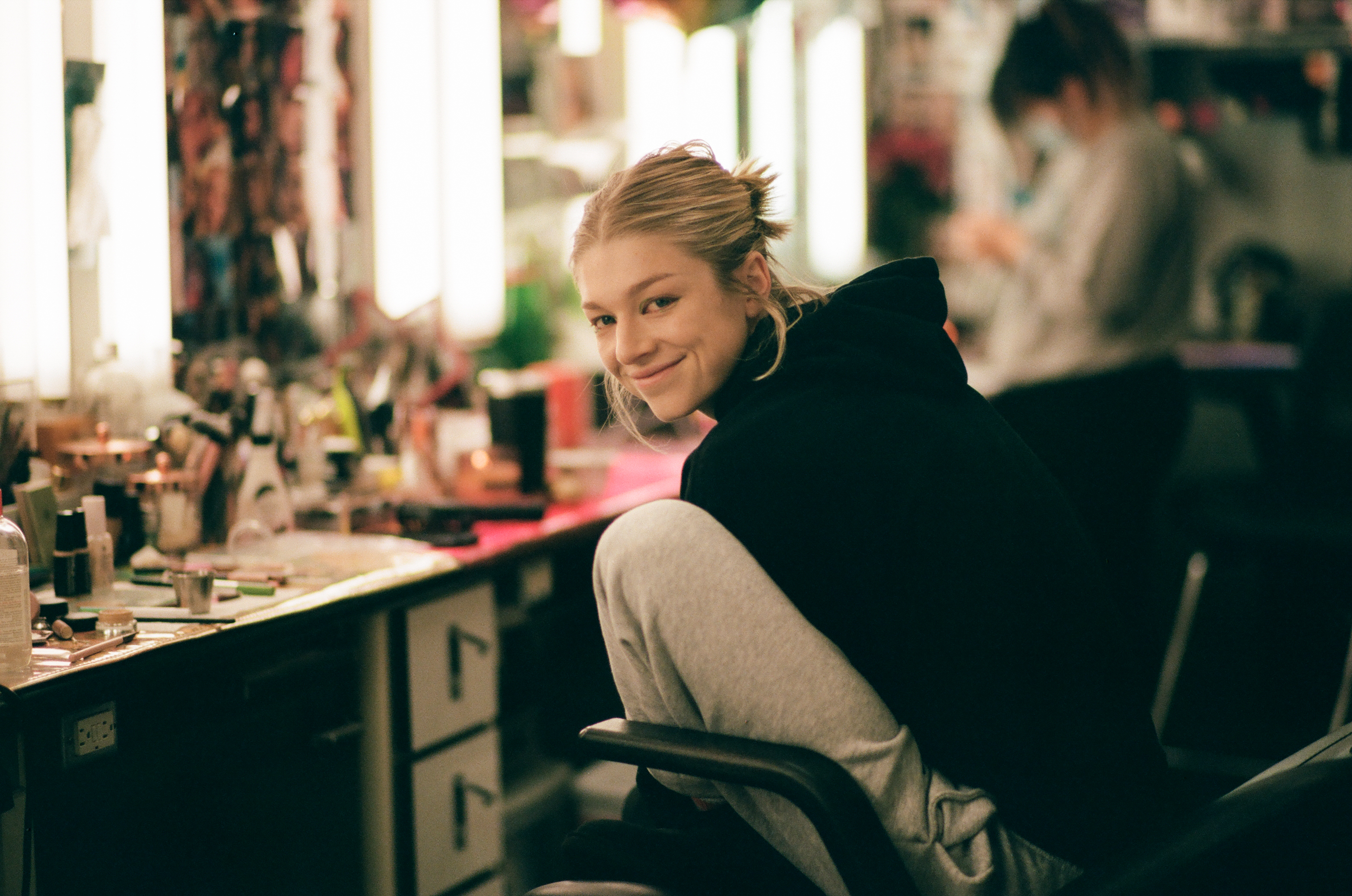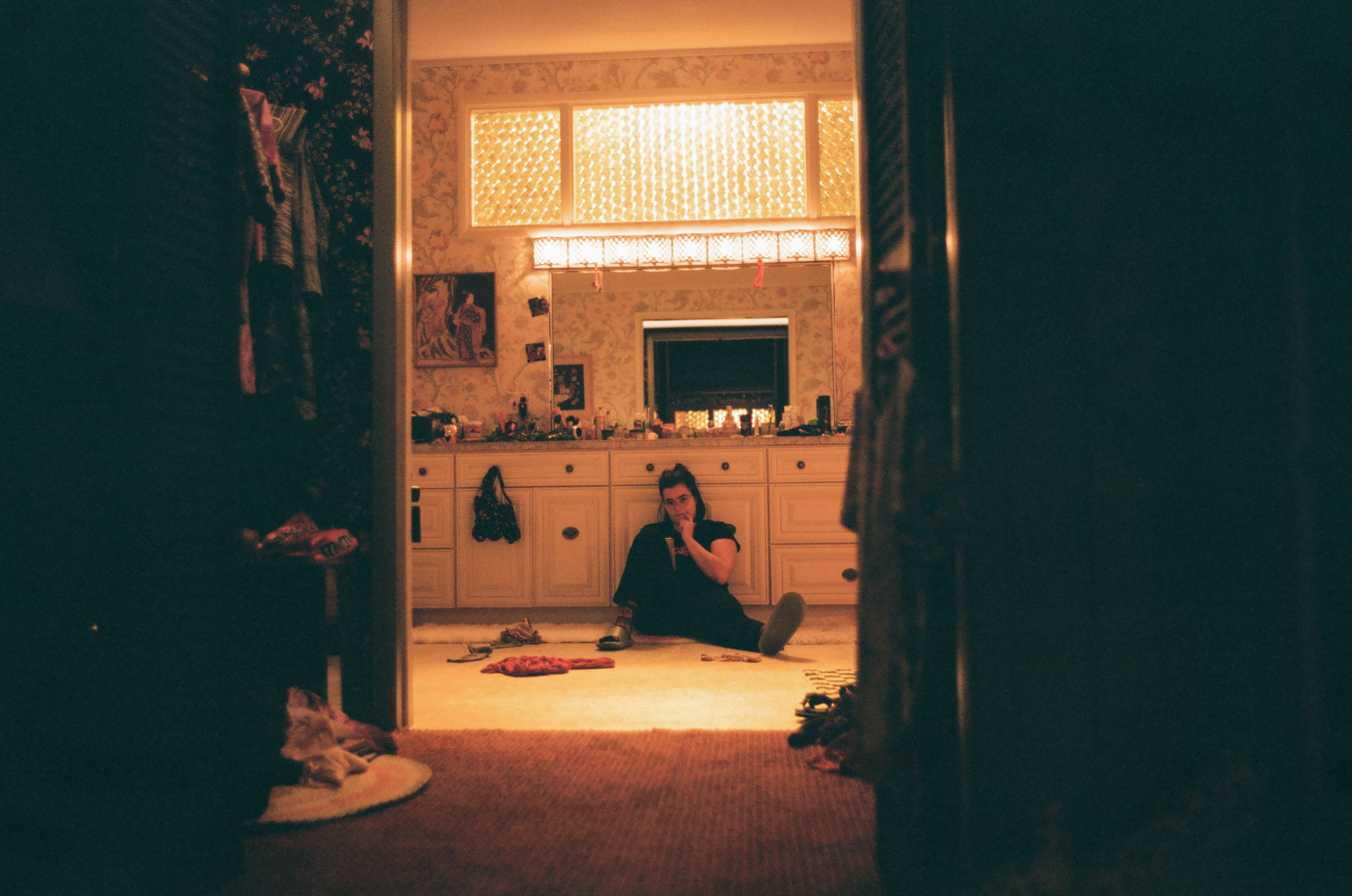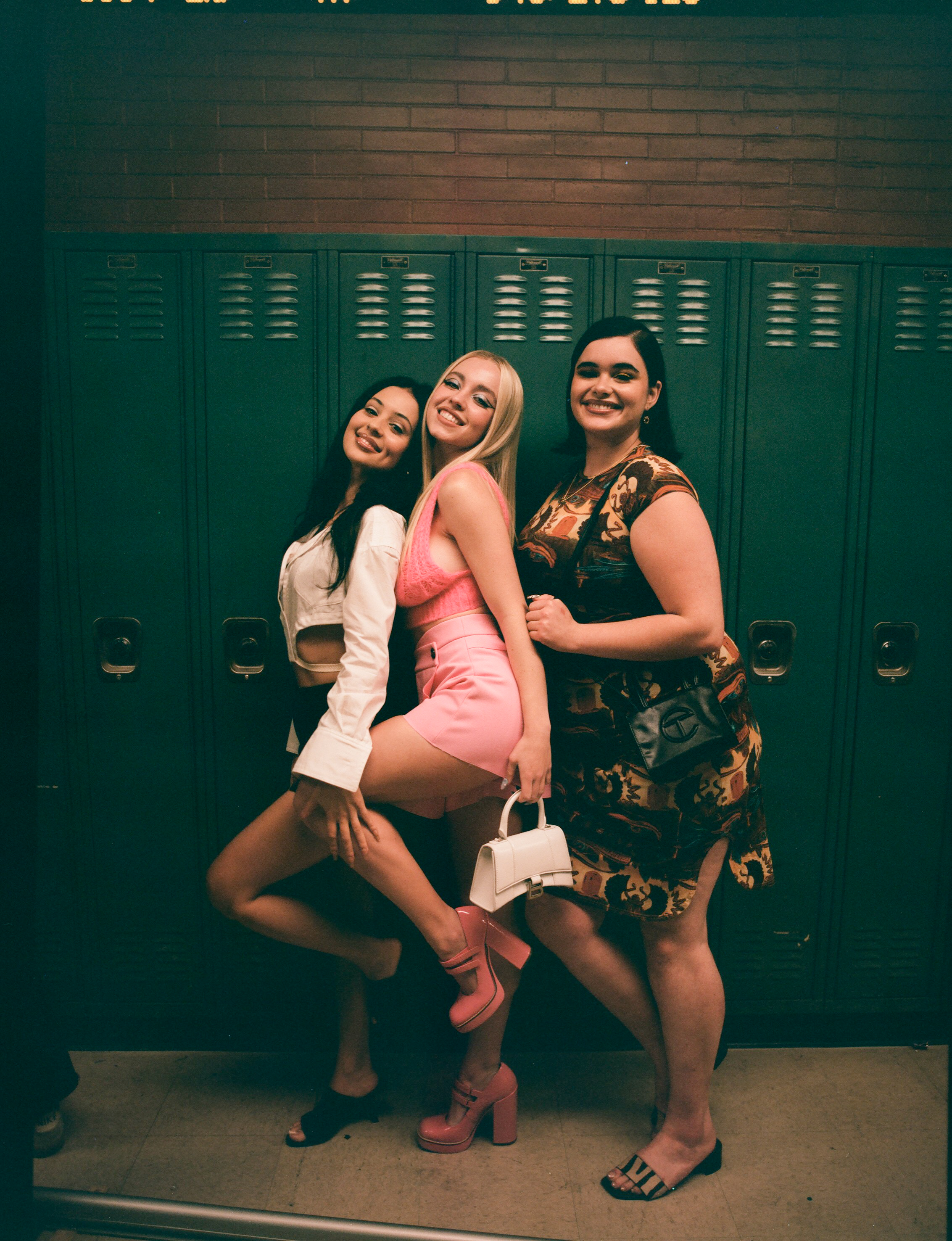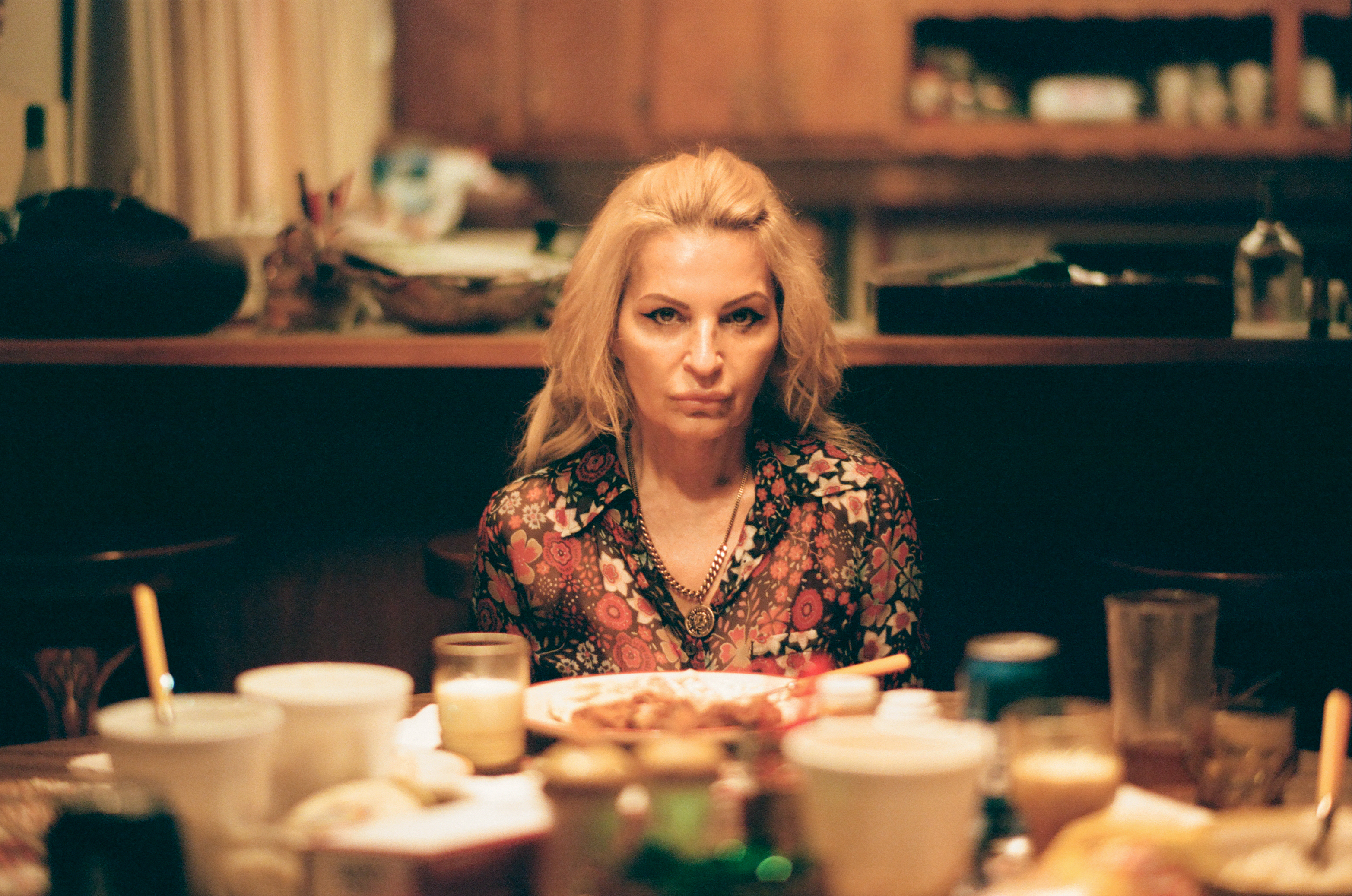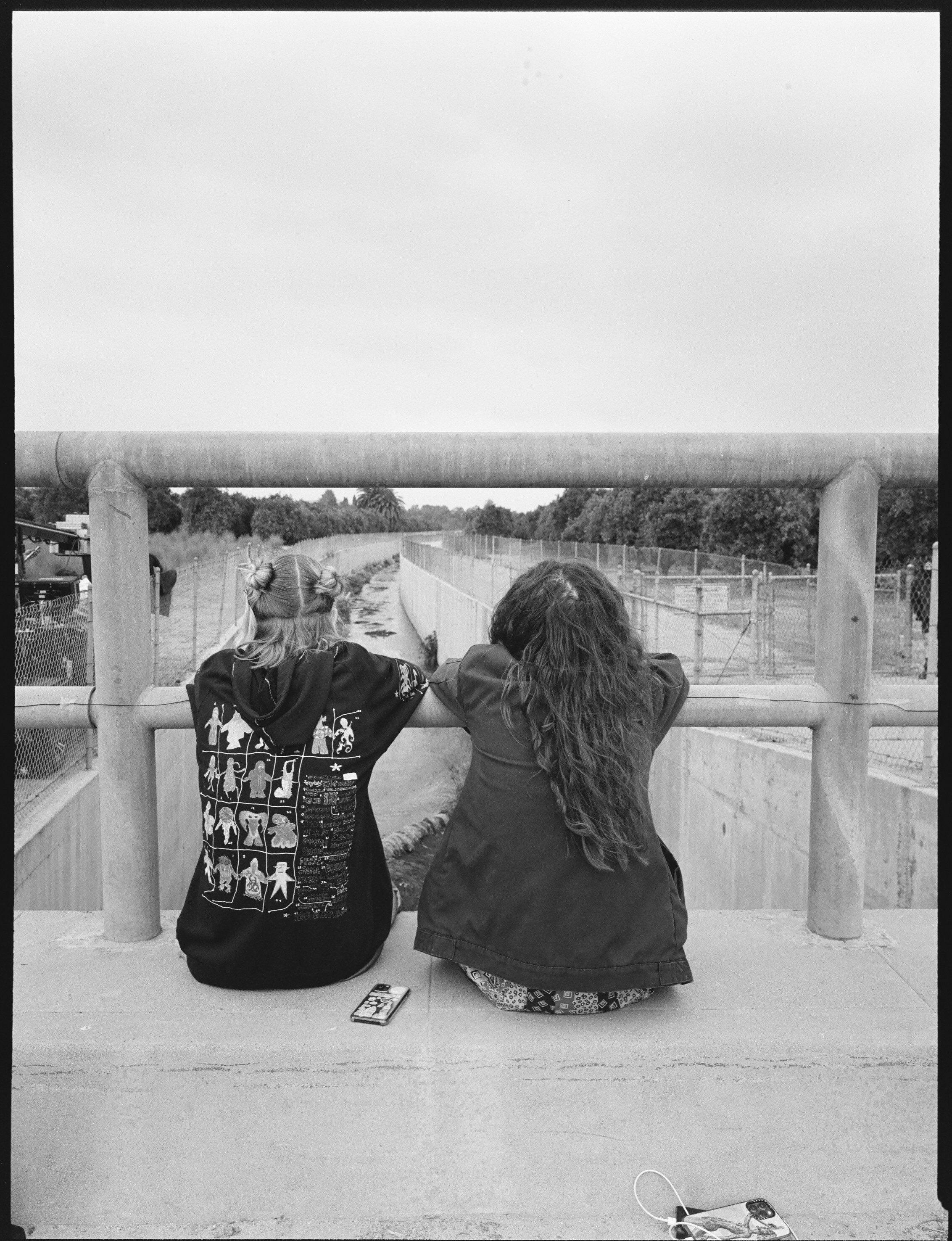 ---
All images courtesy of Eddy Chen