Basenote Bitch is an online love letter to 90s and 00s perfumes
Fantasy? Love Spell? Vera Wang's Princess? This nostalgic Instagram account wants to know what scent you wore to the Homecoming dance.
|
23 December 2020, 2:00pm
Photos courtesy of Basenote Bitch.
There are a handful of scents that take me straight back to my teenage years; the vanilla body spray I bought at a pharmacy and wore to every bar and bat mitzvah party in seventh grade; the strong musk of the Abercrombie & Fitch store at the local shopping mall; the pungent smell of my high school boyfriend's blue denim-bottled Versace cologne. Just like a photograph, certain scents carry potent memories and one whiff can transport you to another colorful, sometimes awkward, time in your life.
The power of perfume as a vehicle for sentimentality was a driver of Basenote Bitch, an Instagram account imagined by Elizabeth Renstrom, a photographer and photo editor at The New Yorker. Obsessed with pop culture of the 90s and early 00s, the creative set out to build and photograph narrative scenes that represent nostalgic scents of the time. In each post, iconic scents are brought to life using props like teen magazines, baby pink magic 8 balls, Gelly Roll pens, keychains and even an Easy Bake Oven. Thoughtful captions take us back in time, but also become a vehicle for necessary cultural criticism of the ways fragrances have been marketed to women and young people.
Elizabeth encourages her followers to participate in the conversation and suggest their own storied scents for consideration. She's been pleasantly surprised by the amount of people willing to offer up their own fragrance collections to photograph. And in a short period of time, Basenote Bitch has captured the hearts of many people longing for fun and a dose of nostalgia during an otherwise isolating and stressful time.
Here Elizabeth tells us about the perfumes she wore as a teen, her creative process and why we love nostalgic Instagram accounts so much.
How did this project start?
I had been incorporating [perfume] bottles into my personal work for other series and I knew I wanted to do some writing on certain fragrances that were important to me growing up. One of those being Lovespell by Victoria's Secret, I felt like I knew the sort of world I wanted to create around a fragrance like that and the kind of girl who would wear it. And it went from there. It started with three fragrances and turned into an obsession in quarantine.
How did you put these arrangements together and get a hold of the fragrances?
A lot of eBay scouring and research. I love looking at products and how their design has changed throughout time. It was important to me to show bottles that were available when I was buying them. The fragrance inspires the kind of person I think would wear it. And then I buy props to accompany the fragrance. For Cucumber Melon, I felt like it should be a more sensitive teenager into organic food versus a popular who is really into their pink Motorolla Razr. It comes from a lot of developing the personalities around these fragrances.
I love that. Can you talk to me a bit about these personalities and some of the most iconic scents?
A lot of people are craving nostalgic content as a comfort. Some of the ones that I've gotten the most positive responses tend to be things from the early aughts. So any body splashes or body sprays. One of the more popular ones I did was Country Apple. A lot of people have memories of that particular fragrance because it's something every girl sprayed on herself after gym class. That one is pretty personal because that's what I bought for myself — to smell like every other girl and cover up my budding puberty. For that one, I wanted to be super personal and [the post] is a photo dedicated to that time period. I wanted it to be like the fragrance that I wore to the Scholastic book fair and incorporate a book that I would have bought during that time, which was a Leonardo DiCaprio scrapbook.
I went to plenty of Scholastic book fairs. I think I started wearing Princess Vera Wang in middle school.
That was a really, really requested one.
I wore that and my high school boyfriend wore Versace Blue Jeans.
That's pretty classy.
I was obsessed with that scent. When I went to college I brought a bottle of his cologne and sprayed it on a shirt I had of his. I also remember the Juice Bar Body Sprays. I had the cotton candy version.
I get a lot of inspiration from the people that follow me. And I love to ask people, "What fragrance did you wear to your homecoming dance?" A lot of people are really passionate about the fragrances they wore growing up. Sometimes people actually have the bottles from whatever time period and they'll send them along to be shot, which is very helpful.
Talk to me a bit more about the captions and the photos that you include along with the sets.
I wanted [the captions] to be like a YouTube fragrance review breaking down who the scent would be for. I wanted the tone to be pretty funny and critical of certain fragrances, like Santal 33. In terms of the photos, if I'm mentioning anything specific like a film character or a TV show, I love to incorporate an image to get into the world or marketing of the fragrance.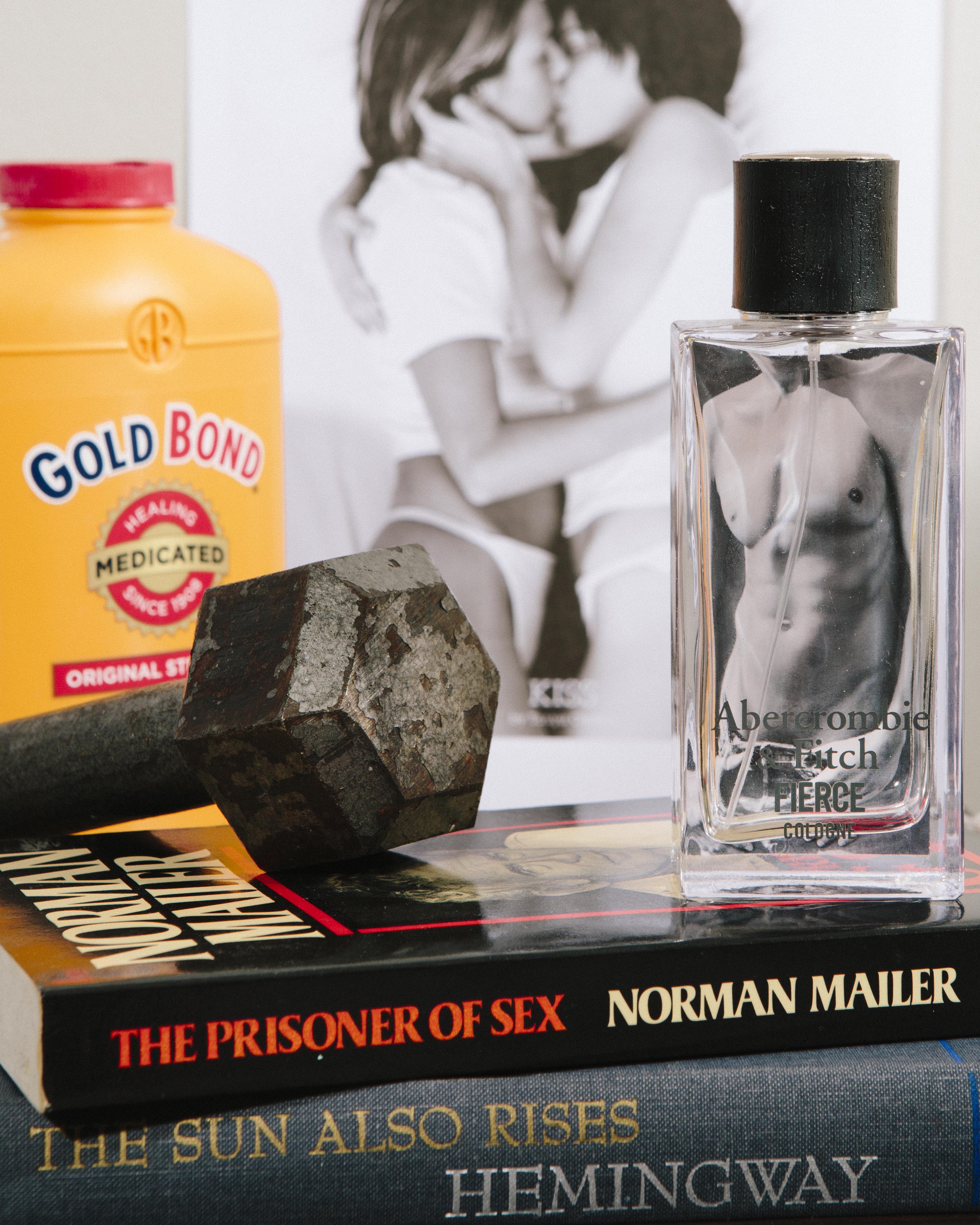 Smell is one of the most potent carriers of memories for us. What has it been like for you in terms of smelling all of these scents that represent adolescence, which is such an important time in our lives?
That's a big reason why I wanted to do a lot of these — to smell one of these [fragrances] for the first time in 15 years. It's wild to activate your memory in that way. And it's really inspirational for me because a lot of my work is centered around nostalgia and how we craft our identities through the products that we love and through pop culture in general. It felt like stories about fragrances were such a natural transition for me to do a new, personal project. It's like watching Nickelodeon.
I wouldn't remember certain things had I not taken a whiff of Avon Skin So Soft. Smelling that made me remember a particular summer with my grandmother. It's beautiful and strange when perfume can bring up good and bad. Ralph Lauren Cool brings up a lot of painful, awkward memories of high school. Victoria's Secret Lovespell reminded me of all the girls around me starting to date with their budding sexuality, and me being a loser, a Virgin who can't drive, you know?
Where do you see this project going?
It's funny, I keep making them and I should have a firmer sense of where I want it to go, but it's just been so fun. I haven't had a chance like this to stop and assess, but I think a book that incorporates people's stories about fragrances would be really fun.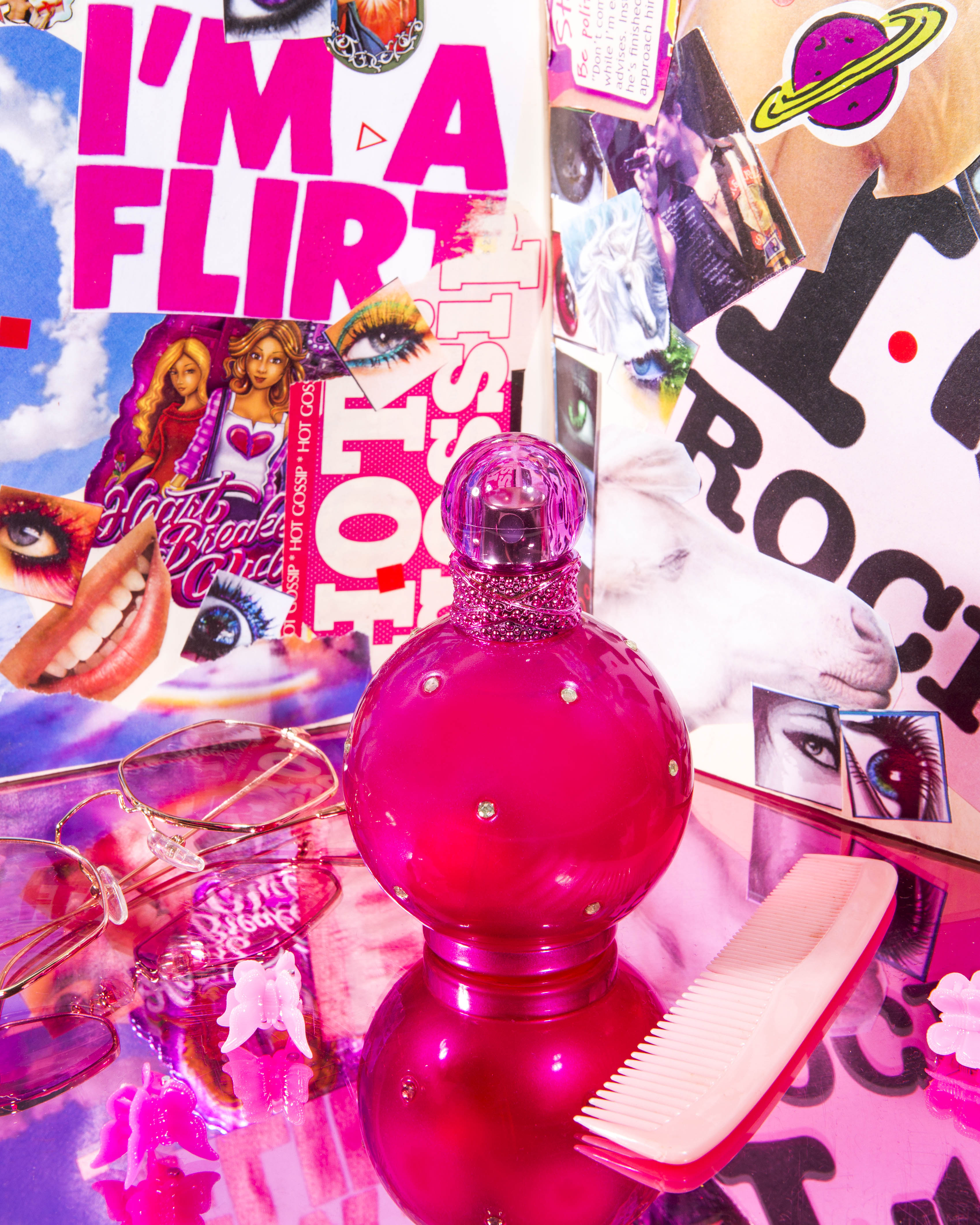 Let's talk about celebrity fragrances. I feel like now celebrity beauty brands are the new celebrity fragrance.
This was the year of celebrity beauty products. Celebrity fragrances are not as big of a thing as they were in the early 00s, when we were worshiping Britney Spears, Paris Hilton and J.Lo. Now celebrities are so much more accessible on social media and you don't have to aspire to buy something that will make you closer to them.
Did you look into fragrance history at all?
I've read so many books on perfume and alchemy, which has been really fascinating and very helpful in my own reviews. I just want people to have fun reading them, maybe revisit some of their own scent history and see what it brings up for them because it's been so fun for me.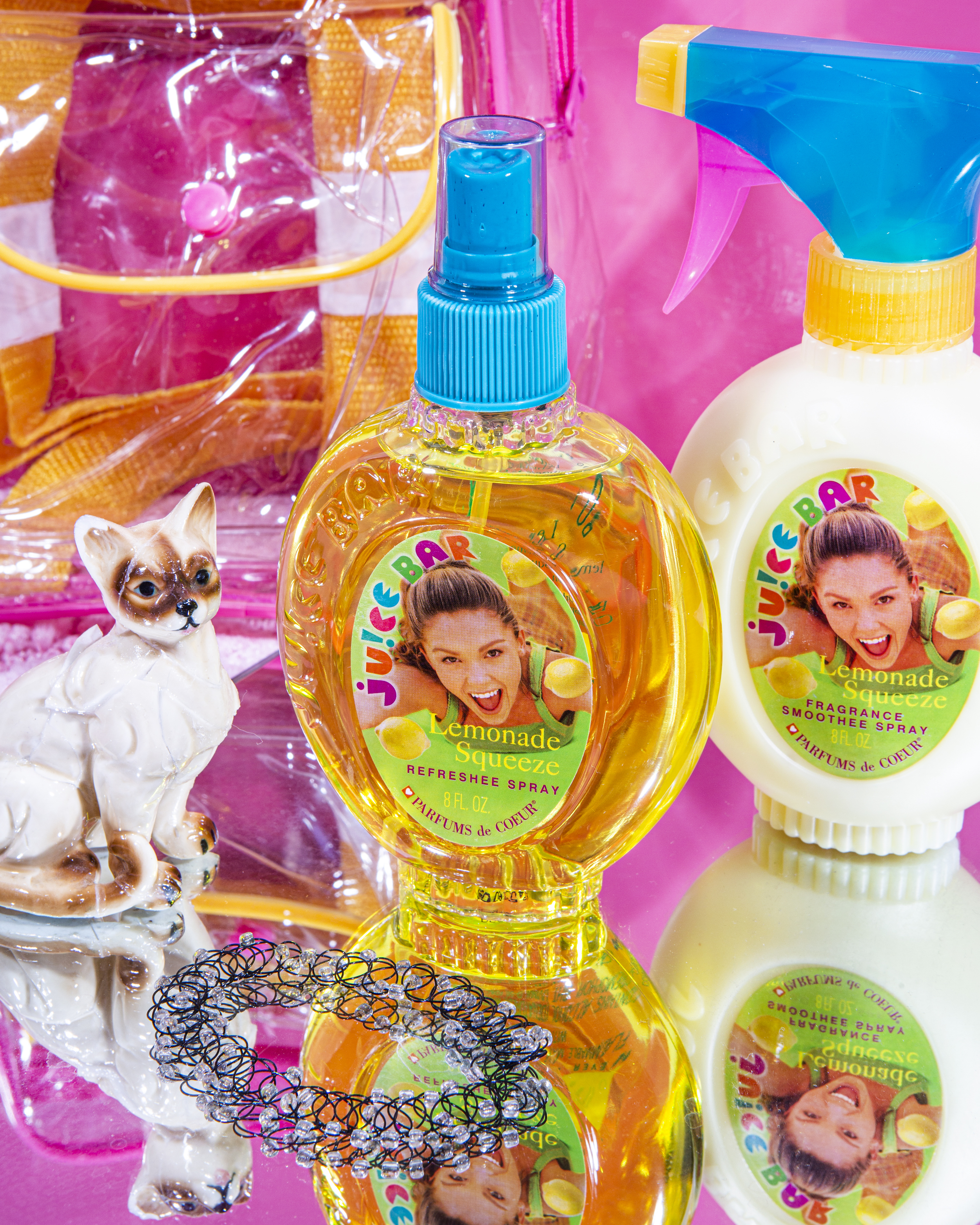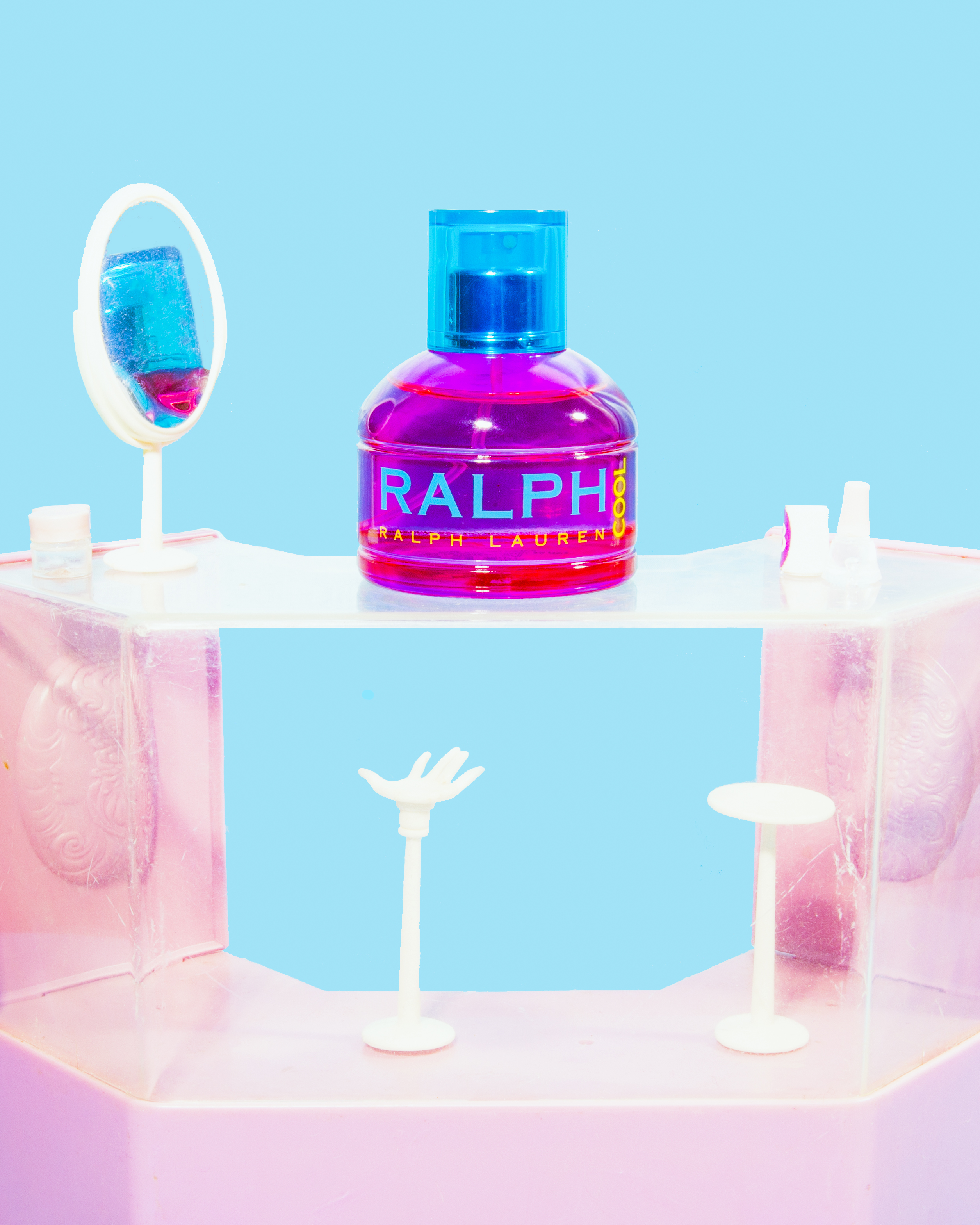 Tagged: