Billie Eilish shares her favourite songs of 2020
One album in particular was a clear stand-out for the 'Therefore I Am' singer.
|
08 December 2020, 11:57am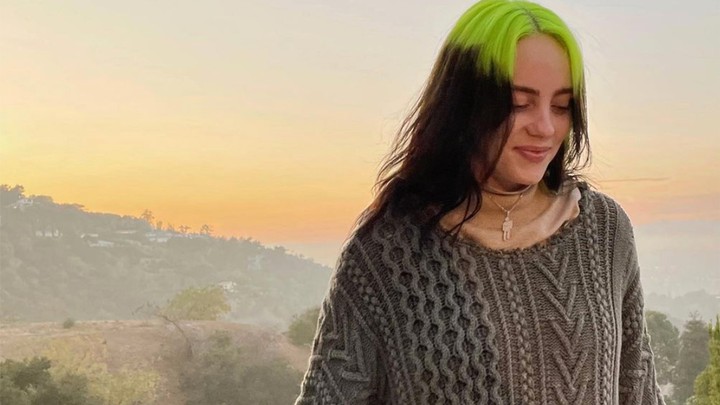 Image via Instagram
As an artist, you can gain the acclaim of music critics the world over, have your image splashed on countless magazine covers, and receive award after award — but no accolade can quite measure up to an inclusion in Billie Eilish's best-of-the-year playlist. Not really.
In a conversation with triple j this week, the Grammy-winning pop prodigy revealed a tidy list of nine songs she considers to be the year's best. The hallowed tracks include Drake's "Time Flies", Jorja Smith's "By Any Means", and Phoebe Bridgers' "Saviour Complex" — which, if you missed it, now comes with a banging music video featuring a wounded Paul Mescal. Taste!

But Billie's number one choice, "At The Door" by The Strokes, was her 2020 winner by a landslide. "I wish I could put this whole album as my first choice," said Billie, "it's been my favourite album in many years."

Also featured on the list were James Blake's "Are You Even Real?", Dominic Fike's "Chicken Tenders", "Drinks" by Cyn, "Kata" by Tekno and "To Let A Good Thing Die" by Bruno Major. But, for Billie, the iconic indie rock band's 2020 output was unmatched.
"There's something about The Strokes… I don't know what it is, man," she continued. "I love 'At The Door'. I love the melodies, I love the lyrics, I love everything about it." Now that's one heartfelt endorsement.
Tagged: