A blockbuster Bottega zine and Donatella the Podcaster: What's in fashion?
Your one-stop-shop for this week's fashion news to know.
Main
Thought that just because this week is only four days there'd be less fashion news? Absolutely not! In fact, there's even more sartorial updates for you than usual, with Bottega Veneta launching a delicious digital zine, Donatella Versace becoming a broadcaster and a host of collaborations and launches to see you through the extra-long weekend. Here's what's in fashion this week.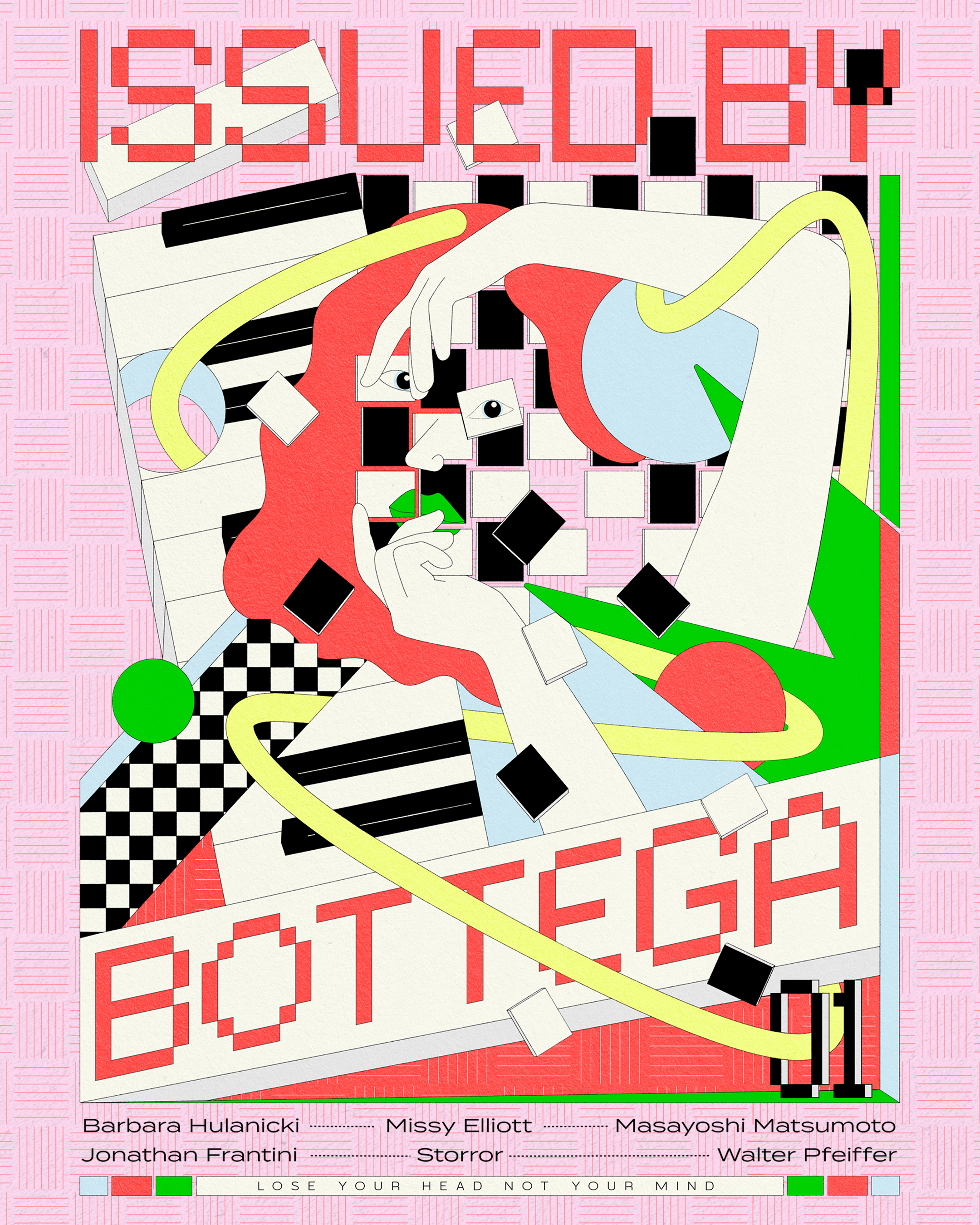 Bottega Veneta just launched the ultimate ASMR-friendly digital zine
At the start of this year, Bottega Veneta left us gobsmacked and ghosted when it French-exited social media. How will we show our affection for fine, woven leather goods, we cried to ourselves! Well, now the Italian house has staged a digital comeback, launching its very own zine, 'Issued by Bottega'. Not your average brand-produced publication, this is an endless feed of fascinating content, from balloon-sculptors crafting inflatable versions of Bottega's jewellery, wobbling jelly versions of the brand's 'Puddle' boots, Berlin-based roller skater Oumi Janta twirling on her skates in those silk-fringes, British parkour collective STORROR performing heart-racing rooftop stunts — and even a newly commissioned music video for Missy Elliott's 1999 hit 'Hot Boyz'. It's like an ASMR flipbook of deliciously fabulous content. Check it out here, and be prepared to fall down a rabbit hole. OA
Donatella Versace is a podcast host now
Who run the world? That's right, GIRLS! Need proof? Look no further than Donatella Versace. One of fashion's most accomplished matriarchs, she's a living embodiment of female empowerment and blonde ambition, using her power to uplift the women and non-binary folx in her community. The latest example of her doing just that is the 'Medusa Power Talks', a series of conversations with close friends of Donatella's centring around the experiences of women in power in 2021. "The archetype of a powerful person has changed forever. For me, to be powerful is above all, the freedom to express yourself as you are, without any fear," Donatella says in her signature husky drawl. "With my amazing panel of friends" -- including Precious Lee, Indya Moore, Irina Shayk and Chelsea Miller -- "Medusa Power Talks will discuss, examine and no doubt argue, about what it means for us all to be powerful in 2021." "WHERE AND WHEN??" you ask? The roundtables will be taking place on Versace's social media platforms, eventually culminating in a discussion on the label's newly launched Clubhouse. Che meraviglia! MS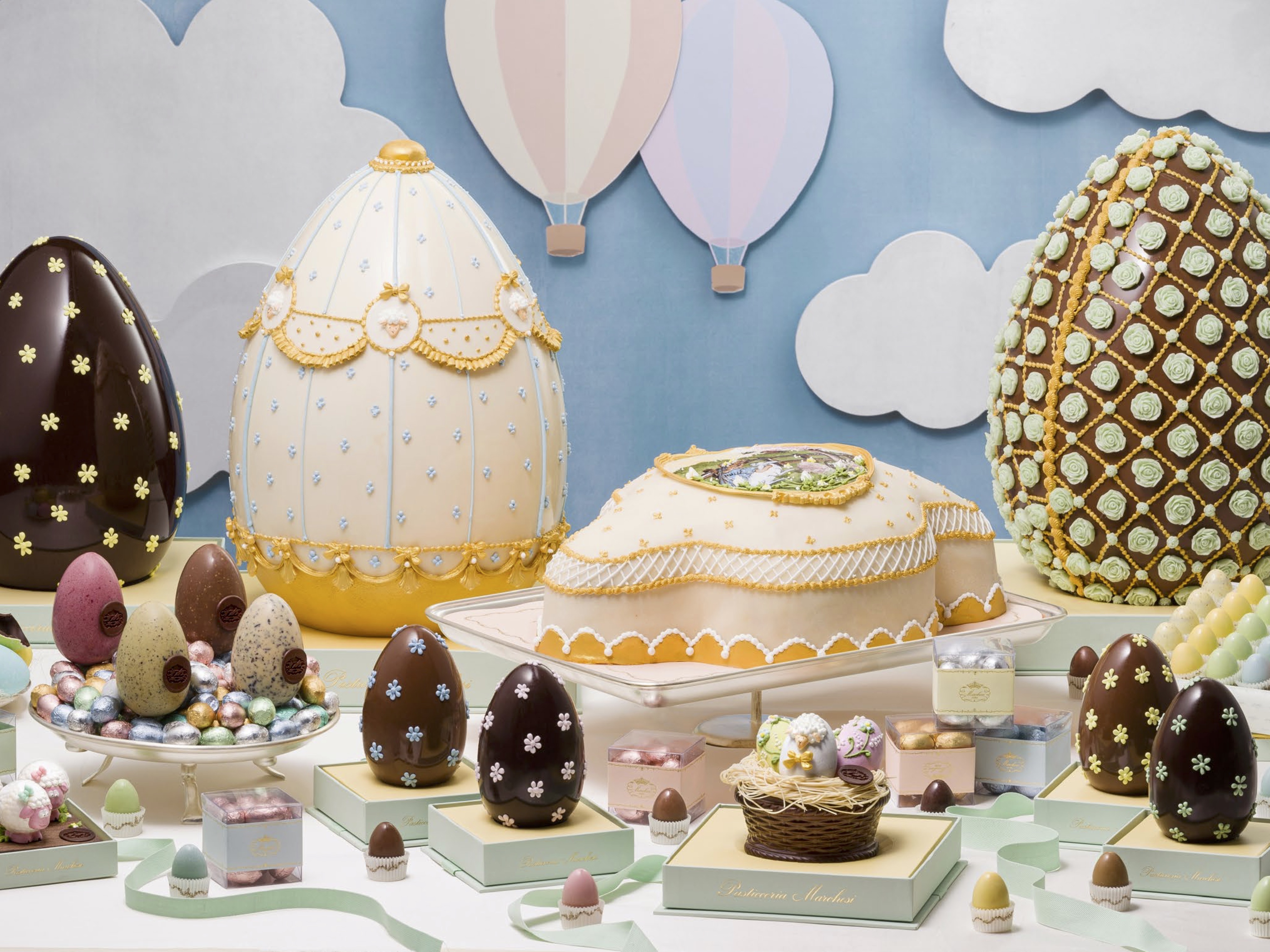 These aren't just any Easter Eggs — they're *Prada* Easter Eggs!
Not since the days of schoolyard Easter bonnet parades have we been so excited about a new Easter-themed collection. Ok, ok, this collection isn't technically fashion — it's food. And not just any food, but Miuccia-approved Easter Eggs that are just as steeped in craftsmanship as a beautiful brushed-leather Prada handbag. They come courtesy of Marchesi, the Milanese bakery owned by the Italian brand, which has launched a collection of the most beautiful Easter eggs we've ever seen. Undeniably works of art, the brilliant baroque collection of springtime treats has us just as excited as if they were wearable. But that's the best bit — they're edible instead! Fabergé could never! OA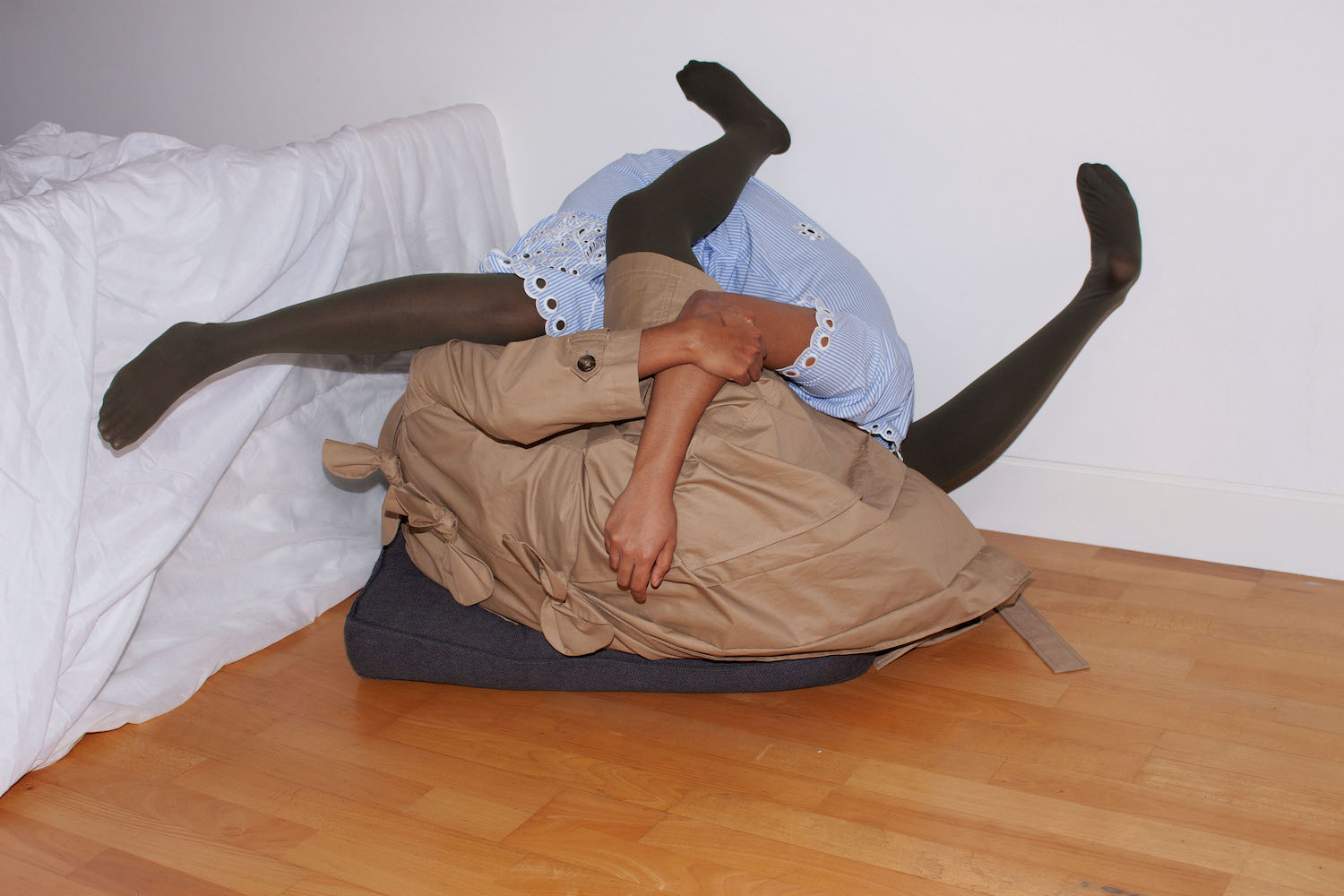 REDValentino gets some fresh, red blood to create its SS21 campaign
There's a reason why brands are so eager to collaborate with Central Saint Martins: it's the world's best fashion school, after all; an endless source of fresh ideas and new creative blood. The latest visiting lecturer is REDValentino, which partnered with students on the MA Fashion Image course, and challenged them to individually re-interpret their SS21 collection. The result is an eclectic vision of the Italian label's collection, seen through still images and short films, conveying a powerful message on what individual and inner perspective really is. Long live Saint Martins! You can discover the myriad interpretations from fashion's future image-makers here. OA
Comme des Converse — your favourite sneakers just got a kick of high-fashion
Back in January 2006, at the Comme des Garcons Homme Plus show in Paris, one of fashion's most enduring brand relationships was born when a model walked the runway in a pair of Converse Chuck Taylor All Stars. That led to the birth of a living legend of fashion collaboration footwear in 2009, the first Converse x Comme des Garcons PLAY sneakers, which saw the hi-top canvas sneakers decorated with the Comme diffusion line's cute cartoon heart. After twelve years of putting out more than twenty versions of the shoe, winning over fashion industry folk, diehard sneakerheads, and aspirational teenagers alike, the pair are releasing a brand new riff on one of Converse's most iconic silhouettes -- the lo-top Jack Purcell. Available in grey canvas, with red and black hearts peeking over the shoe's tooling, it's one of the most PLAY-ful (get it) iterations of the longstanding partnership we've seen yet. Head to the DSM e-shop to nab a pair, or if you can bear the wait, stop by the London store in just under two week's time! MS
On your marks, get set, Ferragamo!
It's hardly news by now, but fashion has gone gaga for gaming! It makes sense during these strange times -- after all, if we're going to while away our hours staring at our screens, we may as well have some fun while we're at it. The latest label to help make our screen-based leisure time a little chicer is Italian leather maven Salvatore Ferragamo. To offer fresh insight into the universe around their Hitchcock-inspired SS21 collection, the film for which was directed by Luca Guadagnino, they've cooked up 'Enigma', an online detective game! Invited to solve four enigmas, players become armchair detectives as they pass through a series of games and Milan locations where Luca shot the film. Fancy yourself as a bit of a Sherlock Holmes? Prove it here! MS
Hershesons is giving the NHS the coif of a lifetime
Yes, we know, you really need a haircut. So do we. And while we'd all like to while away a few hours on one of those plush swivelling chairs and flick through the pages of i-D's new issue while our split ends and lockdown locks are pruned and preened, Hershesons is prioritising some very noble candidates for the first post-lockdown cuts. The salon beloved by supermodels is offering free haircuts and blow dries to NHS nurses as part of their #Hair4Heroes campaign. On 12 April, when salons are officially able to re-open, nurses will be able call and book in for a VIP treatment. "We all know how tirelessly nurses worked during the pandemic to take care of us. Now we want to take care of them in the best way we know how – by giving them great hair and making them feel good," says CEO Luke Hersheson. If that's you or even if you would like to surprise a heroic friend, you can book here. OA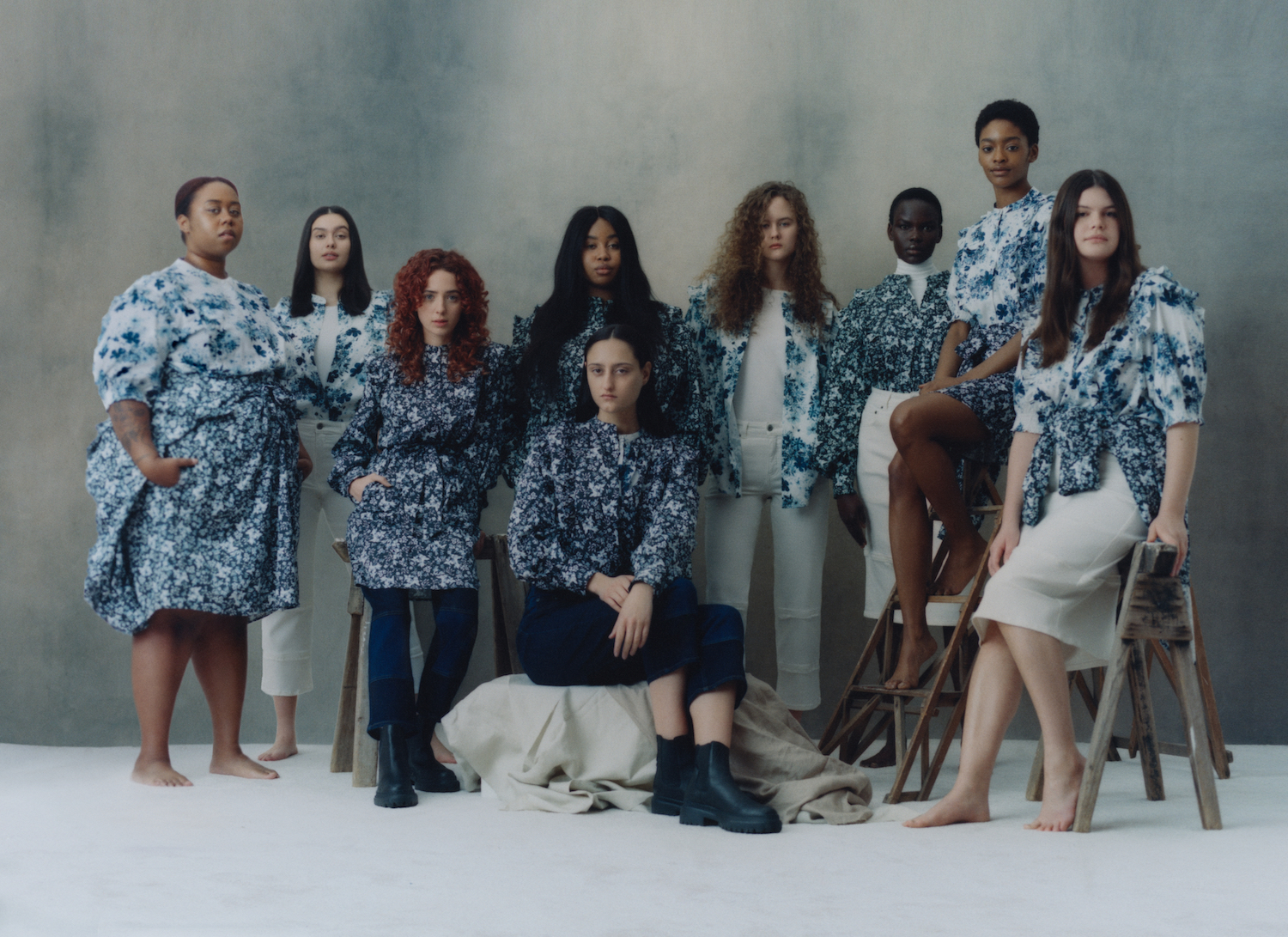 Style at any size: everyone can wear Erdem's new collaboration
One small step for Erdem, one big step for womankind! This week, the London-based designer (and arguably the king of florals for spring) launched a new denim collection in collaboration with Universal Standard, the American brand founded in 2015 by Polina Veksler and Alexandra Waldman, which is dedicated to making fashion more inclusive with the world's broadest range of sizes for every body type.. The idea is that everyone, no matter what size, can shop Erdem's whimsical designs — which now come from UK sizes 6 to 22. "Fashion for everyone means designing consciously beyond the boundaries of shape or trend," says the designer, who introduced a taste of the collaboration in his AW21 collection. The pricing is much more inclusive, too, and it's available to shop now here. OA
Rombaut and Melissa have partnered to create guilt-free footwear
Fashion's environmental credentials are, as we all know, hardly the greatest. A wardrobe niche that's often neglected when we discuss the negative impact of fashion production on the planet, though, is footwear. Often proving difficult to repair or recycle, modern footwear production poses a series of ecological nightmares. Hoping to solve some of them are Melissa, the Brazilian footwear brand best-known for its jelly shoes, and Parisian vegan footwear label Rombaut. They've come together to create new spins on Melissa's iconic Possession sandal and a 'melting' version of Rombaut's signature Boccaccio sneaker, which, for the first time, will be made from 50% recycled PVC from factory waste and 30% bio-based renewable carbon content. What's more, on Rombaut's website and at their Paris flagship store, you can also cop one of 100 limited edition sneakers made with 100% consumer waste. Guilt-free footwear flex? Yes please! MS