Tim Burton is working on a Wednesday Addams TV show
This is the spooky shit we need to get us through October.
|
23 October 2020, 12:08pm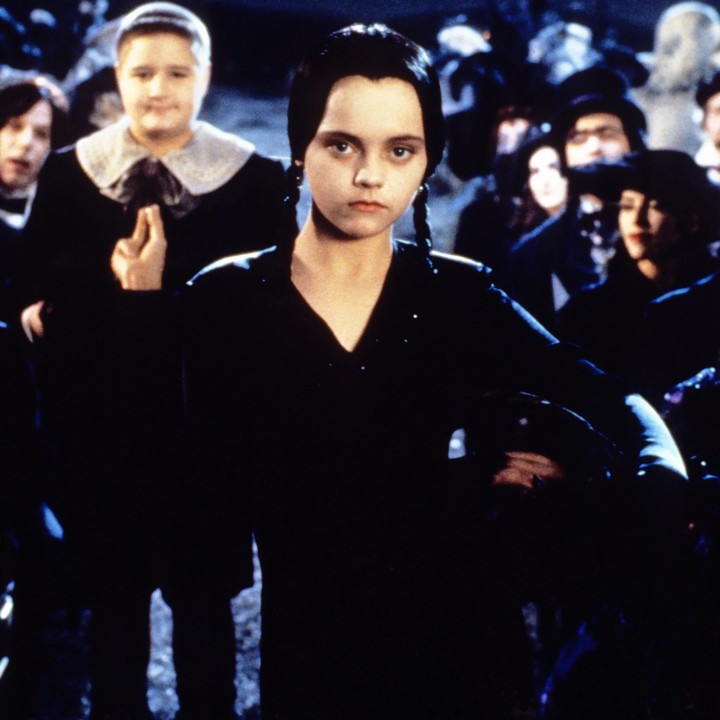 Image via Paramount Pictures
Tim Burton, the king of Hot Topic merchandise and the director of light gothic fares like Beetlejuice and Edward Scissorhands, is about to sink his teeth into a new horror project, and it's one that feels like a match made in heaven (or hell, rather): it's a television series telling the story of The Addams Family.
The two cultural entities are set to come together in what would be Tim Burton's first-ever live-action television show, marking another Addams Family spin-off following a series of successful iterations over the past 88 years. Based on the original 1938 comic book -- which has since been made into two TV series, the iconic 90s movies, and an animated big-screen adventure in the 2010s -- this will be the first time since the 1960s that we'll get a short-form, real person version of everybody's favourite fucked up family.
What's more, there are swirling rumours that Tim is planning on telling their story from the perspective of the proudly bleak daughter, Wednesday Addams, and what the modern world would look through her eyes.
Tim is on board as the show's executive producer, and may be signing on to direct the whole series too, while Alfred Gough and Miles Millar — the creative force behind much of the superhero TV series Smallville — will be on writing duties. Right now, it seems like there's a bidding battle unfolding as to who might pick up the new venture, which is bound to be one of the most talked-about shows of whatever year it starts shooting. Deadline are reporting that Netflix may be the most likely ones to secure the series.
But what's more interesting is who Tim Burton might choose to cast to make up his own Addams Family. Who, besides the iconique Anjelica Huston, could play Morticia? And what young star will be slipping into the shoes of Wednesday Addams, powdering their face a ghostly white and donning pigtails like Christina Ricci?