Six wholesome things i-D loved this week
From the pen pal renaissance to dead nice knitwear! (っ^_^)っ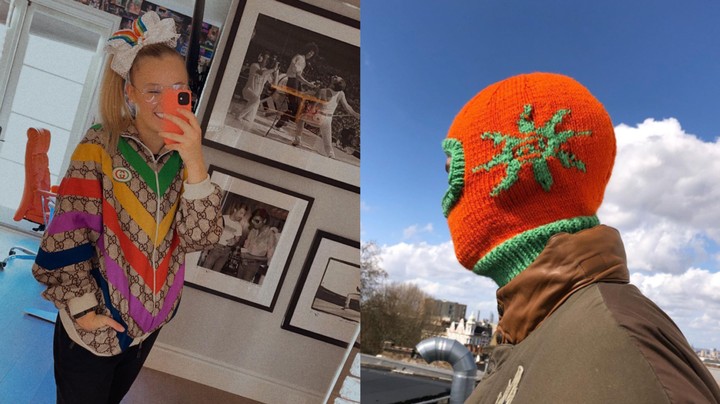 Left image: @jojosiwa. Right image: @sazquatch_
Well done! It's the end of another week and you're still here, wandering about the house and taking aimless walks round the local park, flirting with another burnout. Don't worry, that's all pretty normal right now. Lots of people have been shouting about stocks this week (this explainer tries to break it down but we still feel dumb) and the launch of a cursed news channel that looks like it'll finally put all of our least favourite right-wing commentators in a sinking ship!
What you need right now is a tonic for your soul, and thankfully, we've been writing about some pretty wholesome things this week. From the revival of pen pals to the independent designers making cosy knitwear, here are just some of the things that will help ease you into the weekend.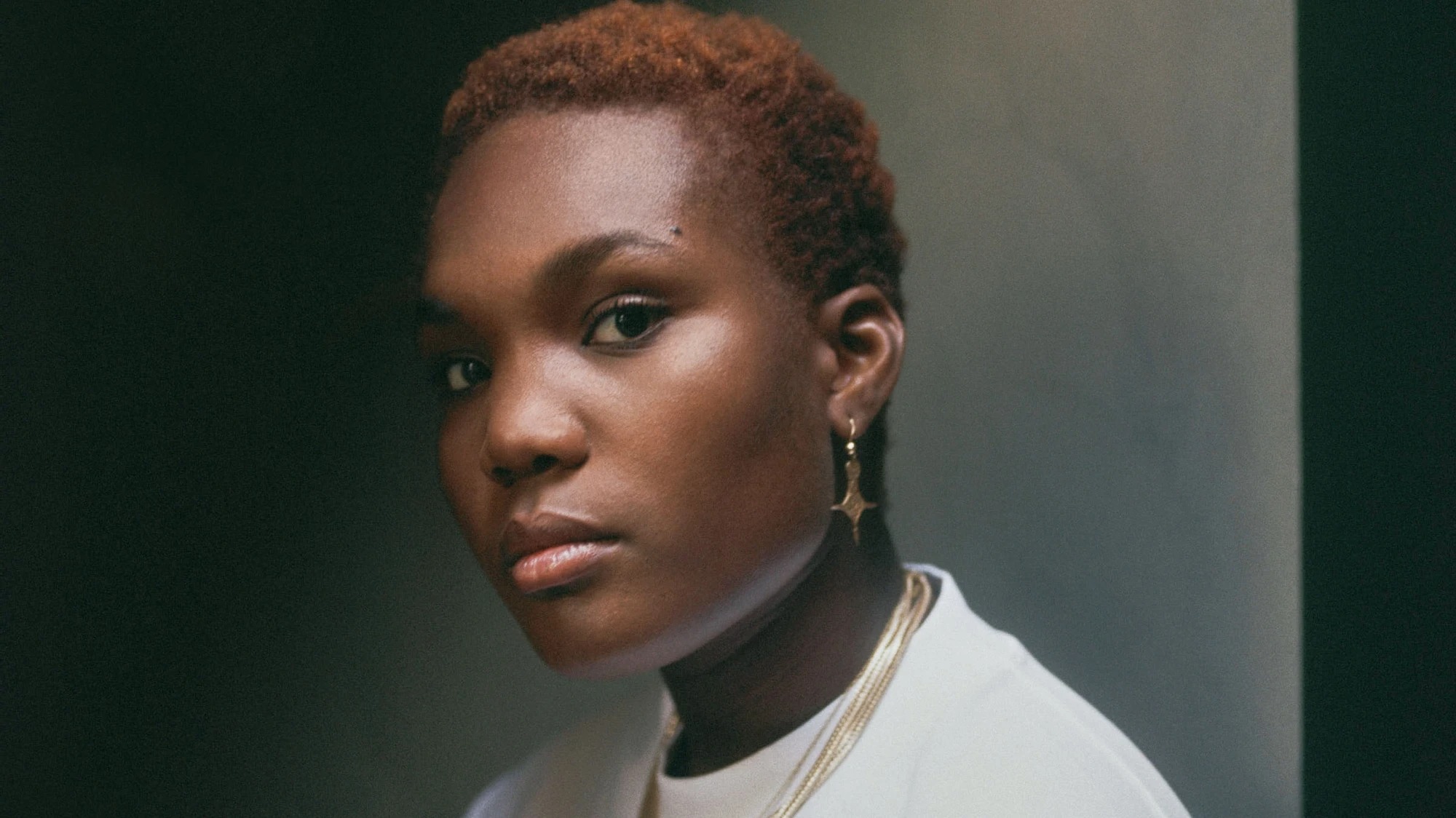 Arlo Parks' new album is here!
How blessed we are to have such excellent musicians making music in Britain today. Arlo Parks, the 20-year-old poet-slash-artist from London, is one such talent, and her debut album Collapsed in Sunbeams has finally arrived. A couple of weeks ago, i-D's Jenna Mahale jumped on a call with her to discuss the value of vulnerability and fluidity in a world where feelings are rarely fully felt. "I want to maintain those two things throughout my career -- creating quite a broad umbrella of what the Arlo Parks sound actually is, but always making very personal and sensitive music," she says. Stick on her new album and read the conversation Jenna and Arlo had here.
JoJo Siwa, newly crowned queer icon, and the importance of visibility
Last weekend, news broke of JoJo Siwa coming out as queer, first on TikTok, then Twitter, then Instagram. In what might have been the most earth-shaking moment in kid's entertainment since Olivia Rodrigo dropped "driver's license", her statement and subsequent burning of pissed off parents signalled a new age queering of America's pop cultural ecosystem. Gone are the days of waiting for Nickelodeon emancipation to make risky decisions: the most watched kid in the country just told a generation of closeted queer children that their feelings are valid. Read Douglas Greenwood's op-ed here.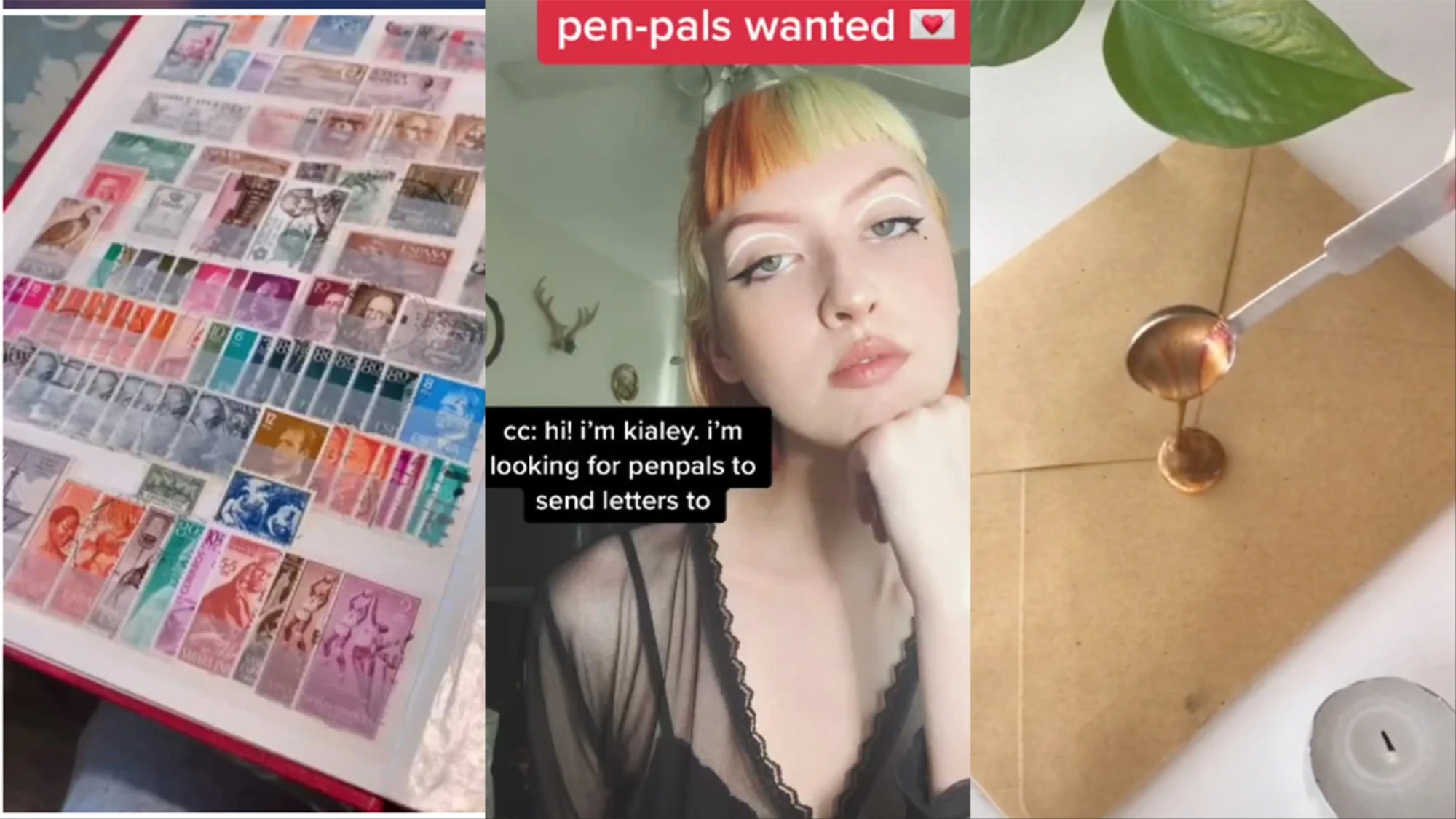 Pen pals are a thing again!
Few of us remember a time when the internet wasn't our main form of communication. If it wasn't Bebo DMs, it was MSN, changing your name to include an attention seeking song lyric so your future bae would pop up with a quick "U ok? Xx". But before that, people used to write letters to each other! And now, much in the same way vinyls and paperback books are having their resurgence due to digital fatigue, we're finding pen pals and taking up stamp collecting as a means of staying more grounded in lockdown. It's the only way you'll be able to shift that constant yearning for an instant text back. Read Katie Goh's insights here.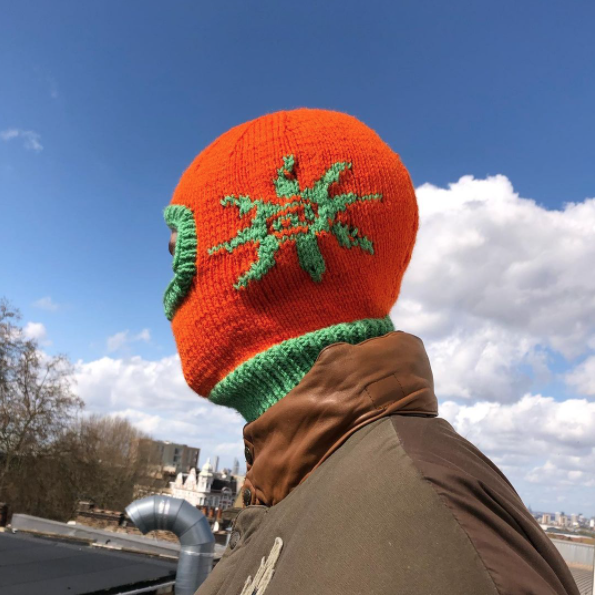 For these artists, crafting knitwear is akin to therapy
While you spend 45 minutes trying to get black thread through the eye of a needle, in a desperate attempt to fix the crotch tear you got in your trousers doing Megan Thee Stallion's "Body" choreo, some artists have managed to make mini careers out of knitting incredible creations from scratch. From pastel pink pony crop tops to multicoloured balaclavas, the antithesis to fast fashion is rolling out across Instagram and Pinterest, changing the way your future wardrobe will look. Fancy getting in on the action? Check out the five talents we love in Frankie Dunn's feature here.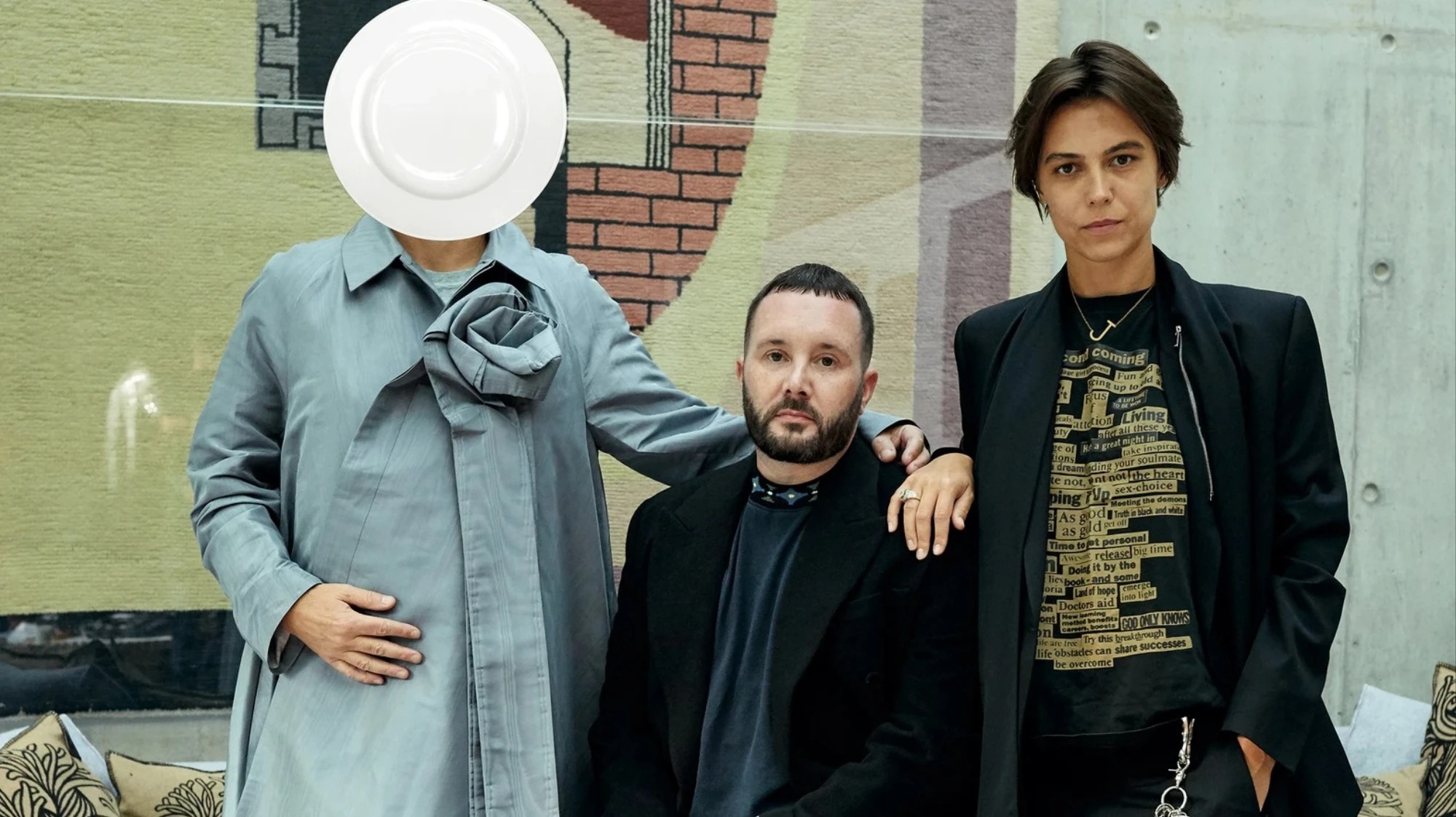 London's humble fashion king ascends to new greatness
It's always nice to be able to step back and watch the trajectory of a great artist succeed. Kim Jones' career, one that's taken him from the studios of Central Saint Martins to the hallowed halls of Louis Vuitton and, most recently, Dior, is an exercise in the art of dedication. His hard work and fine eye carried him to new heights. His next step? Becoming the couturier king of Fendi, now filling the shoes of one Karl Lagerfeld, straddling several legacy fashion houses at once. In this in-depth oral history, compiled by i-D's Osman Ahmed and Mahoro Seward, some of Kim's closest friends -- Kate Moss, Charlie Porter, Alasdair McLellan, Lily Allen, Stephen Jones and our own Alastair McKimm -- chart his brilliant rise to fashion stardom. Read it in full here.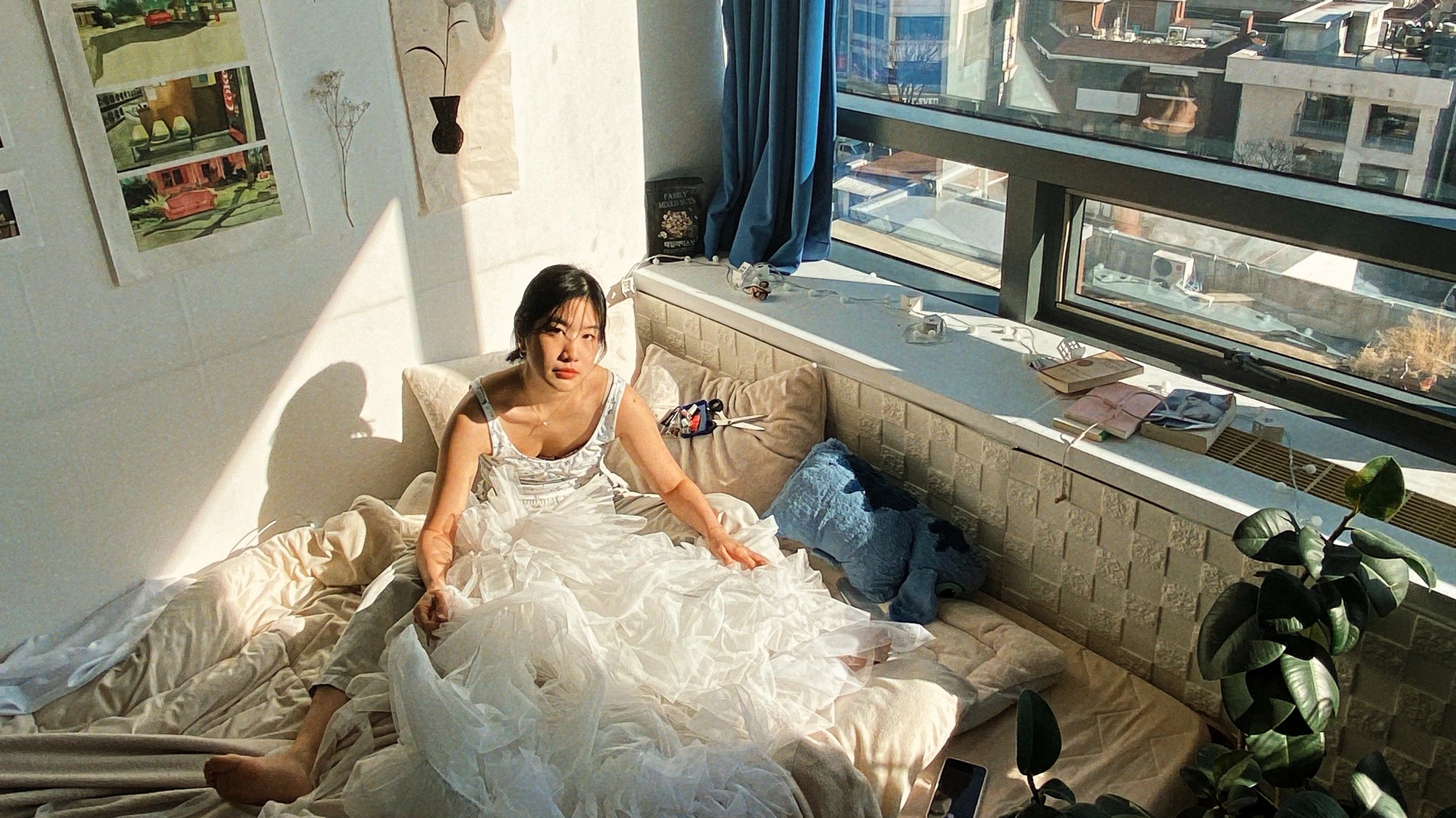 For some art students, remote learning is good, actually
The news continues to tell us about the justified adverse effects of remote learning on kids in education. Learning through a screen, without the automatic response from a teacher to help, means some feel their education is stifling. But for a generation of art school students — who also feel shortchanged, considering they're paying thousands for facilities that are no longer available to them due to lockdown — there's a silver lining in the opportunity to make art in their own space. A slowed down world leads to contemplation, which we all know can drive us mad. But it can also help creativity. In her piece, which you can read here, Tiffany Ng found out more.