Watch a preview for Studio Ghibli's controversial new CGI movie
Who's excited for 'Earwig and the Witch'?
|
29 January 2021, 11:18am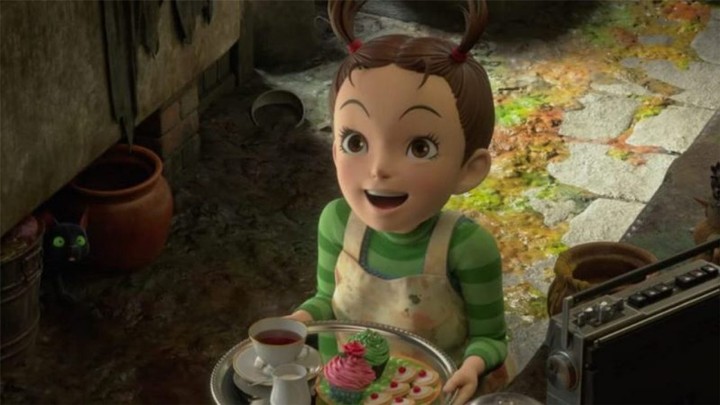 Ever since Studio Ghibli announced the upcoming CGI movie Earwig and the Witch, a major departure from the production company's usual animation style, people have had o p i n i o n s. But this is Studio Ghibli after all, and so regardless of those opinions on aesthetics, everyone is nonetheless very excited for the new release, i-D included.
To quench our thirst for the movie, which was originally entitled Aya and the Witch, Ghibli have dropped not just a trailer, but a whole preview for the feature. In fact, they've released the entire opening scene, which shows protagonist Earwig dropped off at a children's home in style (on a motorcycle) by her mother, who is voiced by Kacey Musgraves with a decidedly questionable English accent. Little baby Earwig is left only with a cassette tape, which instructs her never to leave the home. Mysterious! Tell us more!
Well, here's some more. Set in 1990s England and based on Dianna Wynne Jones's children's book of the same name, the story follows Earwig as she (spoiler alert) defies her mother and does leave the children's home. Without knowing she's a witch, 10-year-old Earwig is taken from the orphanage by a "strange duo", and ends up living with the evil witch Bella Yaga. Ugh, don't you hate it when that happens?
More? Okay. Earwig and the Witch is directed by Goro Miyazaki, son of Hayao Miyazaki, and is expected to drop in selected -- presumably, non-lockdown located -- cinemas on 3 February. For those of us still trapped inside forever, the movie will also be released two days later (5 February) on HBO Max. Until then, check out the first scene here.
Tagged: