An Ella Emhoff x Batsheva knitwear collaboration is on the way
NY Designer Batsheva Hay admits to "fangirling" over the 21-year-old model, designer and step-daughter of Kamala Harris.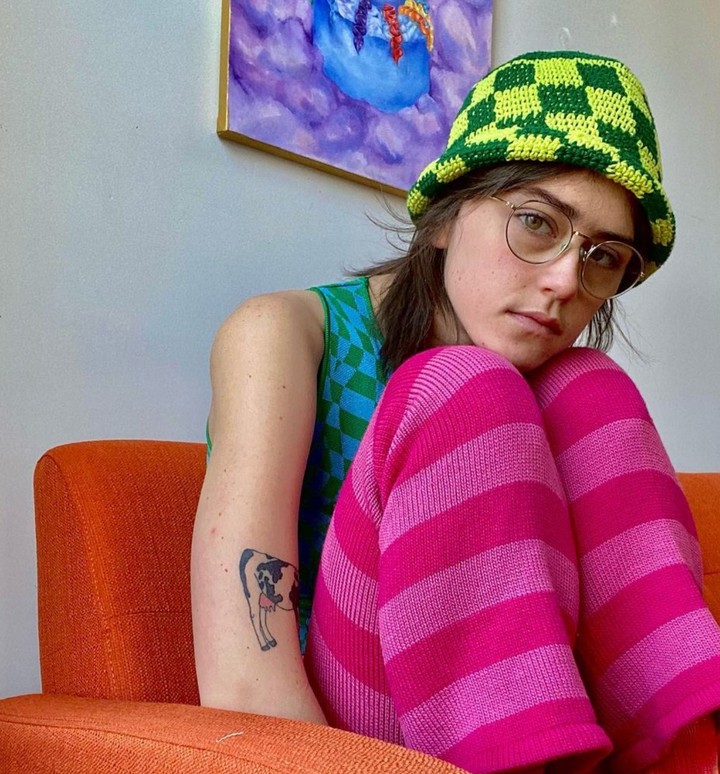 Image via @ellaemhoff
Mere weeks after making her runway debut at Proenza Schouler, Ella Emhoff has announced a fashion collaboration with New York designer Batsheva Hay. In an episode of Vogue's Good Morning Vogue series, the 21-year-old Parsons student -- whose recent limited knitwear collection drop with Mall sold out in minutes -- revealed the news of the in-progress creative partnership.

The pair first connected when Batsheva dressed Ella for the presidential inauguration earlier this year, putting together a custom look for and with Vice President Kamala Harris' stepdaughter. In the video, Batsheva admits to "fangirling" over Ella's work, even though, she says, her own designs are more in the vein of "traditional femininity". "I think you're also doing something playful with femininity too, in colours and shapes," she notes of Ella's work.
"That's what is so important about designing, especially to me. Being able to create things that you like without the outside influence of what you think the fashion industry wants, which is why I'm so excited that we're collaborating," says Ella. "So am I!" Batsheva exclaims, "I'm totally, totally excited." Aw.

Of course, for the time being, details are sparse. Though from what we've surmised, you can expect a fusion of the two designers' aesthetics: a fun, feminine knitwear collection, full of one-off pieces made with unique deadstock material. "I think we should do some kind of 'granny square' something," muses Batsheva, holding up a pink-and-red crochet pattern. We think so too, Batsheva! Bring on the granny square!

Follow i-D on Instagram and TikTok for more news.
Tagged: