Ariana Grande's new album is all about being horny on main
Ariana has been gettin' some and with "Positions" she wants the world to know it.
|
30 October 2020, 10:23am
Photography Dave Meyers
For the last three years, every moment of Ariana Grande's career has been overshadowed by the traumatic events that the singer has experienced. The exact details of these don't need rehashing here: safe to say they were the sort of life-altering tragedies that most people will, hopefully, never encounter.
The two albums that she released during this period, 2018's Sweetener and 2019's thank u, next, were shrouded by the painful shadows these events cast. That's not to say that they weren't often bright with sunlight: Sweetener was almost defiant in its refusal to succumb to the encroaching darkness, songs like "R.E.M", "God is a woman" and "successful" generous with the joie de vivre that emanated from the audaciously sanguine lead single "no tears left to cry". Follow up thank u, next, wasn't so blinded by optimism, instead opting to lay out the spikey realities of emotional and mental healing with a candour rarely proffered by the world's biggest popstars; resilience and recovery delivered with tear-streaked cheeks.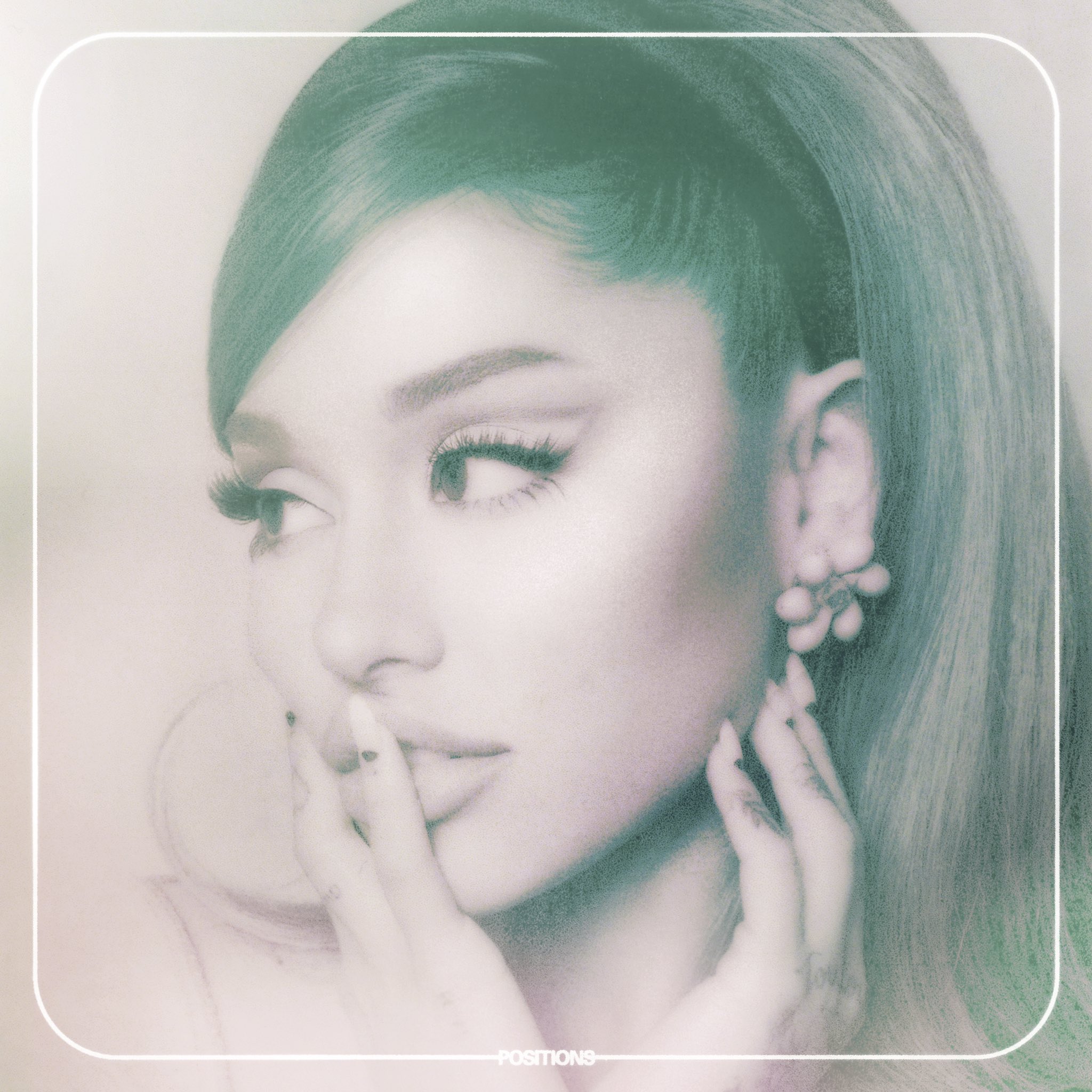 Such trauma leaves an artist in a difficult position, especially when they share the actualities of them with the world through their music as Ariana did. Those events, naturally, become woven into your story. What does closure look like when references to them are made anytime your name is mentioned? How do you progress artistically when the spectres of the past refuse to relinquish their grip? As a global superstar, can you ever escape your context? These are the questions that surround Ariana Grande's sixth album positions. Announced just weeks ago via a tweet, it's resolute in its desire to escape the weight of that narrative and the pity that comes with it.
No more apparent is this than on the album's opening song "shut up". Over plucked strings and with angelic harmonies, Ariana rejects the role of victim that media narratives have placed on her. "All them demons helped me see shit different," she sings in the first verse, "so don't be sad for me… maybe you should shut up."
While being direct seems like the best approach, Ariana backs up her mission with a record that is tenaciously tied to its subject matter — like a lost cock destroyer, Ariana has one thing on her mind: sex. So much sex. The subsequent 13 tracks are some of the horniest songs that Ariana has ever released.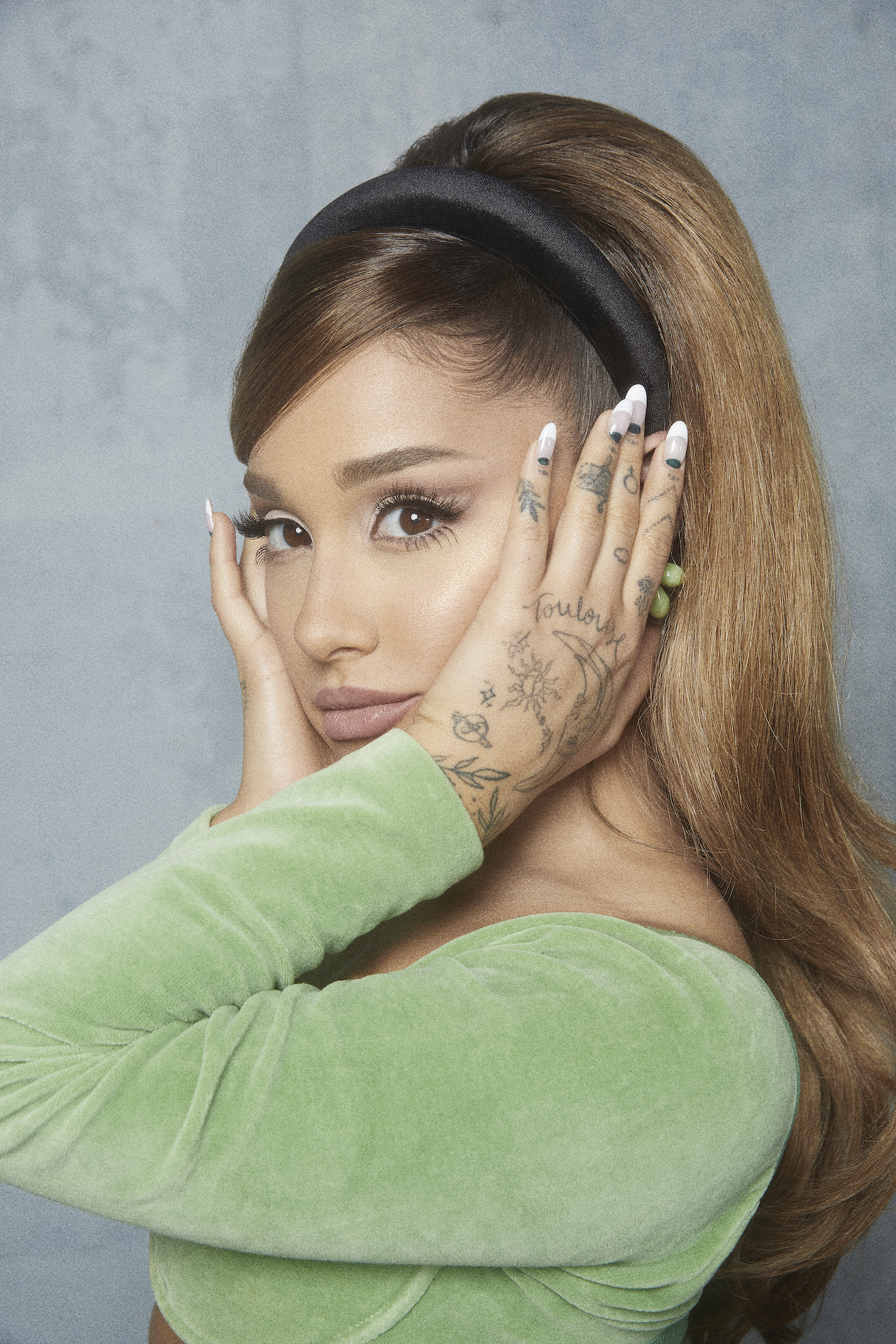 The second track kicks off what ultimately amounts to a 45-minute smut fest: "Baby, you might need a seatbelt when I'm riding," she boasts on the middle-eight, "I'mma leave it open like a door, come inside it even though I'm wifey you can hit it like a side chick, don't need no side dick, no." The chorus is equally as filthy, as Ariana begs her lover to "fuck me 'til the daylight." Even the song's title, "34 + 35", is a reference to fornicating: add those numbers together and you get 69.
On "my hair", Ariana turns her iconic ponytail into something kinky as she tells her lover to "run your hands through my hair" over jazz chords and smoky beats, before a trumpet intensifies the sultry mood. She amps it up further on "nasty", a slow jam reminiscent of Ciara or Kelly Rowland at their most sensual that's blunt about its intentions: "I just wanna make time for you, swear it's just right for you, like this pussy designed for you… don't want wait on it tonight I wanna get nasty."
There is some subtlety in this sexual endeavour, though. The title track, "positions", is a breezy erotically charged love song that, over staccato strings and trap beats, sees Ariana take a surprisingly subservient role to her lover. Album standout "motive", which features Doja Cat, feels like a game of foreplay, teasing and playful, and is surprisingly coy considering it follows a song about oral sex. Despite its title, "love language" is also unassuming: a shuffling disco beat paired with a warm string section is reminiscent of Pharrell at the height of his powers, with Ariana giving a restrained and breathy vocal performance as she sings, "Treat it just like Givenchy, it's expensive to taste. Ain't no need to remind ya, it's AG in your face."
All this sex talk doesn't exist in a vacuum and, thankfully, Ariana isn't wrestling with nymphomania. Instead, at its core positions is a schmaltzy album about the benefits of being boo'd up. Nestled among all the love making are the sort of post-coital sweet nothings that two lovers whisper to one another once the passion has mellowed. On "safety net", which features Ty Dolla $ign, Ariana is exposed as she debates whether or not to open herself up to her lover after past heartbreak over woozy 50 Shades-esque synths.
With "six thirty", a quirky dissonant track that sounds like it could soundtrack a Nintendo video game (something that's becoming a regular feature on Ariana's albums), she questions whether her partner is ready for commitment: "I just wonder baby if you're gonna stay? Even if one day I lose it and go crazy? I know this shit kinda heavy, I just wanna tell you directly so boy let me know if you're ready." This reaches its apex on the album's closing track, "pov". Complete with the sound of waves, strings and, bizarrely, something that sounds like a ventilator, Ariana fully submerges herself in her partner. "I wanna love me the way that you love me," she sings on the chorus. "For all of my pretty and all of my ugly too, I'd love to see me from your point of view."
All this romantic romping might be too much for some, especially given that we're however many months into a pandemic that, for many of us, has put a pause on any amorous or intimate activities. Being horny on main is certainly endorsed, but the single-minded nature of positions feels oddly incongruous with the climate we're currently living in. Not that it's Ariana's duty to release a state-of-the-world polemic or provide escapism for the masses — after everything she's been through, she more than deserves to be loved up and celebrate getting dicked down. It's more that positions feels like its yearning for the same dynamic flourishes and eclecticism that thank u, next and Dangerous Woman possess. It's all so understated and intent on seduction that Ariana's artistic versatility is under-utilised on what feels like a few too many slow jams.
Where positions does succeed is in resetting Ariana's narrative. There are small acknowledgements to past trauma, but these are now just pieces of a bigger puzzle that she's solving, and as the album demonstrates, she's not doing it alone. It might not be enough to ever truly eradicate the horrors of the past, although that may not be her intent: as made apparent by album opener "shut up", Ariana is just tired of the pity. What does feel deliberate is that with this new album she's giving people something new to talk about, and this time it's sexy and salacious. Like the song says, she's switching the positions for you.
Tagged: