Boramy Viguier's Resurrection
Boramy Viguier AW21 is medieval fashion fantasy at its most pure
Knights, villains and courtly drama: the Parisian designer presents 'Resurrection', the follow up to his mind-warping Guccifest film.
Boramy Viguier's Resurrection
Though it may have felt like it, the year of which we shall no longer speak was not the worst in human history. That unfortunate accolade goes to 536 AD, when a volcanic eruption caused Europe, the Middle East and Asia to be plunged into round-the-clock darkness for 18 months, during which summer highs reached two degrees celsius, crops naturally failed, and millions starved to death. The reason for designer Boramy Viguier sharing this morose tidbit of trivia over Zoom ahead of his AW21 presentation today was to make a precise point.
"Recently, I've heard a lot of people saying that this is the end, that the world has gone to shit. But when was the last time the world wasn't shit?" he ponders. However, a woe-begone pessimist Boramy is not -- he just sees the world's drab state of affairs as an opportunity for us to reinvent ourselves anew.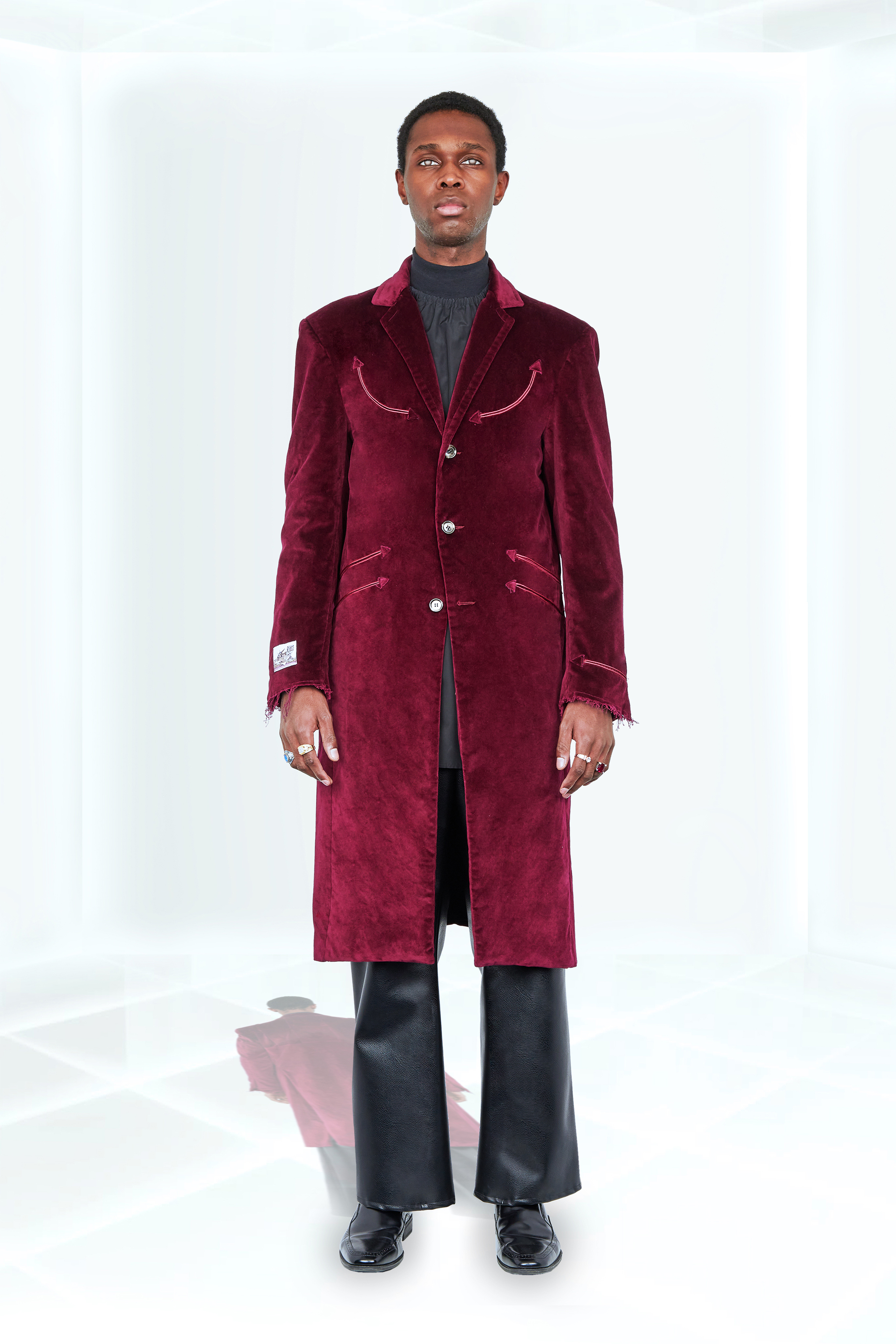 That's just what lies at the heart of 'Resurrection', the emerging Parisian menswear designer's feudal-era themed collection and fashion film. On hearing that title, you've probably set yourself up to process a plethora of heavy religious references, perhaps expecting to decode a chic spin on the Grail myth. Boramy's intentions with the title, and with the collection itself, aren't quite as sober or transcendental as they may at first seem. "Honestly, I just came up with the title about five months ago. I just said, 'I'm gonna do a movie and it's gonna be called 'Resurrection'," he says. "It's obviously a very heavy, religious concept, but when you apply it to a more general vision, it still has a lot of resonance as a concept; knowing that you can resurrect and reinvent yourself reborn, or re-emerge from a situation."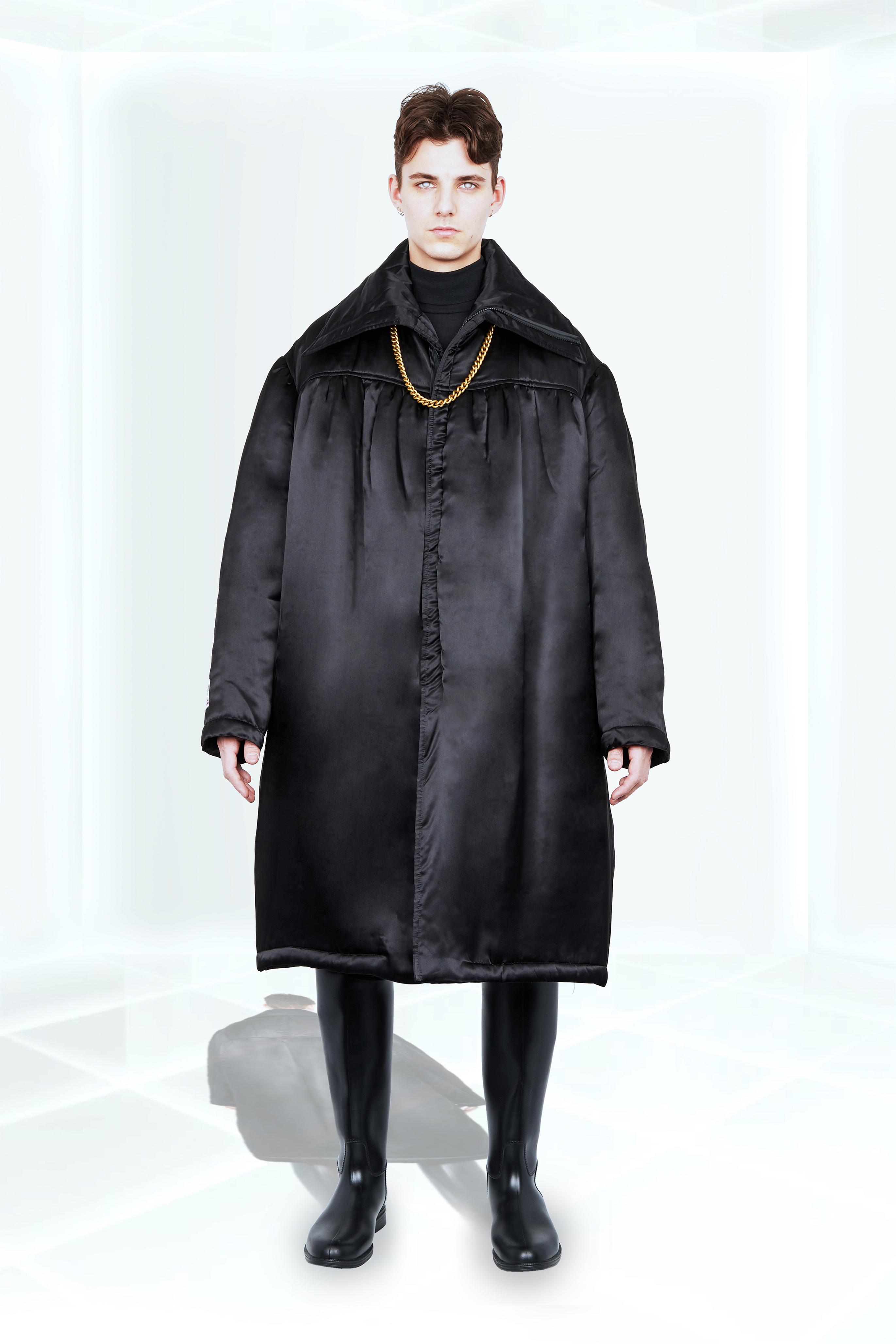 Picking up from where he left off with the medieval acid trip of a film he created for GucciFest, 'Resurrection' sees a plucky young heroine infiltrate an abbey, battling through foes to reach a creepy necromantic ceremony at its heart. It's somewhere between a trailer for Death Stranding and an outtake from The Lord of the Rings. From the off, it's clear that Boramy deals in one thing: balls-to-the-wall, big-screen-calibre fantasy. This season, that had a lot to do with the process of creating a collection for a movie -- which is much like creating a collection for the runway… but in reverse. "Chronologically, the starting point is at the other end. I thought about the characters, the music, the location, and then the clothes -- the clothes are there to illustrate the characters in the movie," he says.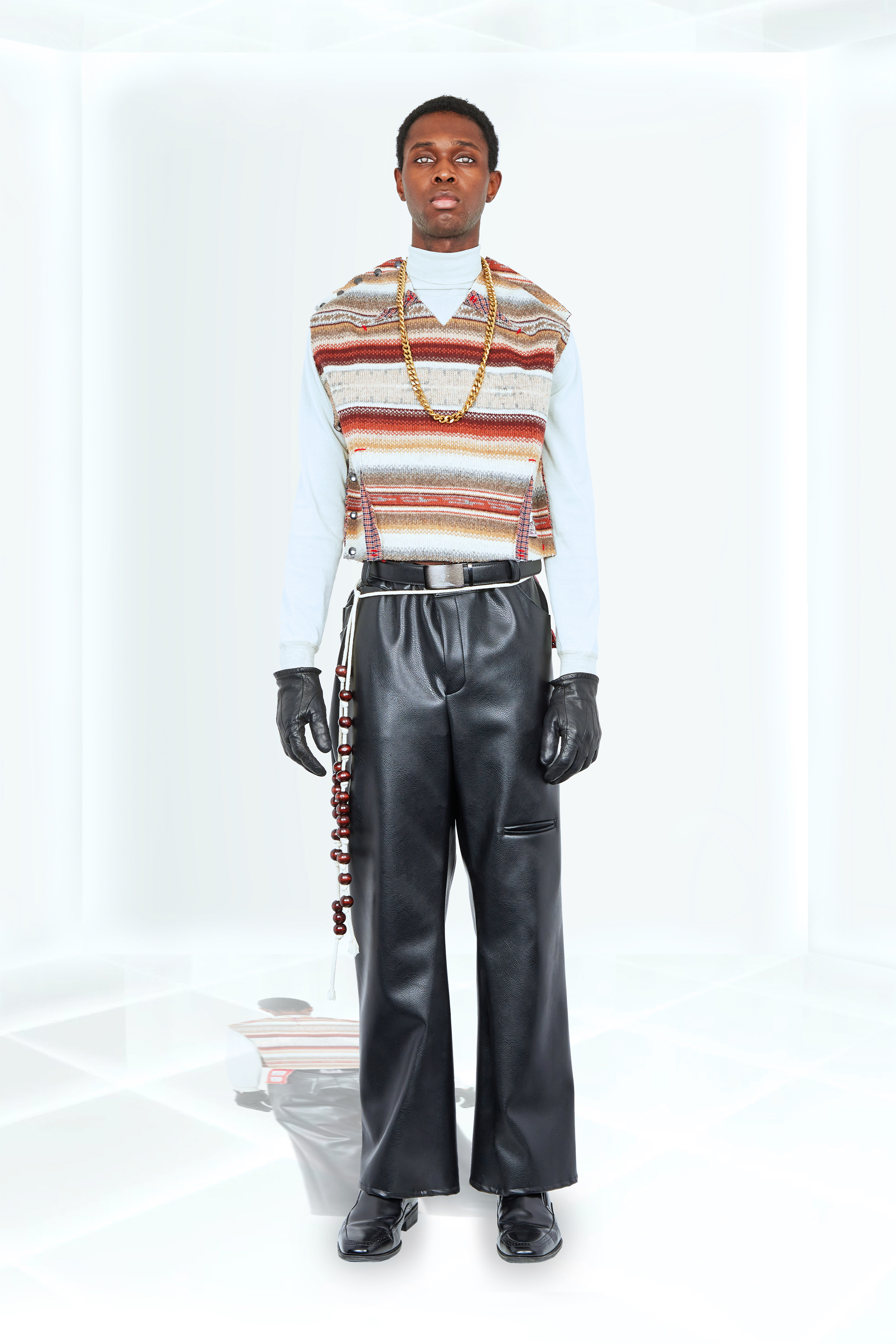 Indeed, the clothes do a fine job of it, too. The splendour of the courtly nobility comes through strong in sturdy wool and burgundy velvet greatcoats; and boxy, wide-collared jackets in dusky satins suggest clerical garb. There are tabard-style gilets for the knights, while Harringtons with tapestry prints and raw, upcycled Nordic knits pay homage to peasants. Where Boramy's skill truly shines through, though, is in managing to take random points of reference and weave them together in a way that almost makes you forget that they're points of reference at all.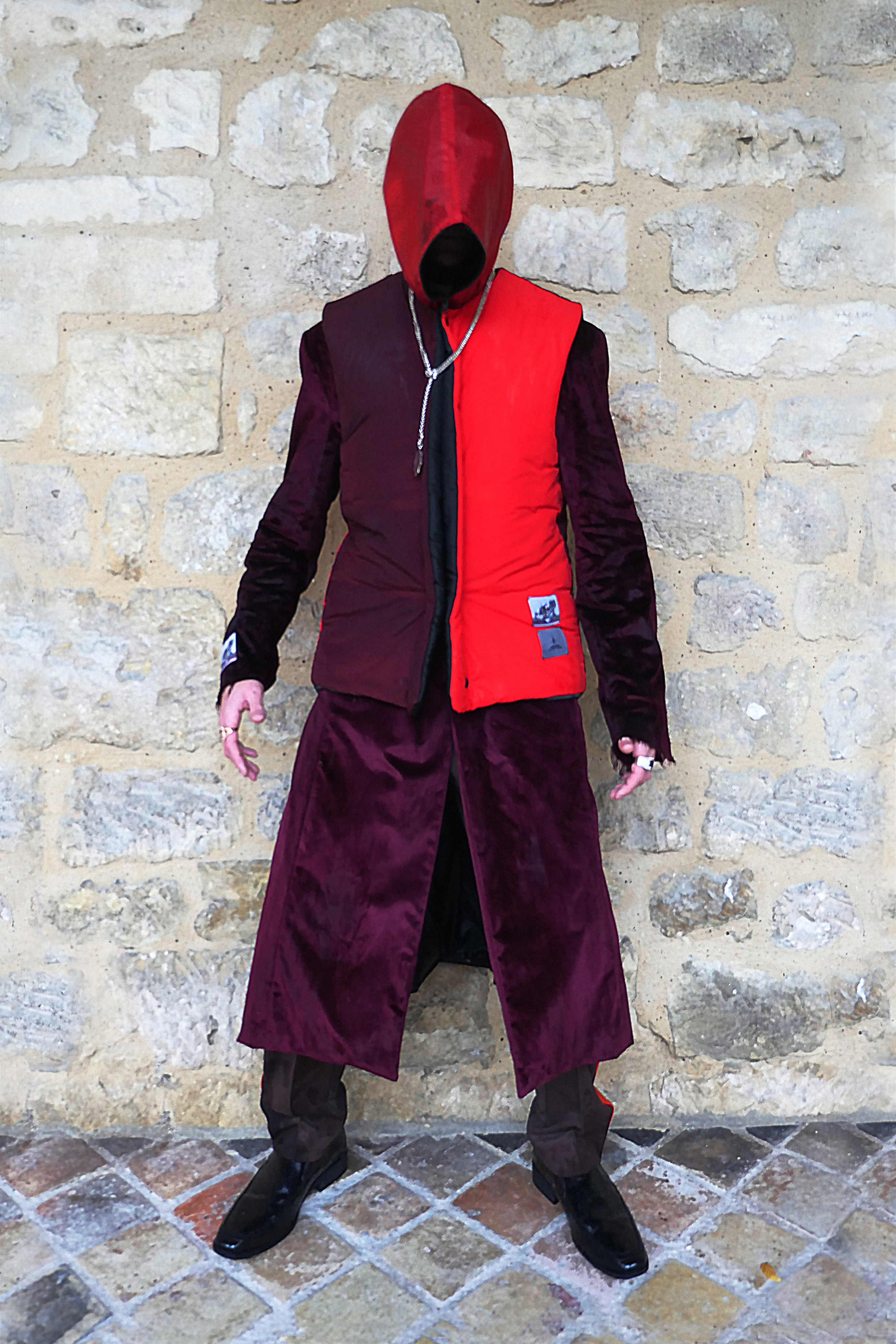 In today's climate, it's of course tempting to read Boramy's courtly epic as an allegory for what's happening in the world today, or at least what we hope will happen -- the valiant triumph over evil, of David over Goliath. "That's interesting, but no, I didn't think about that at all," is Boramy's swift riposte. "The most important thing for me is just to make a cool movie with a cool story with cool characters; it has to be funny, fun, as unrealistic as possible. When I watch The Lord of the Rings, for three hours, I'm just thinking about hobbits and elves. With this, I want to do the same -- for three to four minutes, I want you to have fun and to forget about things. I don't want to do propaganda; just cool movies, a cool hero, no politics at all." Amen to that!