The Korean designer fusing Eastern and Western beauty ideals
pushBUTTON's SS21 collection, presented at Seoul Fashion Week, is a colourful celebration of sartorial contrasts.
|
05 November 2020, 5:15pm
"As a designer, I just really hope that we can have physical fashion shows back, just so we can meet other fashion people again," says Seunggun Park, the South Korean designer behind Seoul-based label pushBUTTON. Honestly, Seunggun, same, but the truth of the matter is that, with the pandemic still ongoing, the return of fashion weeks as we once knew them is still a good while away. To provide some semblance of normality, the organisers of Seoul Fashion Week decided that they'd stage a full schedule of 46 physical shows, livestreaming each collection to a solely-online audience from the Zaha Hadid-designed Dongdaemun Design Plaza.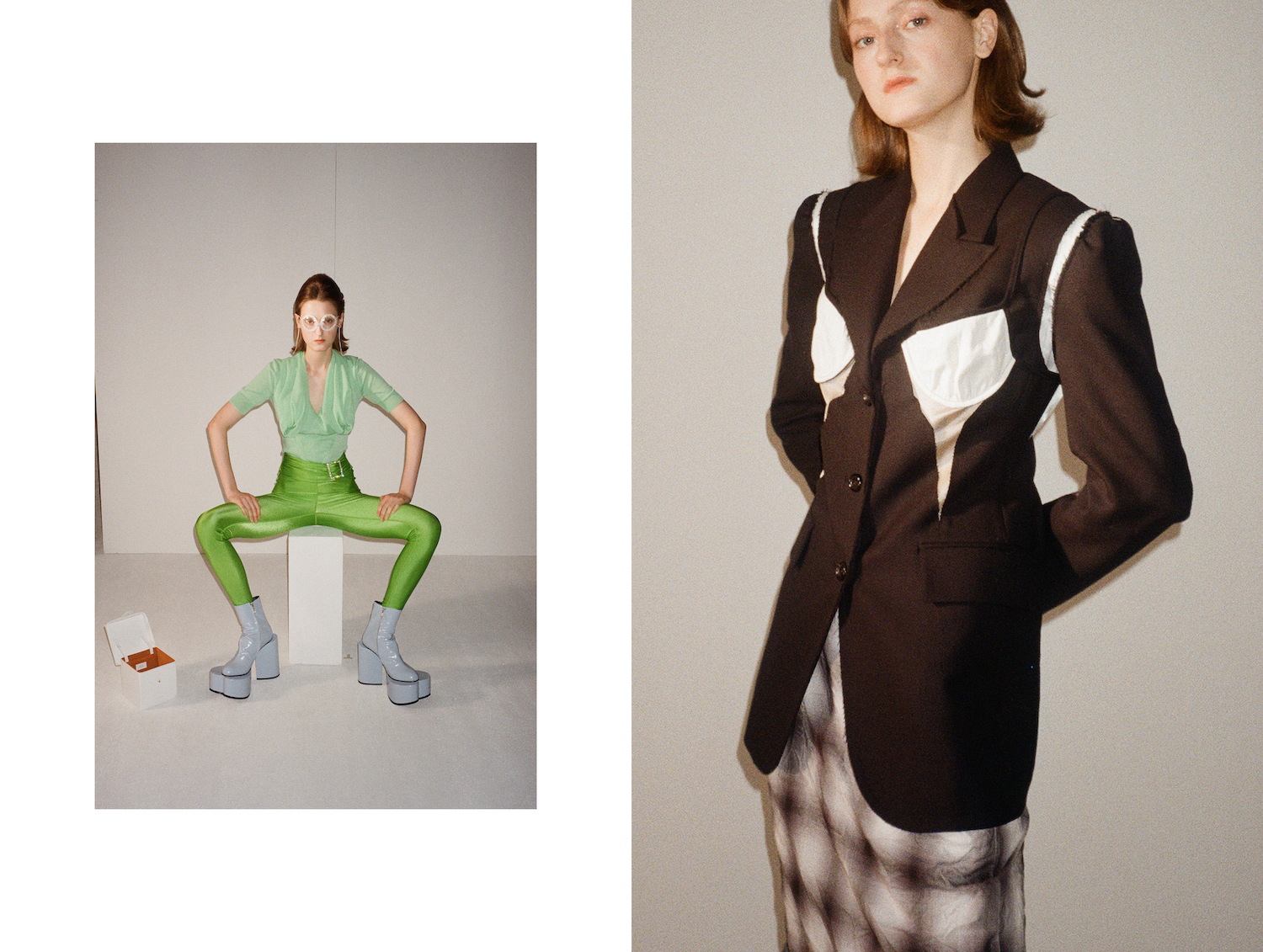 It was here that pushBUTTON presented its SS21 collection, a playfully eclectic series of pieces that riffed on and subverted staid wardrobe staples -- think décolleté-baring tweed blazers with cravat-style halter necks, patent leather platform clodhoppers with heart-shaped soles, or trench coats, shirts and trousers with slashed seams. Setting out to create unique and offbeat pieces, "we wanted to really dissect and recombine traditions and modern sensibilities this season," Seunggun says. It's a formula that has proved a winner for the brand. Since its founding in 2010, it's been "presenting an unusual high-end look each season, bringing a creative, non-mainstream sentiment to South Korean fashion culture".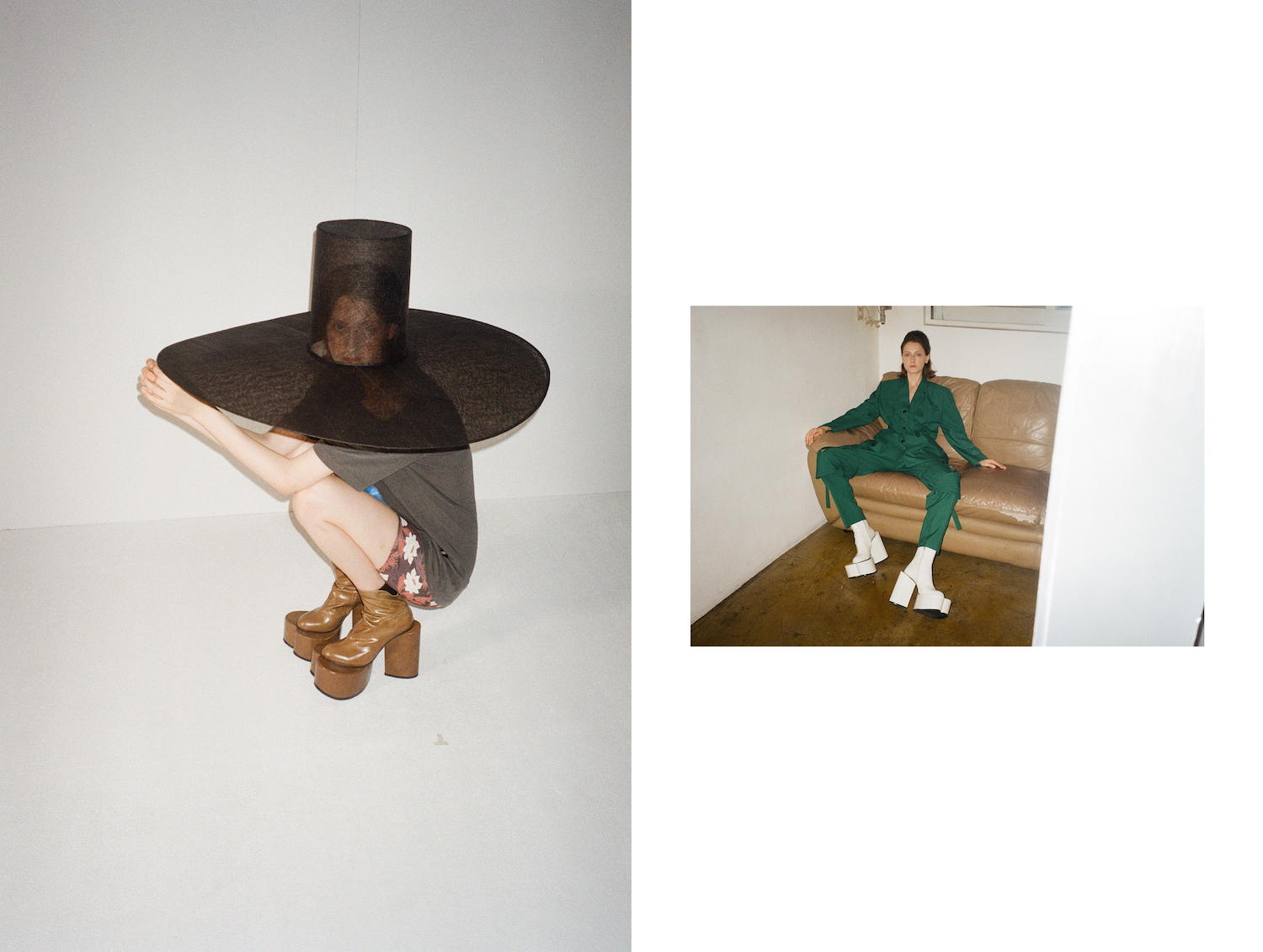 This season, though, the country's rich aesthetic traditions were front of the designer's mind. "I wanted to explore the communion of Eastern and Western beauty," Seunggun says, pointing out the delicate paintings by Joseon dynasty painter Shin Yun-bok that decorate a bustier top and chiffon dress, as well as the introduction of a pushBUTTON take on the gat, a traditional wide-brimmed hat. Elsewhere, the designer mined the fruitful intersection of sophisticated tailored and tech-y sportswear silhouettes, placing waisted blazers and sleek leather trousers alongside a shiny red track jacket and jersey vest tops.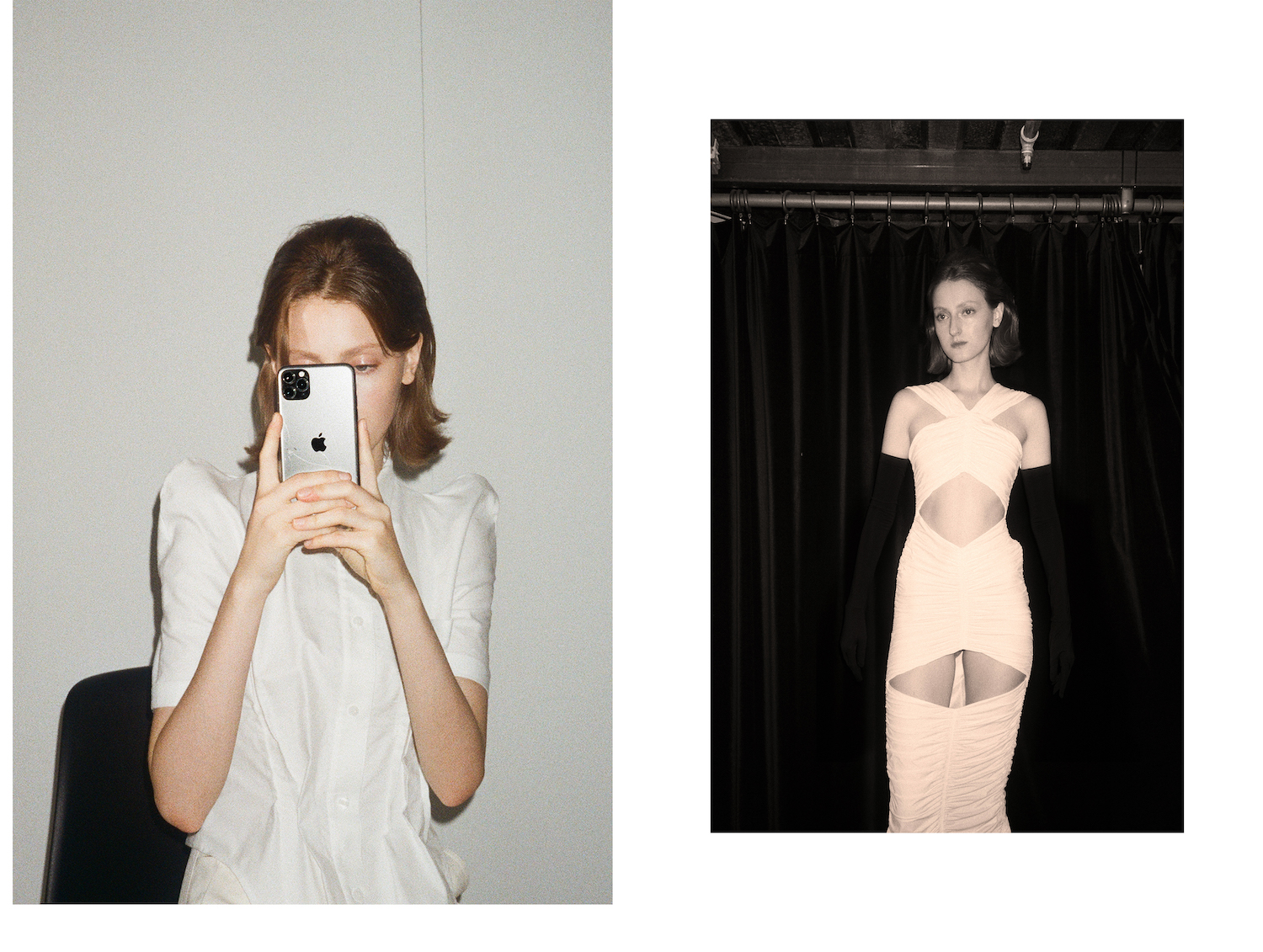 Like almost every designer this season, creating with how the end result would look on a screen was more important than ever for Seunggun. It's in large part what inspired him to take such an eclectic approach to pattern and palette, a joyful bricolage of reds, blues, oranges and greens, punctuated with more sober neutral looks that highlight graphic design details. "As it's difficult to show people the actual pieces in real life this season, I chose a more vivid colour palette than I have before, and added more daring bolder details that translate clearly to a digital context," she says.
Despite the novelty of the situation, thinking digital-first seems to have come quite naturally to the designer, who notes that "film and digital presentations have been familiar in fashion for some time". Still, that hasn't stopped Seunggun dreaming of the day pushBUTTON makes a fully-fledged Seoul Fashion Week return -- lights, runway, crowd and all.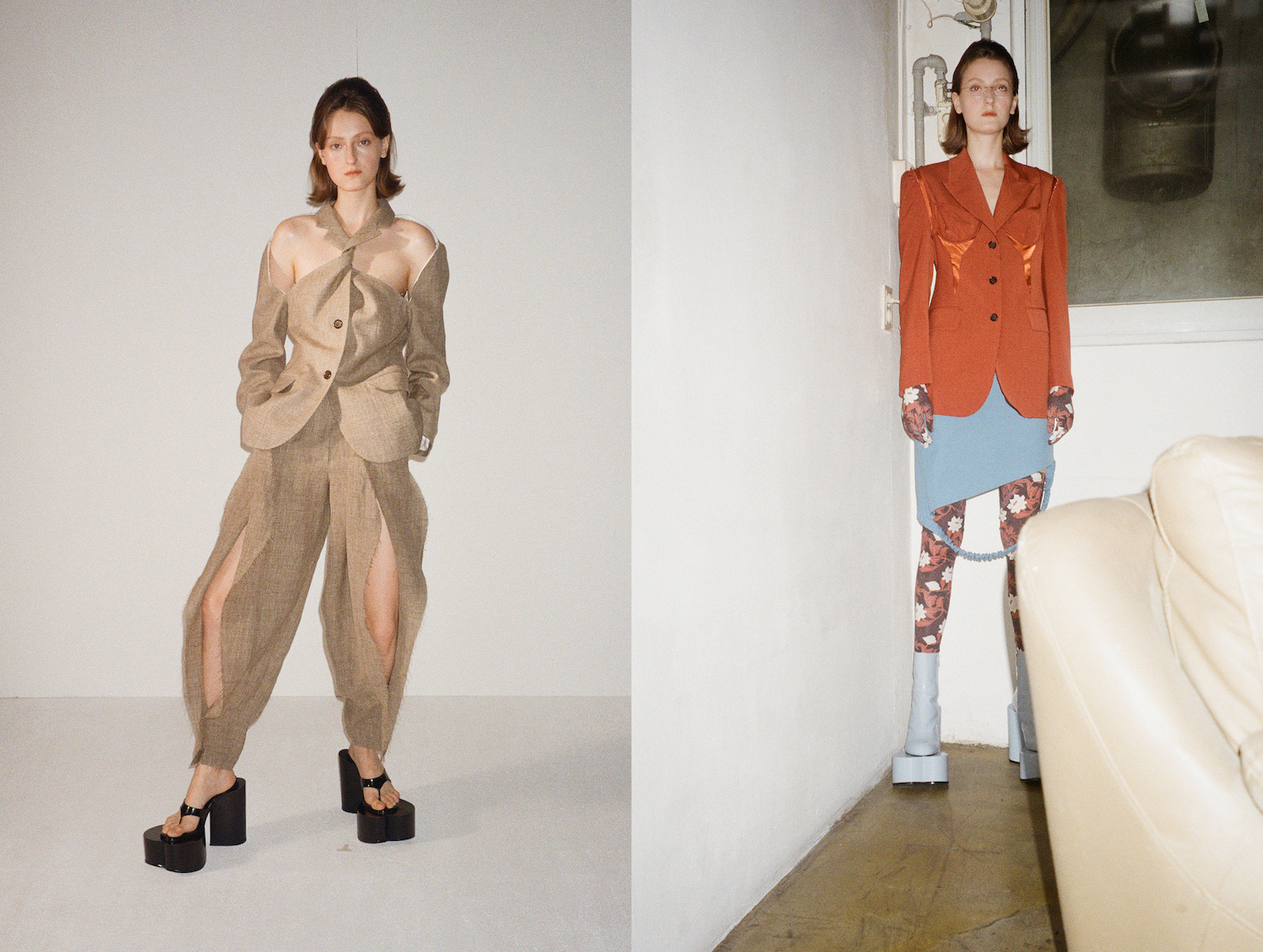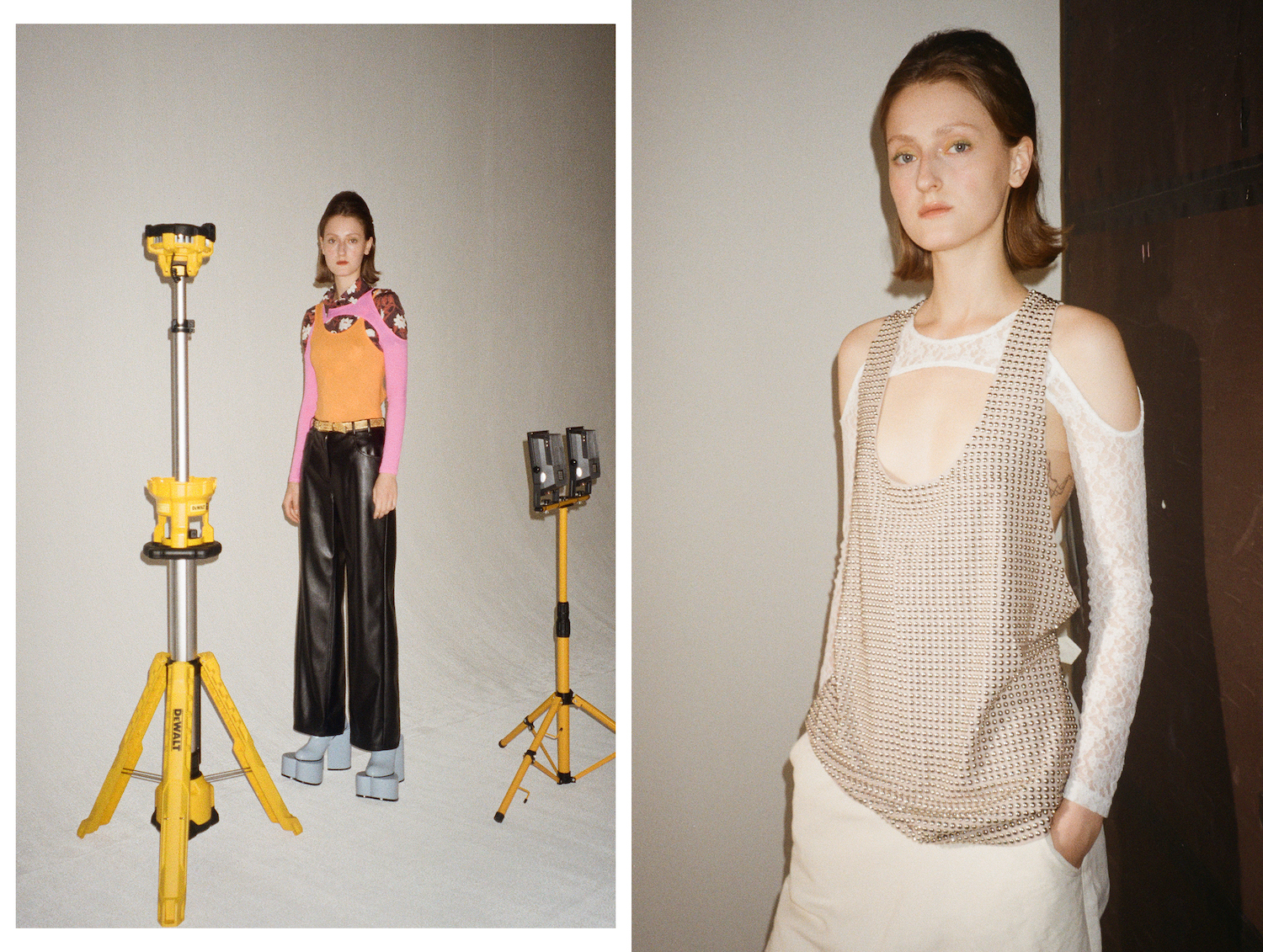 Follow i-D on Instagram and TikTok
Credits
---
Imagery courtesy of pushBUTTON
Tagged: