Sarah Stedeford spent lockdown photographing the beautiful faces of Croydon
In her ongoing series of portraits, published for the first time in i-D, the photographer looks beyond stereotypes and mischaracterisations of the town.
Sarah Stedeford's story originally appeared in i-D's The New Worldwi-De Issue, no. 363, Summer 2021. Order your copy here.
Exit East Croydon station and head west towards the shopping centre and you'll instantly be struck by the size of the buildings. These vast concrete office blocks – mostly erected in the 60s and covered in the jutting balconies, cladding and exposed pipes customary of the era – dwarf the streets below. Whether or not you think they're beautiful is a matter of taste (attempts to list some of the buildings have failed) but studying these structures, it's not hard to imagine them as they used to be – offices of the future, built at an exciting juncture in Croydon's history.
Half a century later and most are already empty monoliths and relics of the past. But that's not to say Croydon should be written off because it didn't fulfil a very specific promise of post-war economic prosperity – as photographer Sarah Stedeford explains, while we amble through its town centre on a sunny Friday morning. Sarah, who lives down the road, is giving me a tour of the area and explaining a bit of local history.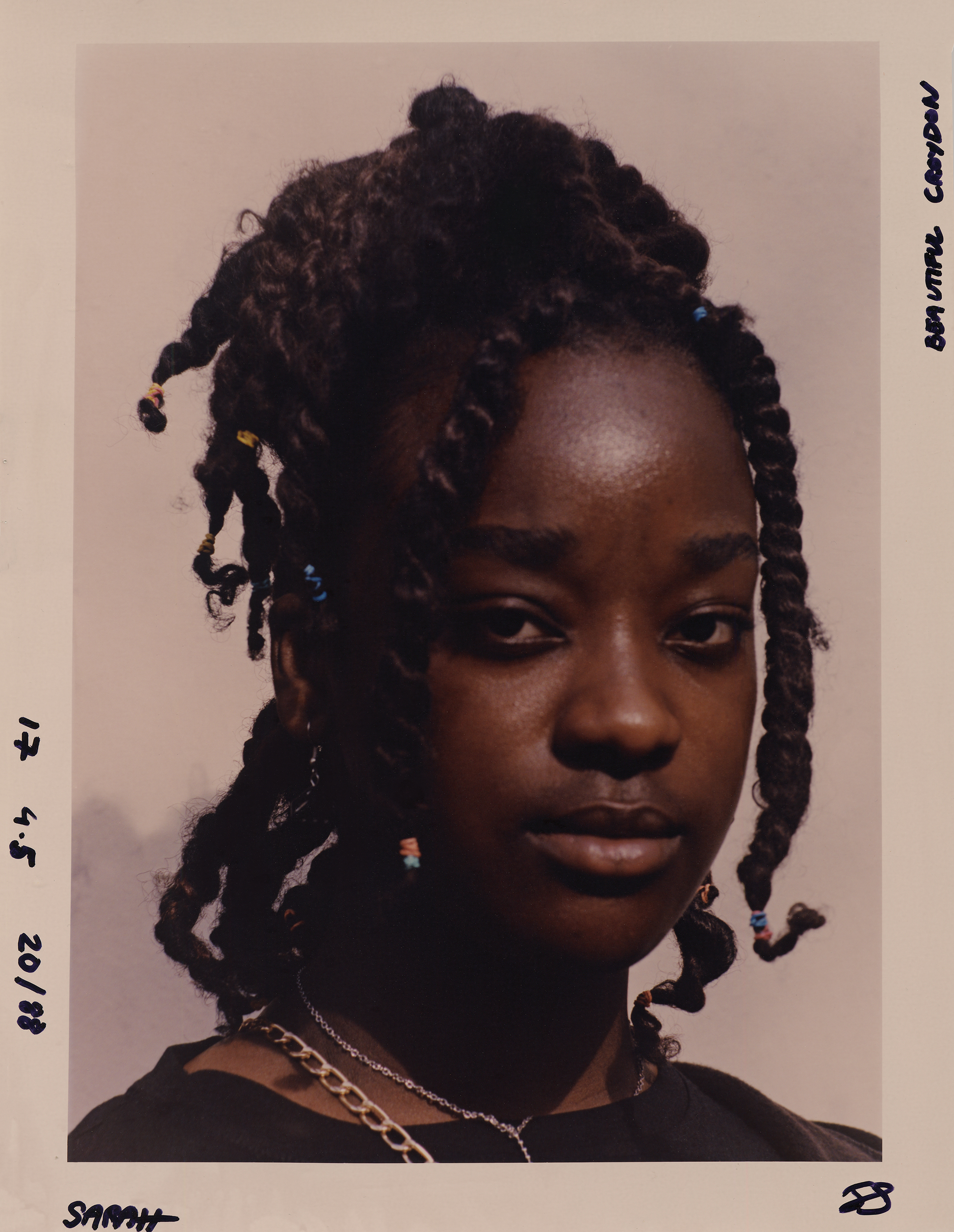 Skyscrapers were banned in central London in the 60s, so Croydon stepped in and, later, Canary Wharf usurped it as a business hub, taking the local council by surprise and contributing to the area's economic decline. Sarah's become something of an expert on the subject since starting Beautiful Croydon, an ongoing photographic project we're publishing for the first time here. "There's obviously a really negative perception of Croydon in the media, and I think it's important to understand that perspective, but also to show a different side. I didn't want to come here and tell the same story about this place that you've heard over and over again."
For most London residents, the town is best known for its less favourable qualities, so much so that it birthed its own neologism – Croydonisation – a shorthand for self-destruction. Sarah didn't grow up in Croydon, but she didn't live far away either, moving between small towns along the southern edge of the M25 before studying a foundation degree in photography at the City of Westminster College in central. After a stint in Peckham, she's back living around here and, since returning, has felt an even greater sense of kinship with the area. Her project, an ongoing series of street-cast portraits, mostly of teens with interesting beauty looks or something about them that pushes back a little on the norm, certainly reflects this.
None of these portraits offer much indication as to where they've actually been shot, save for a few clues in the background that those familiar with these streets might recognise. But that isn't important, because Beautiful Croydon isn't about reframing the town. Its intention is to challenge the stereotypes of Croydon via photos of the people who live there — all those "preconceived ideas, rhetorics and narratives", which apply "both to the area of Croydon and to historically popularised beauty ideals and standards," she says. And, much like the design of the town's divisive tower blocks, car parks and flyovers, there's a lot more detail in these images than first meets the eye.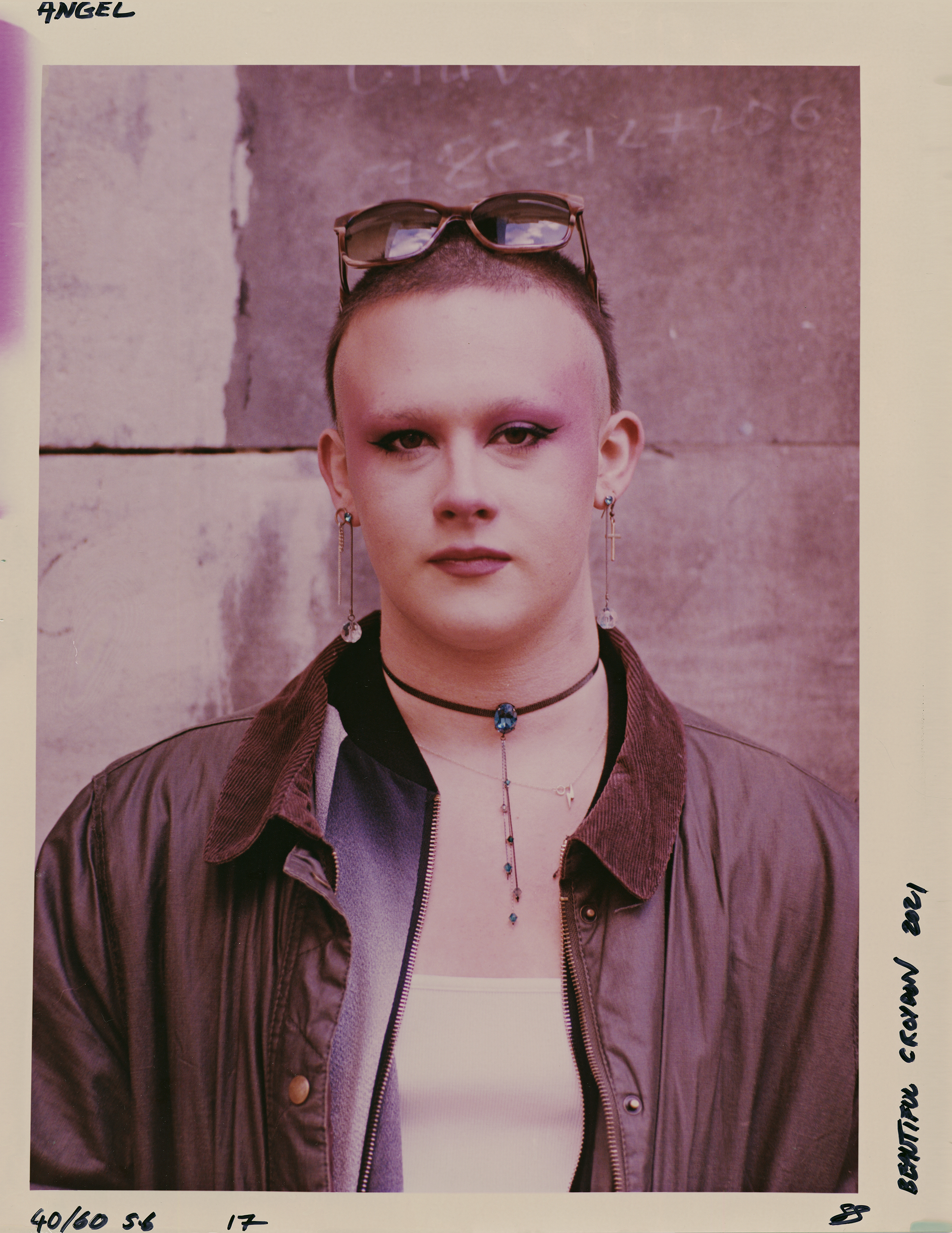 Firstly, Sarah thought about the scale of the buildings as references when looking for the right people to shoot. "I wanted to include the feeling of the architecture here without actually photographing the place itself," she says as we wander down the high street. "So I started looking for some connections between the shape of the hairstyles and the buildings, and I started photographing a lot of hairstyles that sat high or had graphic shapes." Gelled mohawks and relaxed afros are two such examples.
Then, there's the type of light particular to Croydon that she wanted to incorporate into the images. "When the sun bounces off all of the buildings, hitting one, hitting another and then down to the pavement, the multicoloured glass installed in some of the high buildings creates beautiful coloured light on the pavement. The colours that I printed with and the colours in the makeup and hair in the series have an essence or a feeling of this light." Pulling out these pinks and purples and blues and filling the prints with them, Sarah seems to develop each photo as though it belongs to the subject, with their makeup and hair dye bleeding into the
image itself.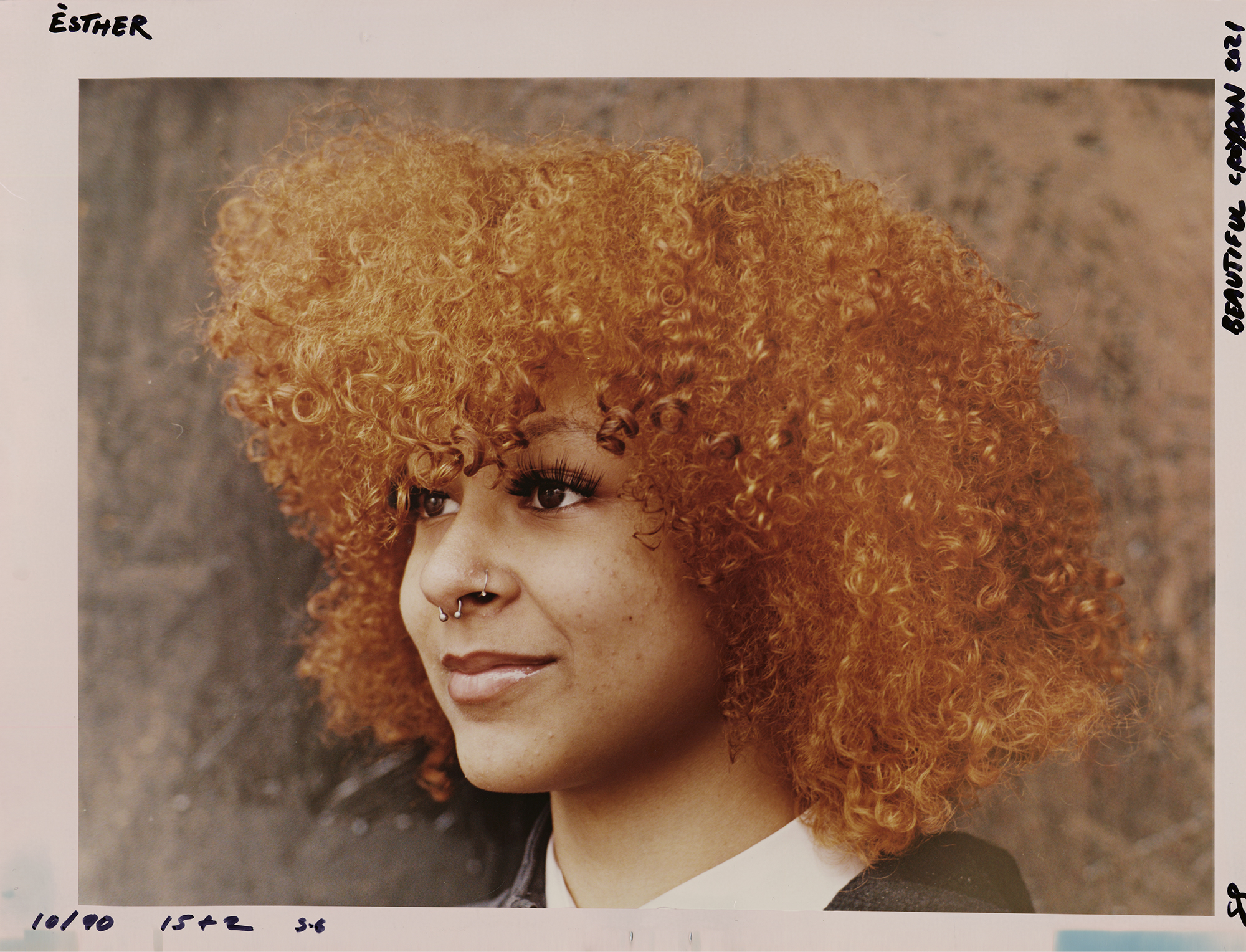 Shot throughout the pandemic, Beautiful Croydon also celebrates a certain "energy that is rising to the surface" right now, as Sarah puts it. In other words, during lockdown, "people have not had to conform to particular beauty standards and uniformity of image in order to comply with rules and regulations within the workplace, at school, or in general society itself," she says. "An authenticity — a stronger sense of self and of the individual — has had the freedom to emerge. It's not necessarily restricted to age, but it does tend to be something that's more prevalent in the youth. A lot of the people I photograph are from Croydon College. They've been wearing uniforms their whole lives and now they're finally being allowed to express themselves."
The images are part of a lineage of street photography that includes Nigel Shafran's Teenage Precinct Shoppers, a landmark series first published in i-D 31 years ago, which captured teenagers hanging out around a similar shopping centre. In fact, Ilford, the town where Nigel shot his pictures, is about the same size as Croydon, and the same distance — nine miles — from the centre of London (although to the east, rather than to the south). Looking beyond the e-girl makeup, AirPods and face masks that distinguish Sarah's images from Nigel's, what endures is a timeless sense of teenage individuality. Maybe that'll never change, but it's worth noting that in 1990, Britain was 11 years into Margaret Thatcher's premiership, meaning many of Nigel's teenage subjects had lived under a Conservative government most of their lives. In 2021, we're another 11 years into a Tory government — one defined by just as much disdain and malice towards young people as Thatcher's.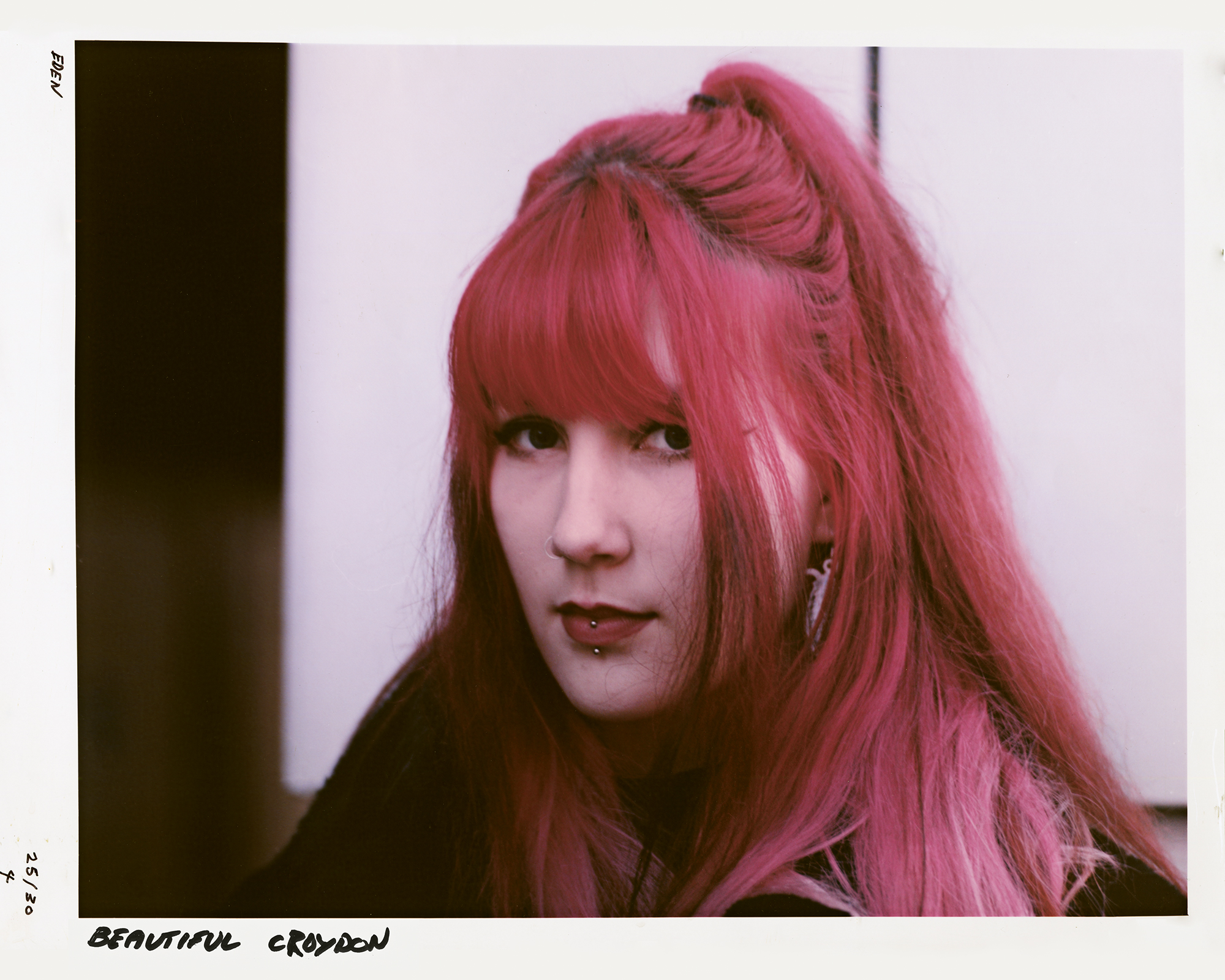 For Sarah, there's also an interesting juxtaposition to this story in the process of making the photos and printing them in the darkroom in tandem with time spent wandering around the streets hoping to find subjects. "Both have a kind of natural essence about them, and both take some time," she says. "I am following things as they develop, creating the story as it comes together, kind of slightly picking at reality." She notes a duality to the town itself too. "How it was created with the idea for it to be a Canary Wharf before Canary Wharf, but how it became something else, creating its own unique identity along the way."
Hopefully, in due course, Beautiful Croydon will come full circle. Sarah has her eye out for a new space to print her photos (she has her own colour darkroom at home, and a second, black-and-white darkroom in the basement of a camera shop down the road currently, but would like to have both in one place). "With everything being empty because of lockdown, I'm hoping to get something cheap," she says, telling me about a disused pub that's available to let down the road that could function as a studio-gallery-darkroom. "There's not many places to learn how to print and I think if I hadn't had that, I might not have gotten into photography." For her young college student subjects, a place to develop film and exhibit their work could be a lifeline as the process continues to rise in price. "I always take their details and stay in touch with them."
Sarah's already become something of a familiar face on the high street thanks to this project. But, as for whether she sees a bit of herself in these subjects? "I wish I was that cool."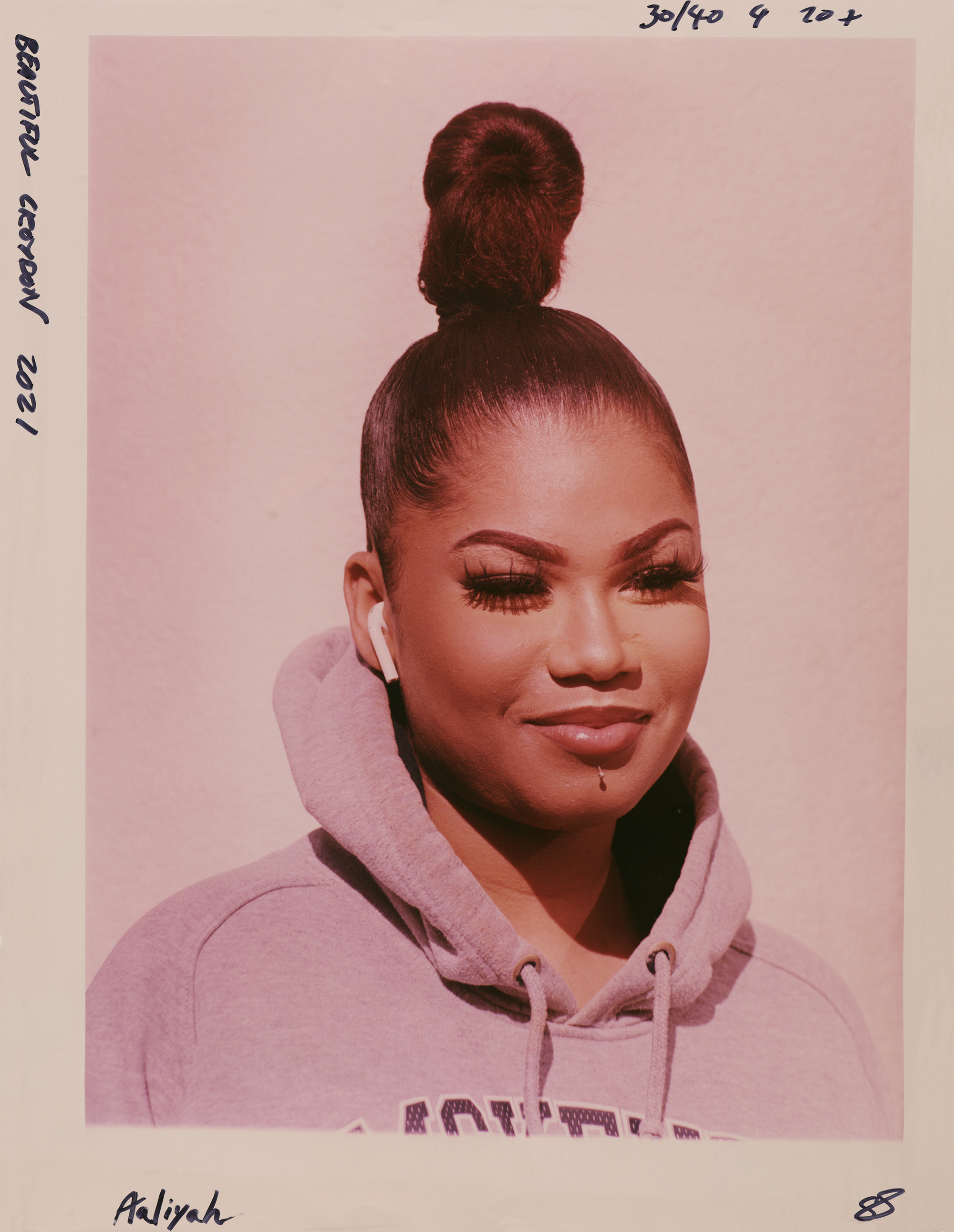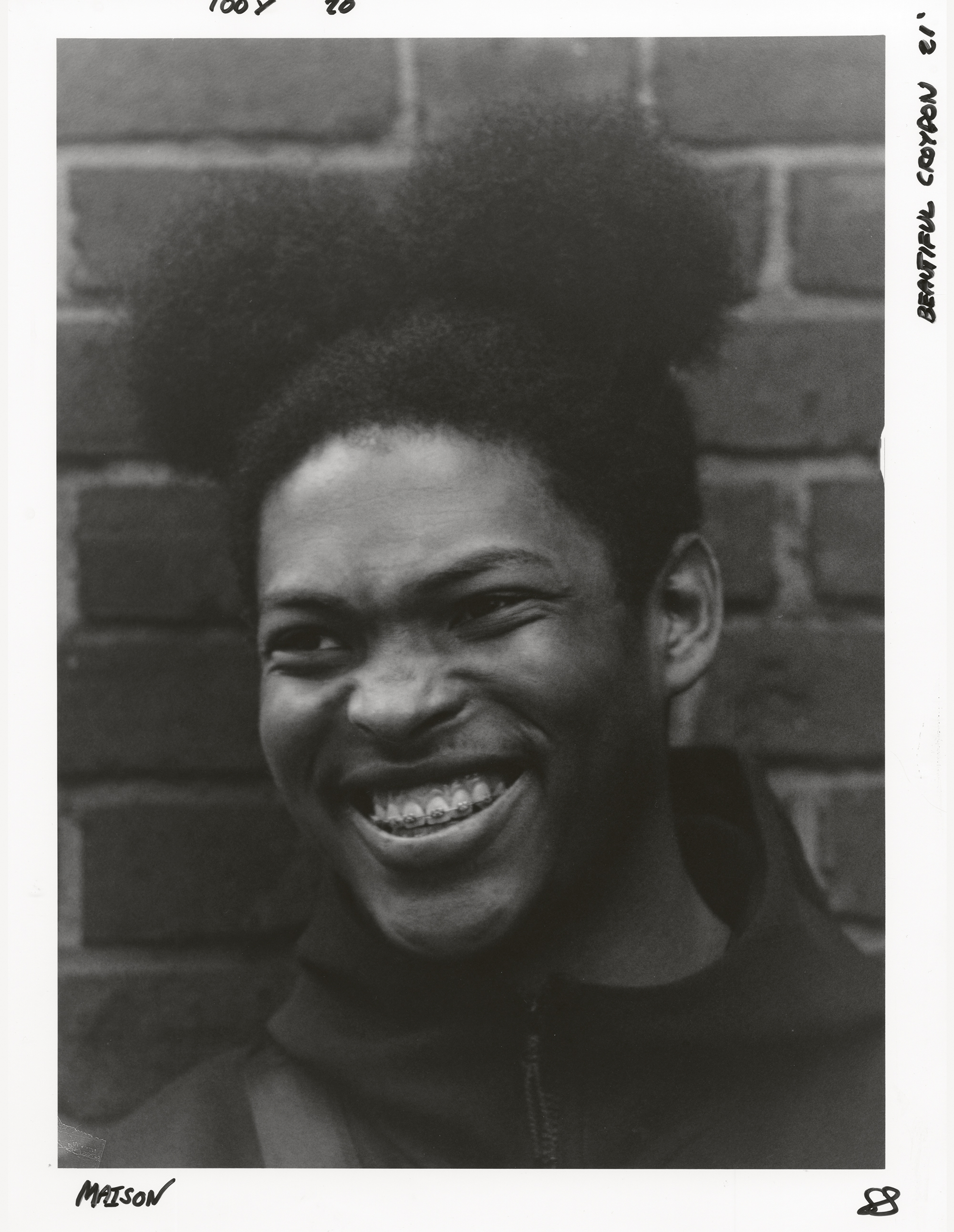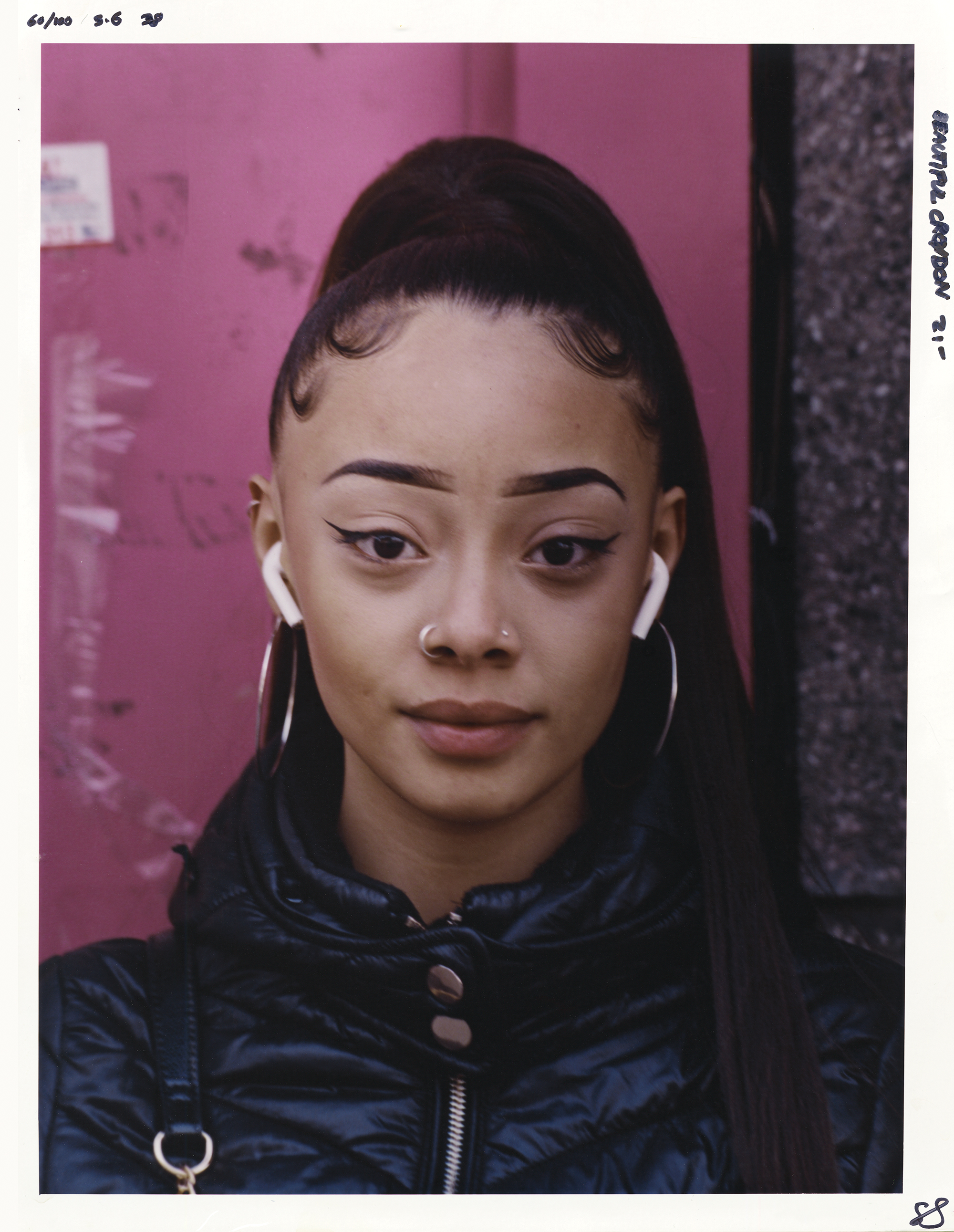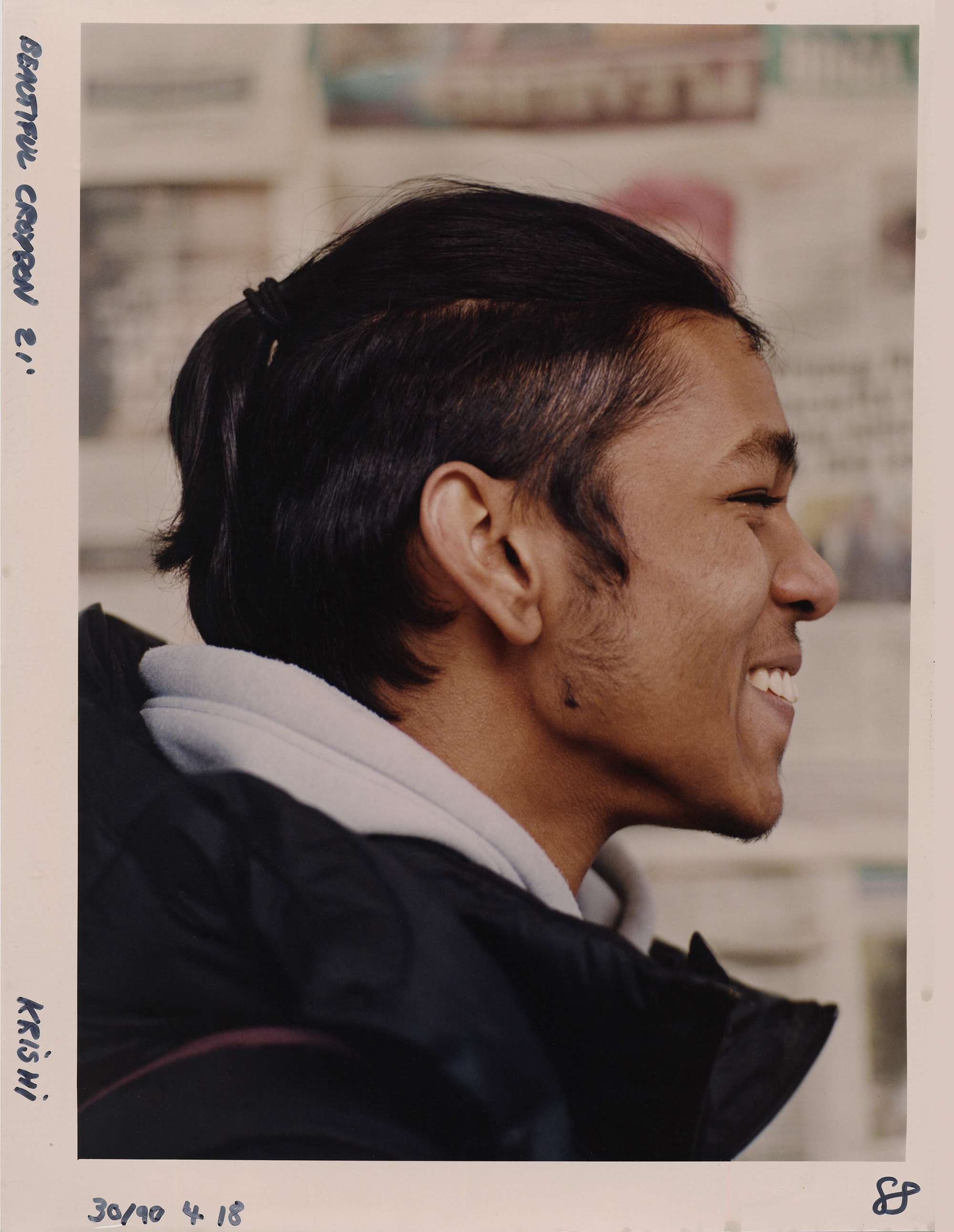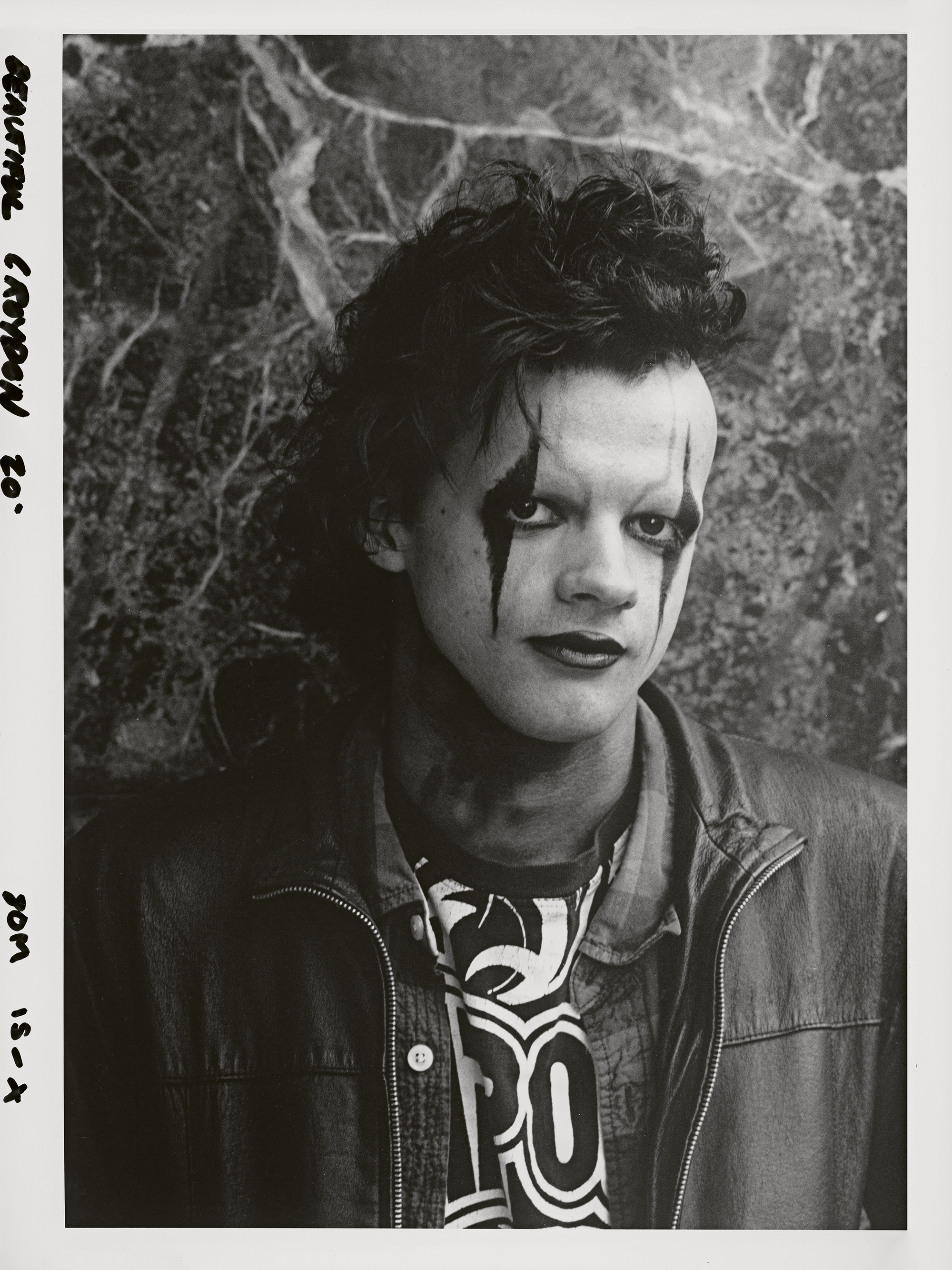 Credits
---
Photography Sarah Stedeford
Tagged: