Images courtesy of Chopova Lowena
Versendi, Versendi, Versendi and Chopova Lowena SS22: What's in fashion?
Your one stop shop for this week's fashion news to know.
|
24 September 2021, 4:33pm
Images courtesy of Chopova Lowena
Ciao, amori! We know that Milan Fashion Week may be well under way, but there is, of course, still fashion news aplenty while all the shows are happening! This week, we're bringing some of the most stunning collections to have dropped off the official schedules, vaccine chic for a good cause AND some juicy fashion GOSSIP! Ah, how good it is to see the rumour mill spinning again. So, what's the tea, you ask? Well, it's… read on and find out! Here's what's in fashion.
Surf's up for Chopova Lowena SS22
Though they may not have shown their collection on the London Fashion Week runway last week, Chopova Lowena remain hands down one of the city's most exciting talents. Proof of that can be found in the SS22 collection they released this week, this season as a film created with longstanding collaborator Charlotte Wales. Echoing the narrated, parlour-style fashion shows popular in the 60s, the video sees a group of street-cast stunning young things (the youngest being 9-year-old Kaya!) strutting through a concrete skate park in zanily bright looks — with temperaments to match. For the clothes themselves, this season saw Emma Chopova and Laura Lowena draw upon the visual vernacular of surf culture as well as Laura's recently discovered Germanic heritage as their primary sources of inspiration. Printed lycra swimsuits and wetsuit tops are paired with flocked pleated dresses with cutout necklines, and signature belted skirts and marble-dyed denims are joined by a new expanded menswear offering, highlights of which have to be this season's painterly outerwear pieces. If you know what's good for you, then get on your board and ride the Chopova Lowena wave, ma dudes!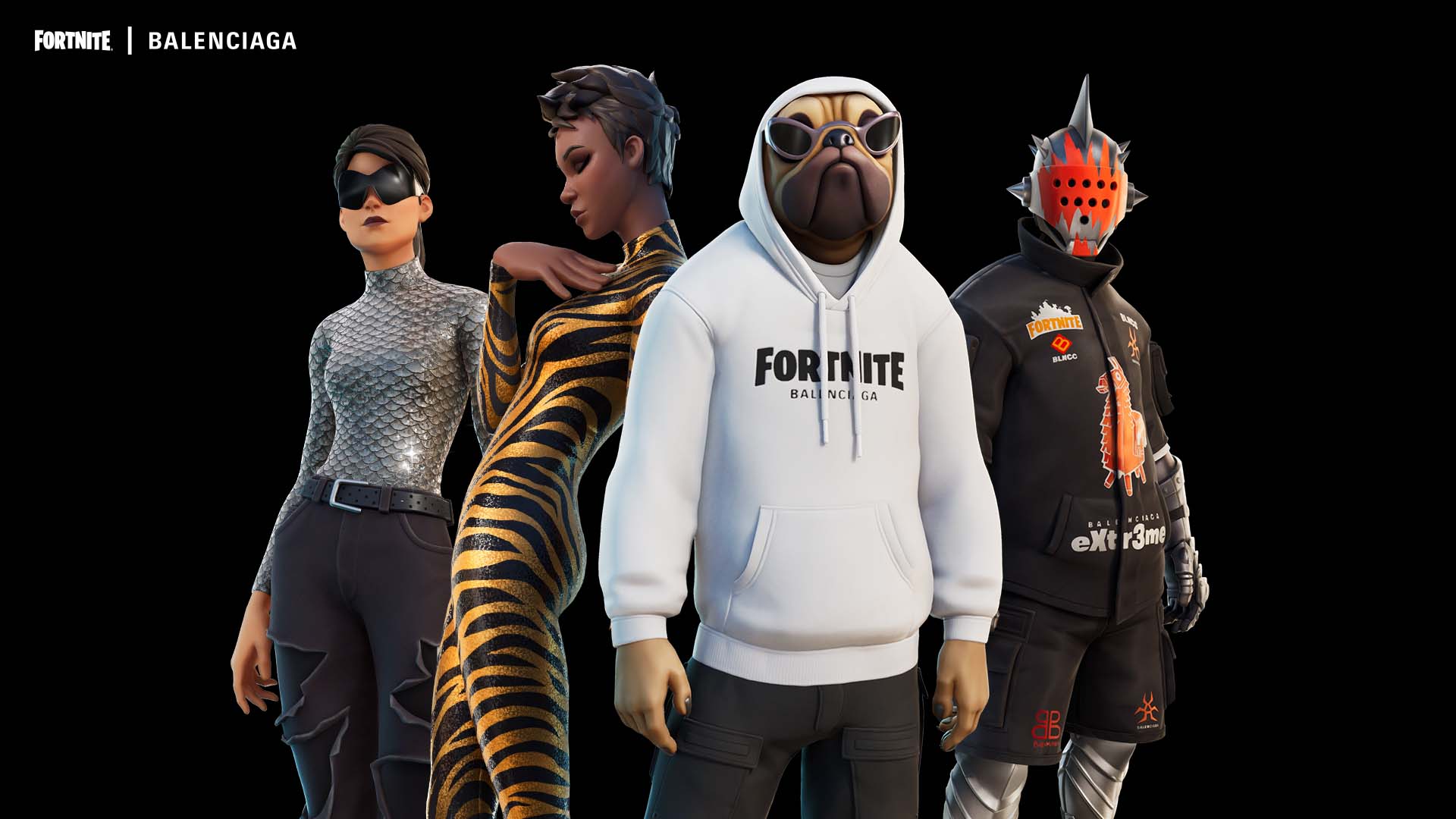 Balenciaga knows how to play the game
The intersection of fashion and gaming is quickly proving to be one of the most fruitful there is. In just the past 12 months, we've seen Burberry team up with Twitch to live stream their show, Louis Vuitton release a fully-fledged video game for its namesake founder's 200th birthday, and, now, Balenciaga join forces with online gaming platform Fortnite. This, of course, is hardly new territory for the French luxury house — famously, they presented their AW21 collection as a playable video game, in what was without doubt one of the most innovative presentations we've seen to date. How this differs, though, is that Fortnite players will now be able to buy virtual Balenciaga skins and looks for their avatars to wear within the game, as well as backpacks, Triple S Sneakers and "tools inspired by iconic products, like a Speed Sneaker Pickaxe and an Hourglass Bag Glider", a release reads. What's more, here in the real world, the partnership will be commemorated by a limited-edition capsule of Fortnight x Balenciaga merch — hoodies, shirts, jackets, caps and all!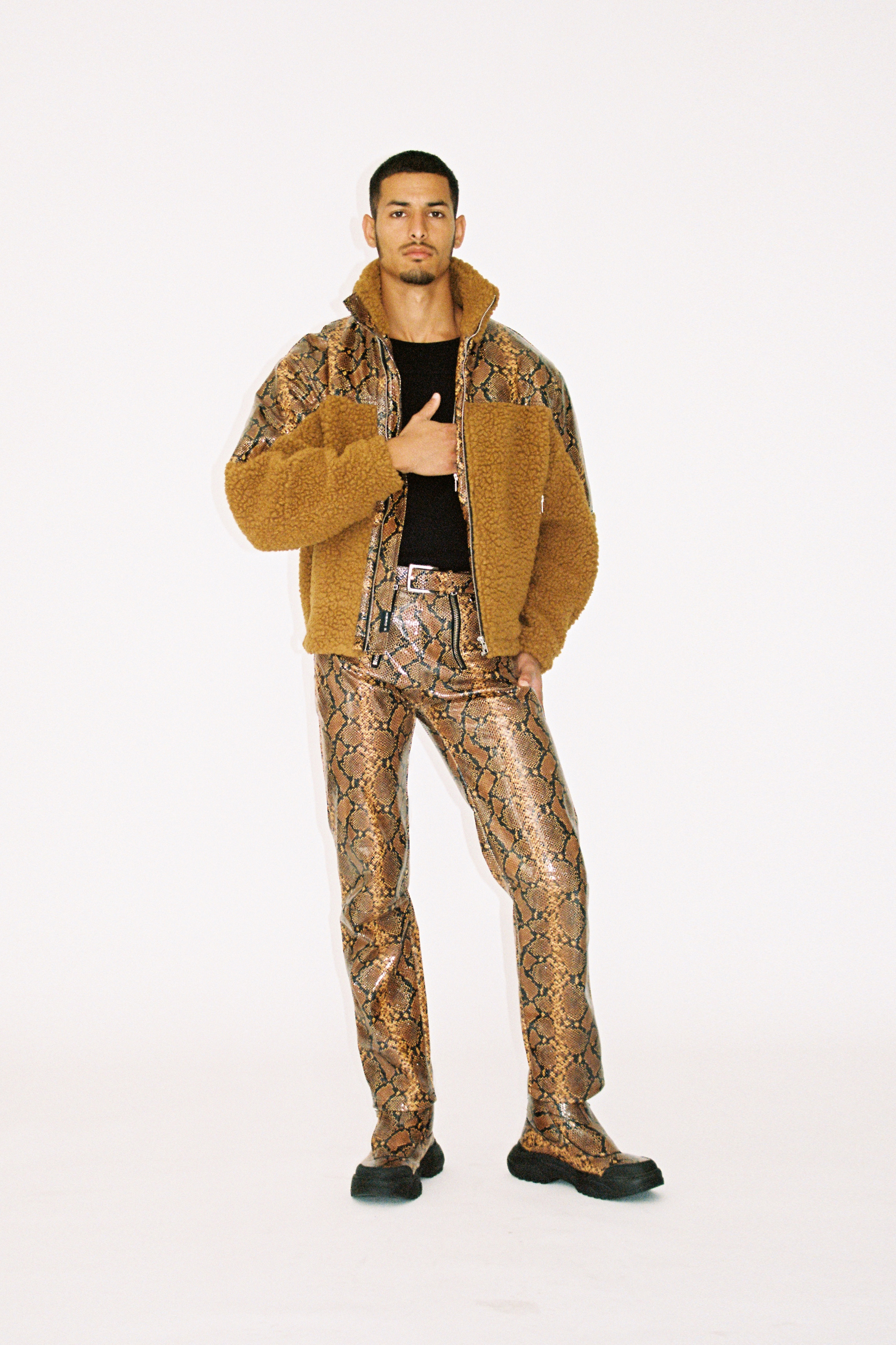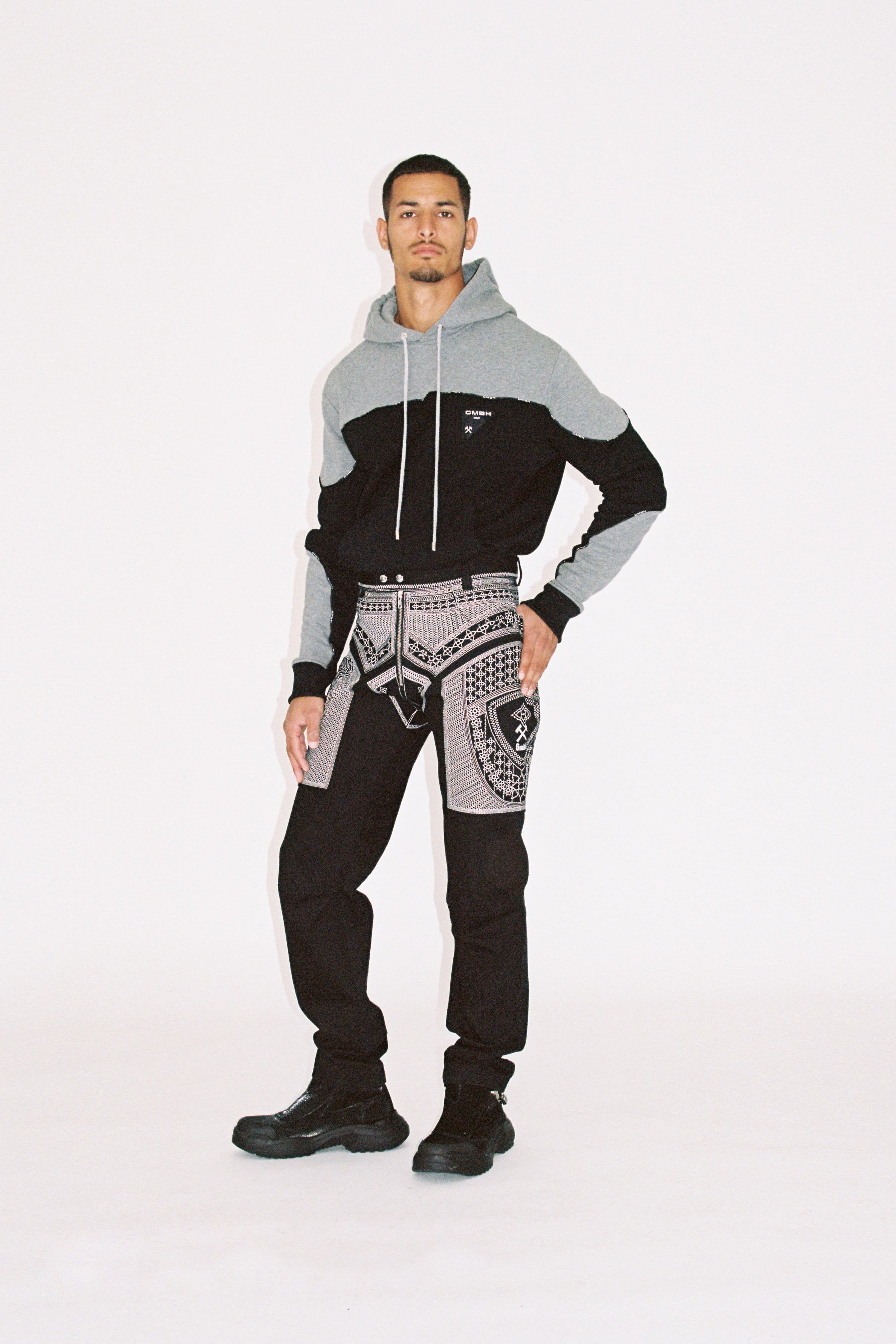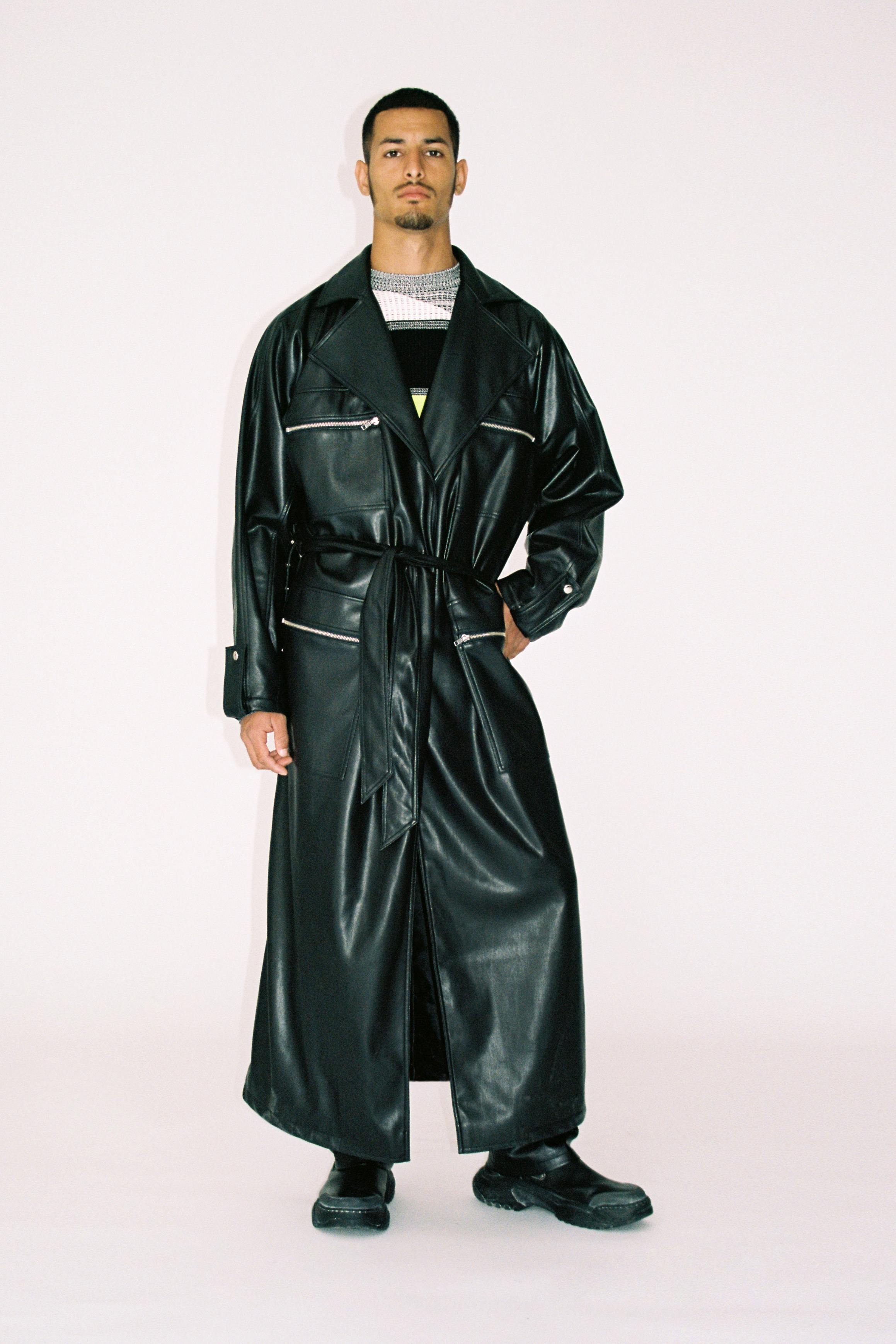 Hungry for more GmbH? We have just the treat for you…
The arrival of autumn always warms the cockles of our hearts — not for the turning of the leaves or pumpkin spice lattes or anything like that, silly, but rather for the arrival of the autumn/winter collections we've been lusting after for the past six months! This season, one of those high on our list is GmbH's Welt Am Draht, the neo-noir collection that spanned leatherette club gear, cosy Nordic knits and the debut of the label's clamoured-after demi-couture line. Anyone hankering after a slice will be doubly pleased to hear that this season heralds the arrival of GmbH's first-ever pre-collection, a 27-look variation on the themes they explored in the mainline show. Comprising lycra and mesh clubwear and a faux-python panelled fleece jacket alongside gym-ready silhouettes, a range of double-zippered trousers, and vegan leather jackets and shoes, it offers "a way to bring the glamour of our shows into our everyday lives," say Benjamin Huseby and Serhat Işık, the two designers behind the label. "By making it more real, and stripping away the drama, it very much echoes the very first GmbH collections — which were based around very simple, wearable but subversive items we designed for ourselves and our friends." We only wish we had friends as chic and generous as them!
This latest designer collab is Ver-sending us
As you well know, fashion people love a rumour, but even this one has left most of us slack-jawed. Though yet to be confirmed by the houses themselves, today, BoF reported that two of Italy's fashion giants are set to pair up for a behemoth of a cross-pollinated collection. Yes, at a secret show on Sunday, Versace and Fendi are pegged to present a brand new line, the result of a collaboration between Donatella Versace and the Roman house's two creative directors, Kim Jones and Silvia Venturini Fendi — and that's not it! Kim Kardashian West could be part of the surprise, too, with rumours around her involvement swirling ever since the Calabasas queen posted a picture of the trio together a couple months back. So, what will come of all this hubbub? Only time will tell! Tune back in here on Sunday!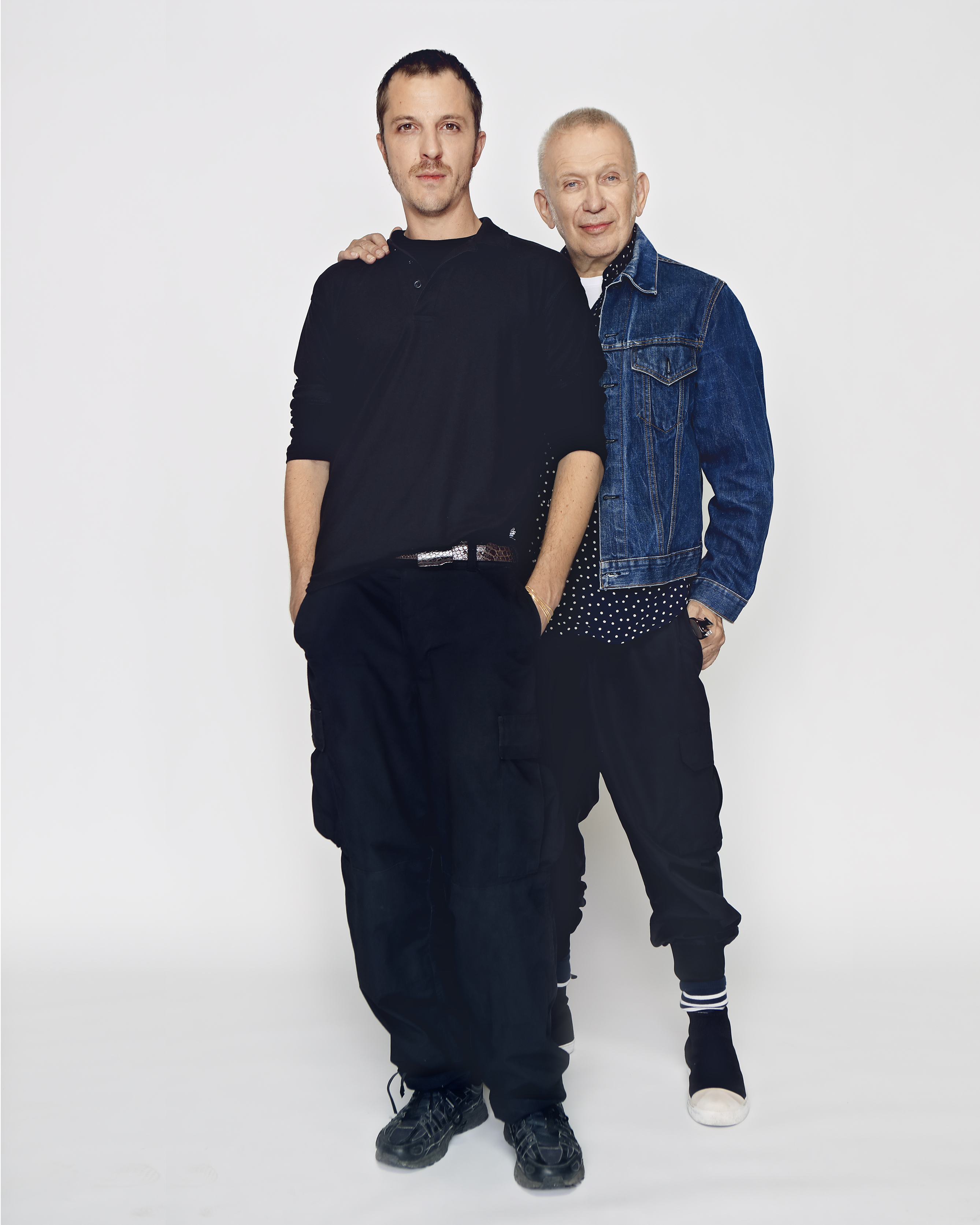 Glenn Martens is about to give Jean Paul Gaultier a Y/Project spin
After the runaway success of Chitose Abe's takeover of the Jean Paul Gaultier couture atelier back in June, the venerable Parisian couture house has just announced the next designer who'll be taking over the reins for the SS22 couture season — and by god is it a good'un! In January, Glenn Martens, creative director of Y/Project and Diesel, will present a collection that sees his warp-minded, highly experimental and meticulously executed approach to fashion fused with the noble heritage of one of France's best-loved fashion houses. While it'll be a while till we get a taste of what Glenn's cooking up, there's good reason to suspect that he'll be going big. "Couture creations are not meant to be part of the everyday," he says. "This is art. It goes beyond ready-to-wear; beyond clothing. With Gaultier, I want to celebrate my love for movement and versatility, but using more architecturally structured silhouettes." January can't come sooner!
Margaret Howell unpacks the art of shirtmaking
You probably think of a shirt as one of the most rudimentary fashion items — so commonplace that you almost take it for granted. The craft involved, however, in constructing a good shirt immense. From the gauntlett to the placket, the collar band to the cuff, the sheer amount of components that make one up place it among the most technically difficult garments to make. In an ambient new video, Margaret Howell runs us through the process from start to finish, as executed by the shirtmakers in the label's North London workroom. From patternmaking to sewing, button holing to pressing, we see the label's exquisite, handmade shirts come to life by some of the most skilled hands in the business. If you're after a dapper new look, get yourself down to the label's Wigmore Street flagship store post-haste!
Valentino wants you to get vaxxed!
If you're reading this and you're still on the fence about getting vaxxed, here's something that should help convince you to. In support of UNICEF's vaccine delivery effort, Valentino have released a (V) Vaccinated hoodie, with all net profits from sales to be donated to the humanitarian organisation. "Getting vaccinated has become the most effective way to fight this global pandemic, as well as a symbol of respect for others and social responsibility," says Pierpaolo Piccioli, the Roman house's creative director, noting the global inequity in access to the vaccine that he hopes to go some way in addressing by selling the limited edition hoodie. "Unfortunately, not all countries have equal access to Covid-19 vaccines. With this collaboration, Valentino supports UNICEF in the delivery efforts of life-saving Covid-19 vaccines." Public health advocacy never looked so chic.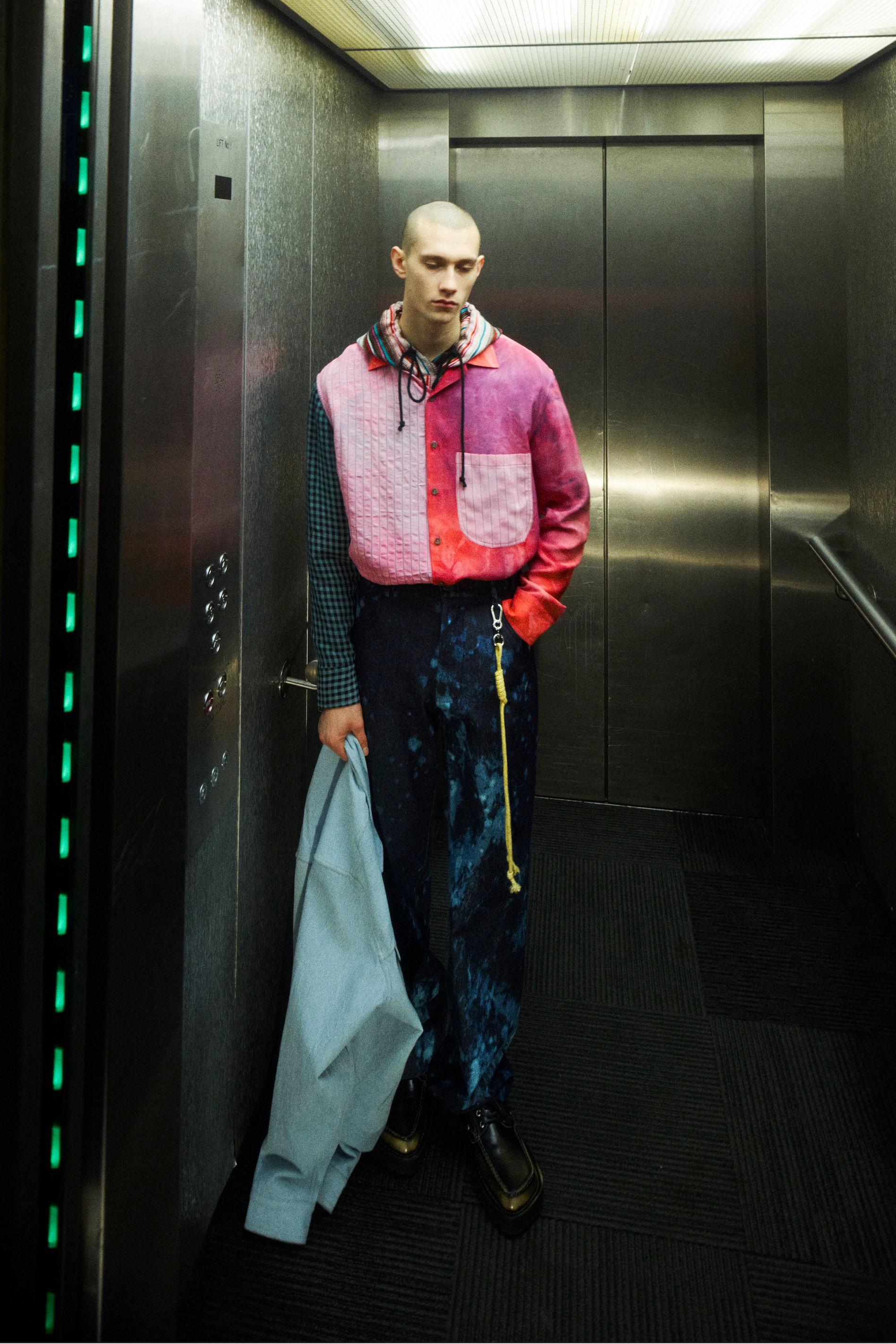 Meet Song for the Mute, Sydney's label du jour
When you think about it, lifts are pretty intense places. There are few places where you find yourself in such close proximity, for a sustained amount of time, with passers-by. For Lyna Ty, one half of the Sydney-based label Song for the Mute, memories of the people she passed in the elevator of the Parisian tower block she grew up in served as the preliminary material for the brand's latest collection, 22.1 Avenue d'Ivry. Working alongside her design partner, Melvin Tanaya, the pair have made a name for their intricate, hand-wrought pieces, each of which is seemingly laden with narrative. This season's no exception, with Lina's fleeting memories of trolley-toting grannies, teens in trackies, and even an old man carrying a baguette percolating down into the final collection. Here, Lyna and Melvin tell us all you need to know.
Hello! Give us a quick intro to Song for the Mute. How did the brand get started, and what would you say are its core design values?
Lyna: Melvin and I met when we were only 10 years old, we went to school together as kids. Although we spent our youth studying separately, we reconnected in our early twenties over our shared passion for design, and Song for the Mute was born!
Melvin: When we were first starting out, we just wanted to make a few graphic T-shirts. Our first season ended up being an 11-piece menswear collection, and we haven't stopped running since. At the core of our brand are narrative and storytelling. Each collection can be seen as a chapter of Lyna's life, it's how she documents her own experiences. To us, design isn't necessarily about creating something beautiful. It's about the imperfections and the unexpected. To us, this is where true beauty is found.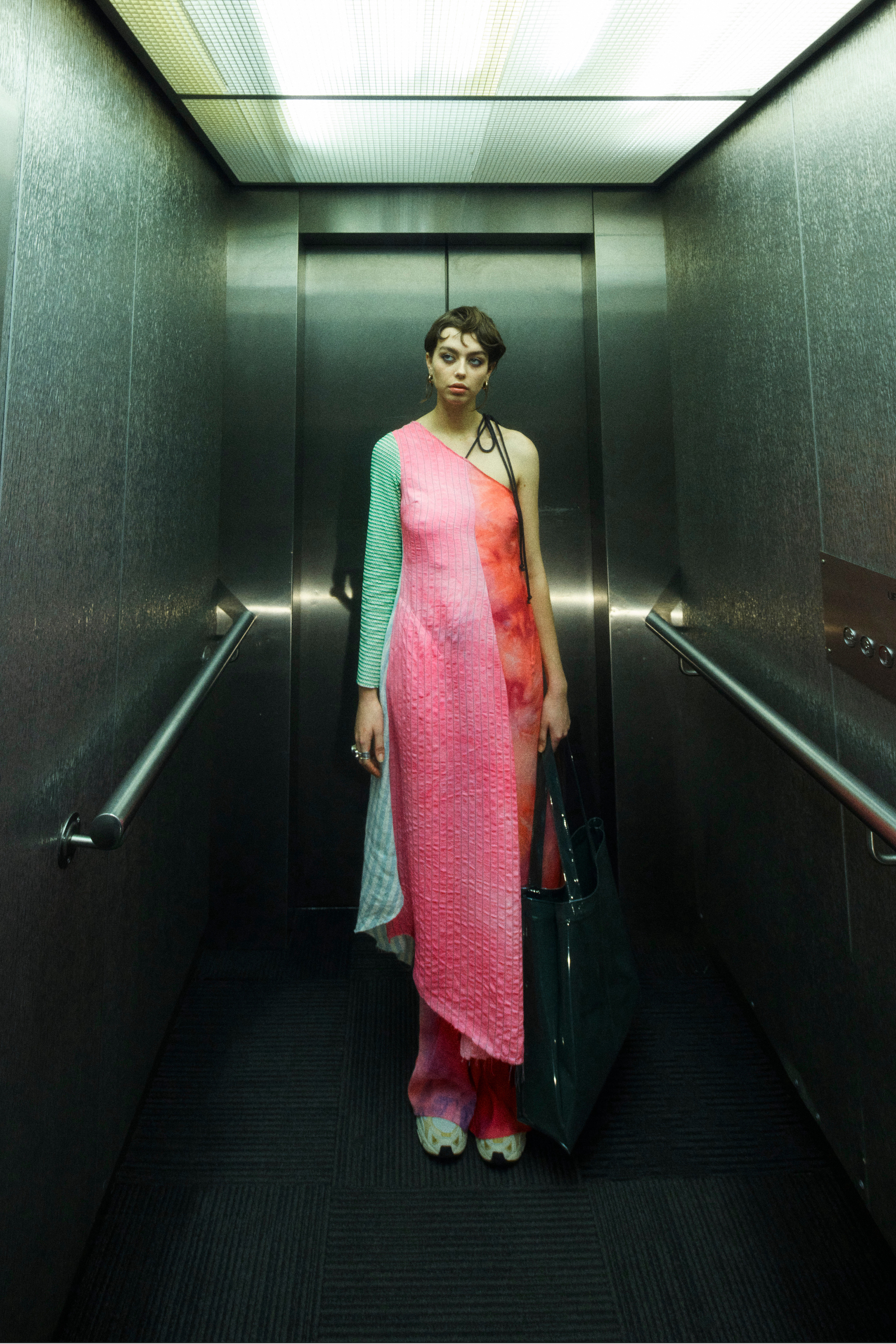 What five words represent the brand?
Nostalgic, poetic, mismatched, narrative-laden, familial.
What's behind the title of your new collection, 22.1 Avenue d'Ivry?
Lyna: Until I was 10, I lived in Paris, in the 13th arrondissement on Avenue d'Ivry. The collection is a sentimental ode to my first memories, formed by the communal lifestyle of growing up in an apartment block, but warped through the lens of a child's obscure point of view.
What's the general mood you were going for this season?
Lyna: Through 22.1 Avenue d'Ivry, I wanted to capture the fleeting moments spent in lifts with a total stranger, a memory familiar to anyone accustomed to life in an apartment block. Crossing paths with people who I can only remember by what they were wearing; my cousin's bleach-splattered jeans, grandmas with trolleys in long plastic raincoats, aunties with overly blow-dried hair and too much makeup, an old man carrying a baguette and newspaper, a young woman in a flared dress paired with sports socks and her boyfriend's jacket.
For a few seconds, travelling from floor to floor, we would create stories for who these people were, wondering who they might be or where they came from. It is the odd, colour-blocked, mismatched yet strange balance of opposites that has become representative of my childhood on Avenue d'Ivry and permeates the collection itself.
Are there any particular pieces or looks that really encapsulate this season's message?
Melvin: Our hero piece for the collection is definitely the V-Lad jacket. When developing the collection, Lyna would go deep into recounting memories of tacky teenagers, all wearing matching tracksuits with their pants tucked into their socks. For anyone who grew up in the 90s, the image is easy to conjure. We've created the jacket as a nostalgic sentimental nod to the era, designed to feel as if you've owned it forever.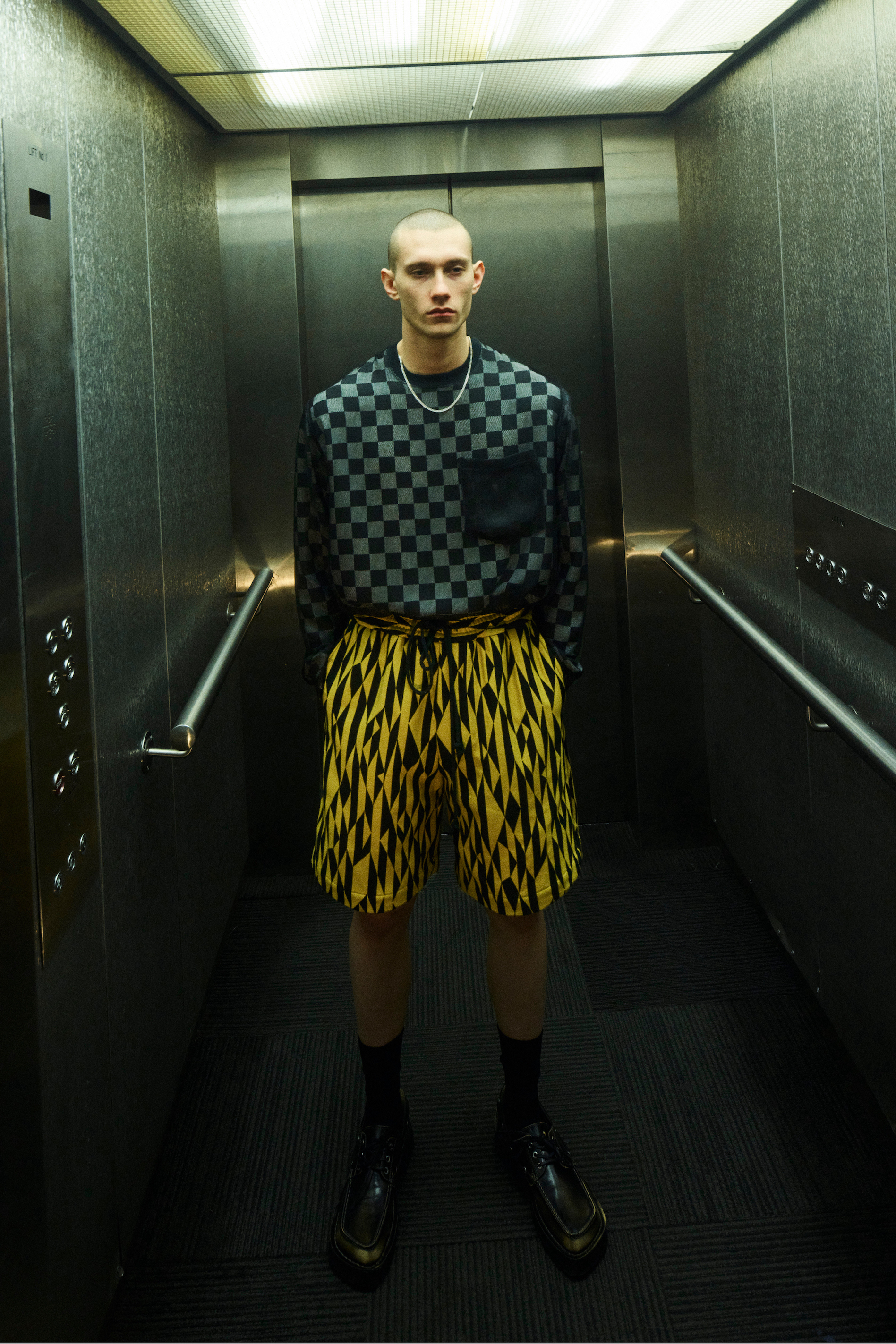 Where will you be wearing the collection?
Melvin: After nearly four months in hard lockdown, our team would be stoked to simply wear the collection anywhere other than in the office or at home.
Lyna: In Paris when we can travel again!