DM Karimah Hassan and she'll paint your portrait
The London artist spent lockdown painting portraits of the faces she'd been DM'd – and now she wants yours.
Until 2018, painting "was like a silent childhood best friend," to Karimah Hassan; one that "drifted in and out" of her life. "I knew it was a part of me," she says, "it just took time to understand where it fitted." For the past three years, however, it's become her complete and total focus. She now works full-time in a studio and on the streets of London, creating large painted murals wrought with emotion and texture. She's also currently Artist in Residence at the Sarabande, the foundation set up by the late Alexander McQueen offering artists offering support and mentorship, something that's pushing her art into "bigger spaces", she says.
Karimah grew up in Newport, South Wales, in a Yemeni, Bangladeshi and Welsh family. She moved to London about seven years ago to study and, in 2018, she graduated with an MA in architecture from the Royal College of Art. Unsurprisingly, given this background, Karimah thinks carefully about the consumption of her art and the value of multidisciplinary design. You'll often find her paintings exhibited as part of curated, multimedia presentations, such as community nights that involve open mic and live music. "Once I saw the magic of how enlivening an exhibition can be, the end goal wasn't just about the paintings, but the atmosphere that we can create."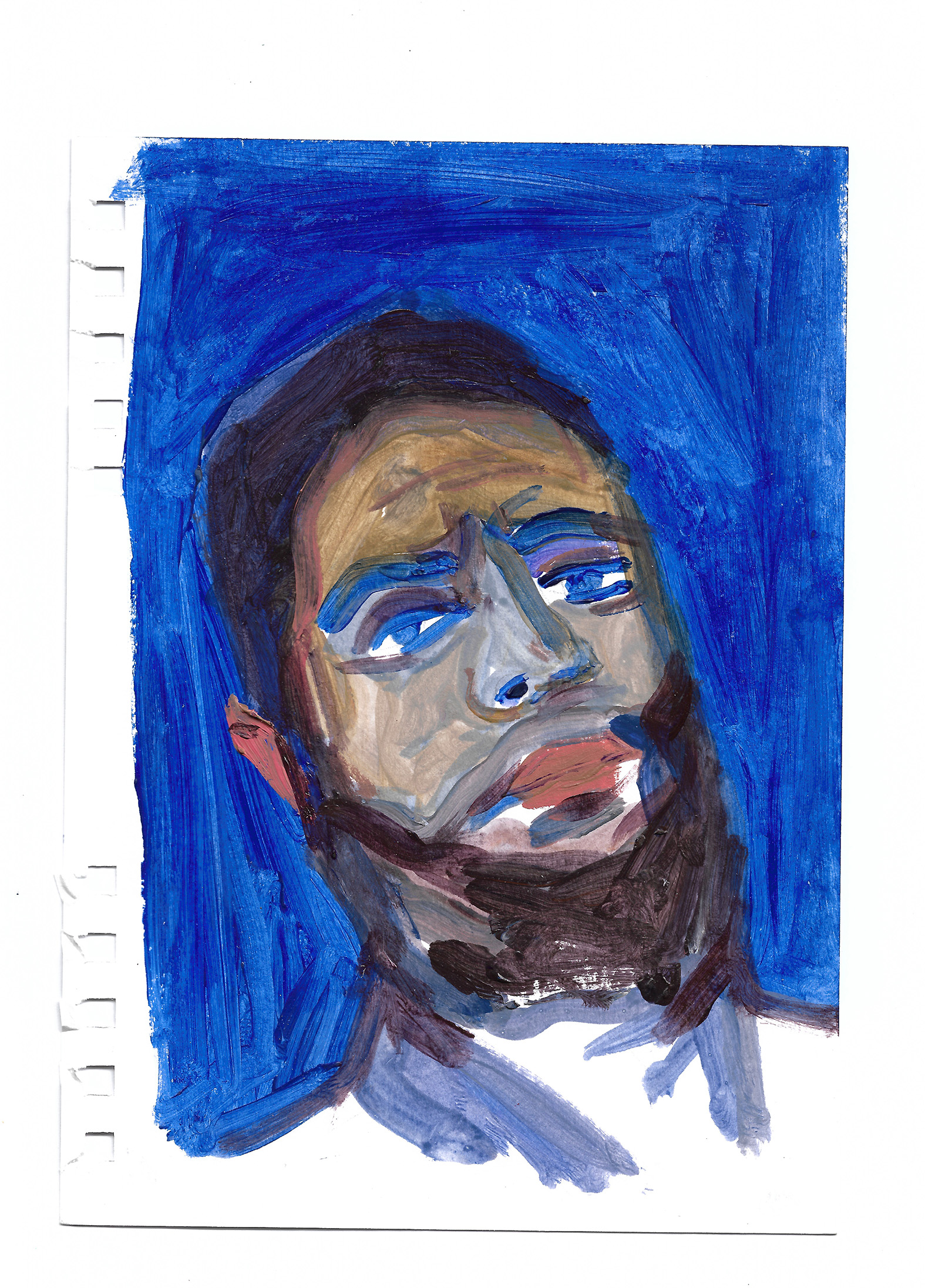 Her latest project is no exception. Opening up her practice to anyone in the world, The Strangers Yearbook is a series of portraits she paints from submissions into her DMs. It started a year ago, at the beginning of lockdown, with an Instagram call-out for selfies from her friends and family. Looking deep into these faces and rendering them in her frenetic brushwork, Karimah unwittingly began creating an abstract archive of the different emotions people carried in their faces over the pandemic.
It's since snowballed -- "I had strangers send in personal stories from all walks of life such as NHS workers, refugees on the run and couples breaking up" -- becoming more expansive and international than she ever could have anticipated. "The Instagram page now reads like an ongoing archive of the crazy year that we had, from banana bread sagas to mental breakdowns." Now, Karimah is inviting anyone anywhere to respond to her question: 'How are you feeling?' by sending her a photo and their response to @StrangersYearbook, some of which she will then paint.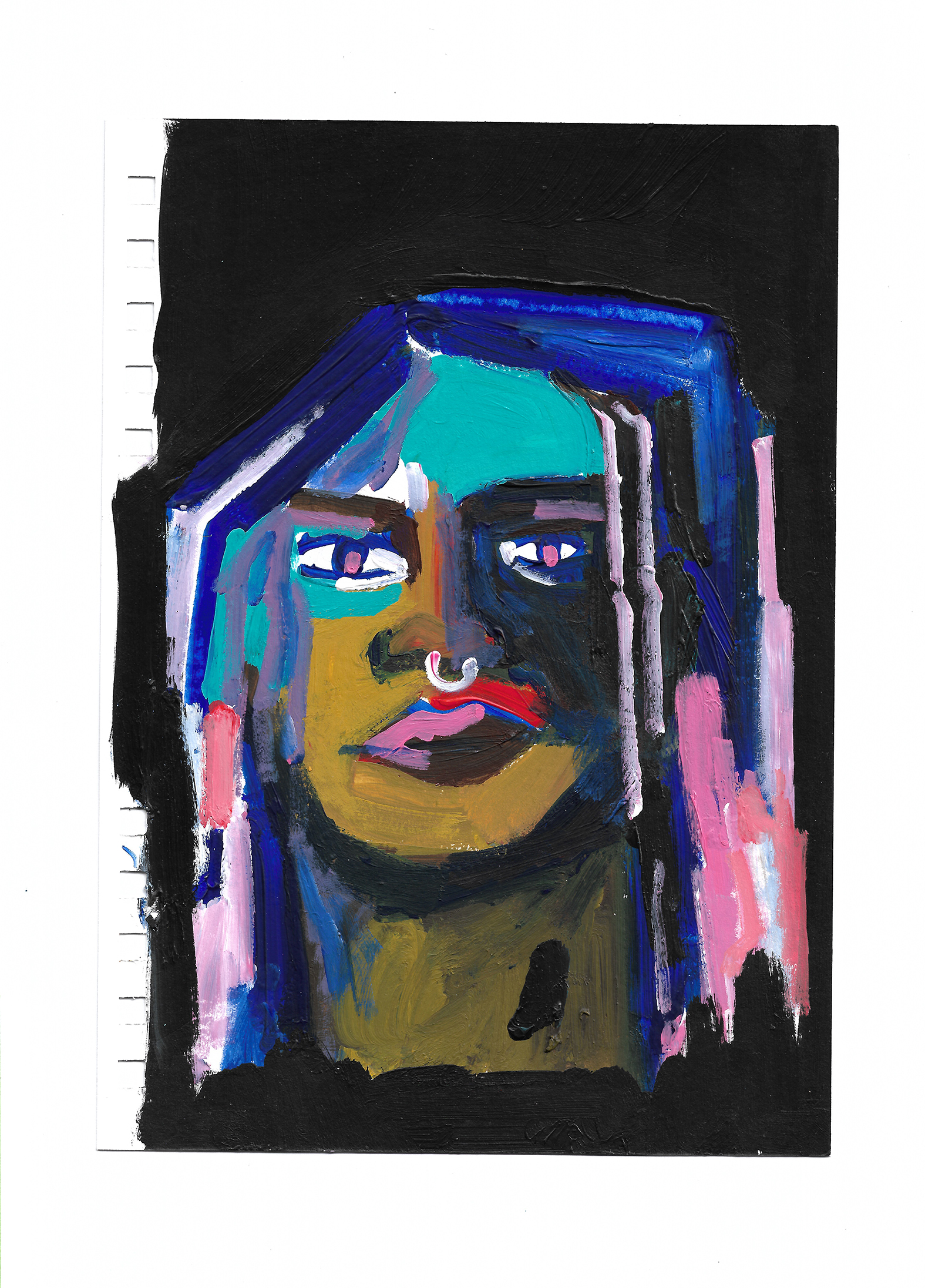 **You have a background in architecture, how does this inform your painting?
**I want to bring artistic sensitivity to the city in a way that architects often aren't afforded, and I'd like to see city-wide social responsibility in art in a way that calls on artists to work together. I think architecture has forever changed how I see the world, from the micro to the macro; I'm hyper-aware of how bodies feel and act in space. Architecture taught me that our environment has a huge impact on individual and social behaviours. This gave me a reverence for my ability as a designer and artist to positively impact the city that I live in.
**Murals form a part of your body of work, a more obvious connection with your background in architecture. Could you talk a little bit about buildings as a vessel for street art and the relationship between the two?
**You're right, I'm starting to connect the dots, and it makes sense that I bridge colour and architecture by painting in the street. Buildings are a great Trojan Horse to carry a message. Advertisers knew that long ago, and street art is simply a tactic to reclaim space in the city. I love visiting museums and galleries as a sacred space to view art, but I find that kind of space can be intimidating to some. I love seeing expression in the city because it allows a conversation by democratising who has the right to an opinion.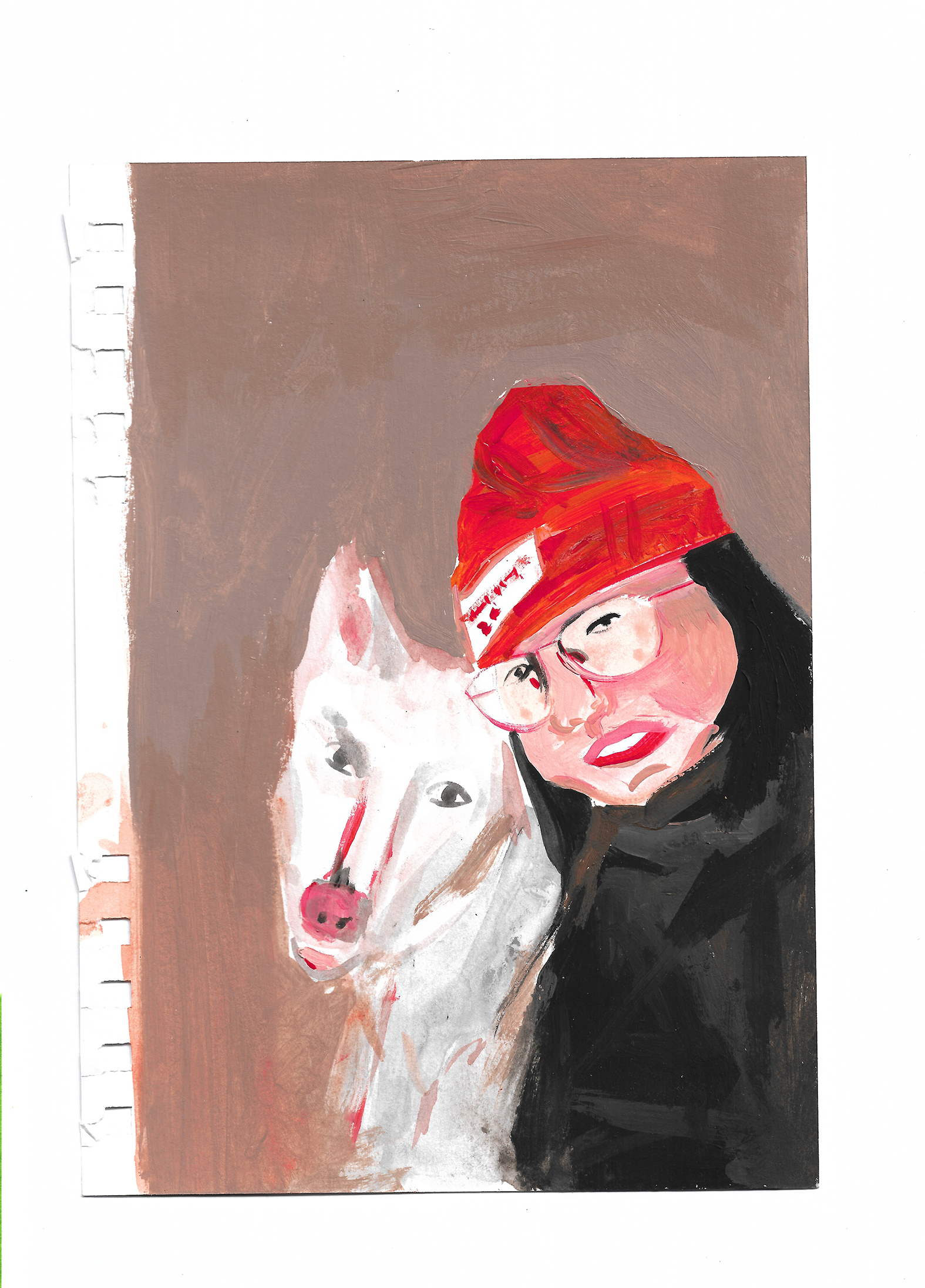 **Do you think London works for or against emerging artists, particularly artists who work on the street, with murals?
**I'm excited about where London is right now. It feels like the 'Patti Smith, Bob Dylan, Andy Warhol, Haring' era of New York in the seventies, in the way that people from music, art and fashion were friends and fed off each other. Now, London is at the heart of culture in lots of ways, so many great directors are coming up, London jazz and grime music is being recognised globally, and lots of community leaders are getting their faces seen in big brands. Those people are my friends, and their culture is my culture, our culture. For me, it's a good time to be coming up in London.
**What challenges have the last 12 months presented to you as a person? Has your work absorbed any of these changes?
**I've experienced almost every emotion, sometimes all in the same day! I lost a lot of work at the start of lockdown because a lot of what I do involves the public; hence I had to pivot my practice to find ways to connect to communities without going to in-person events, which is why I started the Strangers Yearbook. Also, the scale of my work got smaller because I was working and living from a small bedroom.
I also found genuine ways to connect with others online, which wasn't a priority before lockdown. Now I feel more at ease at being myself and opening up to people online. Also, I reconnected with creativity as an act of expression and enjoyment rather than performance or pressure, which felt really liberating.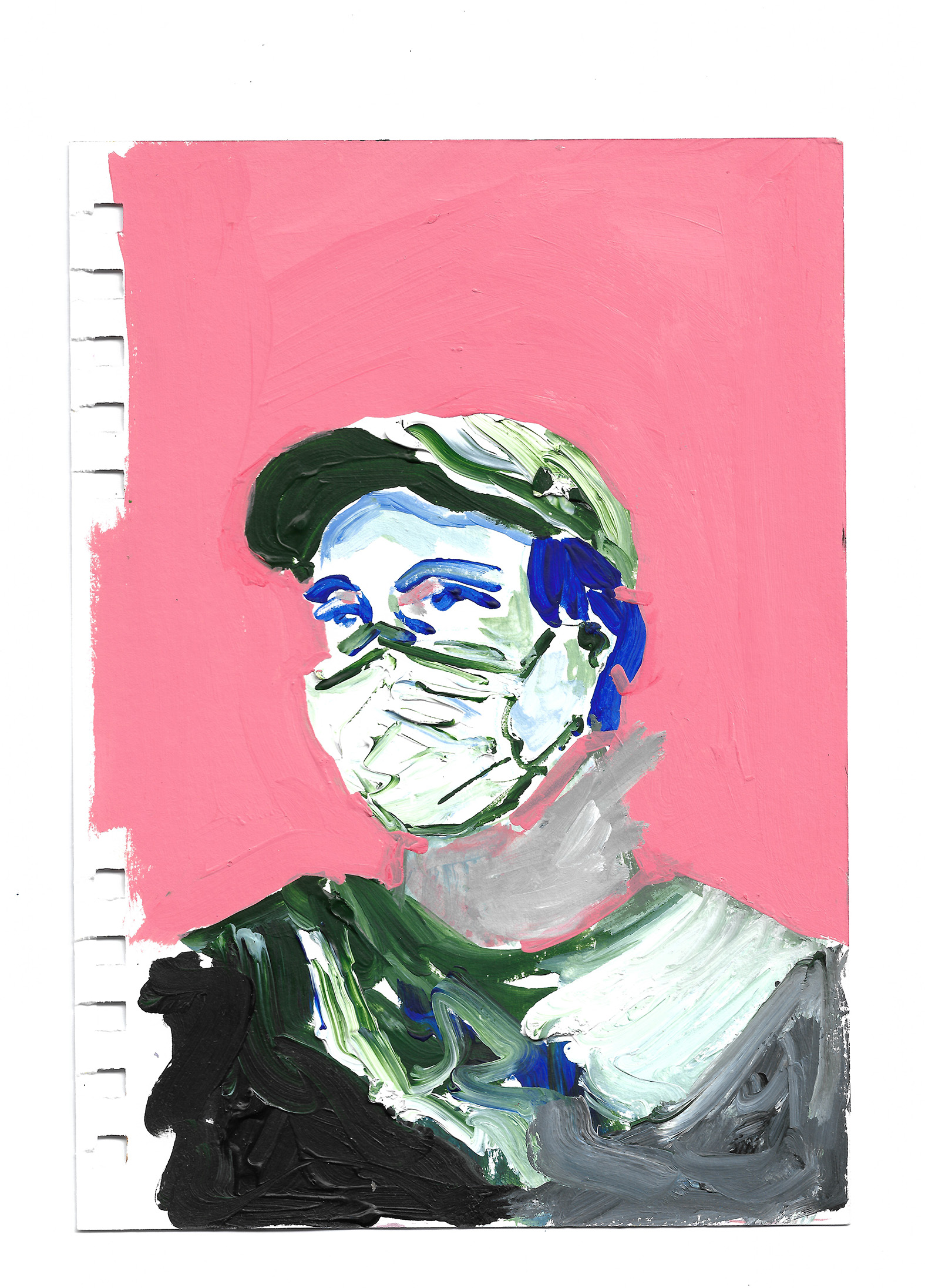 **In The Strangers Yearbook, some of your subjects feel quite vacant while others feel so deeply emotional. Could you tell us a little bit about the process of creating these, and what kind of story you hope to tell through a face?
**With The Strangers Yearbook, I painted portraits by asking people to send in selfies during lockdown. The selfie has become a modern currency, and we have become desensitised to the power of expression that comes with exposing yourself in front of someone. By painting someone's portrait and asking them how they are feeling, I'm being trusted with someone's true emotions… beyond the cute filters or fake smiles, I get to crack the facade and show something real.
What have you learnt from painting strangers faces? By asking people how they feel, I've realised that we have so much more in common than we realise. Many of us feel shame about our emotions — we feel bad about feeling good, and bad about feeling bad — you can't win. All of this shame is causing us to hide our true feelings and therefore stunt our ability to connect truly; instead, we feel overwhelmed that we have feelings about our feelings. I've learnt that despite the rhetoric, it is, in fact, possible to establish genuine connections online — it just takes an intention to be generous.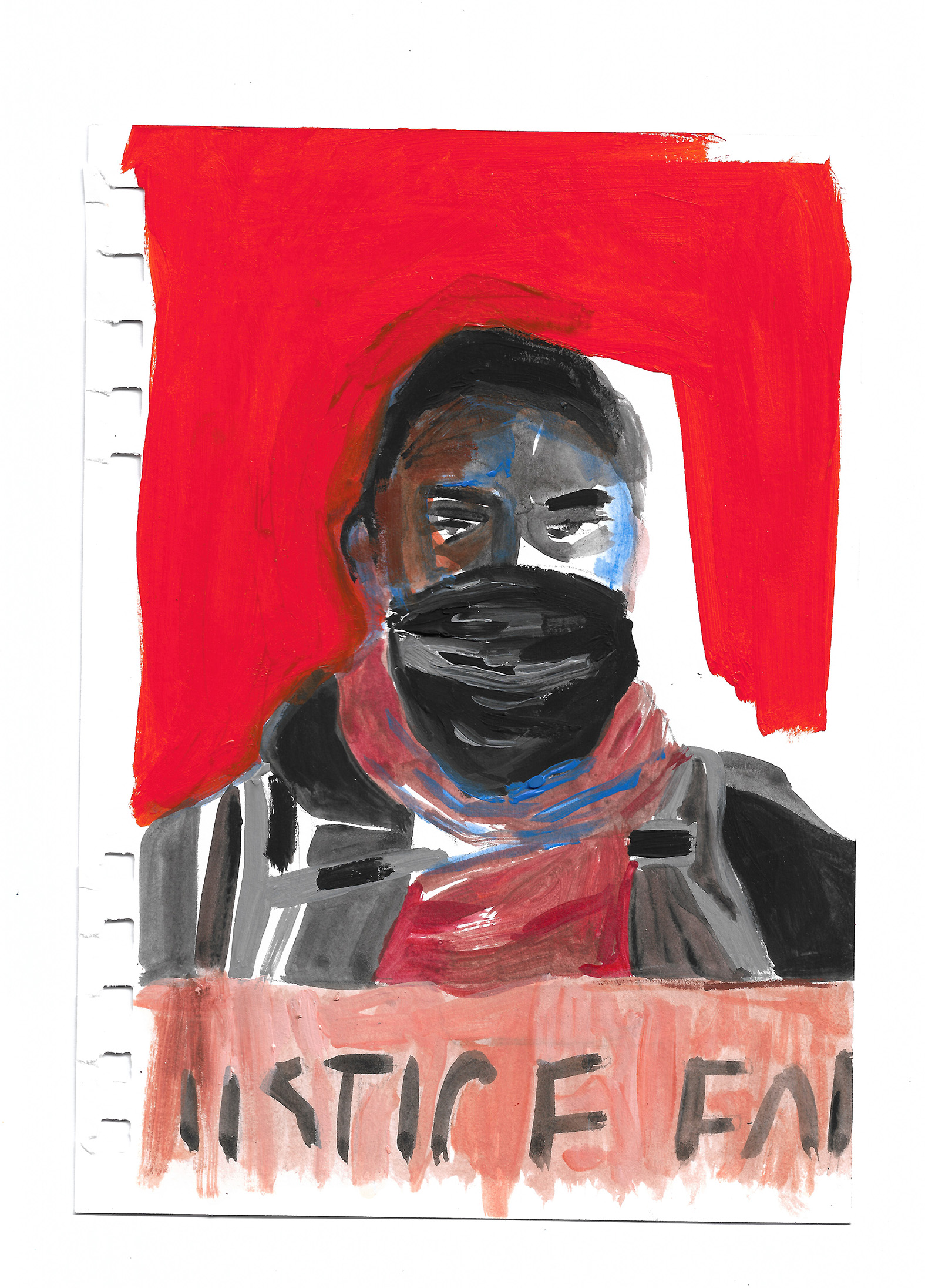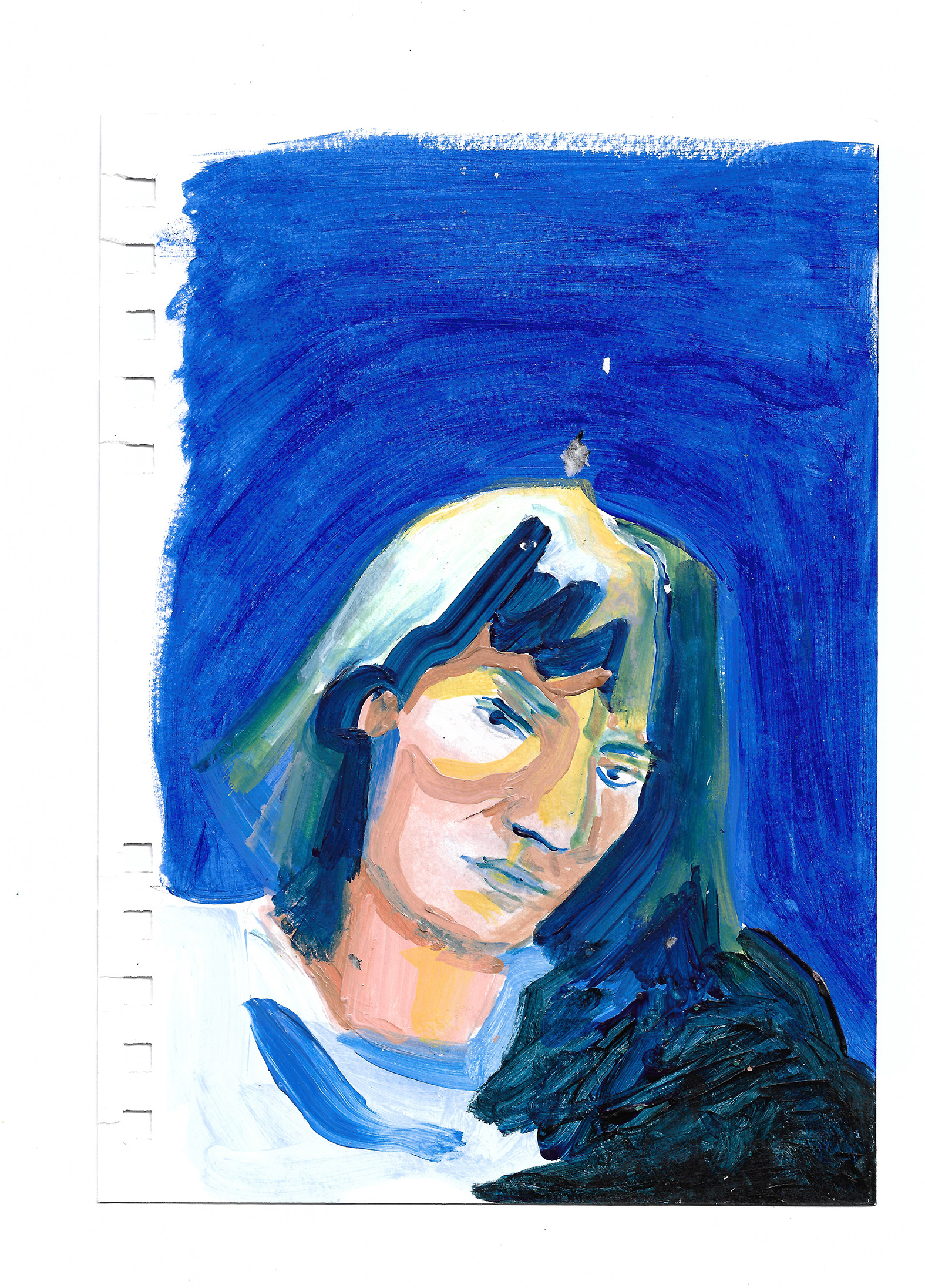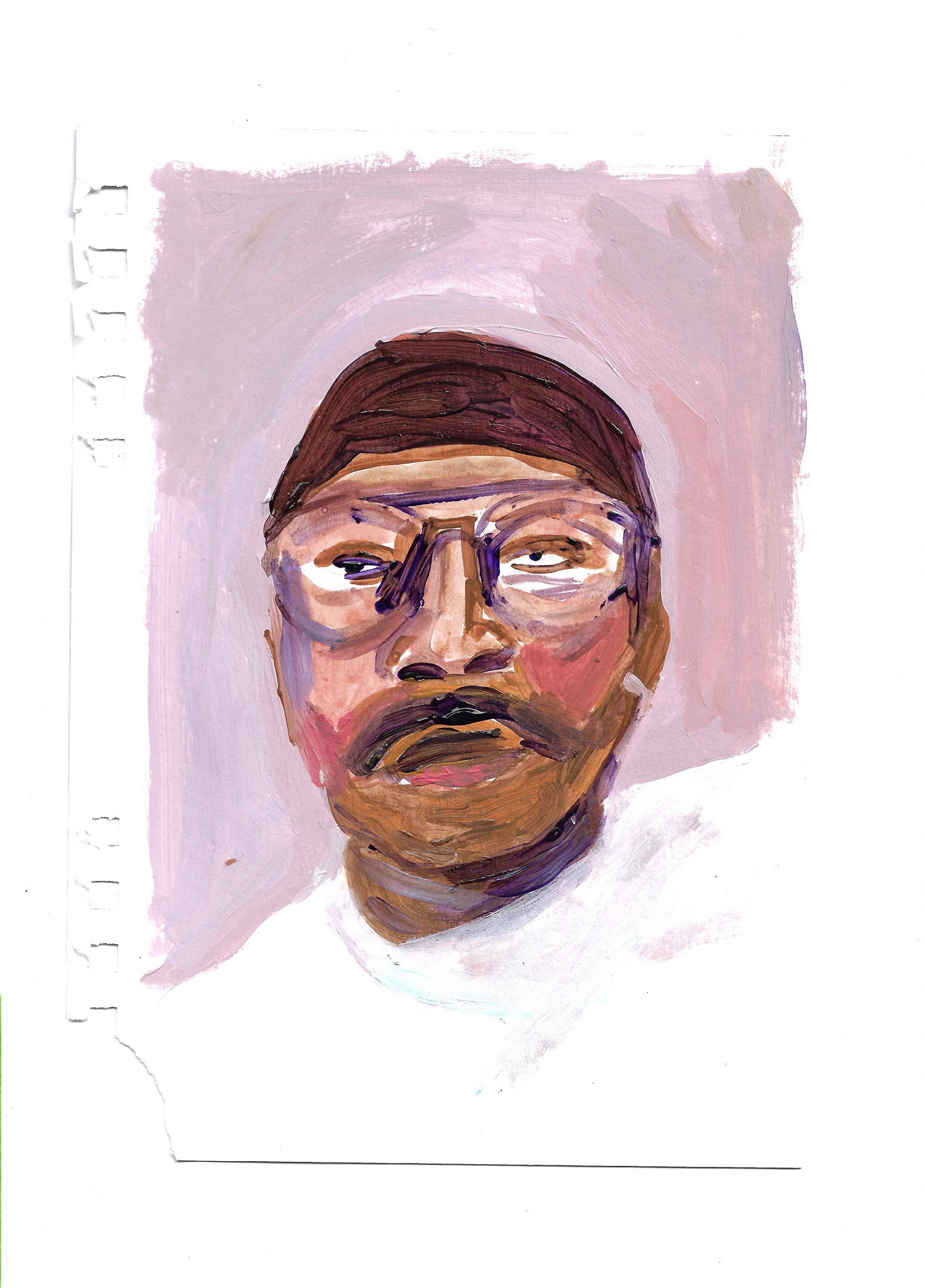 Karimah's portraits will be on show at Coal Drops Yard in London's Kings Cross, hosted by Kiosk N1C in association with Sarabande Foundation. The outdoor exhibition opens on Saturday 1 May through to mid-June. Karimah will also be hosting a pop-up gallery where you can see all 150 artworks in real life over the bank holiday weekend 1 May - 4 May.
Tagged: