Photography Jesse Lirola/BFA and David X Prutting/BFA courtesy of DONDA
Is DONDA YE's climate album?
In Chicago, the artist formerly known as Kanye West played with fire, memory and purification at a surreal listening event.
Photography Jesse Lirola/BFA and David X Prutting/BFA courtesy of DONDA
150 years after Chicagoans rebuilt their homes in the wake of the Great Fire, YE rebuilt his South Side home in Chicago — and then burnt it down. YE, the artist formerly known as Kanye West, had returned to his home city this Thursday for a third listening event of his newest studio album DONDA and used the night to cast a series of protection rites and rituals: burning his childhood home in front of a live studio audience was only the culmination of a night of mysticism. Although the Sunday Service Choir does appear on DONDA, the YE seen in Chicago isn't full-speed Christian. Instead, he's entered his druid, drone and near-apocalypse phase.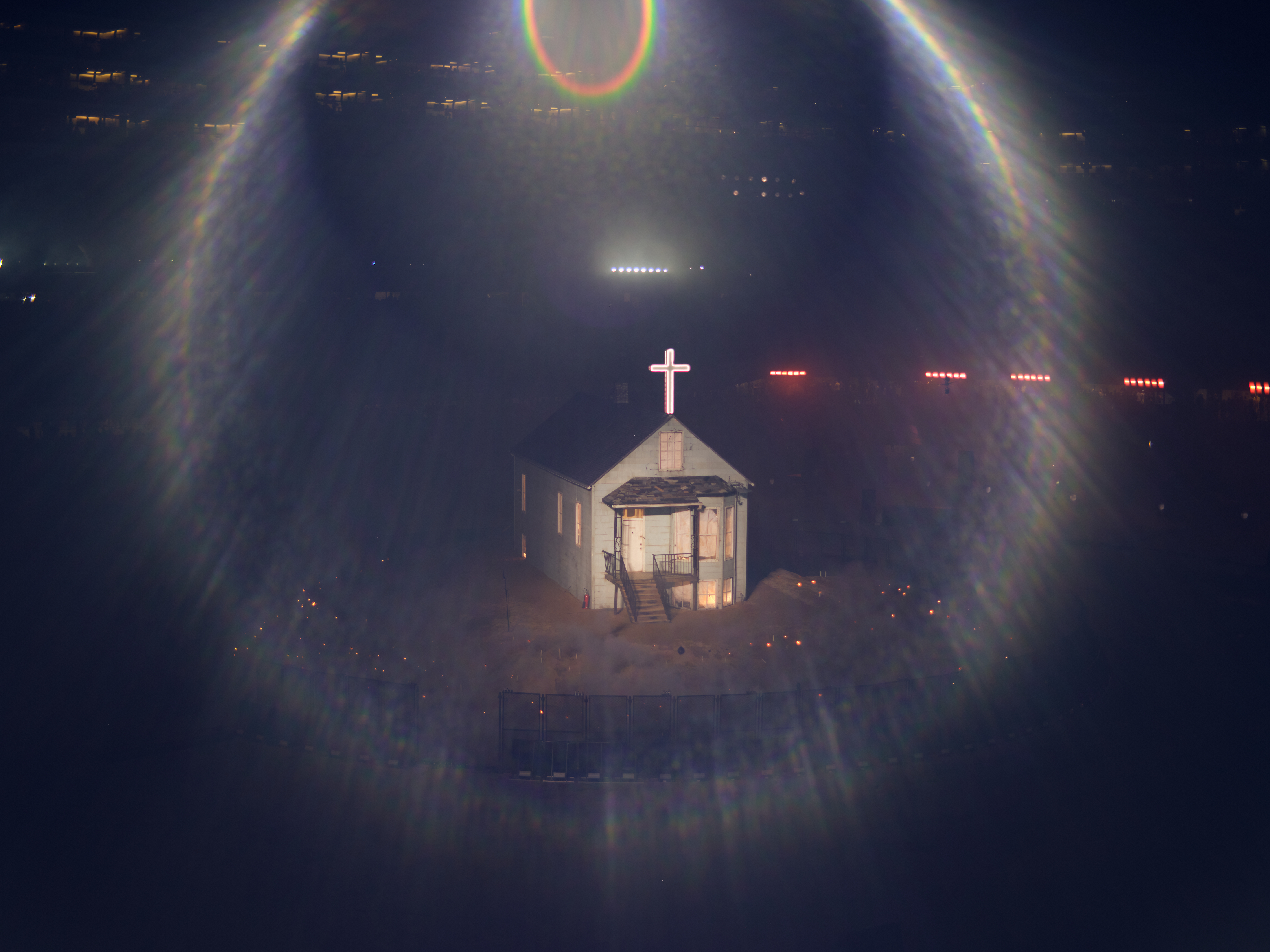 Every version of DONDA is distinct: the two previous Atlanta listening events were mixed differently and featured entirely unique visuals, including a 5-mile-tall light beam and YE ascending through it. Chicago's DONDA was a beast in its own right, a final night of YE acting as magician, journeyman and experimenter, alongside Balenciaga creative director Demna Gvasalia, before the album was released on August 29. YE's long been a supporter of bringing the audience into the creative process and empowering them through his music, something DONDA's events and the $200 album remixer tie into alongside the music. "If you're a Kanye West fan, you're not a fan of me, you're a fan of yourself. You will believe in yourself," YE told the BBC in 2013. "I'm just the espresso. I'm just the shot in the morning to get you going." Chicago's DONDA might be YE empowering us to protect ourselves against an incoming apocalypse, in perhaps the most climate-centered performance of his career.
Looking like a Mad Max musician with Balenciaga knee-padded leather pants and a balaclava-ed face, YE rapped from his home's stoop in Soldier's Field alongside a posse of strange appearances (Marilyn Manson? DaBaby? Really?) and a squadron of monks who, all together, formed a ring of defense against waves of disaster. There were armies and roughly 30 cars encircling his home, scorching flames, smoke that turned the humid air rancid and flares that glinted off the blue seats of Soldier's field, making the house look like the only structure above a great wall of hurricane water.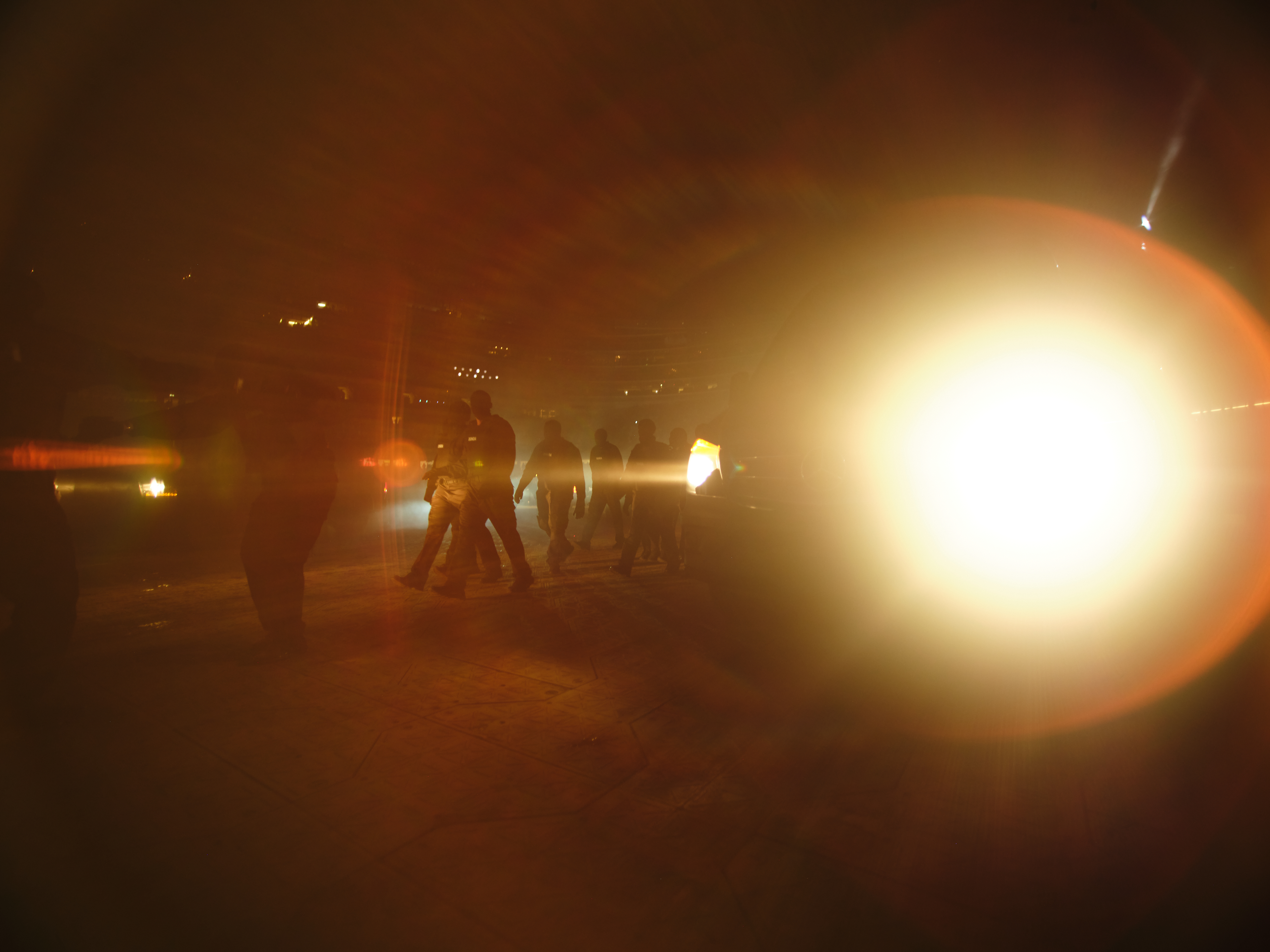 From the event's opening, where his infamous "George Bush doesn't care about Black people" Katrina clip flashed against the dark ecology term HYPEROBJECT, I waited for YE to give some grand statement on climate apartheid and pandemic life — especially because his mother, Donda, died from health complications following plastic surgery. As he sang, the worst New-Orleans-bound hurricane since Katrina was forming. YE used Donda's name in invocations and spoke through pulsating rituals that bubbled into chaos, then fire. A flaming YE emerged from his childhood home, soon to be greeted by a ghostly Kim K in a Balenciaga Couture bridal gown. While YE and Kim had previously hired private firefighters to protect their Calabasas mansion from climate fires, this listening event depicted a path not traveled. Instead of dying, YE saw this new fire as just another purification ritual. The night of protection spellcasting had worked. The significance of each element — and what happened between YE and his ghost bride when the lights turned off (remarriage ceremony?) — will be hotly debated. But YE's central theme in Chicago, that we can take the lessons and memories of our ancestors to build a future, is the most emancipating and captivating takeaway.
Outside of the event's glowing pillow of fog mixed with stadium lighting, Chicago traffic had come to a near standstill. The drive to see YE up close simply overwhelmed city infrastructure. If the city can't handle a prophet of the future, we certainly aren't ready for the future that he depicts in all of its crashing waves, encircling paramilitaries and calls for help. One day, hopefully our means of protection and magic will be as powerful as YE's.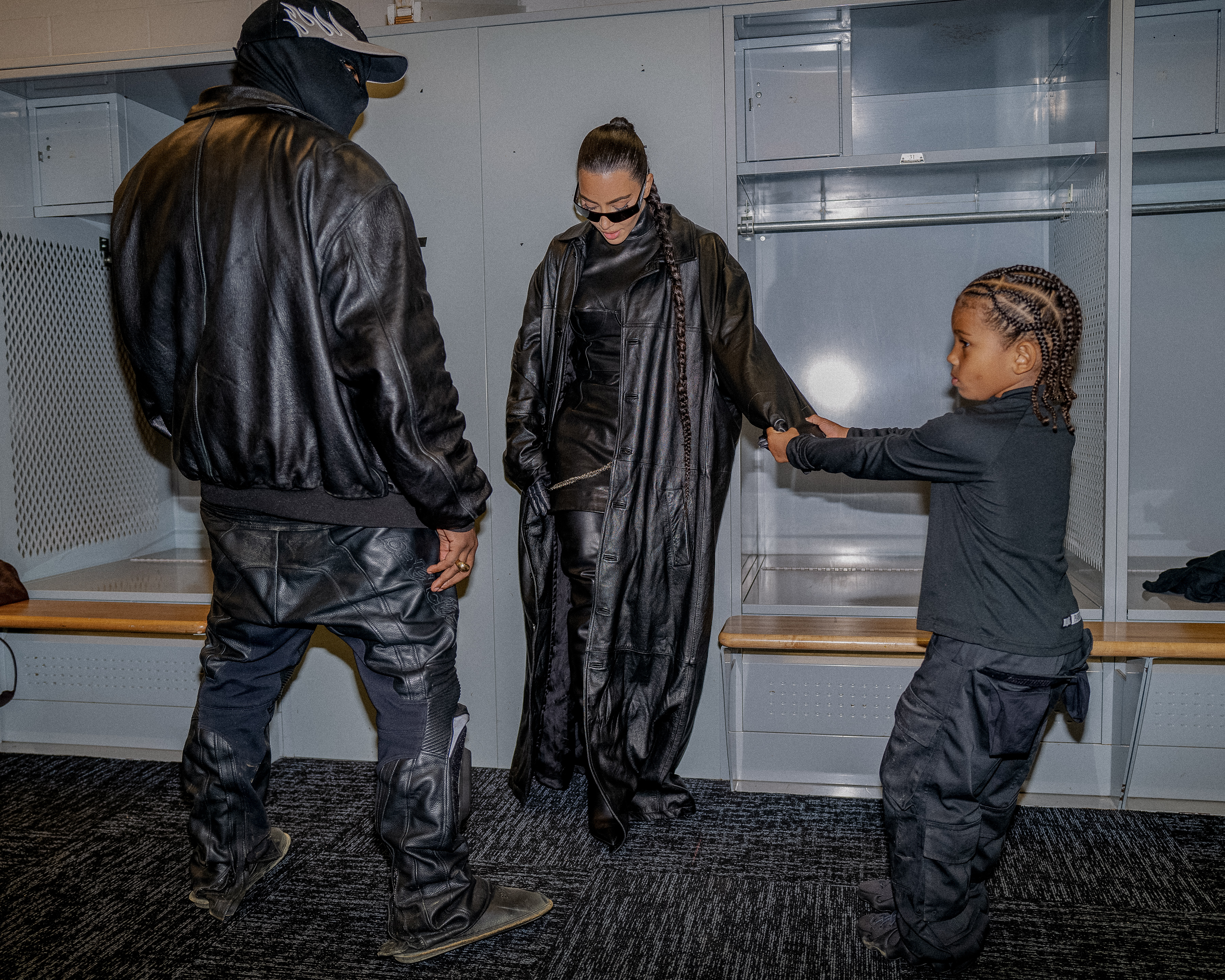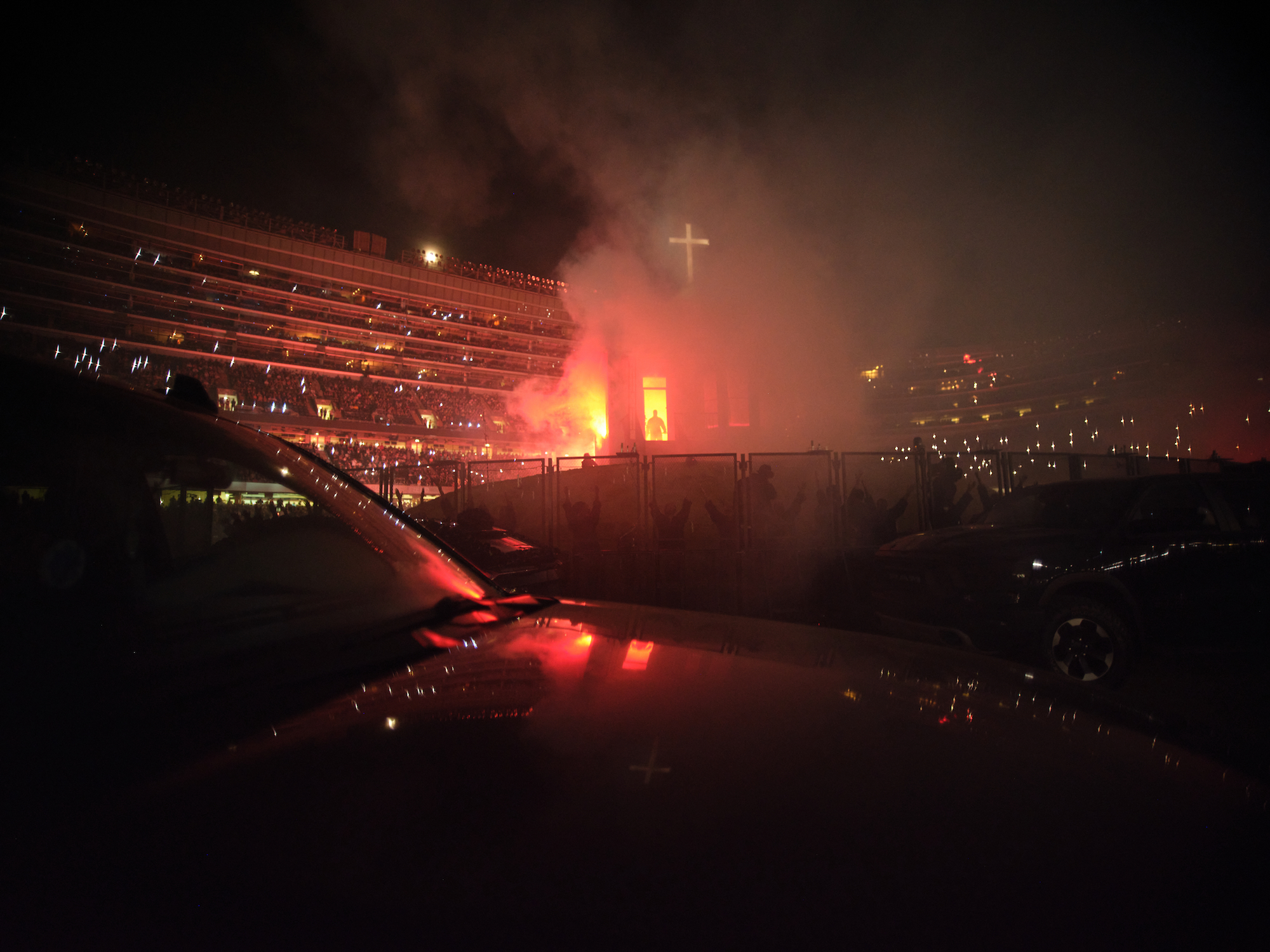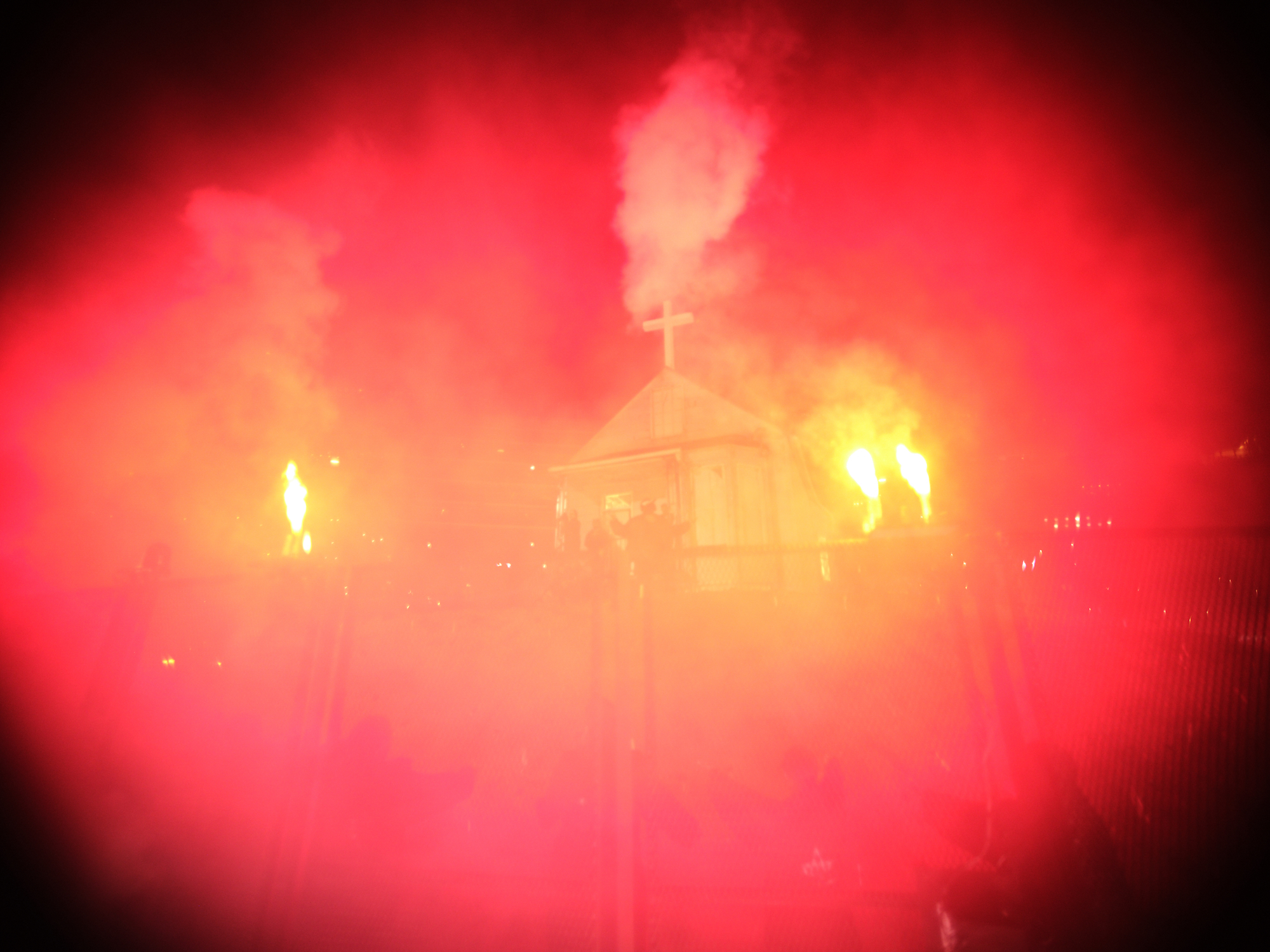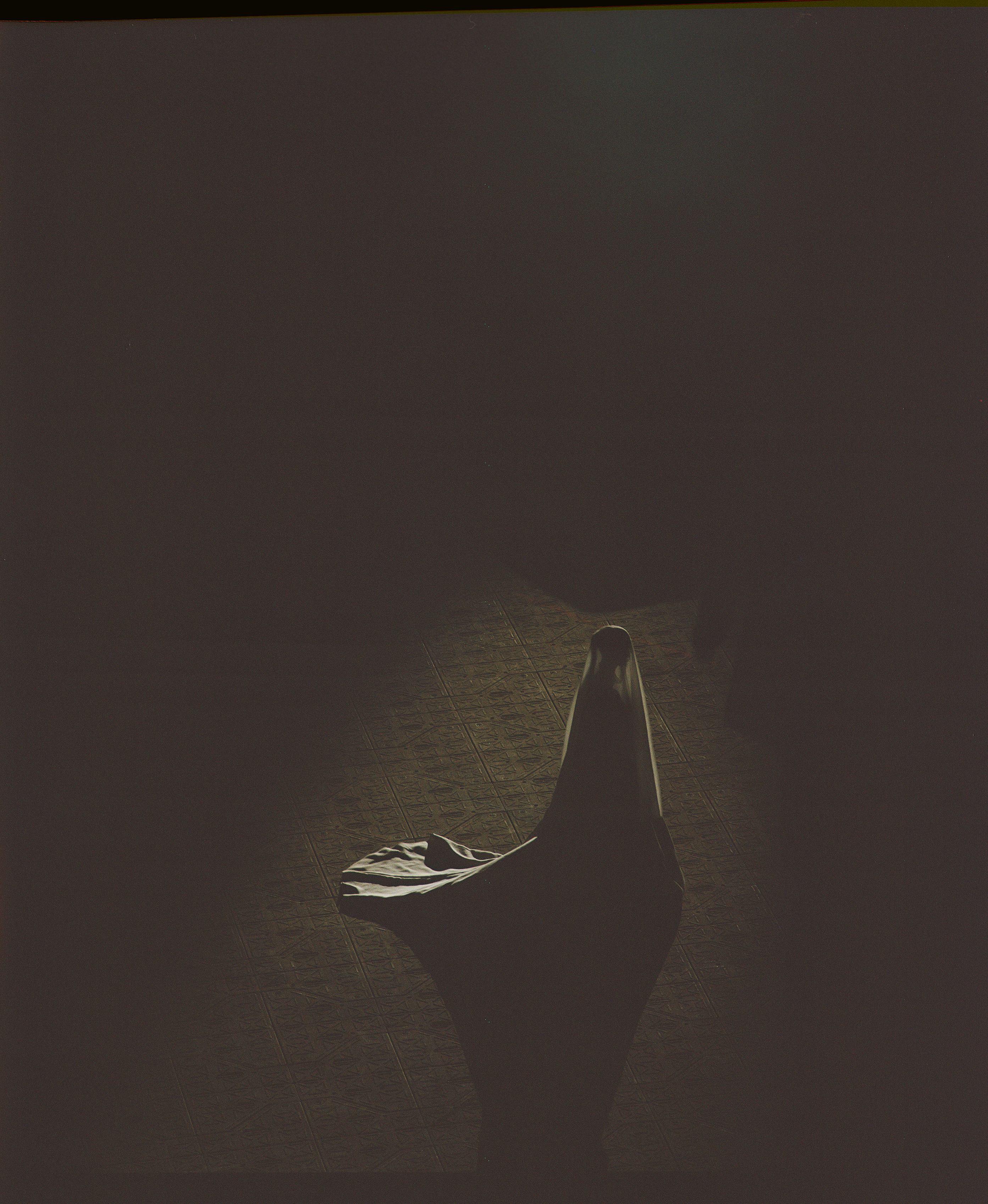 Tagged: