read kesha's emotional manifesto about holidays and mental health
Seasonal depression season is real.
|
30 November 2017, 7:46pm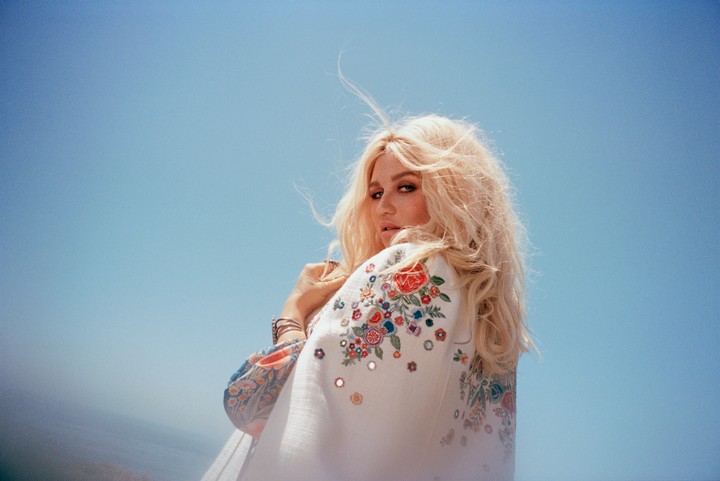 Photography Grace Pickering.
The holidays aren't all about pretty lights and weird presents and pretending you don't know every word to Billy Gillman's seminal mall jingle "Sleigh Ride." Seasonal depression is real. For those who suffer from mental illness during most months of the year, the holidays — and the lack of routine that's supposed to feel liberating — can be difficult AF. That's before you throw in the second cousin who shows up in a MAGA hat.
Kesha knows exactly how hard holidays can be. Before she was turning her mental health struggles into powerful pop ballads, Kesha spent one Christmas telling her mom she needed help with her eating disorder. These days she's earning Grammy nods for her dazzling comeback album Rainbow and her raw live performances. And guess what? Holidays are still hard! In an emotional essay for TIME, Kesha described the anxiety and fear that often sets in during the season of joy and cheer. She also shared an empowering holiday mental health manifesto for fans who struggle too.
"Sometimes, you're forced to spend time with family you rarely see and don't always get along with," Kesha wrote. "Or maybe you're alone when everyone else is with family. Or you are off from work, with more time to think troubling thoughts. Or you are at work and can't be with those you love. Or you are thrust into party situations that tempt your demons. Or you aren't invited to those tempting parties." Kesha described asking her mom for help with her bulimia, and feeling guilty for needing space. "To fight this, I've developed a mantra: It's not selfish to take time for yourself."
"Take a walk in nature," Kesha advise. "Talk to a friend you trust or a therapist. Sit out one of the holiday gatherings in favor of some personal time. Just do whatever helps you calm down and gives you a break from the stress. Download one of the many meditation apps for your phone. I particularly like Calm and End Anxiety."
At the end of the day, Christmas is just another day on the calendar, even if you have to eat dinner at lunchtime.