selena gomez on her surgery scar and self-acceptance
The pop star is feeling positive, thanks to Cardi B.
|
30 November 2017, 10:49pm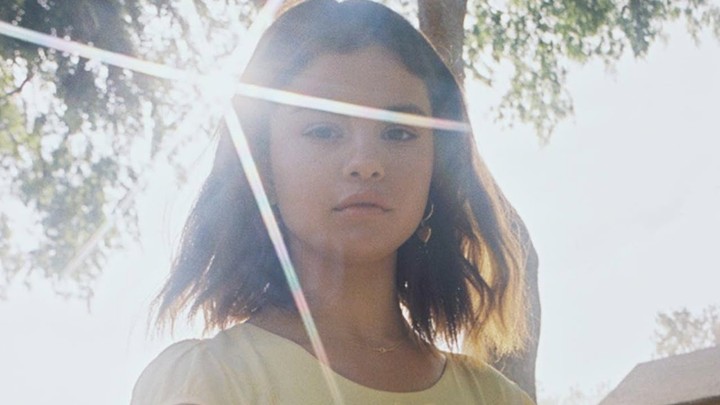 Still via YouTube
Selena Gomez and Cardi B have a lot in common. The two women — a former Disney starlet and an erstwhile stripper — have been killing it this year by being completely true to themselves. But Selena feels a connection to Cardi for a different reason. In an interview with Billboard, which named the "Fetish" singer Woman of the Year, Selena says she's inspired by Cardi's hella refreshing attitude towards women's bodily agency. She's talking about cosmetic surgery.
As you might expect, Selena has been looking at her body differently after undergoing a life-saving kidney transplant earlier this year. "I just kept thinking about how much my body is my own," she recalls. "Ever since I was 7, my life always felt like I was giving it to someone else." Selena is now comfortable with her scar, which reminds her that many of the things she used to worry about don't matter. And, that women who make deliberate changes to their bodies aren't always doing it out of insecurity.
"There are a million things I can do — lasers and creams and all that stuff — but I'm OK with it," she continues. "And by the way, there's nothing wrong with [plastic surgery]. Cardi B has been my inspiration lately. She's killing it, and she is proud of everything she has done. So there is absolutely zero judgment on my end. I just think for me, it could be my eyes, my round face, my ears, my legs, my scar. I don't have perfect abs, but I feel like I'm wonderfully made."
Cardi B is now a history-making rap superstar, but she has never tried to hide her past. Earlier this year she opened up about how dancing with women of different ethnic backgrounds affected her self-esteem. She even described getting an illegal butt implant procedure from a woman who later fed her milk and cookies. Selena has herself remained real AF during her fight to win creative independence. She'll have to get in line for a collab though — seems like everyone including breakout Call Me by Your Name actor Timothée Chalamet wants a piece of Cardi B.