Photography: Mitchell Sams
stella mccartney continues to create on her own terms
"I am what I am, who are you? What the fuck you going to do?" Freshly independent following her split from Kering, McCartney provided a sartorial lip-sync to Tygapaw's 'Who I am.'
Photography: Mitchell Sams
Soundtracked by Tygapaw's empowering "Who I am," Stella McCartney used her spring/summer 19 show to reaffirm what her freshly independent label is, what it represents and to reintroduce her quintessential woman and emerging man to us. In a sartorial lip-sync, McCartney was powerfully repeating "I am what I am, I am what I am, I am, what I am," to fade.
"It's no big deal," McCartney replied when asked about the split from Kering and its impact on her eponymous house backstage. "I don't feel like I'm my own because I'm surrounded by a family of incredible, talented people and that's exciting and inspiring. This collection is very Stella. It's all about the future of Stella," she continued. She is creating on her own terms. From the opening look of a form-fitting swimsuit-inspired jumpsuit through to the relaxed "boyfriend" tailoring, the organic tie-dye T-shirts and denim to a free-flowing sustainable lurex dress, McCartney reaffirmed her signature sense of easy, everyday cool. In a trend-friendly spectrum of washed-out neons and dirty pastels -- from bleached fluro to spearmint -- this was was a comfort-focussed wardrobe that felt like a summer daydream.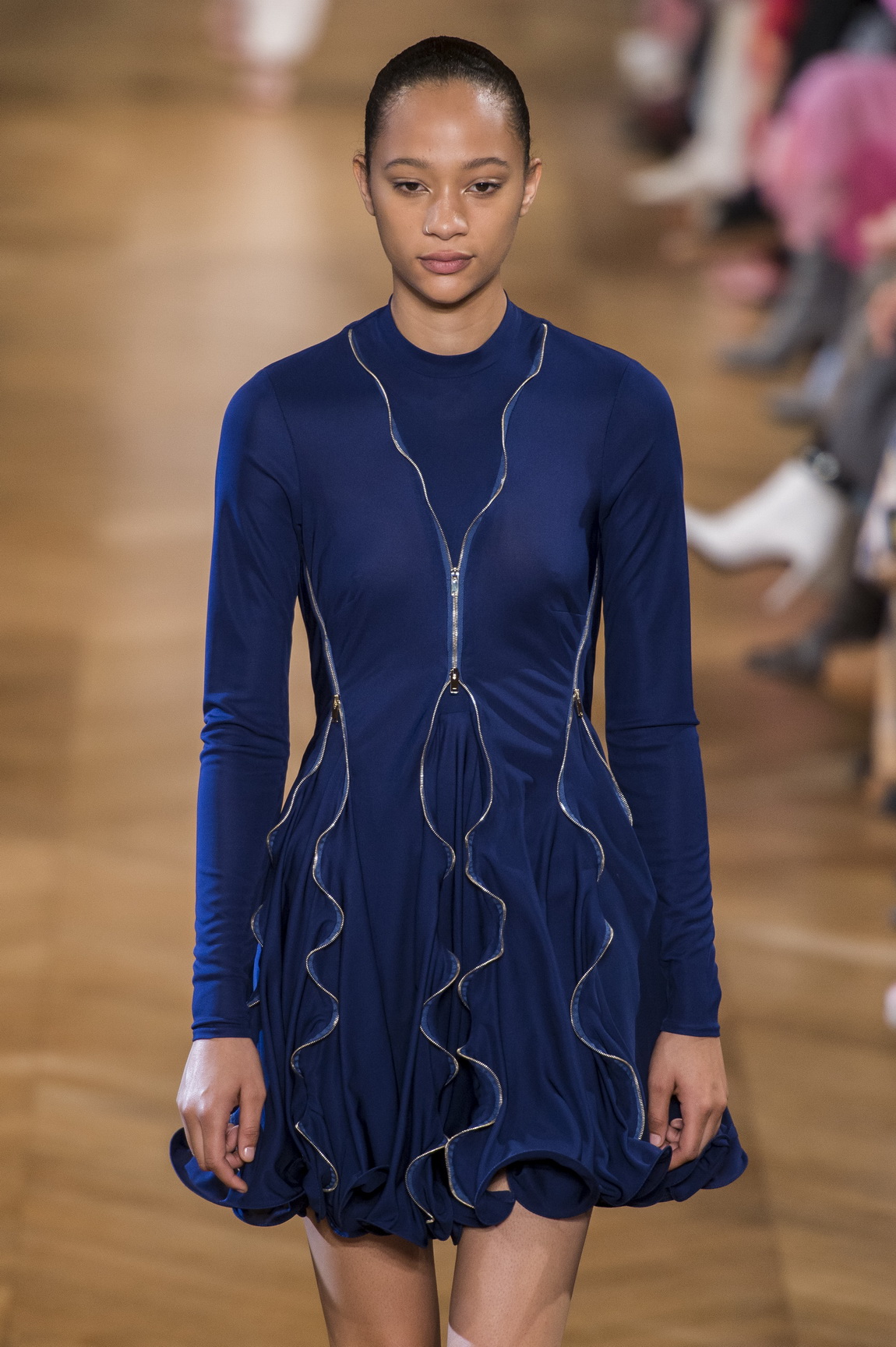 Fashion's eco-warrior has proved that we can be both chic and sustainable ever since she left Chloé and launched her eponymous line in 2001. Long before sustainability was a hashtag or industry buzzword, Stella McCartney led the way and encouraged the industry to follow. A lifelong vegetarian, McCartney does not use any leather, fur or animal skin of any form in her designs and her textile advancements have encouraged a growing number of luxury houses to follow her lead.
In her first show since the Kering split, as she underlined her seductively simple signatures, she ultimately reminded us all just how chic, conscious, and green the industry can, and indeed should, be. From the "green is the new black" 100% compostable show invitation containing the Stella McCartney and Minnie the Minx comic detailing the show experience, to the recycled nylon shell suits, organic denims and eco alter-nappa accessories (and even the post-show complimentary electric lime scooters), McCartney led the way once more.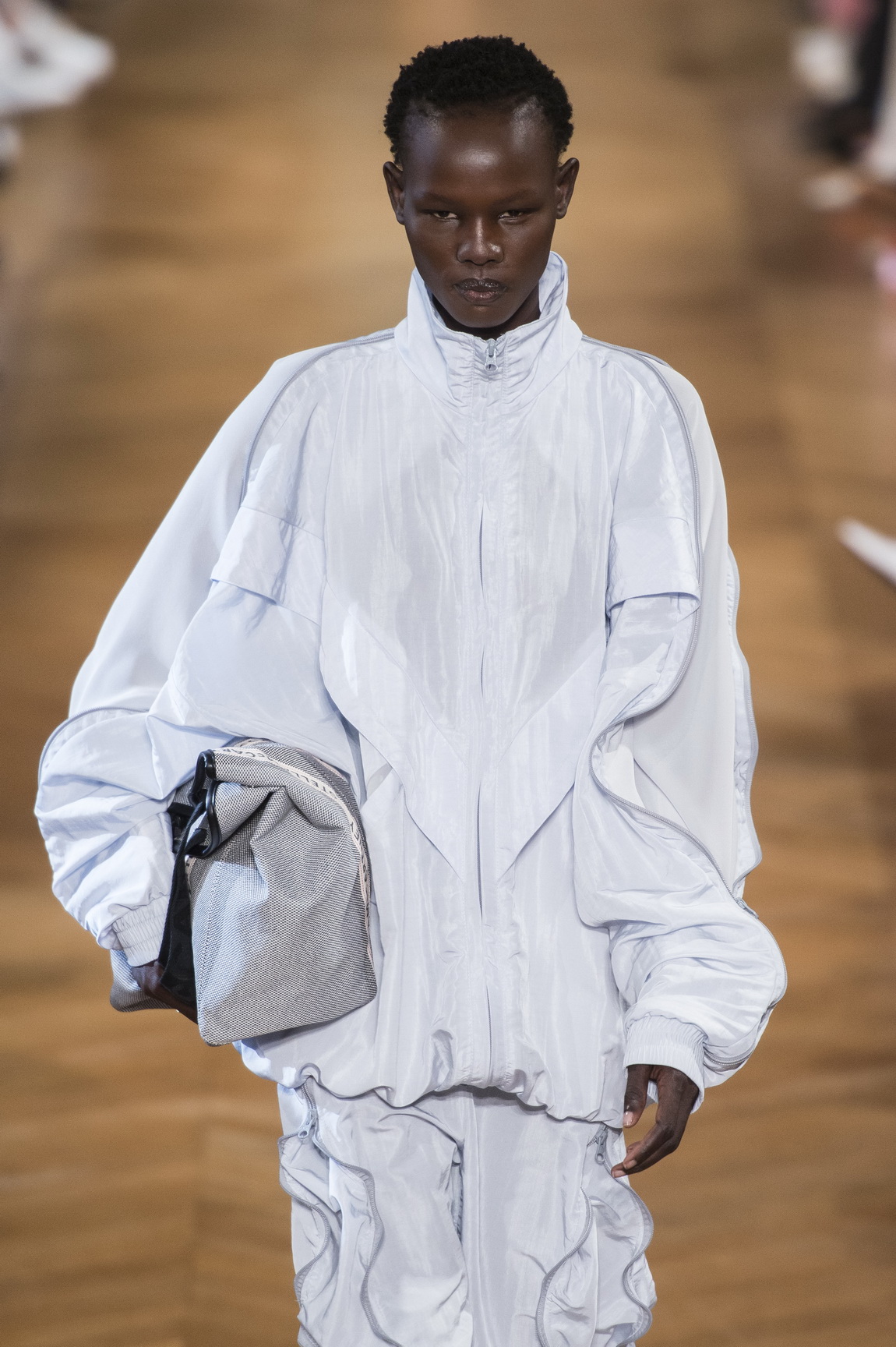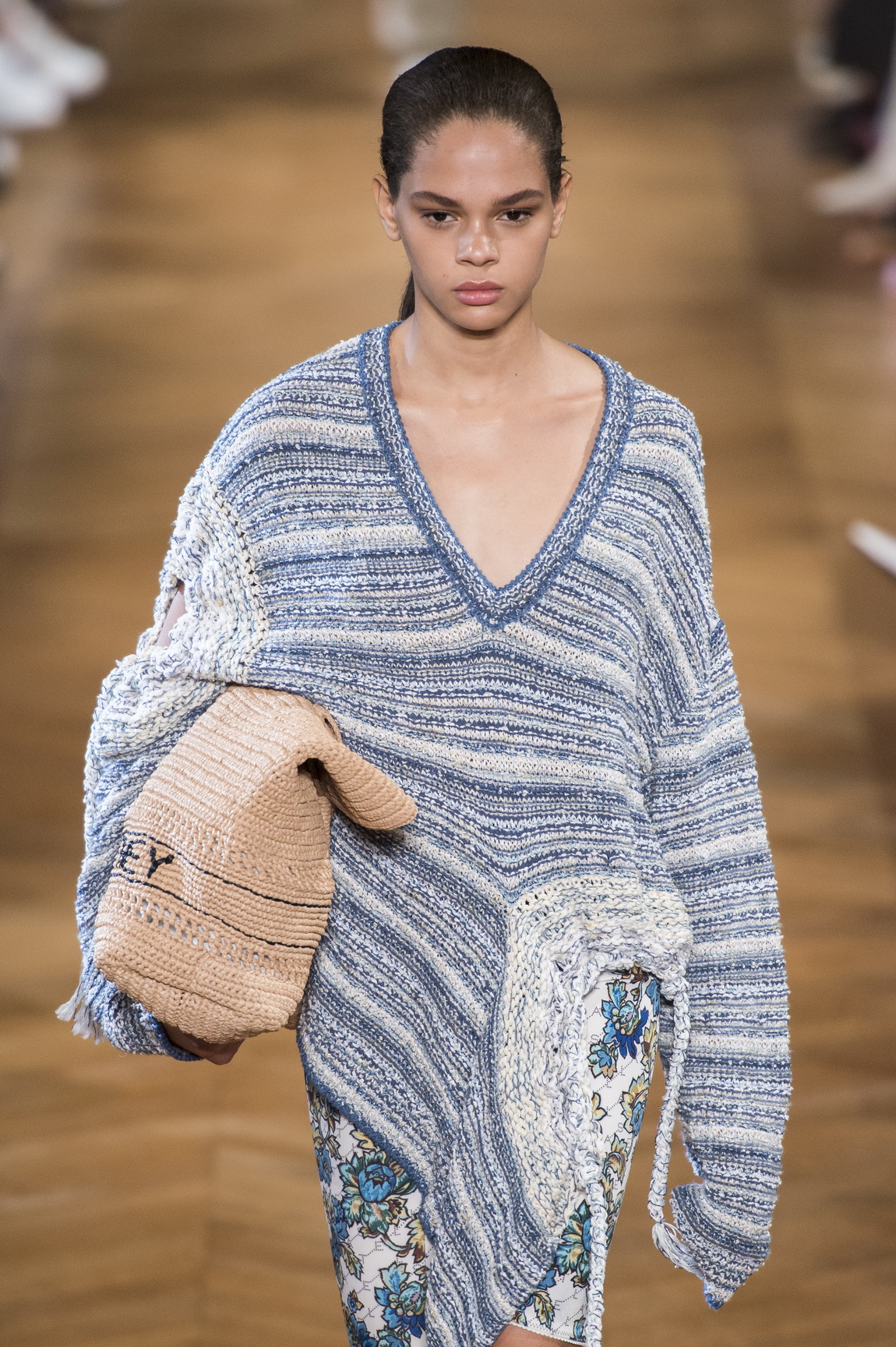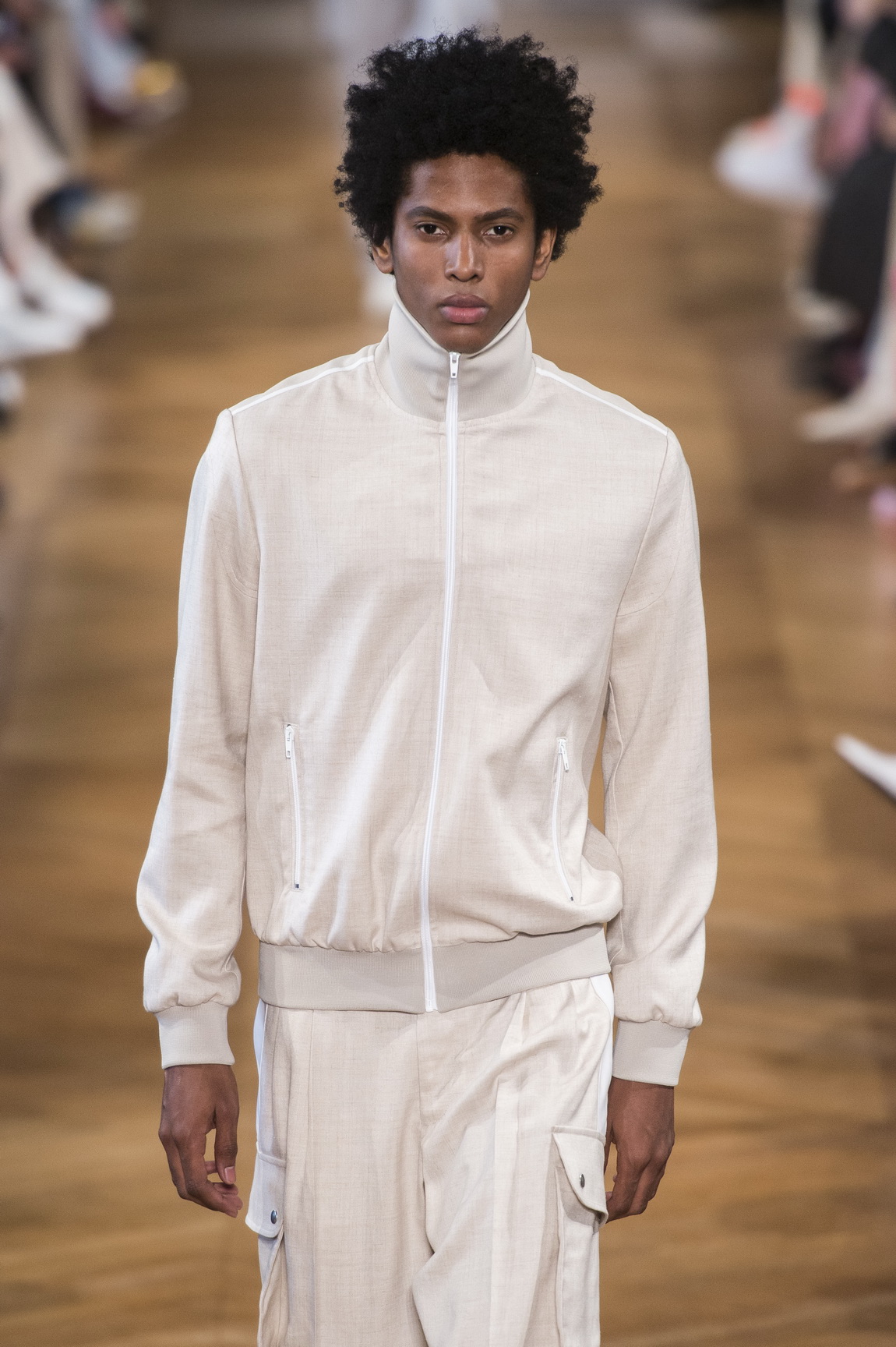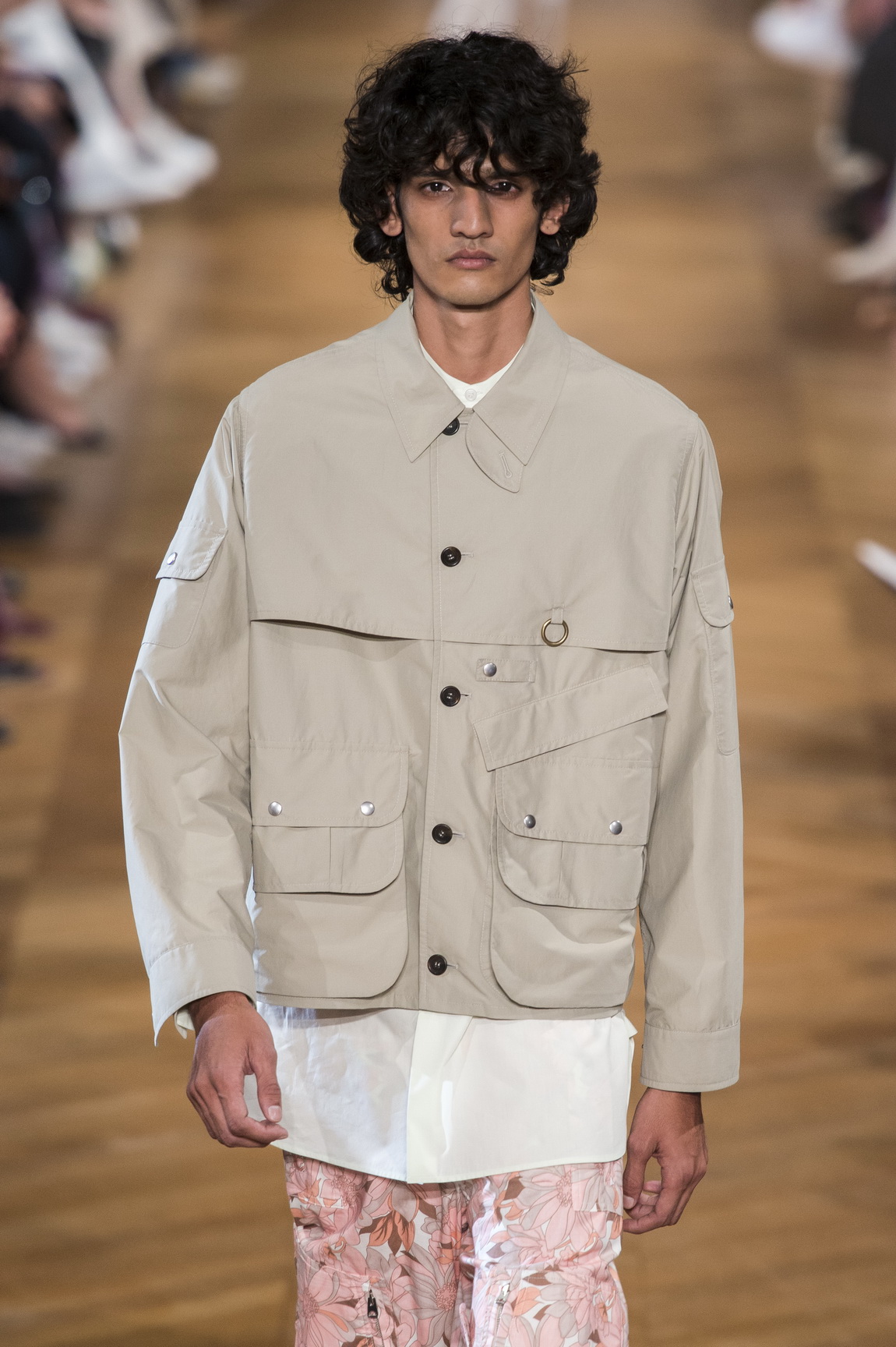 This article originally appeared on i-D UK.