this luxury shoe brand makes stilettos for all genders
Gender-nonbinary beauty Oslo Grace models a size-inclusive capsule collection by Francesco Russo.
|
26 September 2018, 9:40am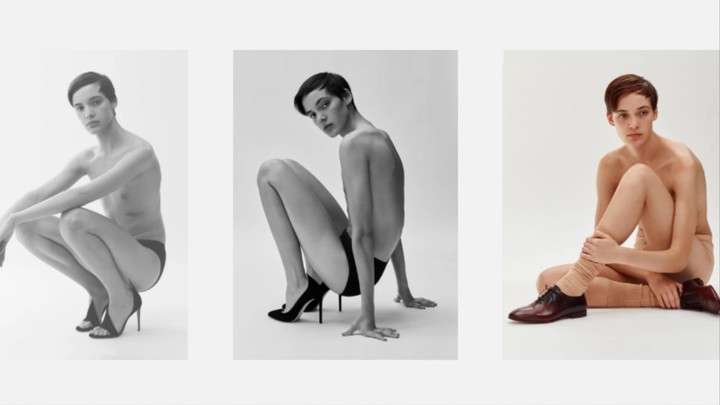 Courtesy Francesco Russo.
Stilettos are frequently seen as a sexist relic of the male gaze, but just as backwards as being compelled to wear high heels, is not being allowed to. Men have been wearing them since O.G. royal fashion plate Louis XIV was tottering around Versailles in stacked red heels, but after France's post-industrial revolution, society decided feet had a gender and relegated them to the wardrobes of women. Fast-forward to the increasingly gender-blind climate of today, where Harry Styles is rocking elevated boots and loafers, while Sam Smith pairs sparkly platforms with prim suits. But options are kinda limited if you can't squish into standard women's sizes.
Glamour-loving Italian cobbler Francesco Russo, a favourite of Victoria Beckham, is now bringing inclusive heel sizing to the luxury market — and to stiletto enthusiasts of all genders. Russo's new capsule collection, fittingly called "A-Gender," aims to further divorce shoes from gendered stereotypes. The capsule officially comprises a classic Chelsea boot, a tasseled loafer, and a posh burgundy lace-up, with each style available in Italian sizes 35-45. But he's also extending the sizing of two iconic 10.5cm stiletto styles — a sandal and a closed-toe pump.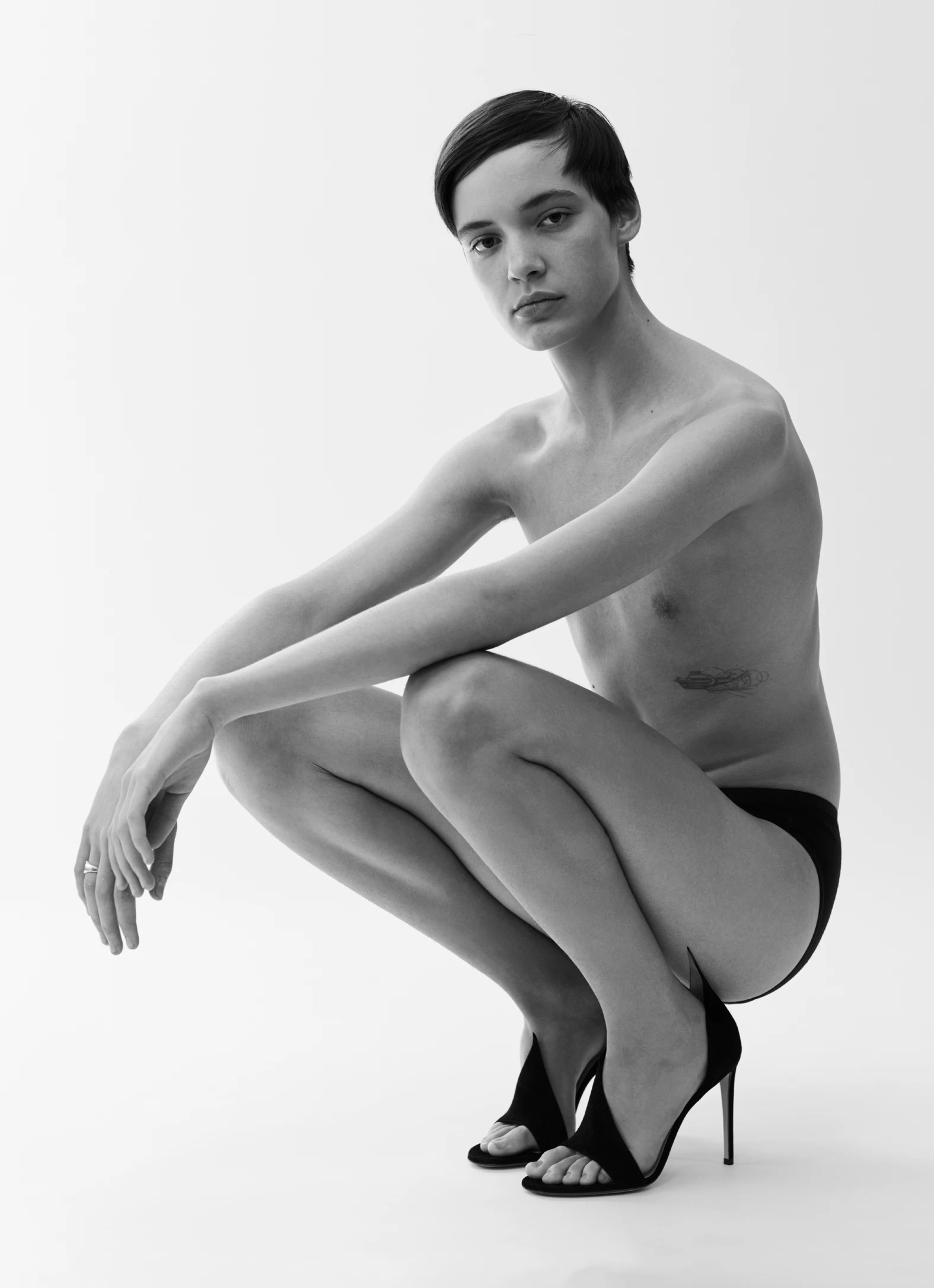 "It's very defined in the market, what is for men and what is for women, but the reality is: That definition, which is a gendered definition, is out of date," the designer explained to Vogue today. "It's not a polemic, it's not political. It's simply how society is moving forward. I think it's in our duty as people who produce product to respond to the world… Between the gender you are born with and the identity you have, there are a thousand shades of grey."
The capsule is modelled by Oslo Grace, a gender-nonbinary beauty who has appeared on the runway for both menswear and womenswear brands. Alessandro Michele, the designer behind Styles' aforementioned men's heels, even tapped them to open Gucci's spring/summer 18 show last season. Meanwhile, closer to home Brooklyn-based gender-neutral heel brand SYRO is bringing towering platform boots and strappy stiletto sandals to feet of all sizes. All hail the nonbinary future of heels.
This article originally appeared on i-D US.