Matty Bovan autumn/winter 18, backstage photography Hunter Abrams
the matty bovan-designed coach bags are finally going on sale
When diy scribbles and painted doodles meet luxury logos and pearls.
|
19 September 2018, 3:12pm
Matty Bovan autumn/winter 18, backstage photography Hunter Abrams
Since 2016, York-based creator Matty Bovan has customised classic bags from the Coach Icon range and showcased them on his catwalk during London Fashion Week. Now for autumn/winter 18, the collaboration is finally going on sale thanks to a limited-edition release with MATCHESFASHION.COM.
"I've been so lucky to be given a free rein when I work with Coach, and Stuart's support and encouragement has been great," Matty explains to i-D over email. "They let me pick styles, colourways and customise the bags how I want to. I love how each season we have explored different emotions with the bags. The embellished bags from autumn/winter 18 are some of my all-time favourites. I really wanted the bags to have a real level of craft and handwork involved in them, as that's integral to my brand. Coach have created this beautifully."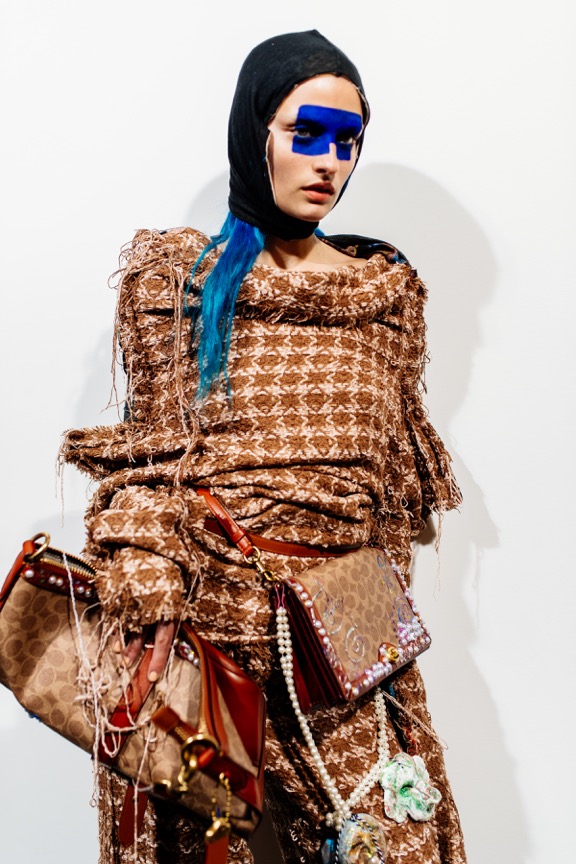 In a meeting of creative minds, there's a combination of craftsmanship, tradition and raw inventive energy throughout the capsule. "Ever since I was a teenager I have scribbled on my hands and schoolbooks, and with The Duffle style, I have hand-drawn symbols of eyes to really stand-out against the signature logo print, using bold white paint," he explains. "With two versions of The Riley style, I've pushed primary colour on one, painting onto the signature logo print and encrusting it with pearls, whereas with the other, I've combined white free-form hand painted lines with pearl embellishments."
With Matty's DIY scribbles and painted doodles placed alongside the Coach logo and pearls, there's a playful redefinition of a familiar luxury. It's modern luxury through his technicolour eyes. "Each bag has its own narrative -- some are personal and won't be revealed and some I just draw on or embellish in the moment, based on instinct. It's almost like a private diary of emotions with each bag having its own feelings." This is what luxury should be in 2018.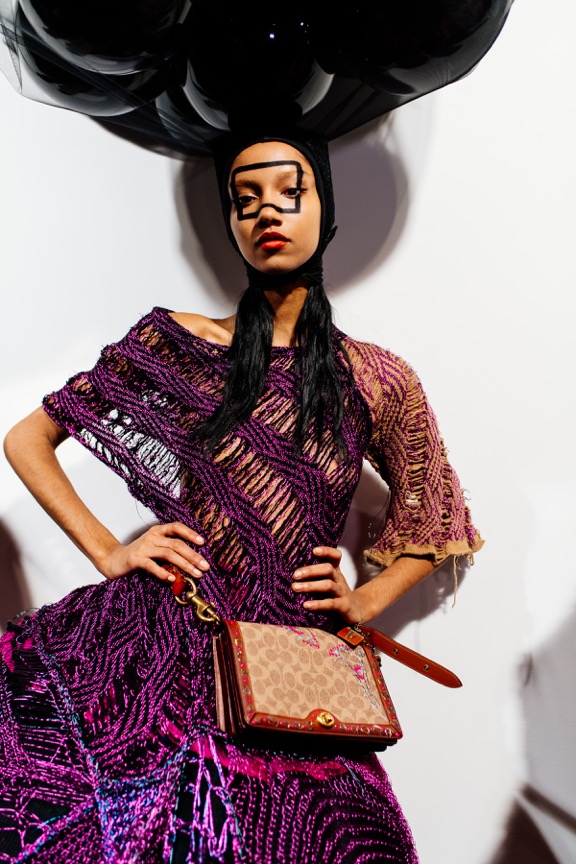 As the autumn/winter 18 capsule landed exclusively on MATCHESFASHION.COM online and 5 Carlos Place, Matty Bovan shared the next stage in this on-going collaboration -- shrunken and oversized bumbags for spring/summer 19. "The whole message of this collection was that craft is such a vital skill, and it has to be nurtured," he explained post-show. Working alongside Stuart Vevers, this creative coming together is challenging Coach's craftsmanship and redefining modern luxury. Given the success of this first drop, we can reveal that you'll have an opportunity to go big or small with Matty Bovan x Coach soon.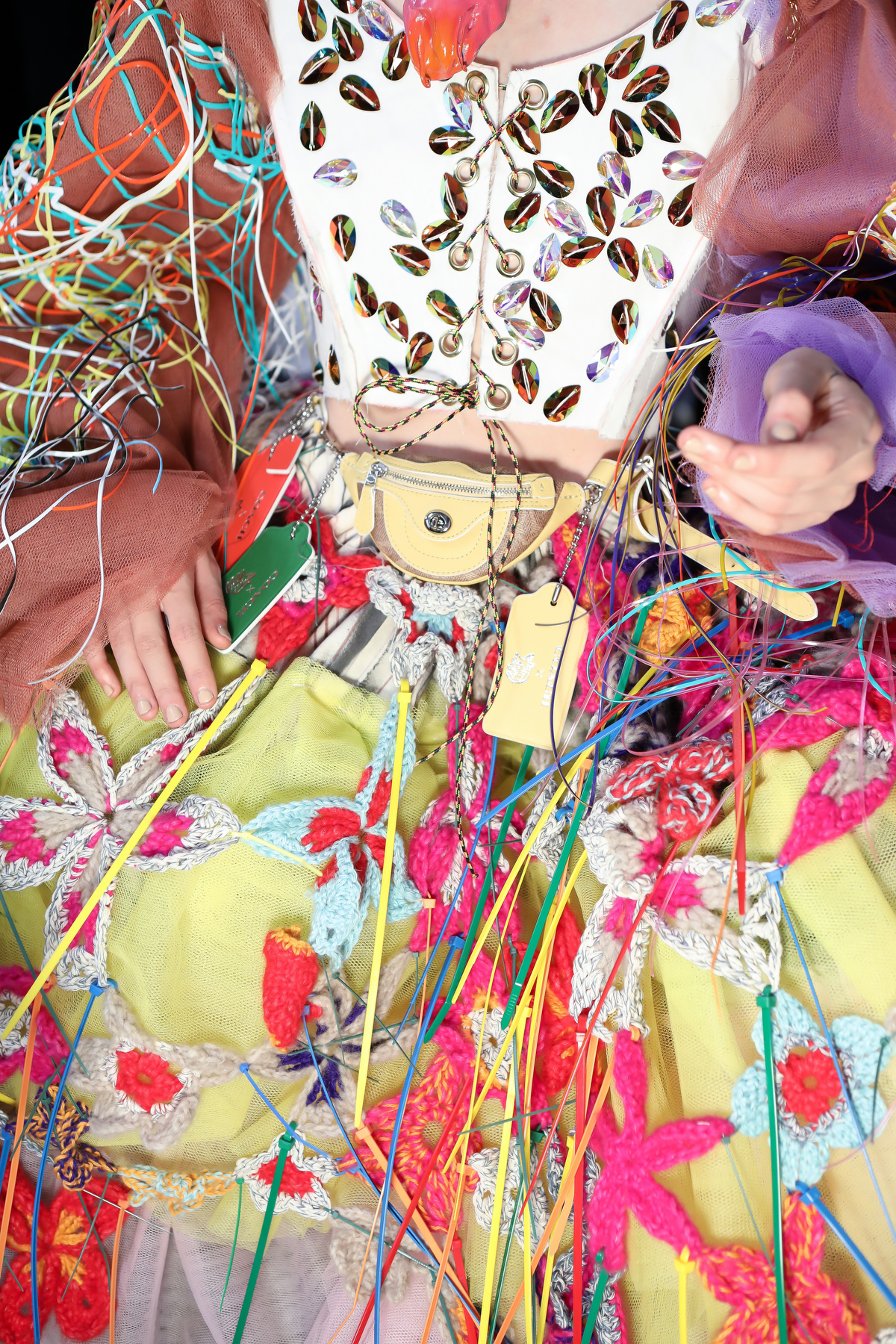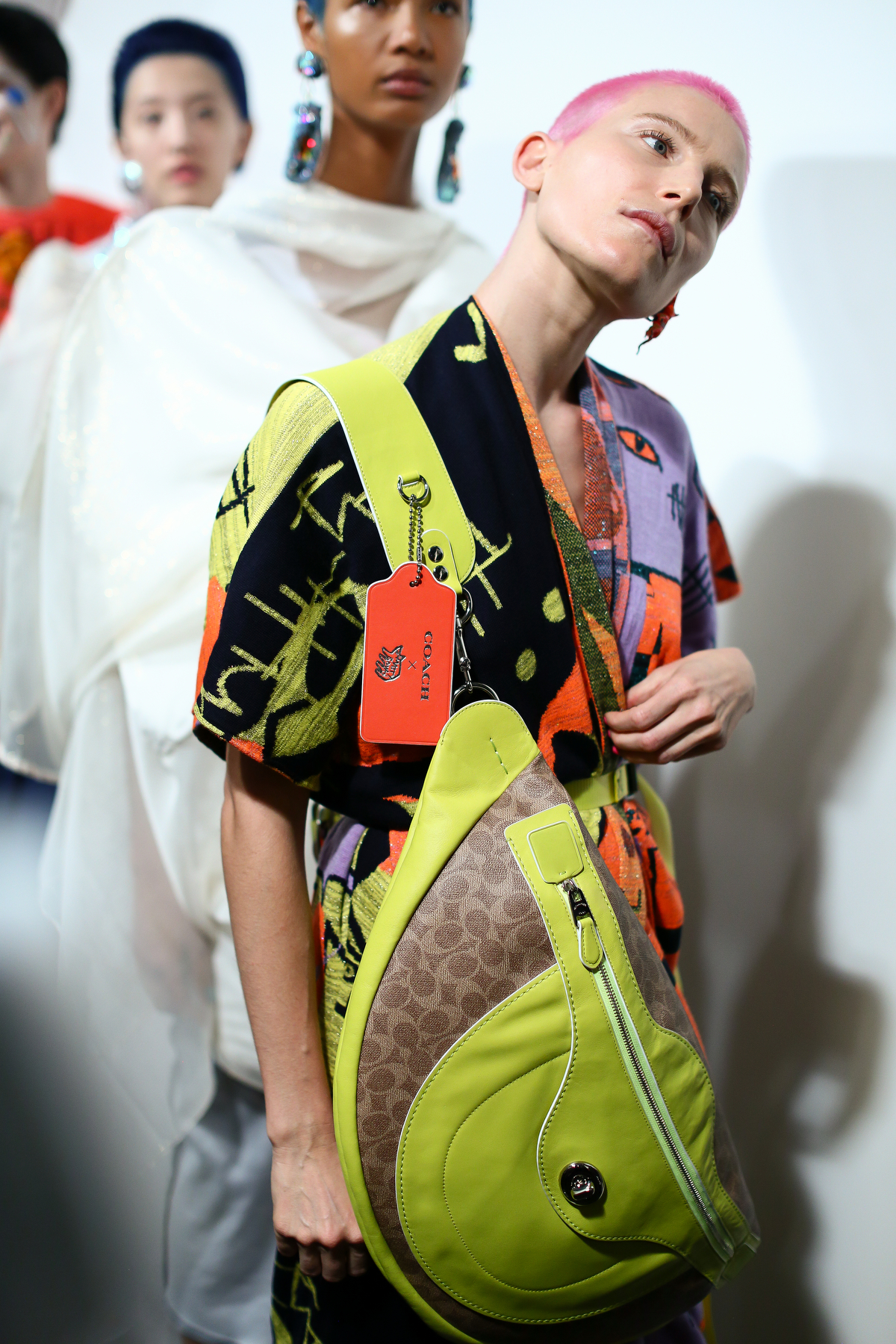 COACH x Matty Bovan is retailed exclusively through MATCHESFASHION.COM online and 5 Carlos Place, W1K 3AP.