lgbtq theatre is telling important stories
In London, queer performing arts is leading the creative charge for social change.
|
25 September 2017, 12:03pm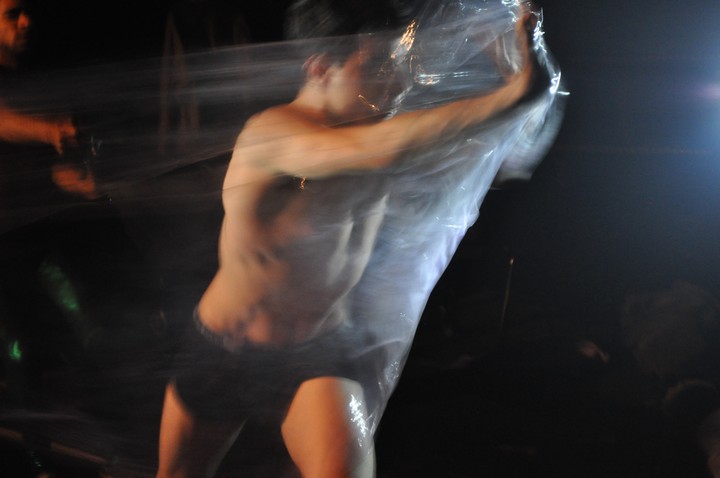 Photography Niamh Sutton
"Giving voices to LGBTQ people is vital," says London-based queer performer Tamir Pettet. "It is important that we not only exist, but that we are loud within our existence. Through liberating ourselves we can liberate others."
Pettet is currently starring in And the Rest of Me Floats, the latest production from Outbox Theatre, an independent all-queer theatre company based in London. Showing at the Rose Lipman Building, an iconic 1960s venue positioned on the invisible line where north meets east London, the play aims to explore the complexities of gender, sexuality and identity.
Director Ben Buratta founded Outbox Theatre with the aim of telling untold and forgotten LGBTQ stories. "It's so important to reflect the diversity of the LGBTQ community and not just offer one version of what it is to be queer," he says. As a lecturer at the Royal Central School of Speech and Drama, Ben is particularly interested in queer narratives from generations gone by. But when it comes to Outbox, he is determined to find new and innovative storytelling methods. "I want to make theatre that feels like going to a really cool party," he explains. "That means interesting conversations, beat-driven music, beautiful lighting and glitter-drops!"
With autobiographical monologues and pop music interspersed between razor-sharp choreography and short scenes, And the Rest of Me Floats is just that. Drawing on the real life experiences of the cast, the uncomfortable and hilarious conversations that come with exploring your gender identity and sexuality are presented with refreshing honesty.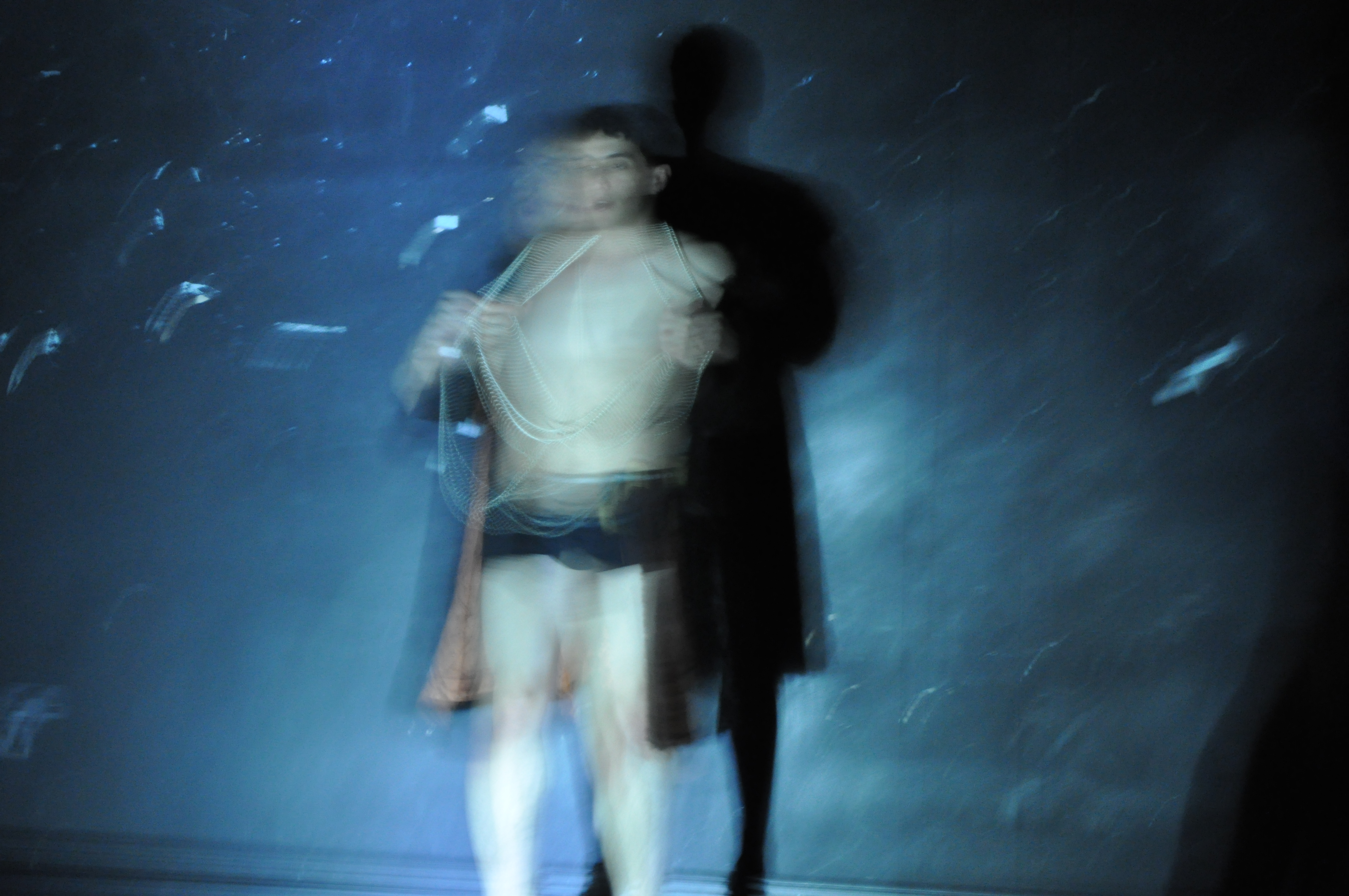 "I think I realised I was different when I persuaded everyone on my street I was actually a boy named Max," says actress Yasmin Zadeh. In the play, Zadeh explores a character called Calvin who she invented when she was 14 so she could flirt with girls online. "He's pretty lame," she adds.

Yasmin remembers feeling embarrassed for a big part of her childhood as she struggled to come to terms with her sexuality. Yet in a year with so many queer exhibits and programs, what sets this production apart is its positive and empowering message. "I think what's amazing about this show is that the scenes aren't about us being queer and crying about it," she explains. "The show has so much comedy because I think that's an amazing part of the queer community."
But there are moments of vulnerability, as a first Grindr hook-up after gender transition and numerous coming out stories are acted with remarkable sensitivity. The play also explores the huge pleasure that being part of the queer community can bring, as well as the violence and policing that we are often subject to. The audience were visibly responsive to the depiction of the relentless questioning that so many queer people endure on a daily basis. Questions like "Are you the boy or the girl in the relationship?" and "Do you think you'll have children?" are asked in quick succession, creating a hailstorm of micro-aggressions. There was even a nod to trans model Munroe Bergdorf, with "L'Oreal respects diversity" being met with unimpressed jeers from the audience.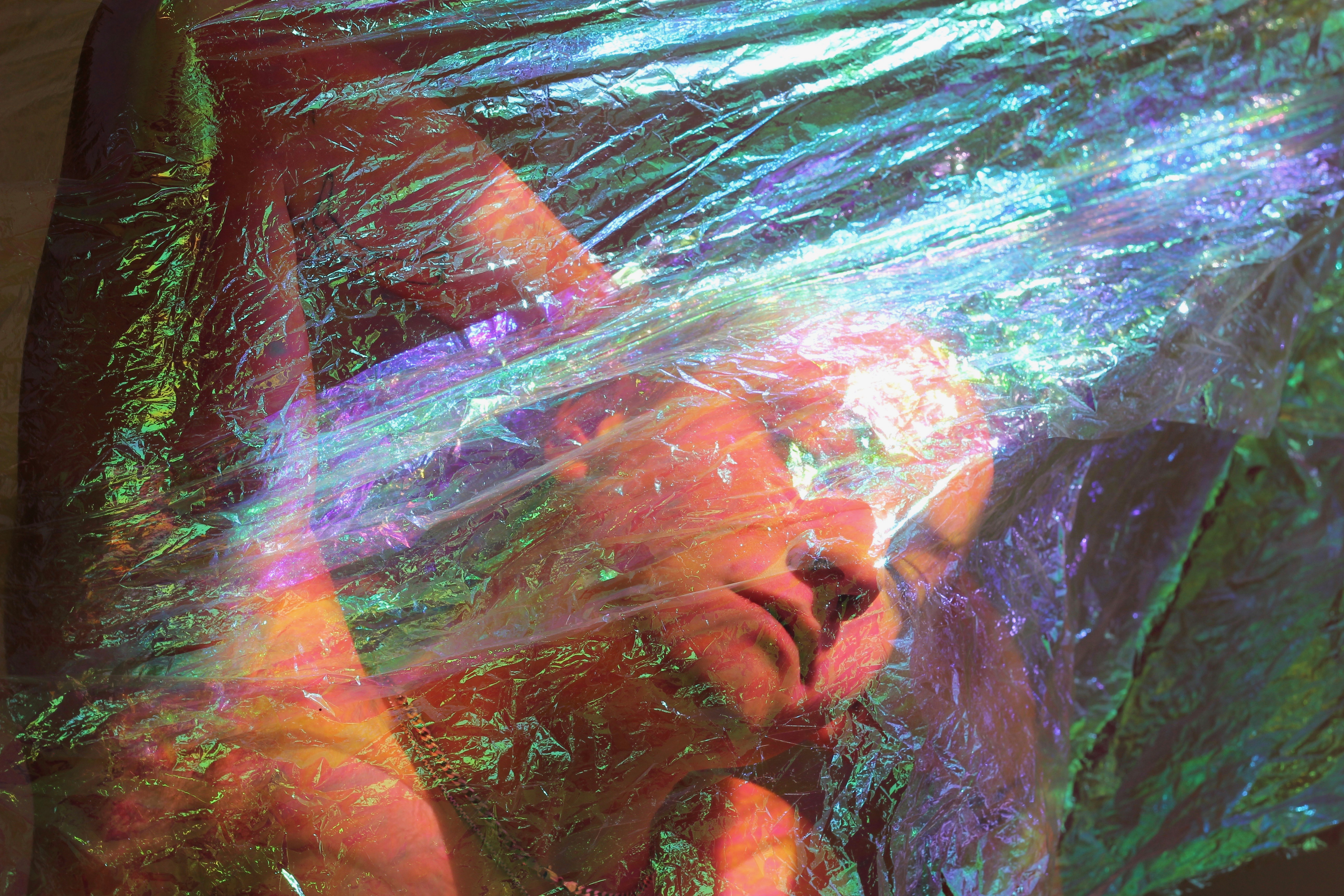 To Outbox Theatre's performers, discussing issues that relate so closely to their lives has been both therapeutic and testing. Tamir Pettet was drawn towards the project by the playful creation process and autobiographical subject matter. "There is a brief time in childhood when we are allowed to explore," says Pettet. "Then suddenly that's gone."
This is central to why spaces like Outbox are so important. Queer people must be allowed to tell their stories on their own terms. As lived queer experiences can be difficult to articulate, performance can play a huge part in understanding ourselves. "I was drawn to the performing arts because it seemed like a place where all the freaks and creatives could hang out without judgement," says director Ben Buretta. "I want to use Outbox as a platform to create spaces that feel energised and full of possibilities for queer people."

And the Rest of Me Floats undoubtedly achieves this. As the play hurtles between short scenes and monologues, dance and music are used convey things that language often fails to express. A group rendition of Wheatus's 2000 smash Teenage Dirtbag, complete with flawless harmonies and live piano, strips the song back to its central message about being an outsider who doesn't feel good enough for anyone. Sadly, too many queer people feel this way. Before working with Outbox, performer Yasmin Zadeh frequently felt like she didn't fit the industry mould. "I was told at drama school that if I didn't learn to stand up straight, or put make up on properly, then I wouldn't work," she says, adding, "It just makes me angry because we have a responsibility to change things, but sometimes I feel the industry is more backwards than audiences."
Yasmin believes that platforms like Outbox are an important part of educating people and increasing understanding between communities. "We've just all got to keep pushing," she asserts. "Everyone in the LGBTQ community has to keep discussing, keep informing and keep guiding people that may not fully understand or haven't been exposed to the community."
It's hard to argue with her logic. In a particularly memorable scene, cast members are wrapped in clear plastic as they attempt to break through, a poignant reminder of the invisible but very real barriers that prevent people from being who they are. In another, the performers begin to swap clothes under darkness, as bright torches and sirens flash, symbolising how the world polices what people should wear. Set against a backdrop of unpredictable personal dramas, immaculate choreography – masterminded by movement director Coral Messam – represents the constant pressure to follow the crowd.
As a visual celebration of bodies that refuse to conform, Outbox Theatre's latest production questions binaries and how useful they are to us. In such volatile political times, LGBTQ issues remain under intense scrutiny. But queer people are creating art that boldly confronts these challenges. We look forward to seeing the emergence of new queer spaces like Outbox that celebrate difference, tell untold stories and confront prejudices wherever they appear.
And the Rest of Me Floats is showing at Birmingham Rep as part of SHOUT festival on 13 and 14 November