Still from "Cecile on the Phone" (2017) by Annabelle Dexter-Jones
watch this very relatable, and stylish, film about obsessive tendencies
Annabelle Dexter-Jones makes her directorial debut with "Cecile on the Phone."
|
16 October 2017, 10:38pm
Still from "Cecile on the Phone" (2017) by Annabelle Dexter-Jones
There is a romanticized idea of a post-breakup breakdown, in which you languish at home in silk pajamas and a meadow of flowers bestowed upon you by compassionate visitors. And then there is the reality, in which an enormous cold sore blankets your face. You make neurotic phone calls to friends in which you emphatically tell them not to come over, because you're fine, while simultaneously hinting at your deep despair.
Annabelle Dexter-Jones's debut short film, Cecile on the Phone, which premiered at Sundance, has all the romance of the fantasy without downplaying the grossness of the reality.
The eleven-minute-long short is Annabelle's first film as a director (she is also an actress), and features original music by two other members of her creative New York family: brothers Mark Ronson and Alexander Dexter-Jones. In addition to writing the script, Annabelle stars as Cecile, who has just discovered that her newly ex- boyfriend is in New York, where she lives.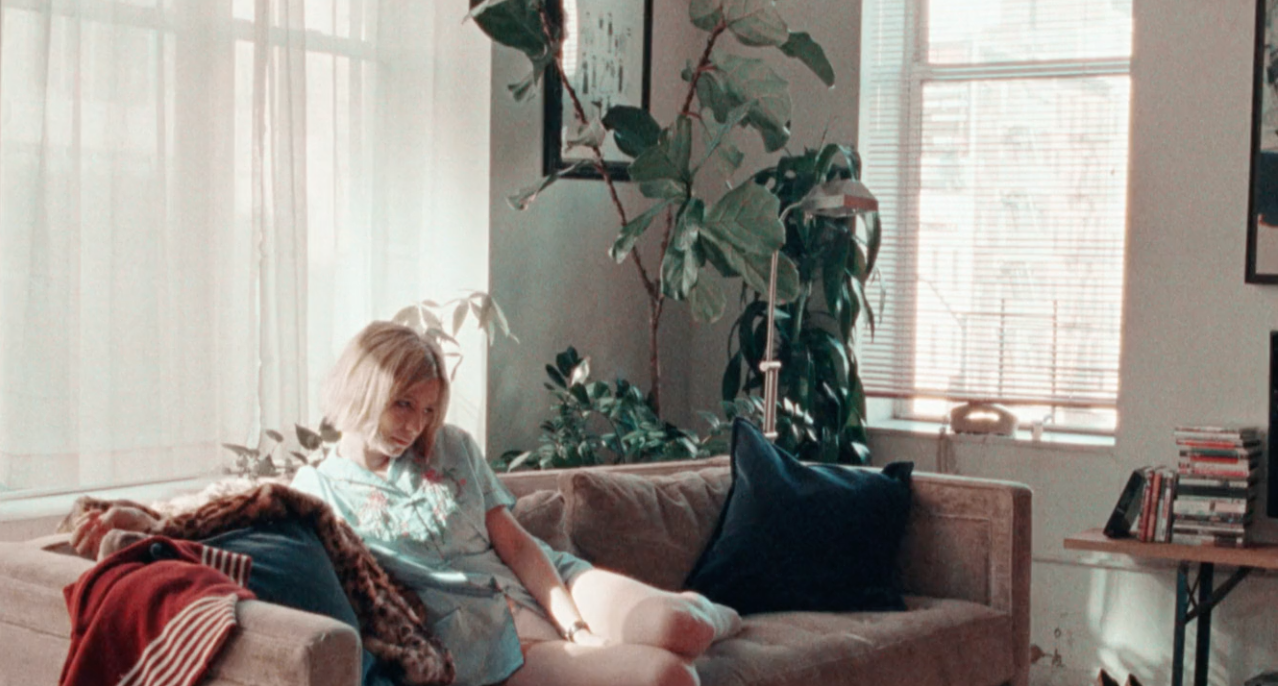 The film begins with a long tracking shot up a pastel phone cord to where Cecile sits learning this news in a white lace-trimmed T-shirt and pristine white cashmere socks. Cecile is the kind of person who has clothes designed for lounging in bed, and the kind of person who has a landline in 2017. "There was a big question about the landline, but I decided she really would have one," says Dexter-Jones. "She's a little affected, but that's ok."
While Cecile remains at home — occasionally peeking through her pink blinds, attempting to get dressed, and obsessively Googling images of herpes as a cold sore quickly worsens on her lip — her phone becomes a lifeline to the outside world. She calls a friend playing tennis, another friend (played by JD Samson) mid-massage, and a friend at dinner time (three times at which receiving a phone call is not convenient). The purpose of her calls oscillates between worrying about her ex-boyfriend's return, worrying about worrying, and attempting to convince herself that she is not worried.
"It is 95 percent based on me," says Dexter-Jones, "I have no qualms about writing what I know."
"It's also my first film," she continues, "So things had been building up over time. And, like a lot of people I know, I have a really obsessive brain. I wanted to make a movie about obsession." The process was therapeutic, she says, but she also wanted to make it relatable for an audience. "And we've all been someone in a story about a breakup."
Cecile's ticks are very relatable, often in ways you'd rather not admit. "The movie's about self-indulgence," explains Dexter-Jones. Set designer Happy Massee outfitted Cecile's apartment with aspirational but symptomatic clutter: books with rose-pink pages, artfully lumpy ceramic mugs, thriving houseplants. "I wanted her to have a bunch of stuff because I think she's looking for something, and a bad habit we fall into sometimes is trying to add value to our lives by adding a bunch of things," says Dexter-Jones.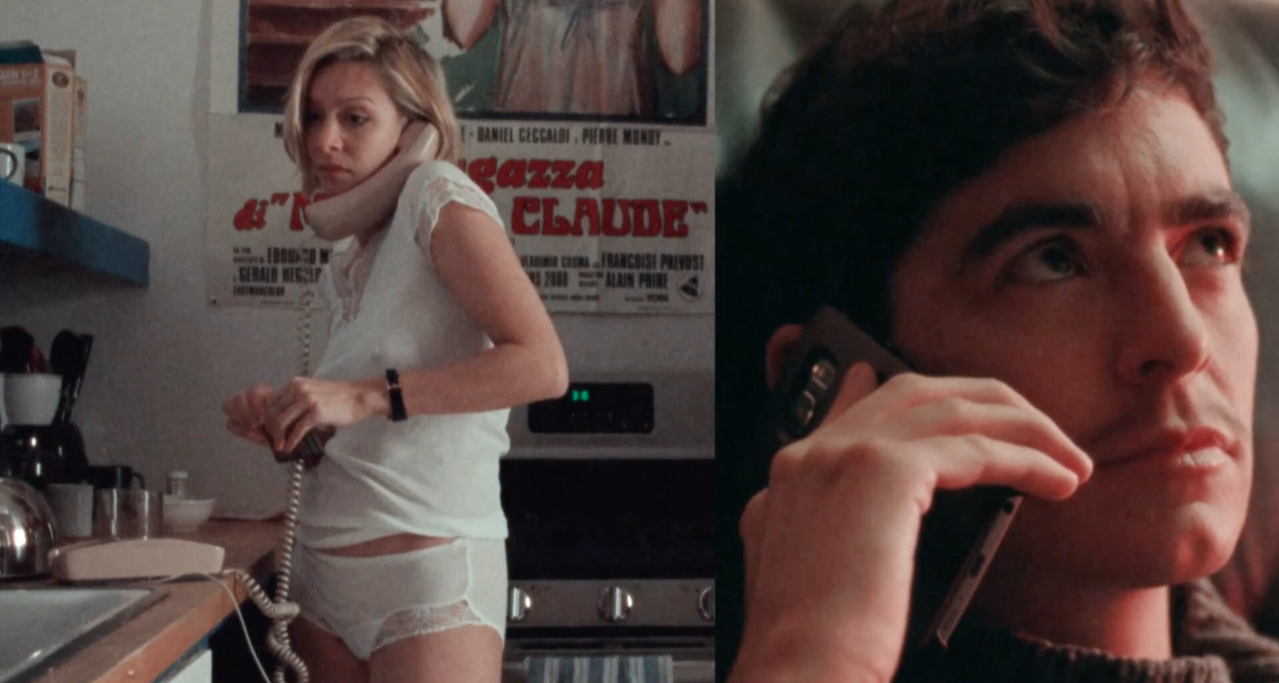 The film is also a love letter to New York. Cecile calls up an elderly friend (played by Art Garfunkel) while he's walking his dog down lower Fifth Avenue on a grey New York fall day. It looks even more atmospheric on 16mm film. JD Samson, meanwhile, is shown in a neon-lit Chinatown spa. And another friend, played by Joséphine de La Baume, is summoned from the subtly luxurious, shearling-lined fitting room of the Rachel Comey store.
Dexter-Jones is a fan of films shot in the 70s. And several of them have Garfunkel cameos. So she cold-emailed him to see if he might act in her project. She was pleasantly surprised when he said yes. "That was a big lesson," she says. Annabelle studied film in school, but wasn't a film major. And though she's acted and directed smaller projects, this was her first larger-scale film as a director and she approached it as an education. "When I was thinking of who I wanted to work with, I picked teachers," she says, "People who were smarter than me who I could learn from."
She is currently working on another short film, a character study that might evolve into a feature-length project. I hope it is also shot on 16mm and just as uncomfortably relatable. As Annabelle says, while Cecile's anxiety spiral may be beautifully shot, she never "puts a bow on it."
"Cecile on the Phone" is screening online at Le CiNéMa Club through October 19.
lecinemaclub.com