welcome to los ageless, the beautifully strange world of st. vincent's single
Anti-aging to the extreme.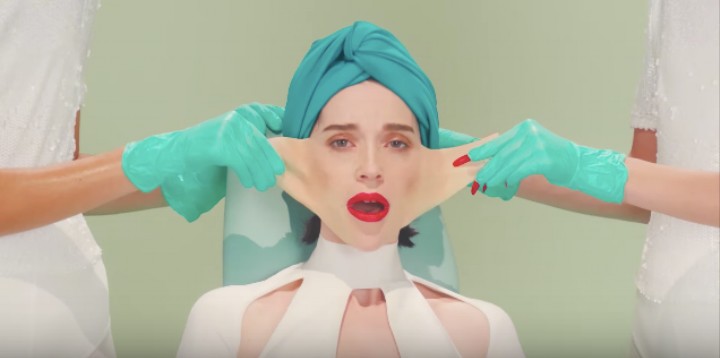 St. Vincent has shared a weird and wonderful clip for Los Ageless, the second single for her upcoming record Masseduction. The video exists in the same brightly coloured universe as her New York clip, dreamed up by St. Vincent and creative director Will Perron (he's also part of the team behind the faux press conference she gave last month).
From the title, it's not hard to guess what Los Ageless is about — exploring the ugly side of the city of angels. In the artist's own words, "this video was playing with the absurdity of the edict of self-perfection culture."
We see St. Vincent undergo a number of fantastical beauty treatments, singing from the plastic surgeon's chair in the company of mummified models, getting a strange slime pedicure, and enjoying a meal of still-live sushi. Check out the absurd video below.
Masseduction is due out October 13th.