donald glover made history at the emmys
He's the first black person to win this key award.
|
19 September 2017, 8:32am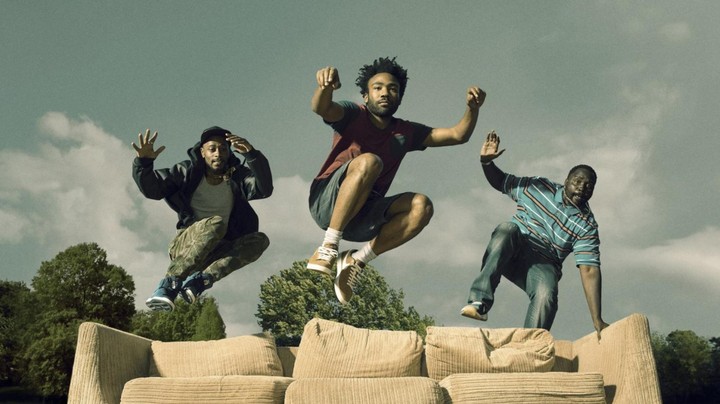 During Sunday night's Emmys ceremony, Donald Glover became the first black person to win the Best Comedy Series Directing award, for his work on Atlanta. The multi-hyphenate co-writes, co-directs and stars in FX series, which follows Glover's Earn Marks through the Atlanta rap scene shepherding his cousin's fledging rap career.
Just two weeks after the series premiered in 2016 FX renewed it for a second season, due next year.
Glover also won an Emmy for Best Actor in a Comedy Series, for his portrayal of Earn. When accepting the Best Directing award, the actor thanked Hiro Murai, his Atlanta co-director and longtime collaborator. "This really belongs to Hiro Murai. He taught me everything about directing. He had the eye for this show and he's just amazing. I really want to give this to Hiro and just say, I love you thank you for being my best friend."
Hiro and Glover first met in Glover's early Childish Gambino days (a moniker Glover is almost ready to retire), with Hiro producing a number of the artist's music videos. He's set to star in the new Han Solo spinoff. "It's been a pretty good year," Donald laughed in his backstage interview, not one but two Emmys in hand.
In January, he singed on to produce a second TV series for FX, and there's a potential collaboration with Migos on the horizon.