watch chanel models get their hair done with vacuum cleaners
Chanel's spring/summer 18 show suggested a fun new use for your Dustbuster.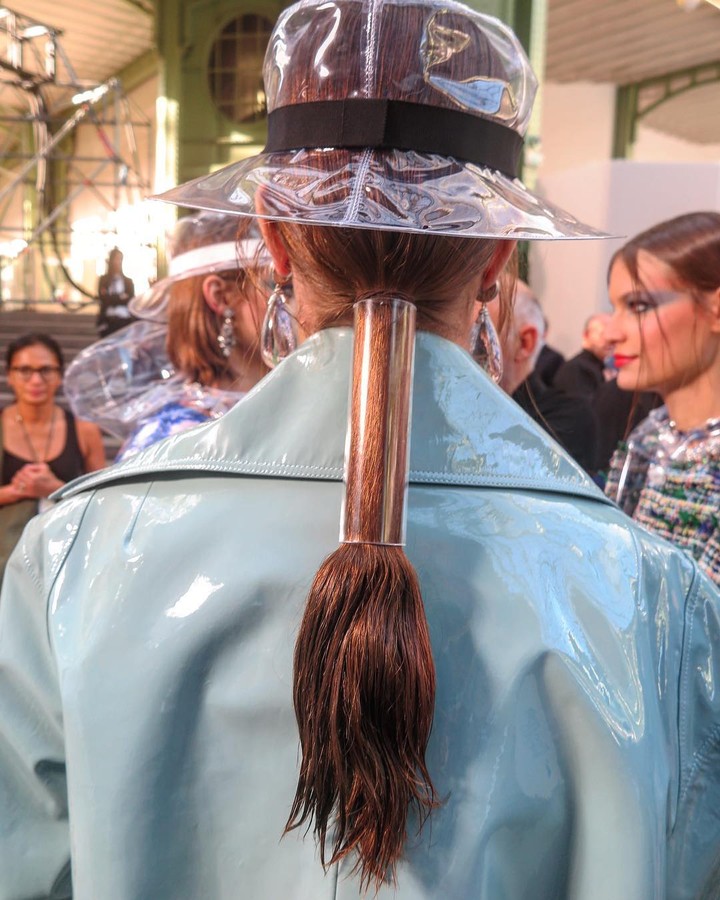 via Sam McKnight
Zuigerphobia — aka fear of vacuum cleaners — is a very real thing. Luckily it's mostly found in young children and small dogs, because as proven backstage at Chanel's spring/summer 18 show today, there's really only one way to pack a large amount of hair into a narrow Perspex tube. Chanel hairstylist Sam McKnight has given us a glimpse at the process used to do just that. Demonstrated on a very chill Binx Walton, it involves one length of elastic and the hottest hair accessory of Bed, Bath, & Beyond: a vacuum cleaner.
Chanel has stamped its logo on some pretty whacky products in the past. There are Chanel surfboards, Chanel rollerblades, Chanel guitars, Chanel liquor flasks, and of course, the infamous $1,500 Chanel boomerang. As far as we know, these were just regular vacuum cleaners like you'd find on Amazon. But based on the scope of IKEA's fashion moment, an official Chanel x Black & Decker collab isn't totally out of the question.