Pantone's 2019 Colour of the Year is… a choice
Groundbreaking.
|
05 December 2019, 5:28pm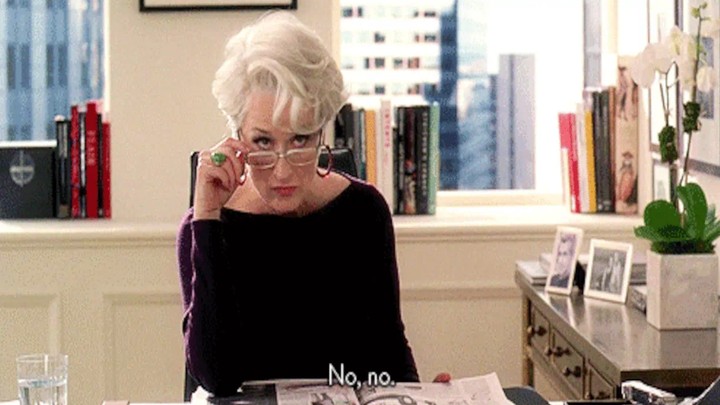 Occasionally, Pantone's Colour of the Year gets it very very right. Remember the ubiquity of millennial pink? Three years on since Pantone gave it the nod as an It colour back in 2016 (technically it was known as "Rose Quartz") it's still being emblazoned on T-shirts which read "Yass Queen" and "Bitch Boss". We may never truly escape its nauseating influence, but at least it was influential!
The announcement of 2020's Colour of the Year though, couldn't be further away from the heady days of millennial pink. "Classic Blue" -- number 19-4052, if you're keen to paint your walls with it. Jk, your landlord would never let you -- is meant to evoke images of the future, and confusingly, simultaneously Y2K nostalgia. Classic blue is… kind of a cop out.
"It's a colour that anticipates what's going to happen next," said Laurie Pressman, the vice president of the Pantone Colour Institute, which selects the Colour of the Year. "What's the future going to bring as we move into the evening hours?" And no offence to Laurie, but if there was ever a quotation which summed up not really having anything to say about a colour, this is it!
The thing particularly jarring about 2020's choice is not that it's ugly or ill thought out, it's just… boring. Which is perhaps a worse crime. Even 2018's choice, the Parma sweet-hued Ultra Violet, was more divisive (if you were wondering, I'm in the controversially pro-Parma Violet camp. They're fragrant and I like the taste, okay).
There's nothing that particularly moves anyone about this shade of blue. It conjures up a litany of lacklustre colour associations. Kendall Jenner handing a cop a Pepsi. School uniforms. Camilla Parker Bowles's wardrobe. Old Facebook. The saving grace of it all though? It's brought that excellent The Devil Wears Prada meme out of retirement.
Tagged: