this video will awaken your inner sun-worshiping goddess
Get ritualistic with London singer-songwriter, Imogen Mahdavi.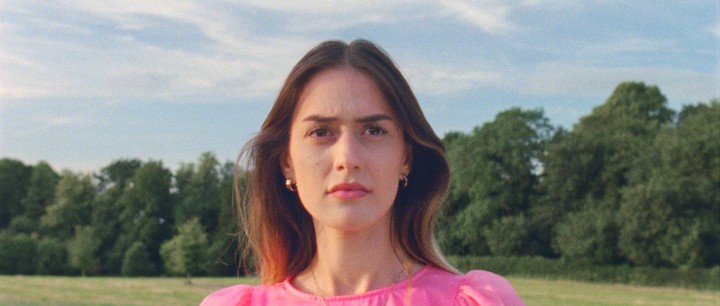 Do you ever get the urge to dance around a field in your best dress? London-based singer-songwriter Imogen Mahdavi does. With the most unique voice we've heard in ages, she masterfully pairs the sound of dreamy 60s pop with modern ideas on her debut single, Doormat Darling. Taking inspiration from sources as diverse as Florence Welch, Massive Attack and Dusty Springfield, the song explores the distance between our own true image and perceived societal pressure.
For Imogen, the track is about freedom from fear of being viewed and judged: "I am who I am, whether it's ugly or not," she says. "It plays with the constraints of pushing and pulling, of restricting myself and releasing myself into freedom."
Shot on 16mm film somewhere deep in Gloucestershire, Imogen offers herself up to the female gaze in the accompanying video, directed by Isolde Penwarden. "It was really important to create this video with a female director," Imogen says. "I had to feel safe and secure in exploring how my body moves, to know that it was through a female gaze, through my own gaze."
Take an exclusive first look at the video below.
Tagged: