issey miyake homme plissé knows how to party in the park
For the second consecutive season, Issey Miyake staged a fun-filled to showcase the energy and easy of its Homme Plissé line.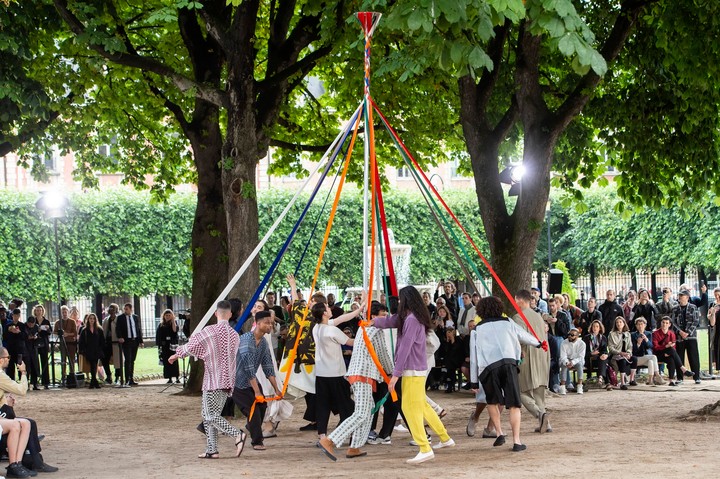 Photography @mitchell_sams
After last season saw it take over the Pompidou Centre with an energetic evening display of Daniel Ezralow-directed gymnastics, Issey Miyake Homme Plissé returned to the spring/summer 20 schedule by upping the ante. Channelling mindfulness in nature, the presentation quickly escalated into a party in the Place des Vosges gardens. Entitled Breathe, the Ezralow-directed presentation began with an homage to the Romantic-poet Victor Hugo who loved to walk the gardens with a gentle meander around the fountains but the pace soon shifted energies between a football kickabout, capoeira, breakdancing, more gymnastics, and finally a percussion troupe-soundtracked maypole dance that ended with guests, models and photographers all dancing together. It was fun and free, just like the easy uniform that is Homme Plissé.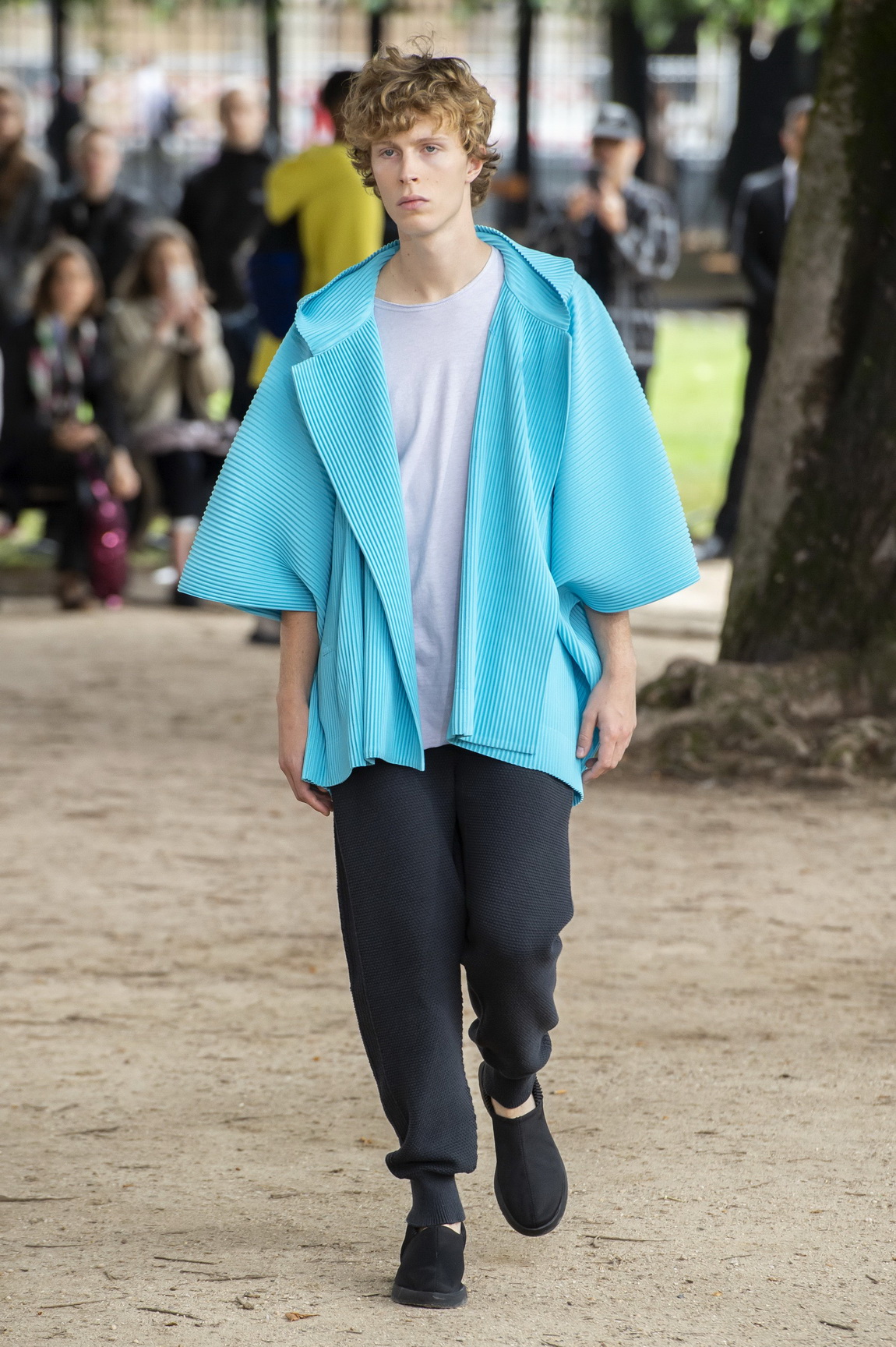 Since Issey Miyake launched Homme Plissé as a men's counterpart to Pleats Please in 2013, its intent has been to liberate the way we dress. Here, they liberated the way we watch a show. Much like Fendi and Louis Vuitton have offered this season, this was another hymn to the joys of the world we often pass without a second thought. Offering more than just product, this was an all-inclusive celebration of the everyday. Homme Plissé prides itself on being designed for all shapes, sizes, ages, and occasions. Here, in a pleated wardrobe filled with everything from simple suiting to kimono jackets, samurai shorts to bomber jackets and T-shirts -- in both a bold saturated palette and monochrome prints too -- Ezralow tested it for more occasions than we can recall. Some garments needs to be in motion to truly come alive and, having collaborated with Issey since the 90s, the LA-born choreographer knows just how to make Homme Plissé breathe.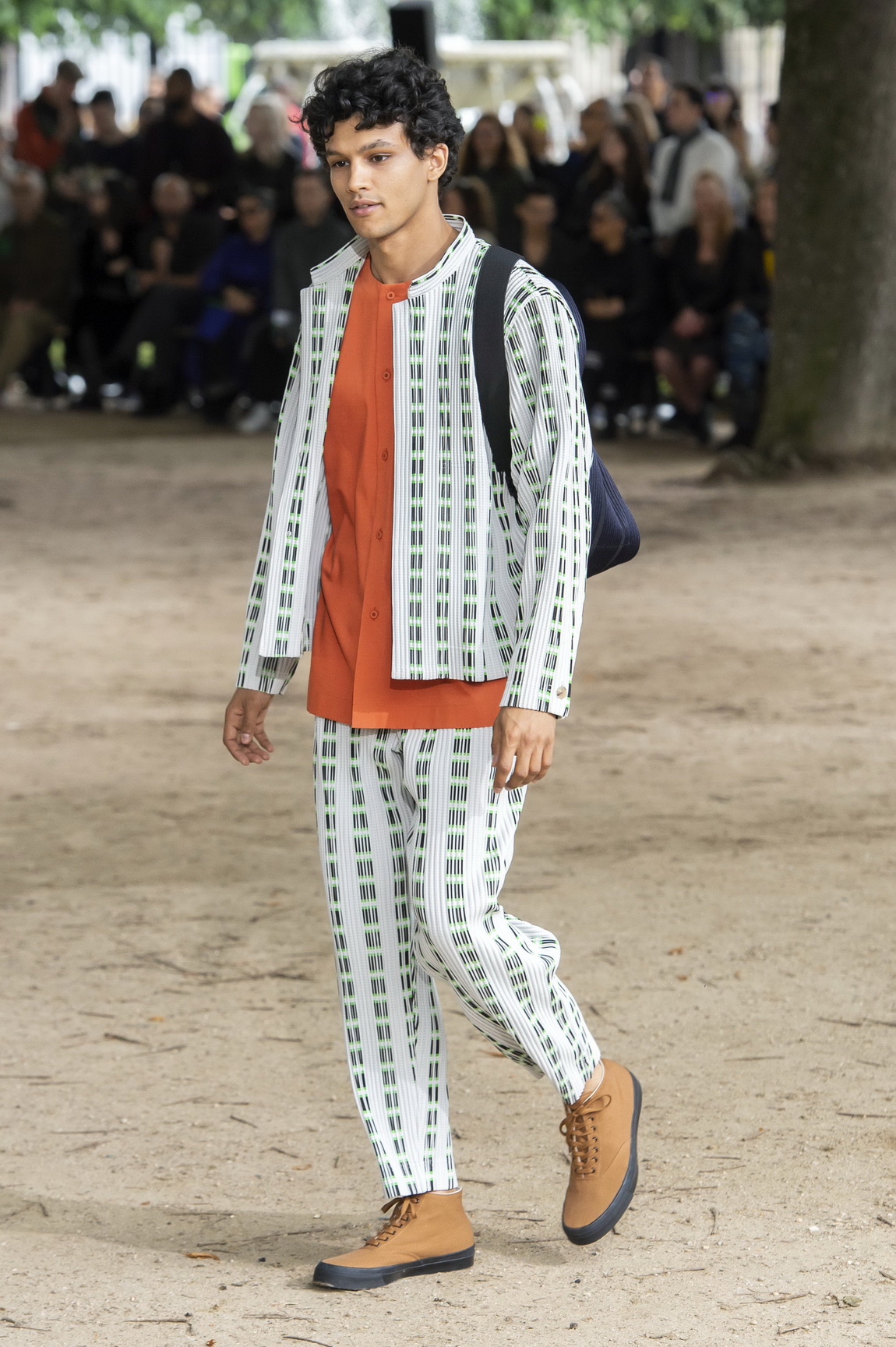 We should expect no less from the possibility-pushing, technology-driven mind of Issey Miyake. Developed from his 1988 research into pleating, these wrinkle-proof, quick-drying, low-maintenance garments are made from polyester and can be machine washed, rolled up in a suitcase and unpacked to look as crisp and as springy as they did when you packed them. As we travel from fashion capital to fashion capital, there's a reason why this label is frequently appears on the frow. Here, as the Zalindê female percussion troupe played out, a cross-generational group of devoted Homme Plissé wearers mingled with the models. Issey would have been pleased.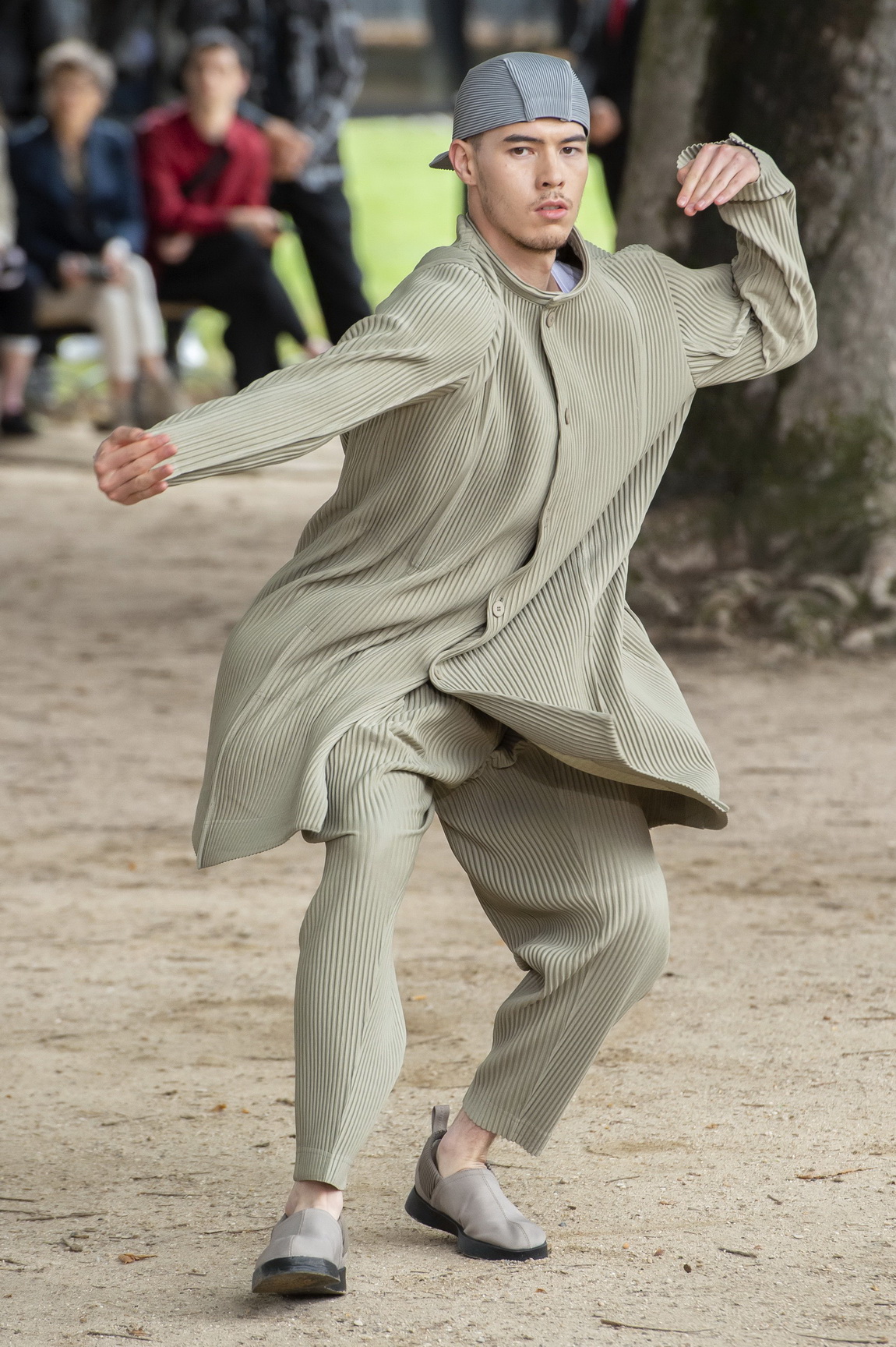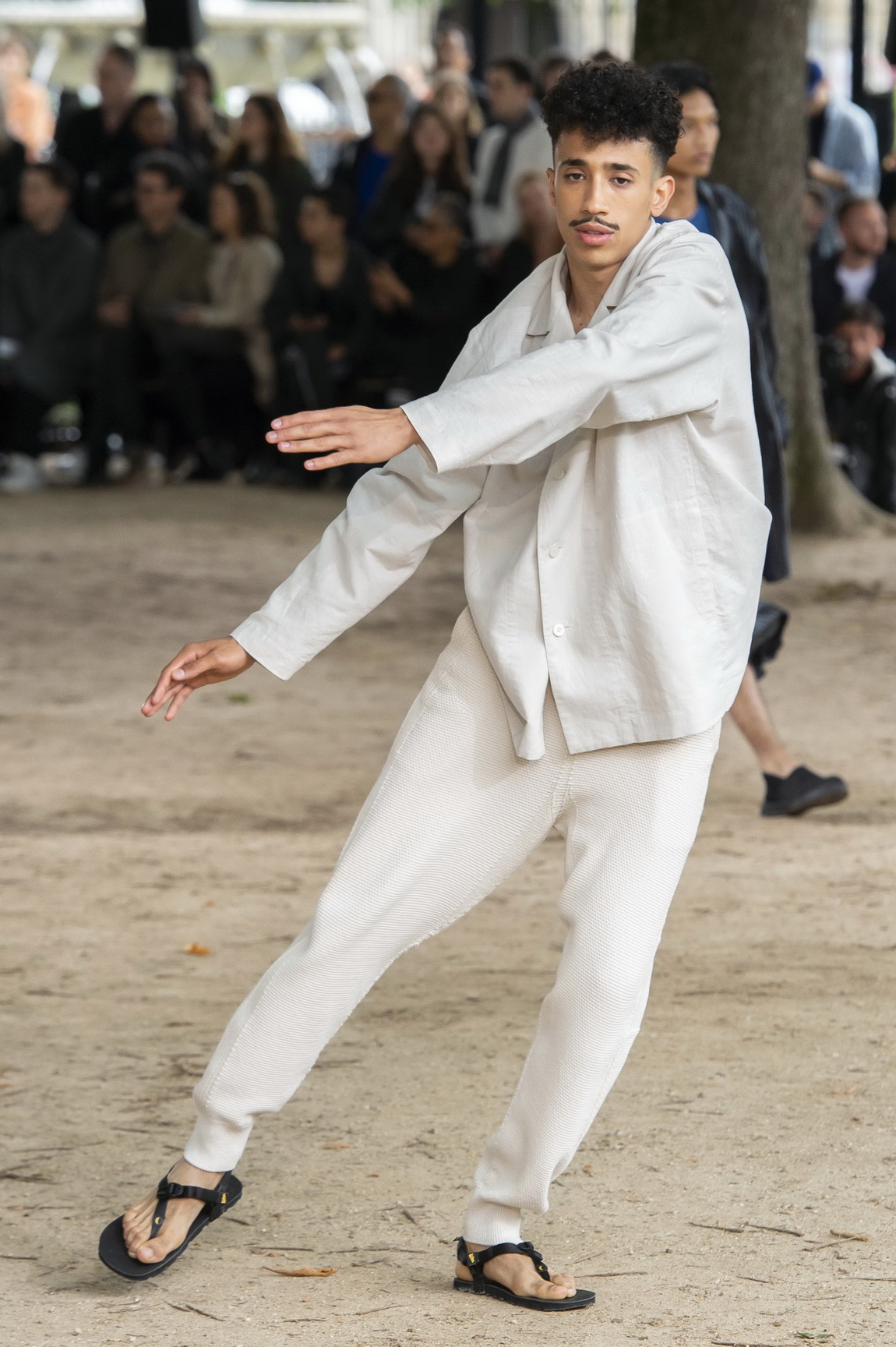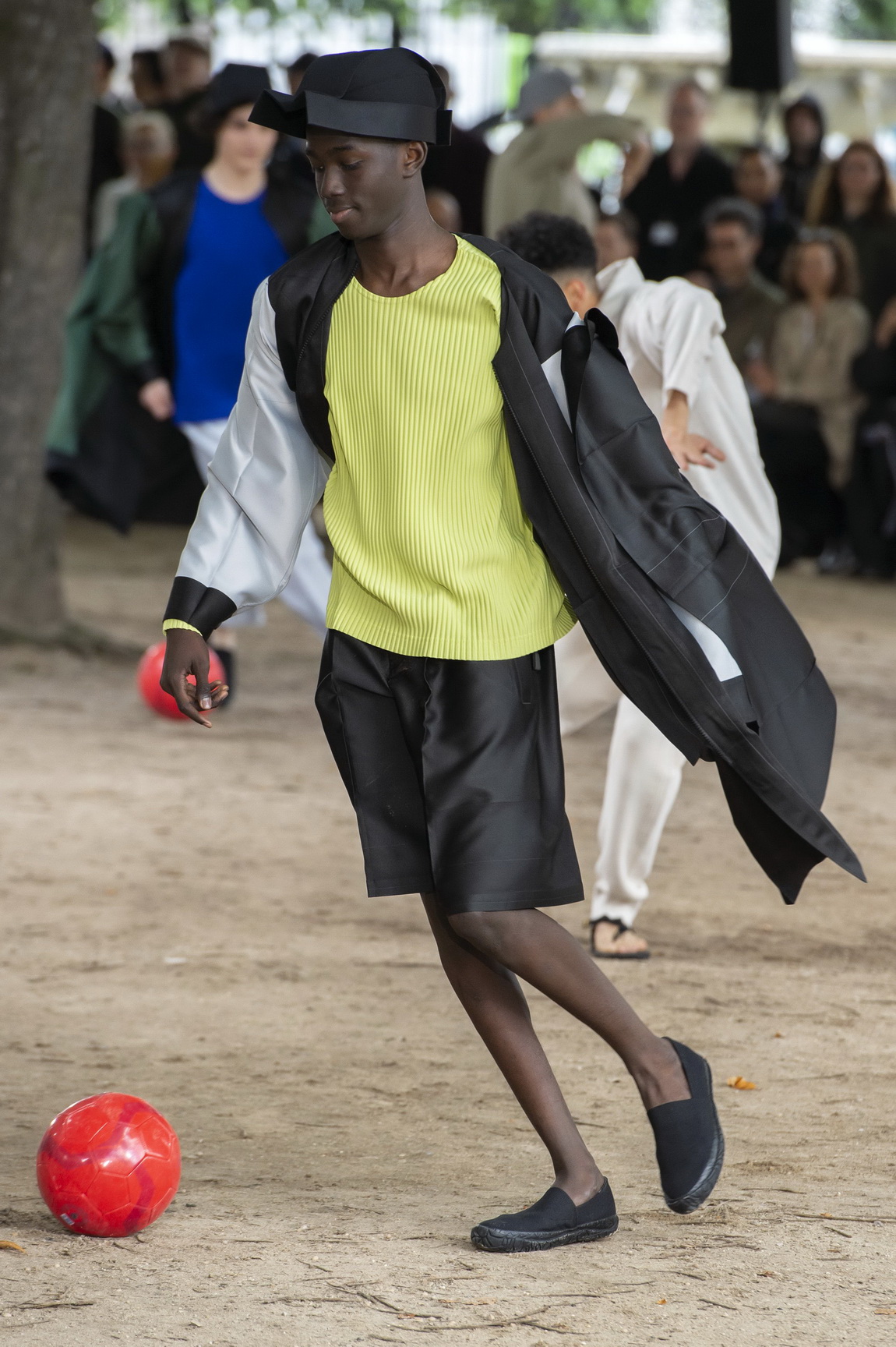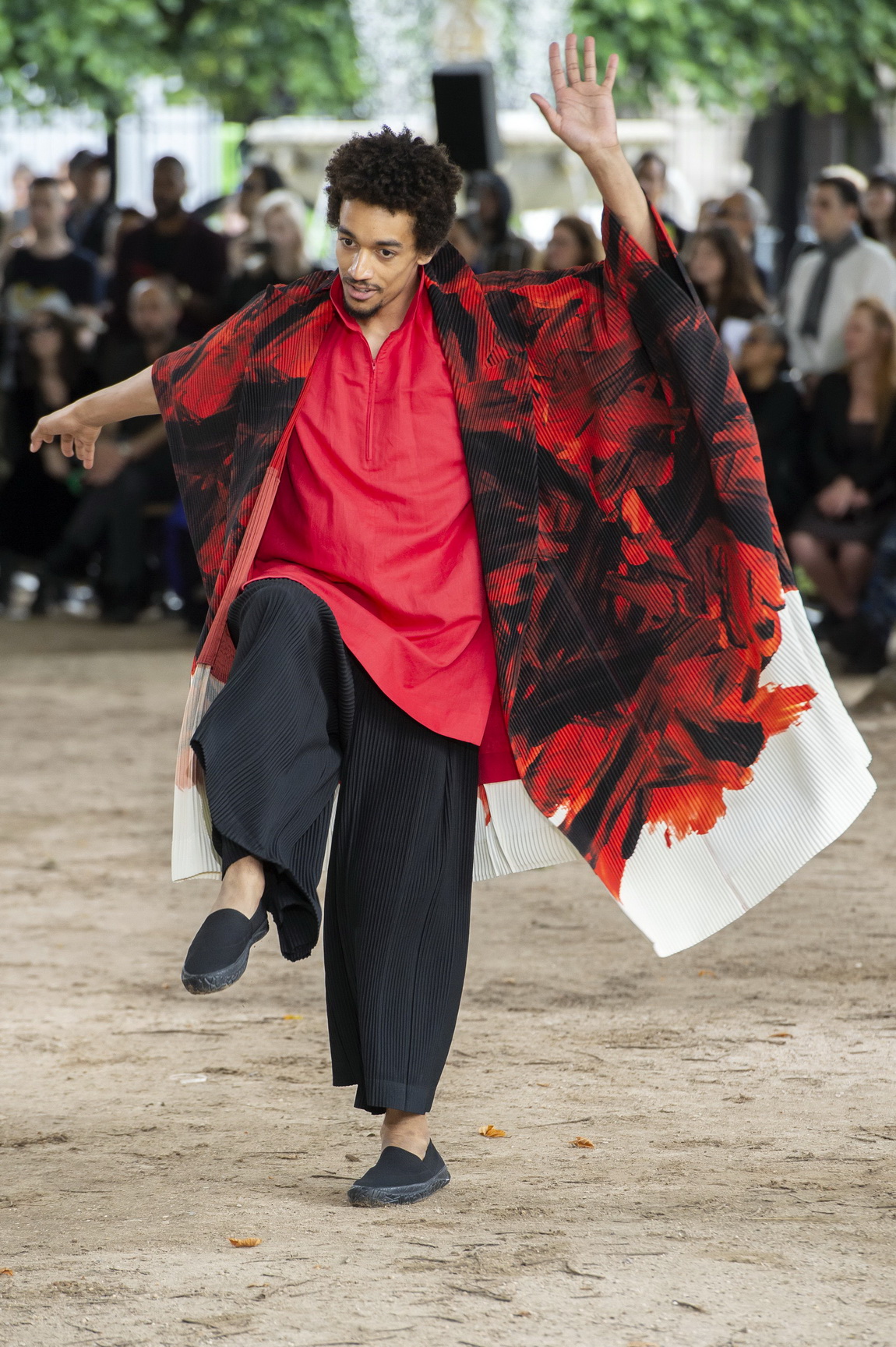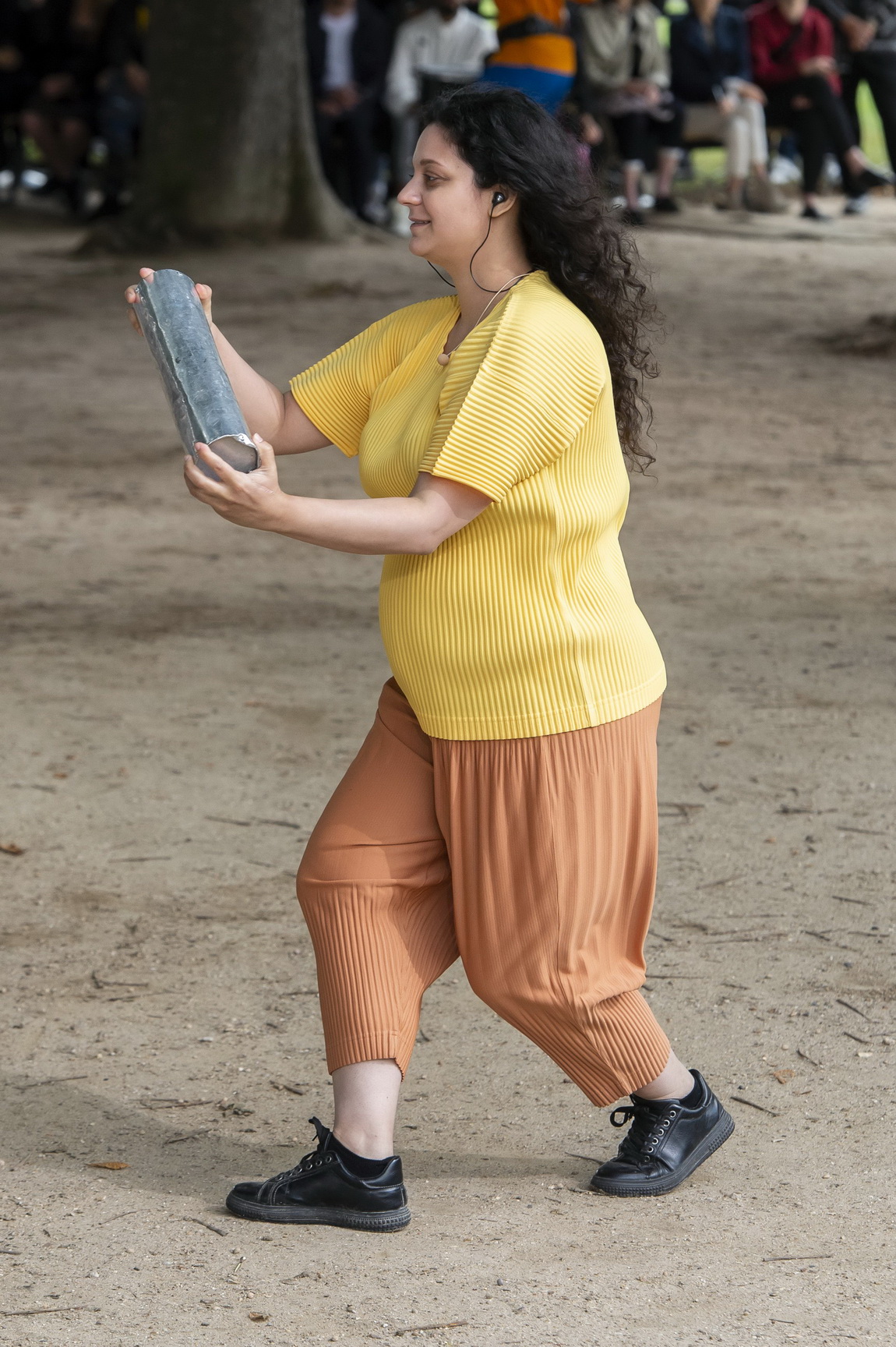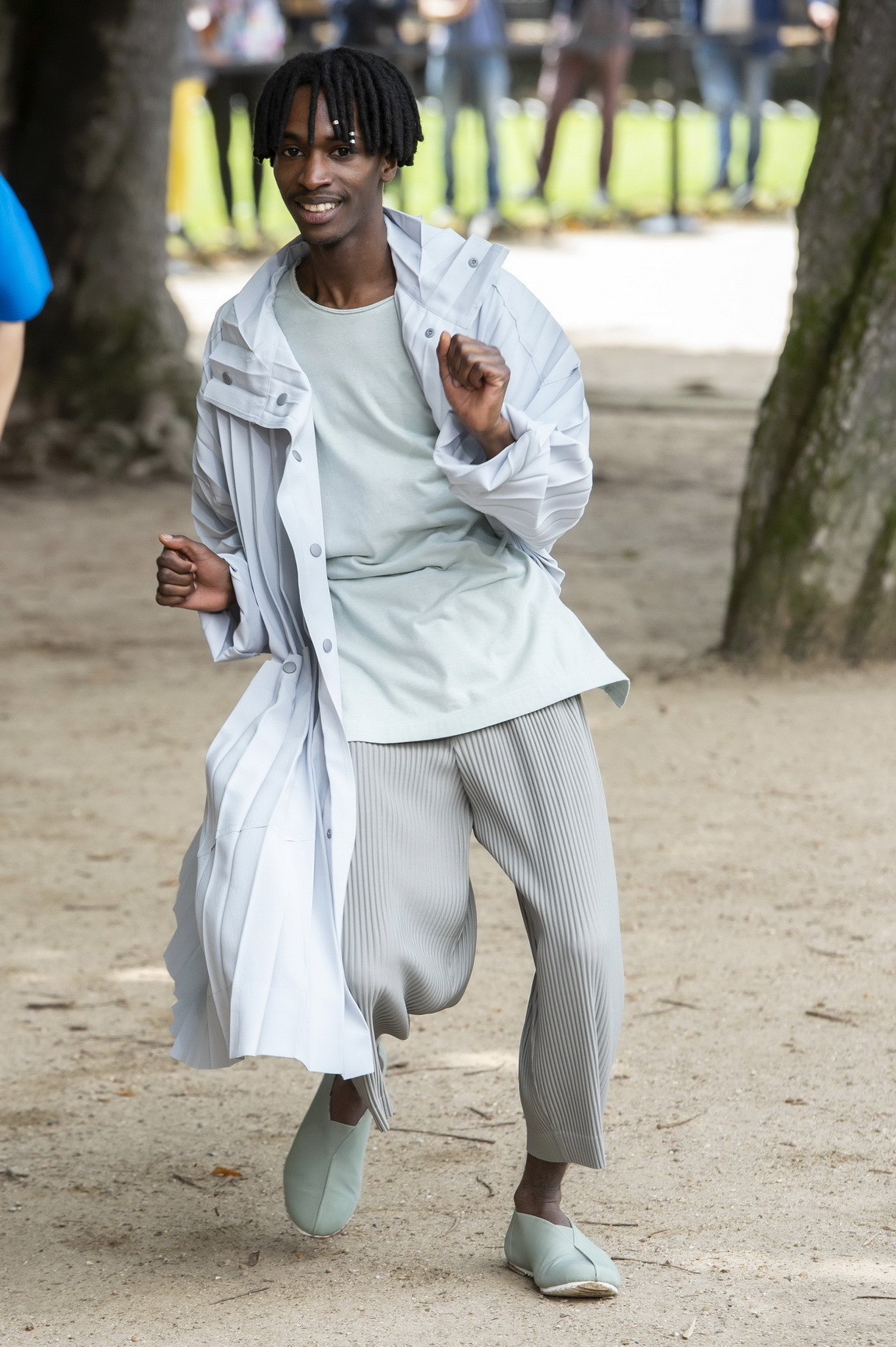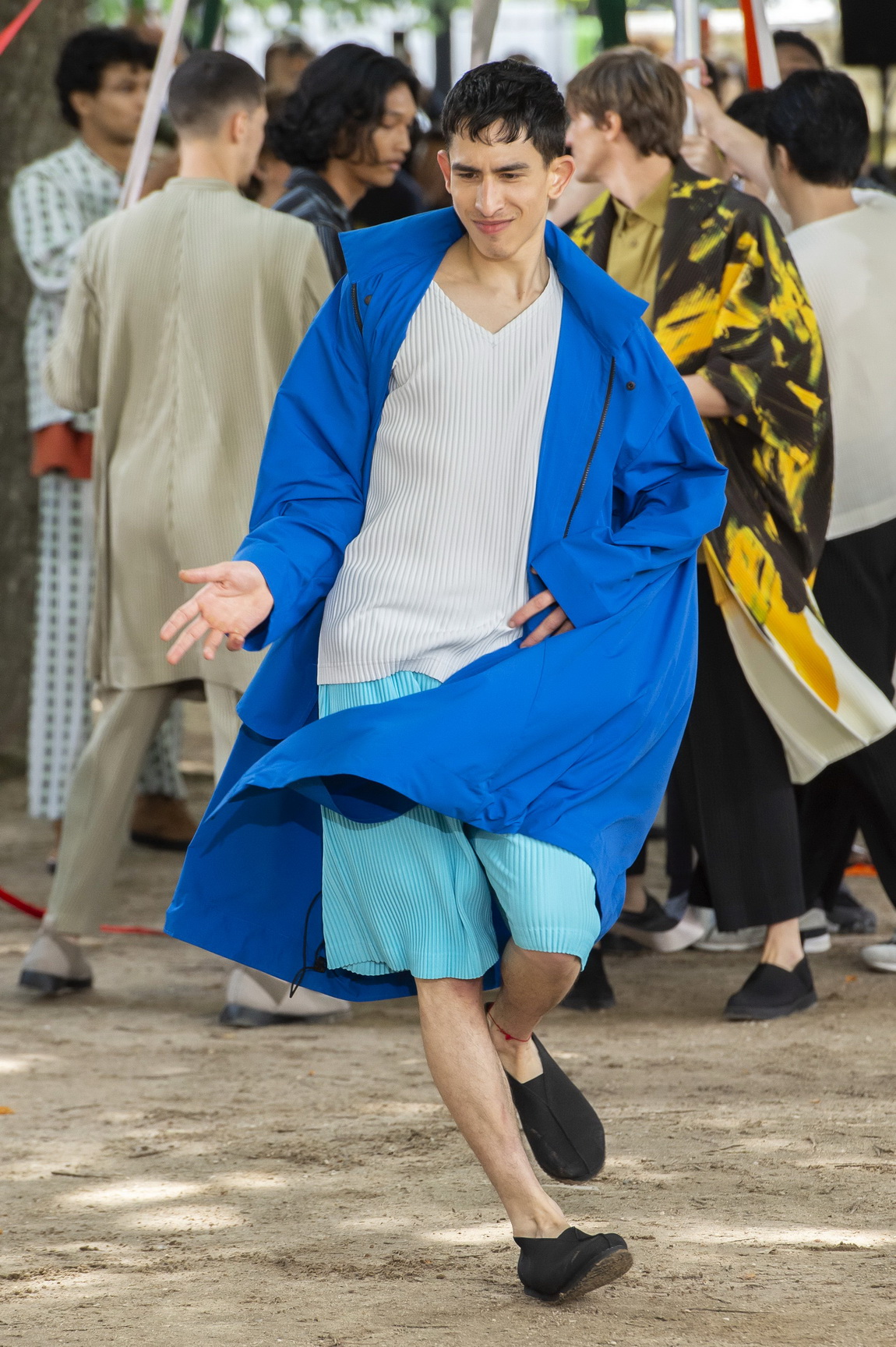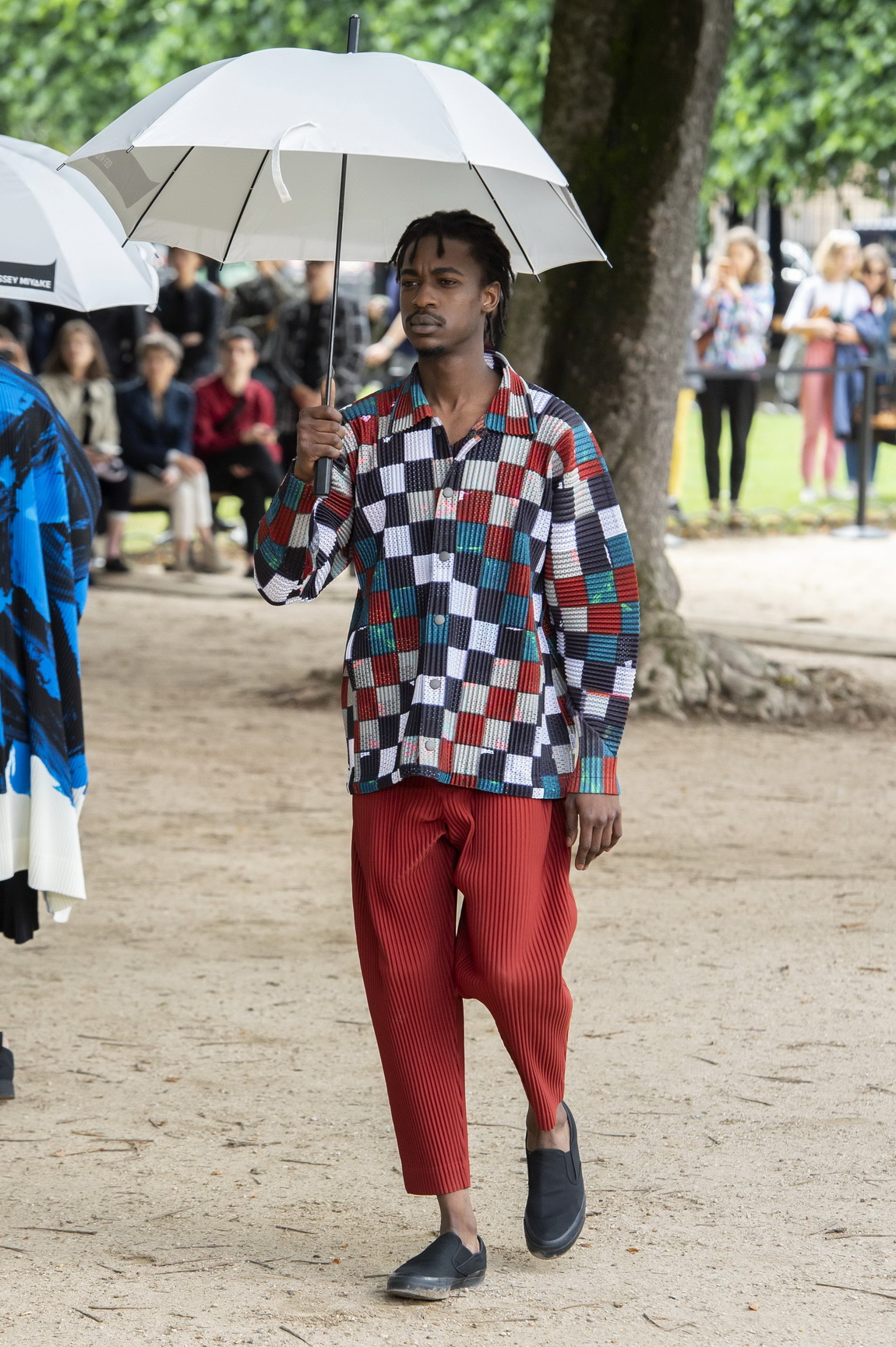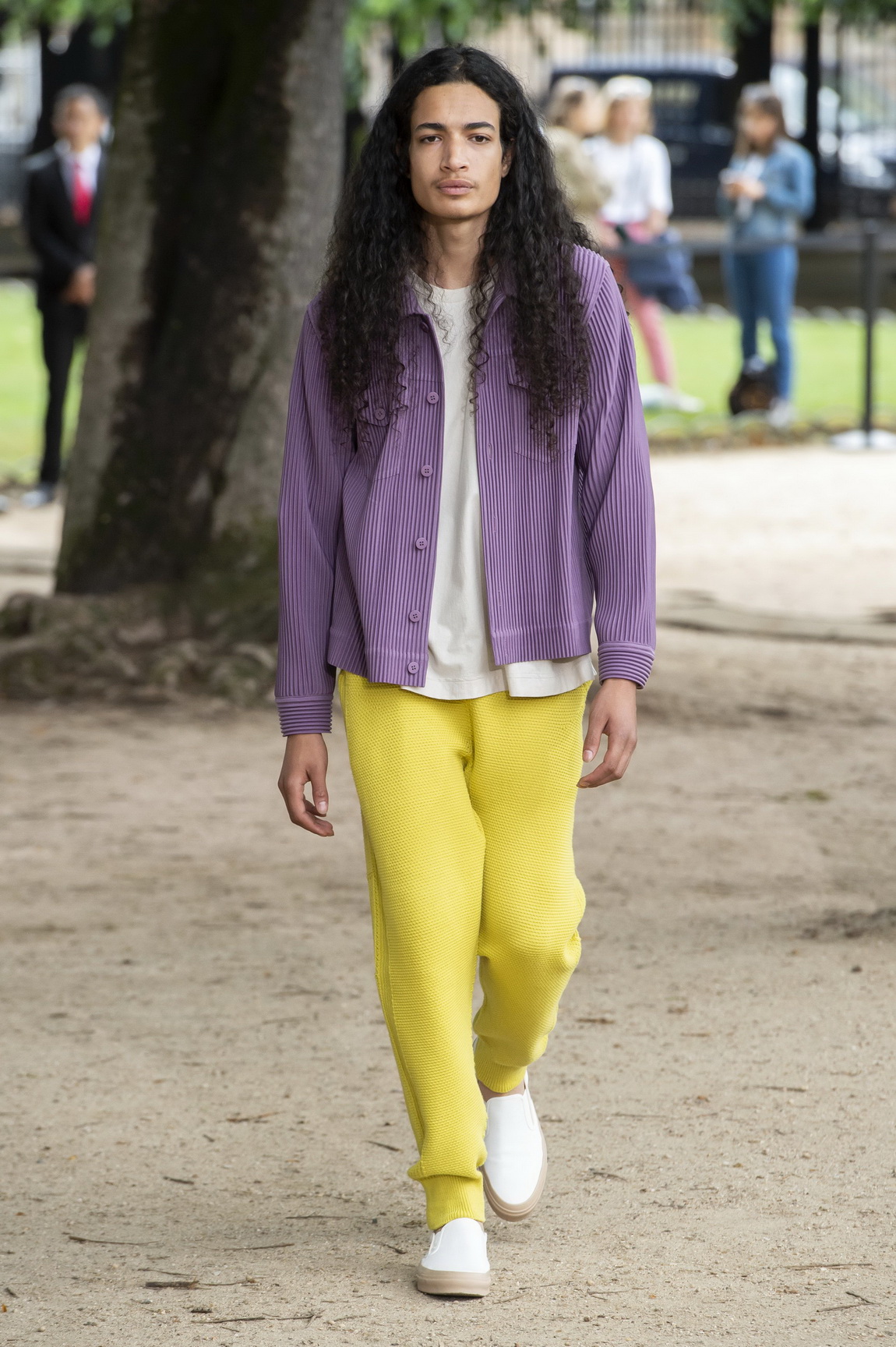 ---
Credits
Photography Mitchell Sams