the home office have been uninvited from this year's uk black pride
The UK Home Office and the National Crime Agency were due to have stalls at the event, which takes place this Sunday in London.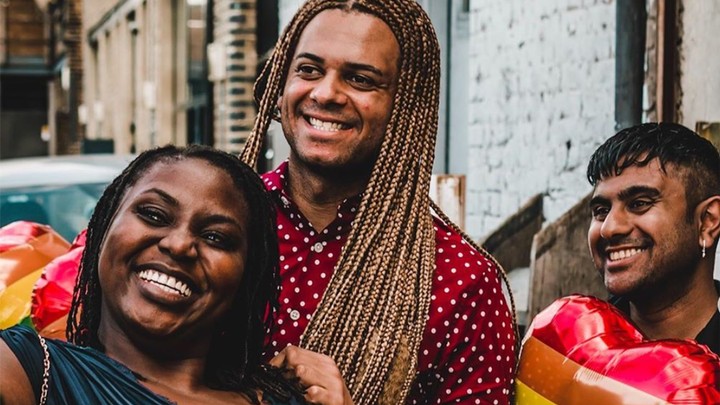 Photo via UK Black Pride's Instagram.
UK Black Pride have announced that they will no longer be allowing the UK Home Office and the National Crime Agency to take part at their event this weekend, calling the decision to involve the two organisations "an error in judgement".
The decision to remove stalls by the two government agencies came after LGBTQ people called out the Home Office's "continued persecution, deportation and complicity in violence against LGBTQ migrants here [and] abroad" on social media, dubbing the organisation "enablers of the violent, dehumanising & hostile policy that deports queer black and brown asylum seekers to their death".
Just last month, the Home Office were accused of "hypocrisy" after they adopted the Pride flag for their logo while simultaneously threatening to deport 39-year-old Kenneth Macharia, who plays for Bristol Bisons rugby club, back to his home country of Kenya, where sex between two men is punishable by up to 21 years in prison.
Likewise, government data shows that the Home Office has increased its number of refusals for LGBTQ people seeking asylum in the UK. Figures showed that four out of five LGBTQ people seeking asylum in the UK were rejected.
In a statement, UK Black Pride said that "in light of the Home Office's and the National Crime Agency's (NCA) continued discrimination against the communities we represent, and the work we and other organisations connected to us do in support of LGBTQ refugees and asylum seekers, the UK Black Pride board of directors has taken the decision to remove both the Home Office's and the NCA's stalls from our event".
Continuing, they said that they had invited the Home Office under the impression that they were giving a platform to the organisation's internal LGBTQ network, Spectrum, while the decision to include the NCA was to give the LGBTQ community a better understanding of their work.
"On reflection, and after concerns raised on social media, we realise it was an error in judgement to allow the Home Office and the NCA spaces at UK Black Pride," the statement concluded.
"Our priority will always be the safety and wellbeing of LGBTQ people of African, Asian, Caribbean, Latin American and Middle Eastern descent. We are grateful that the community has raised their concerns with us and we are sorry for any alarm caused at the announcement that the Home Office and the NCA would be at UK Black Pride."