hannah elyse on modelling, marriage and a move to paris
Catching up with the newly-engaged model and Louis Vuitton favourite.
In the world of modelling, mystery once served as a certain form of currency. But in an age that's dominated by instantaneous status updates and follower counts in the millions, casting is increasingly driven by cults of personality and digital reach. Somehow, though, Australian model Hannah Elyse manages to strike a balance between the two schools of thought. While she does share slivers of her life online, Hannah also maintains some of that old world privacy — an increasingly rare and alluring combination.
Since making her international runway debut for Louis Vuitton autumn/winter 17 at the tender age of 17, and going on to front three consecutive DAISY campaigns in Australia, Hannah has gravitated away from her hometown of Sydney and begun focusing on building a life in Europe. It was there that she met tattoo artist Louis Loveless, now her fiancé, earlier this year. So, what's Hannah most looking forward to in 2018? "Getting married!" the model tells i-D. "I'd like to spend more time with Louis, and hopefully move to Paris or London, wherever he is."
A move to Europe also makes sense for Hannah's own work (and the fact she's not fond of Australian summers: "I can't wait to skip it and enjoy winter in Paris instead.") Last year, the model crossed multiple continents to walk for some of the world's biggest fashion houses – she cites Moschino's show in LA and the Louis Vuitton presentation in Kyoto among the most fun.
In particular, it's that relationship with Louis Vuitton, which Hannah treasures most of all. After being introduced to creative director Nicolas Ghesquière in her teens, and subsequently landing an exclusive, the model says that she counts the ongoing relationship as a career highlight. "The Louis Vuitton team is like one huge family," she explains. "They really take care of the girls and everyone works so hard to create such a beautiful show every season."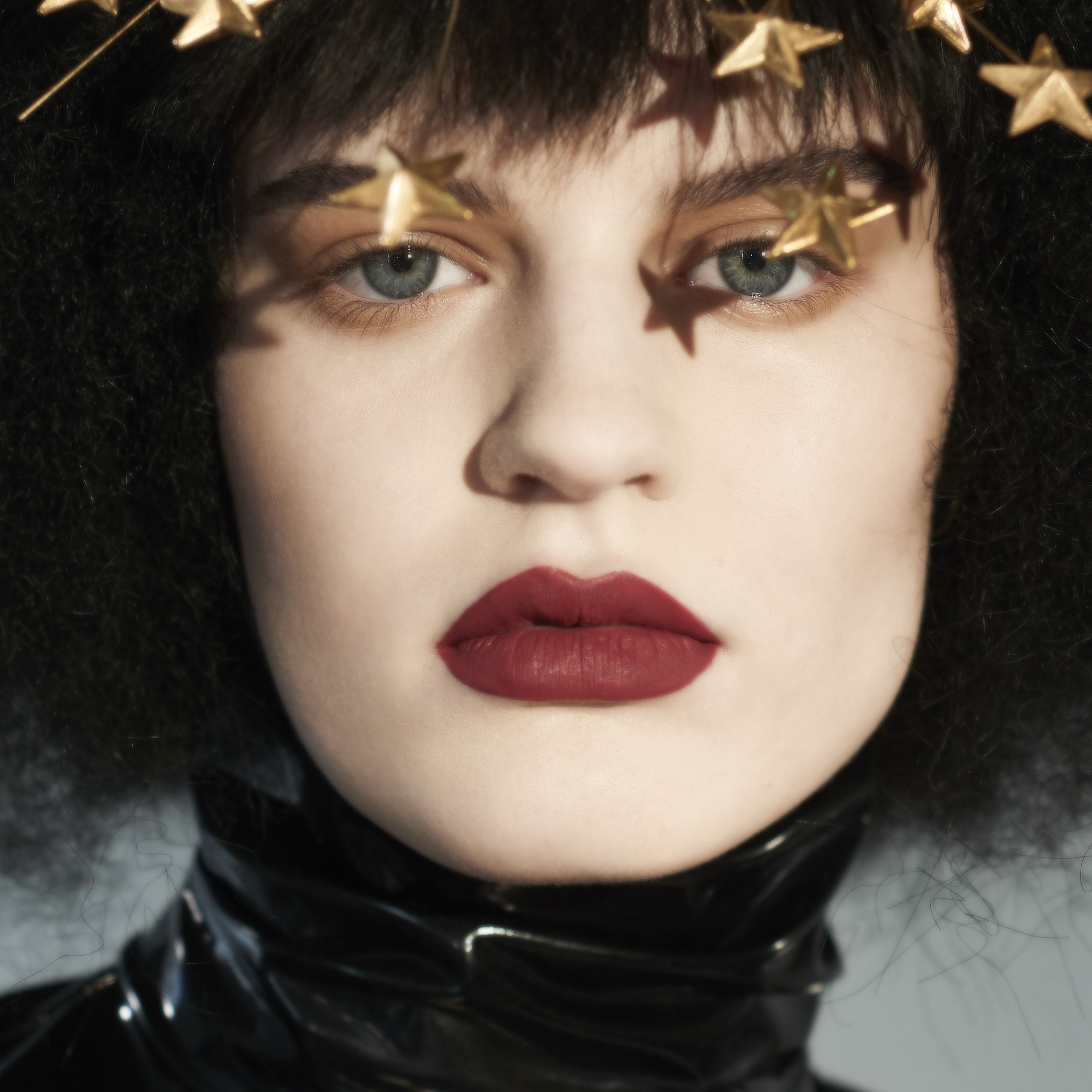 Major maisons aside though, Hannah Elyse is equally passionate about supporting independent fashion. "My favourite thing to shoot is DAISY!" she says, citing the label's founders Renee and Gibson fox as two of her closest friends. "I love and want to wear everything Renee comes up with, and they both create the most dreamy shoots together."
Hannah's even thinking of starting up her own label in the not too distant future. And recently, streetwear newcomer Roleplay printed Hannah's face onto a t-shirt — she's leaning in close to a mirror, tongue out (the shirt is called 'Twins'). "This label found me through my Instagram and I love that whole skater-meets-provocative style," she tells i-D.
On the topic of Instagram, Hannah elaborates, "Instagram is kind of like free marketing for us. But the problem comes when people assume you're a certain type of person based on your photos. Technology in general makes models' lives easier because we can get hold of people much faster, and get around more easily." Hannah's even-handed approach to social media seems to take both the pros and cons of sharing one's life into account.
It's an approach that's allowed her to retain some mystery, while also letting us into her world. That's a world filled with metal influences like Electric Wizard and Pantera, DAISY campaigns, fast-paced international travel and her tattoo artist fiancé. In the often capricious landscape of modelling, Hannah Elyse proves that a famous last name and a seven-figure following still can't hold a candle to old school intrigue.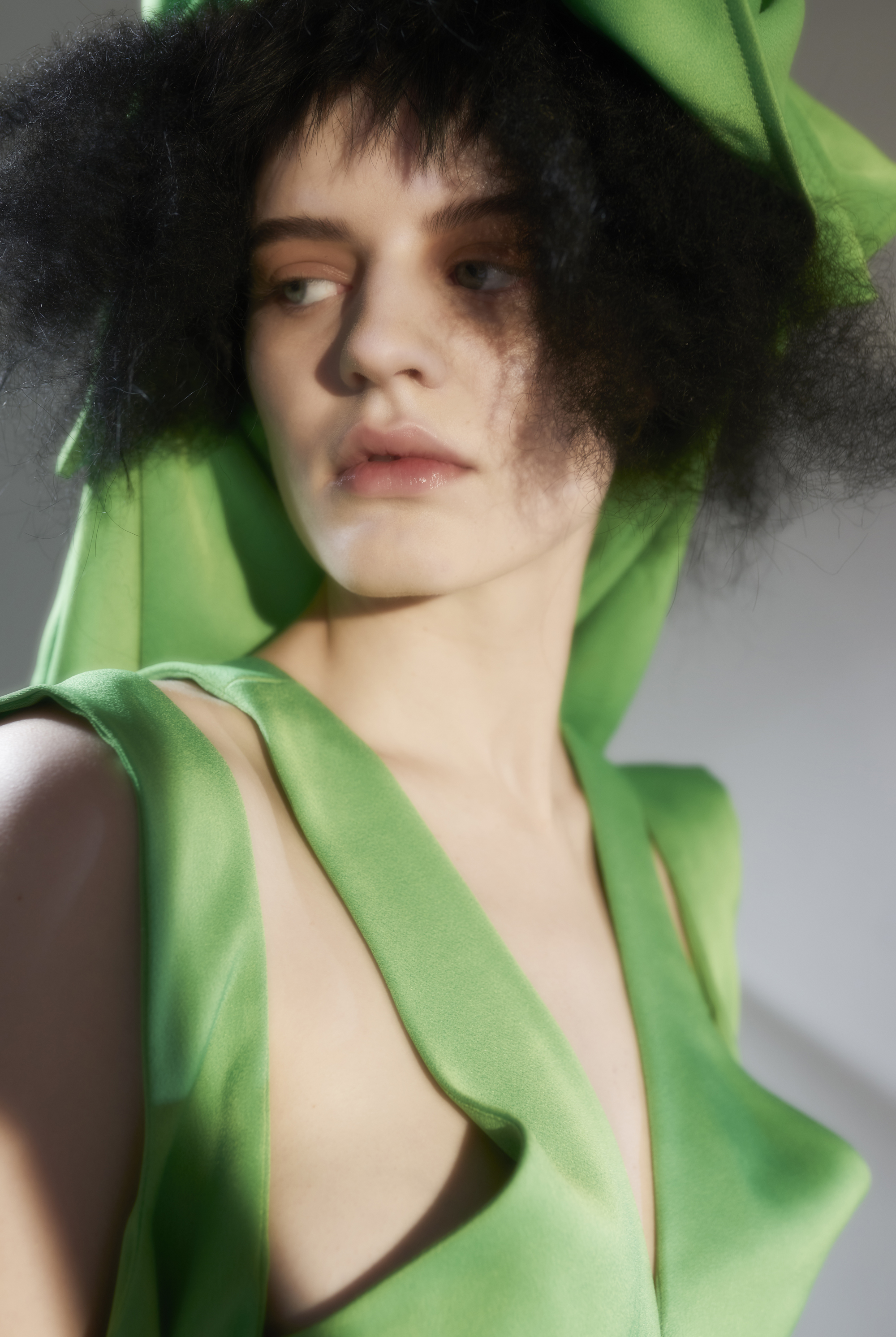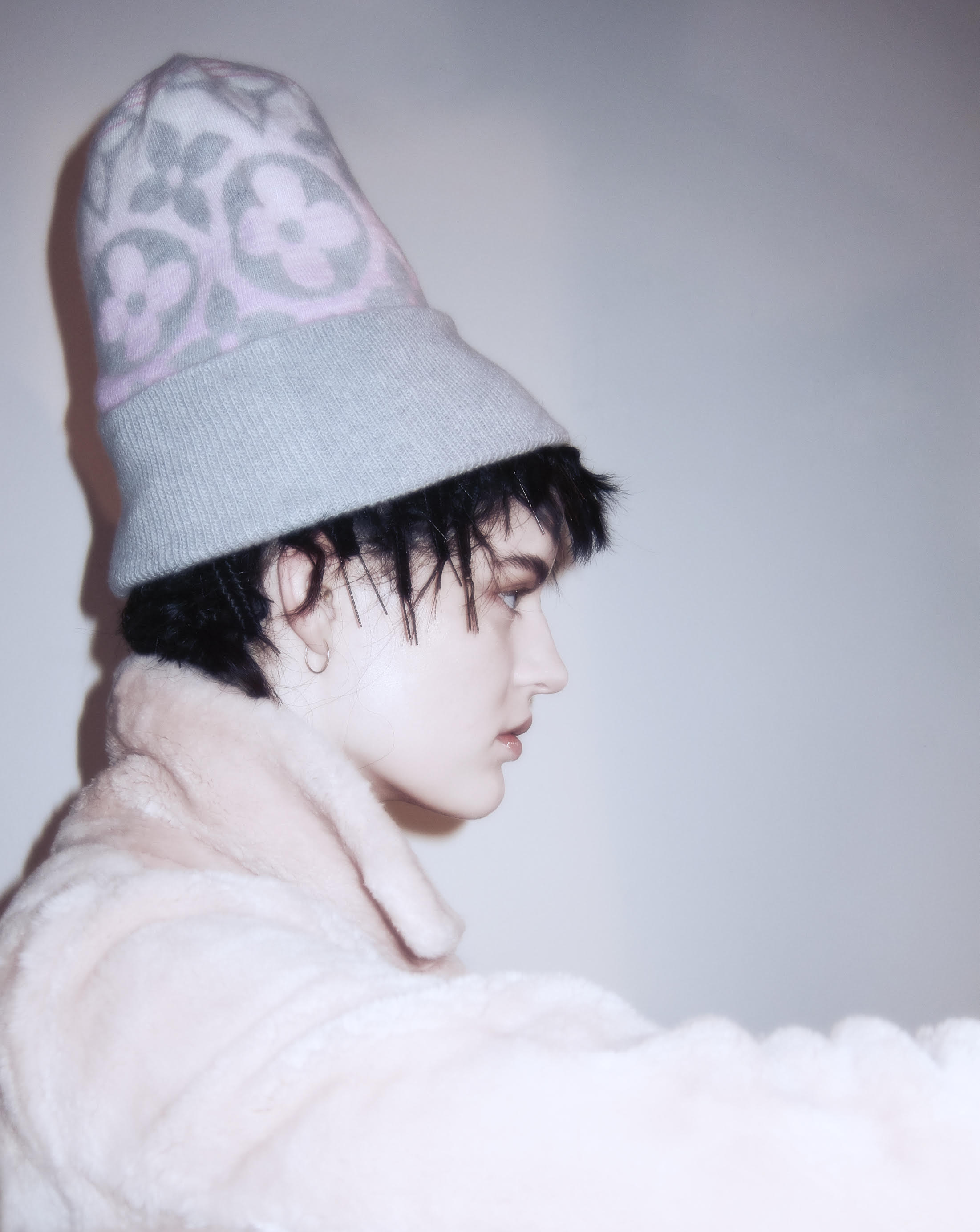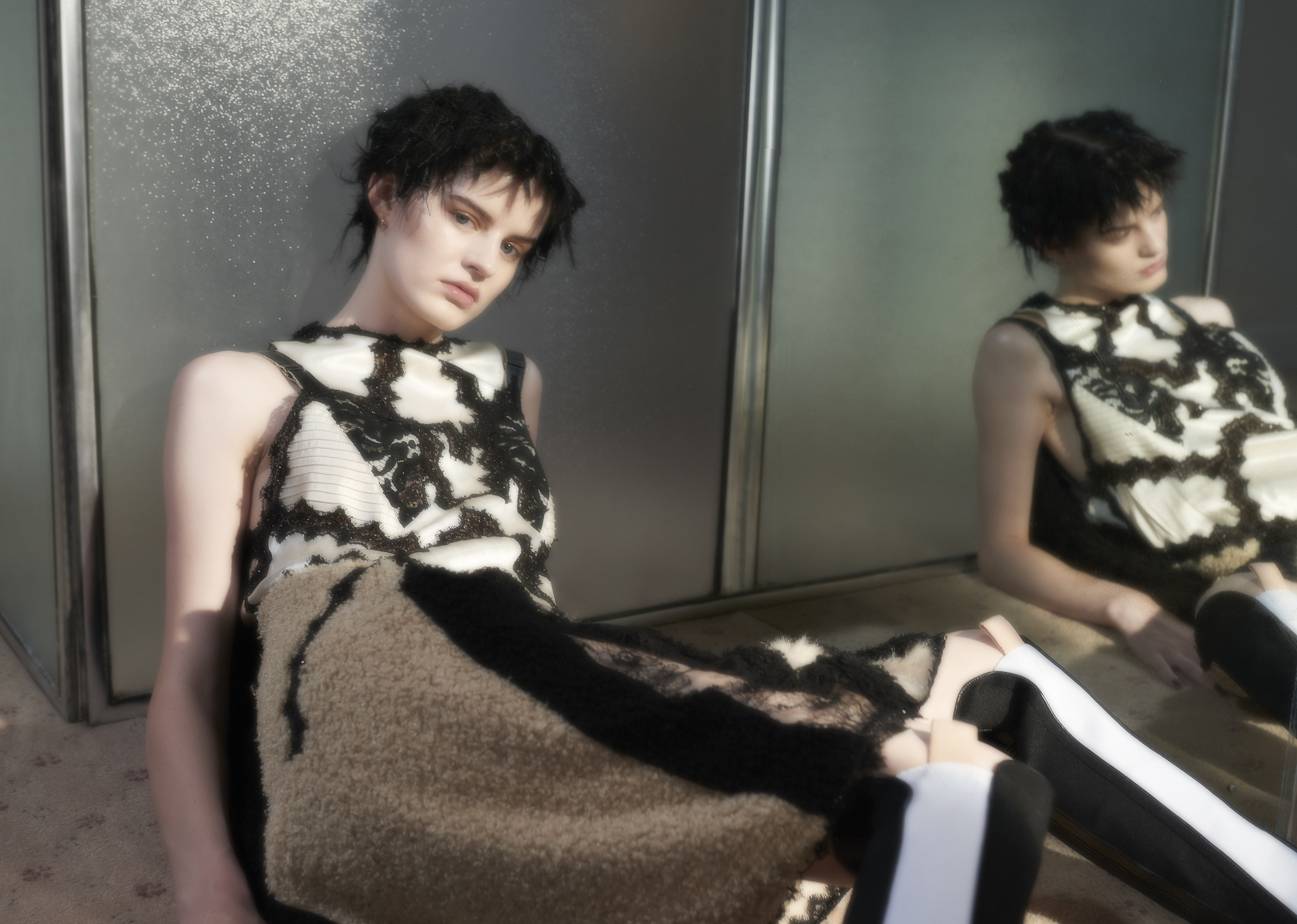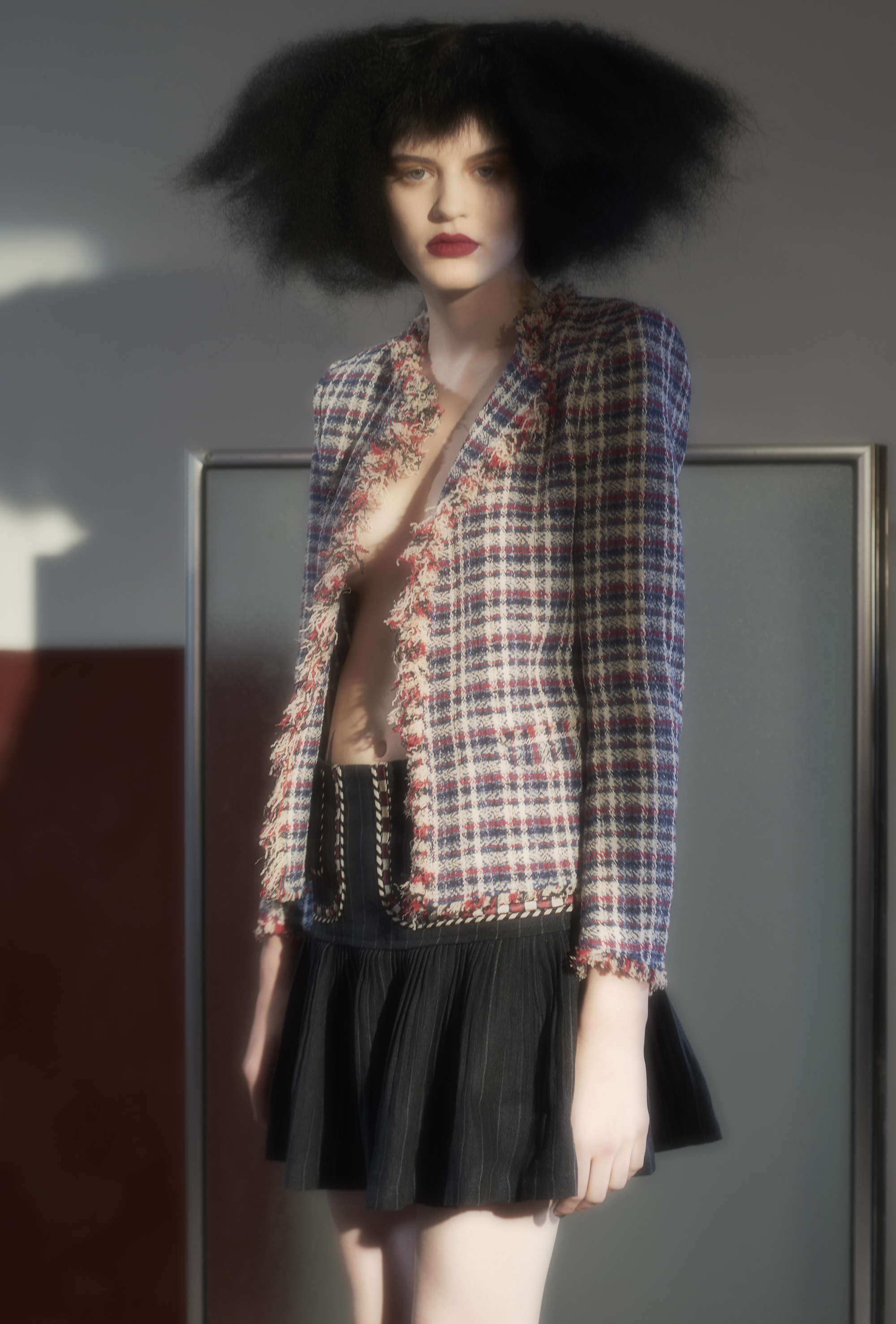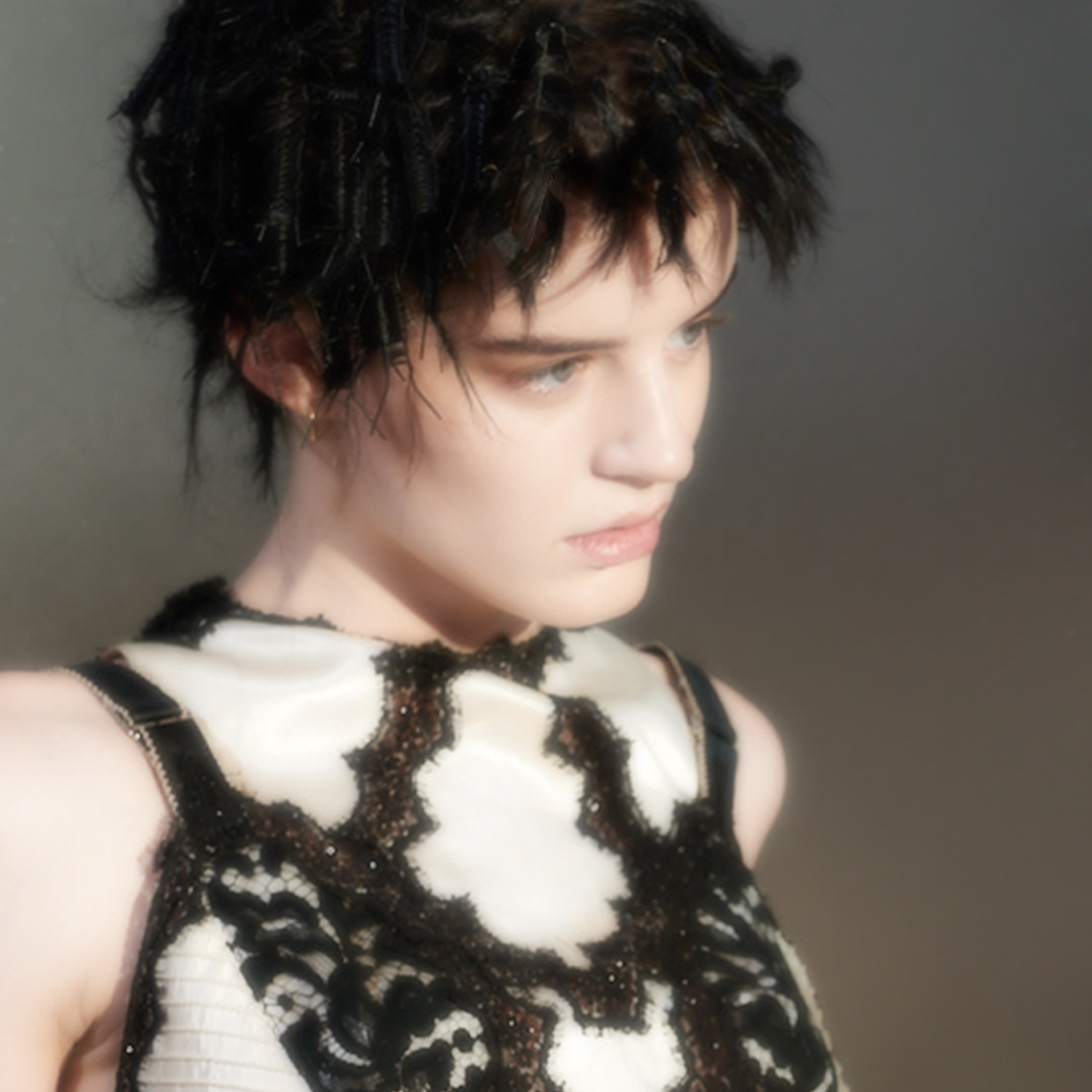 credits
---
Text Rosie Dalton
Photography Jack Grayson
Stylist Charlotte Agnew
Hair Stavros Georgoulas @ Work Agency
Makeup Cat Smith @ Union Management
Hannah Elyse @ Chadwick Models