Rania Matar, "Yasmine 12, Beirut, Lebanon," 2012, from the series: L'Enfant-Femme
rania matar's evocative portraits explore girlhood, and growing old
The photographer traveled from Boston to Lebanon photographing young girls, awkward teens, and diverse mother-daughter duos.
|
22 December 2017, 8:07pm
Rania Matar, "Yasmine 12, Beirut, Lebanon," 2012, from the series: L'Enfant-Femme
The i-D office has a favorite Rania Matar photo. It shows a 9-year-old Lebanese girl called Joelle striking a sassy catwalk pose in a tank top and cargo shorts, a defiant performance of femininity. Behind her is a dirty beige sheet draped over a vague pile of wooden objects. At first glance it looks like Joelle is in a suburban bedroom. Looking closer, she might be in a refugee camp. The location is intentionally vague.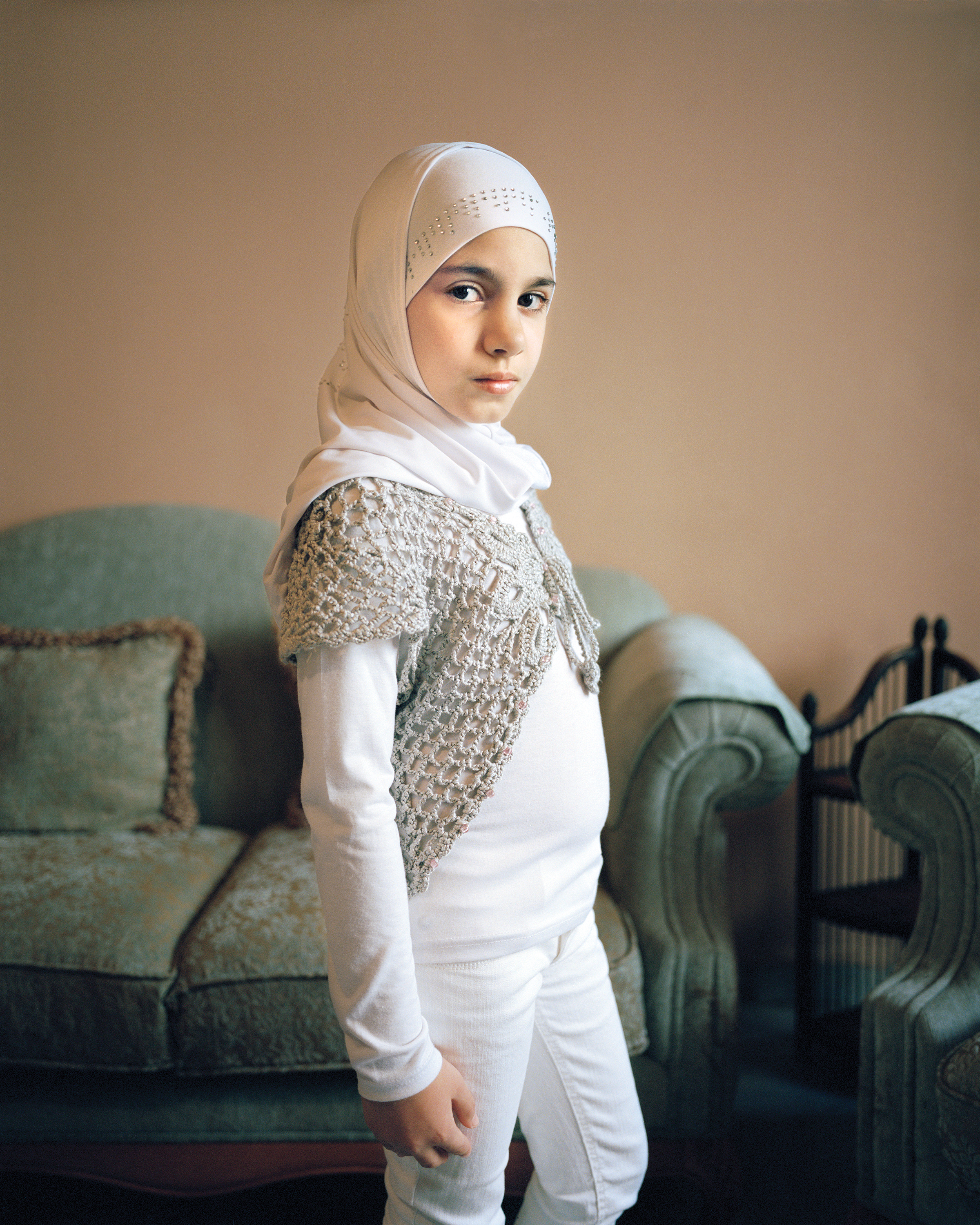 Matar's photographs explore the universality of female adolescence and womanhood — drawing connections from the wealthy homes of Boston and Beirut to the tent cities of Lebanon's outer limits. Matar often photographs the same girl three or so years later, illustrating the effect of puberty on a girl's poise or self-assurance. The photographer's new exhibition, In Her Image, also explores a more immediate contrast in female life stages. The photos are primarily mother-daughter portraits, from Matar's more recent series Unspoken Conversations. Some of the photos capture the tender moments we're accustomed to seeing in family photos, minus the sense of orchestration. Others convey a sense of iciness or competition. All toy with the sometimes uncomfortable reality of growing old.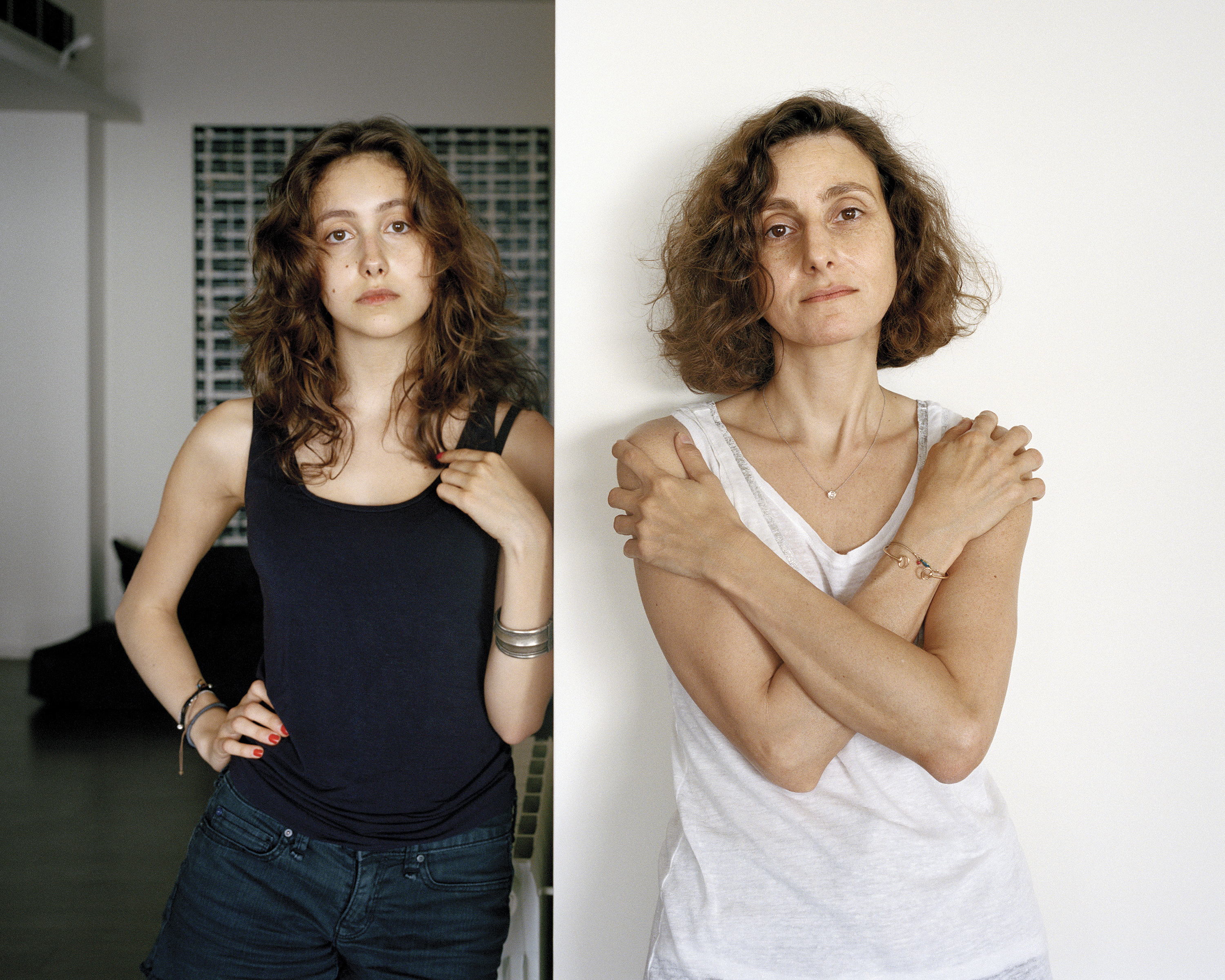 Like her portraits of female teens and adolescents, Matar's mother-daughter photographs avoid cultural biases. Some of the women wear hijabs, but it's otherwise difficult to tell whether the portraits were shot in Lebanon or the U.S. "I'm really part of those two cultures, equally I would say," Matar told i-D last year. "I was born and raised in Lebanon from Palestinian parents but I live in the U.S. and my kids are being raised here. To always hear this kind of news about the differences and about the oppression — really, when you look at the actual people, people are just the same."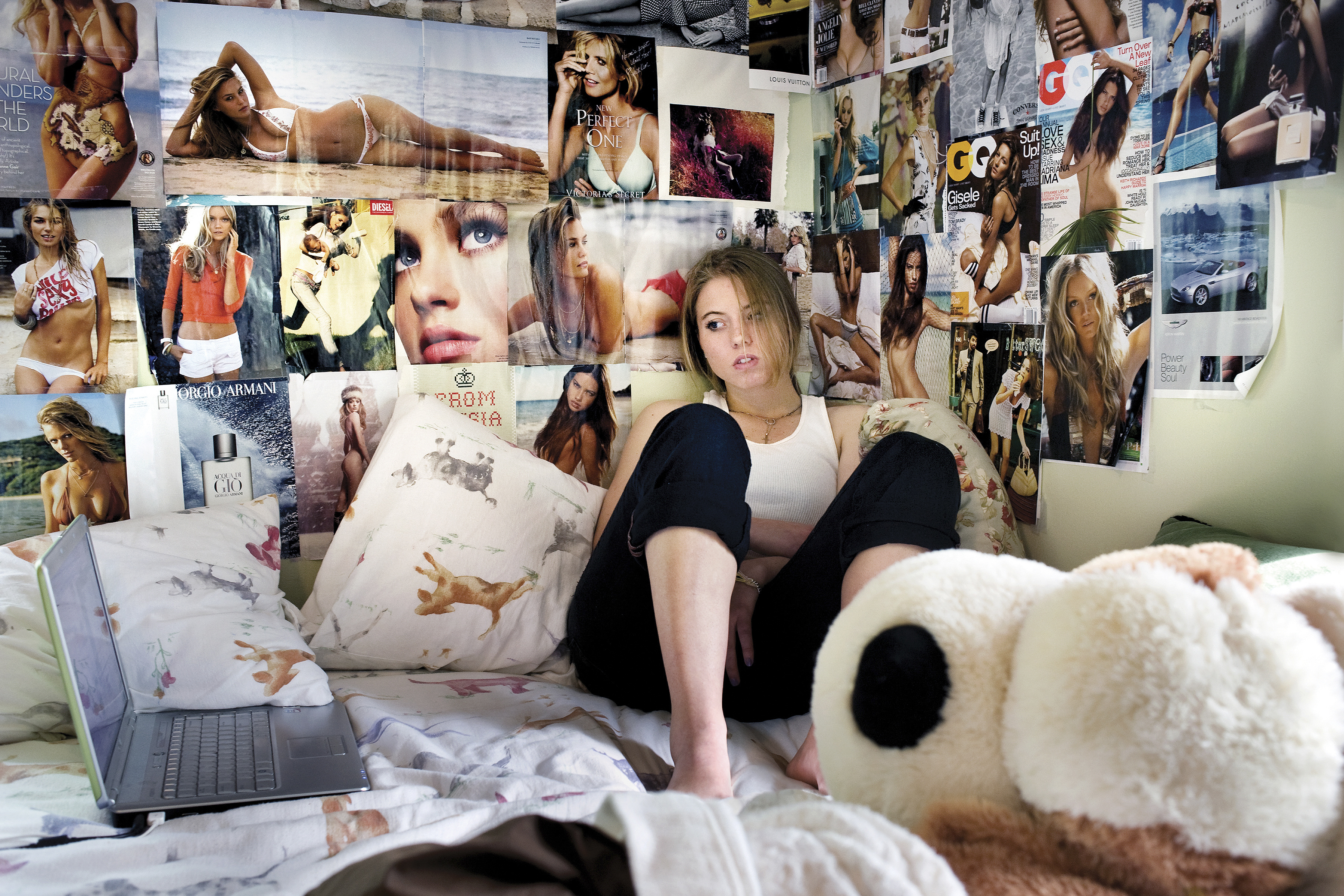 Other photographs in In Her Image come from Matar's previous two projects, A Girl and Her Room and L'enfant Femme. These solo portraits of younger girls are noticeably more cluttered, some of them positively littered with the material artifacts that help shape their identities, like bags of nail polish and bras hanging from door knobs. In the same frame, there might be stuffed animals or a school backpack — reminding us that growing up is complicated, no matter where you live.
"In Her Image: Photographs by Rania Matar" is on view at Amon Carter Museum of American Art in Fort Worth through June 17, 2018.