aliens and avatars: camper's new campaign is trippy
The footwear brand eschews models for inspired avatars for its spring/summer 18 campaign.
|
23 November 2017, 10:48am
Featuring four monotone characters, Camper's latest campaign is far from dull. Dub, Rex, Thelma, together with Serena, Brutus and Drift, provide the perfect canvas for the Spanish shoe institution.
The futuristic abstract avatars replaced models -- the campaigns have previously included Hari Nef and Lily McMenamy – and were shot against flat colour backgrounds by Daniel Sannwald. The only notable human element to each avatar is the leg with the shoe -- the portraits are dehumanised, symbolic of the different textures and elements of the brand.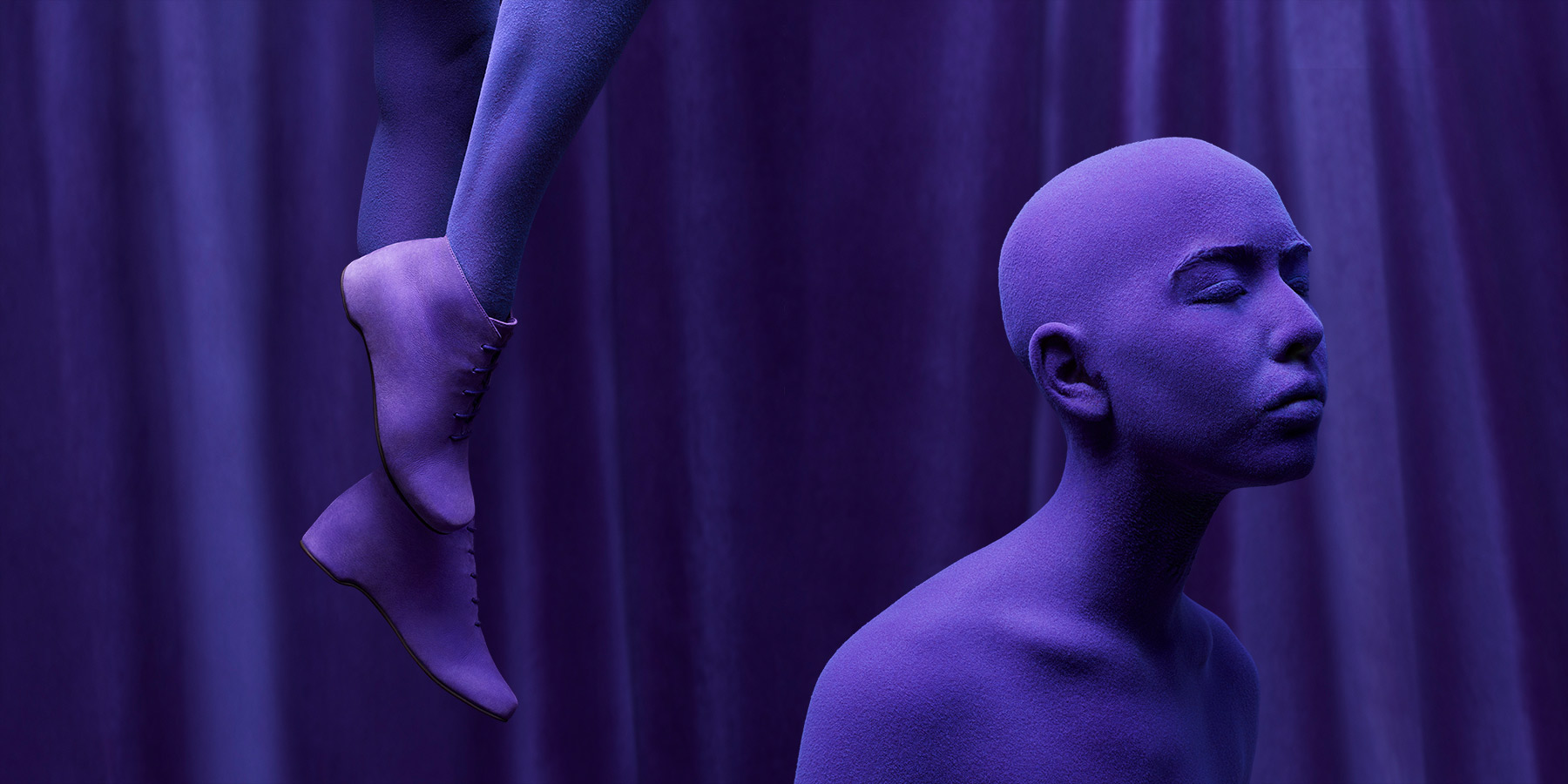 Dreamed up by creative director Romain Kremer, the fictional characters were fully formed in his mind -- and so the casting process for IRL models reflected the features that they wanted, with the exception of model Rossy de Palma, who actually provided the inspiration for her character, the sexy and mysterious Thelma. "Every season it's evident which elements from the collection you want to focus on. There are so many shoes to choose from, but the ones you want to portray just jump out at you," he says. The team behind the story included fashion heavyweights Gary Card, Charlie Le Mindu, Isamaya Ffrench and stylist Anna Trevelyan. "The team is like family now, we are all good friends. We work in a very organic way, we don't even speak on set," he continues. "I think we share a common passion for beauty and freaks." Anna agrees, "We all love fantasy and developing characters and each person brings their own crazy ideas to the table on the shoot day."
Alongside the campaign is a short film, where the cartoon-ish characters appear in motion. Ever wanted to watch a bald purple person disappear into her own bubble? Here's your chance.