elizabeth hilfiger's radical streetwear brand makes tattooed t-shirts
Elizabeth Hilfiger's fashion and art label is cut from a more experimental cloth than her father's preppy empire, but she's still learned some lessons from Tommy.
|
19 December 2017, 9:17pm
Photography Amanda Pham
Foo and Foo is a refreshingly experimental brand. Especially considering its creative director is commercial fashion royalty. Elizabeth Hilfiger, daughter of Tommy, launched her own streetwear label in 2016 after graduating from Rhode Island School of Design's Apparel Design program the previous year, having already built buzz for her sporty separates. With Foo and Foo, she takes classic streetwear and gives it inventive twists — T-shirts are embellished with tattoos, hoodies are adapted with piercings, and bold prints pop up everywhere. The aim, says Elizabeth, is to make getting dressed more fun.

The 24-year-old designer had always wanted to create a platform that involved fashion but didn't necessarily revolve around it. "I knew I wanted to have the brand be really collaborative," she says over the phone from Los Angeles, where she's now based. So she set about building a brand that would enable her to work with all of the multidisciplinary artists she had met during her studies.
Foo and Foo is less a straightforward fashion label than it is an evolving art practice with fashion at its core. The name is a play on Elizabeth's childhood nickname, Foo Foo, but with an inclusive touch. "Foo and Foo is kind of like Foo and You," she says.
The label's website features two separate channels: Drops (which showcases the brand's sporadically released clothing collections) and Art, an online gallery of avant-garde work by emerging artists. But the line between the two areas isn't hard and fast. The brand's first collaboration saw Elizabeth team up with Julian Klincewicz, a multidisciplinary artist who has worked with Kanye West and Gosha Rubchinskiy, to create two graphic T-shirts featuring a photograph of a calla lily taken by Julian.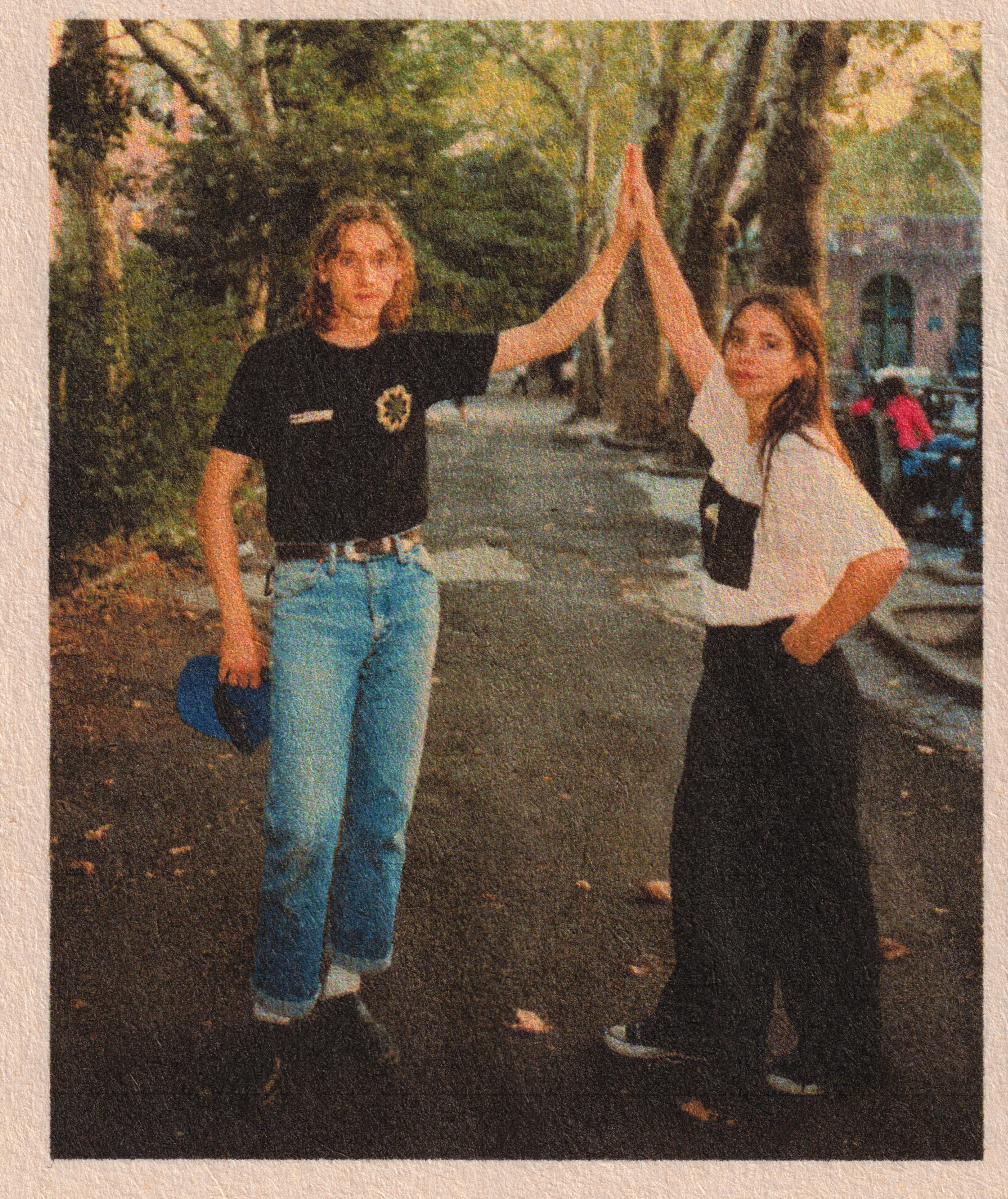 Foo and Foo's latest collaboration, with online art directory ART.WORLD, is entirely different. It features seven recycled objects that were selected for their sentimental value by a group of young art professionals. The objects range from an English breakfast made out of candy, chosen by curator Antonia Marsh; to a salt rock gathered from the Mojave Desert by artist Arielle Chiara; and a mysteriously defaced section of T-shirt, shared by artist Carly Mark. All of the items are currently being auctioned via Foo and Foo's website. The project launched on December 12 with a party at the kitschy restaurant China Chalet in New York's Financial District.
The collaboration reflects Foo and Foo's focus on sustainability; all of the brand's clothing is knitted, dyed, printed, and sewn in Los Angeles. It's one aspect of the label that Elizabeth admits her father has influenced. "My dad's really pushing me to be more sustainable, so I'm going to try to look into more sustainable dyeing practices, but for now we're doing the best we can," she explains. As a veteran of the industry, Tommy's input is invaluable, but Elizabeth says it's also interesting for him to see her hands-on approach. "His company is so big — it's like an animal that he has no control over anymore. So I think it's fun for him to see this, where I'm doing buy-now wear-now stuff. He's super into it."
Foo and Foo operates quickly compared to large labels, which helps the label maintain a sense of intimacy. By embracing the idiosyncratic ways we wear clothing, Elizabeth is creating garments that intuit everything from our small compulsions to our larger creative flourishes. She "noticed a lot of people have a nervous twitch of pulling up their sleeve on their T-shirt to make it pop out," for example. So she made the Sleeve-Up Tee, which has eyelets on the shoulders that can be threaded with metal piercings that gather the sleeves. Similarly, the Ear Hoodie features piercings on the hood that can pin it back and "make it more comfortable for your ears to stick out."
The brand also acknowledges the creative expression that's synonymous with streetwear — skate shoes scribbled on with markers, T-shirts torn and cut up. There's a note on the website that encourage wearers to crop their tops. While some designers might wince at the idea of customers cutting up their clothes, Elizabeth just laughs. "I don't think I could put my head on my pillow at night just making clothes to wear."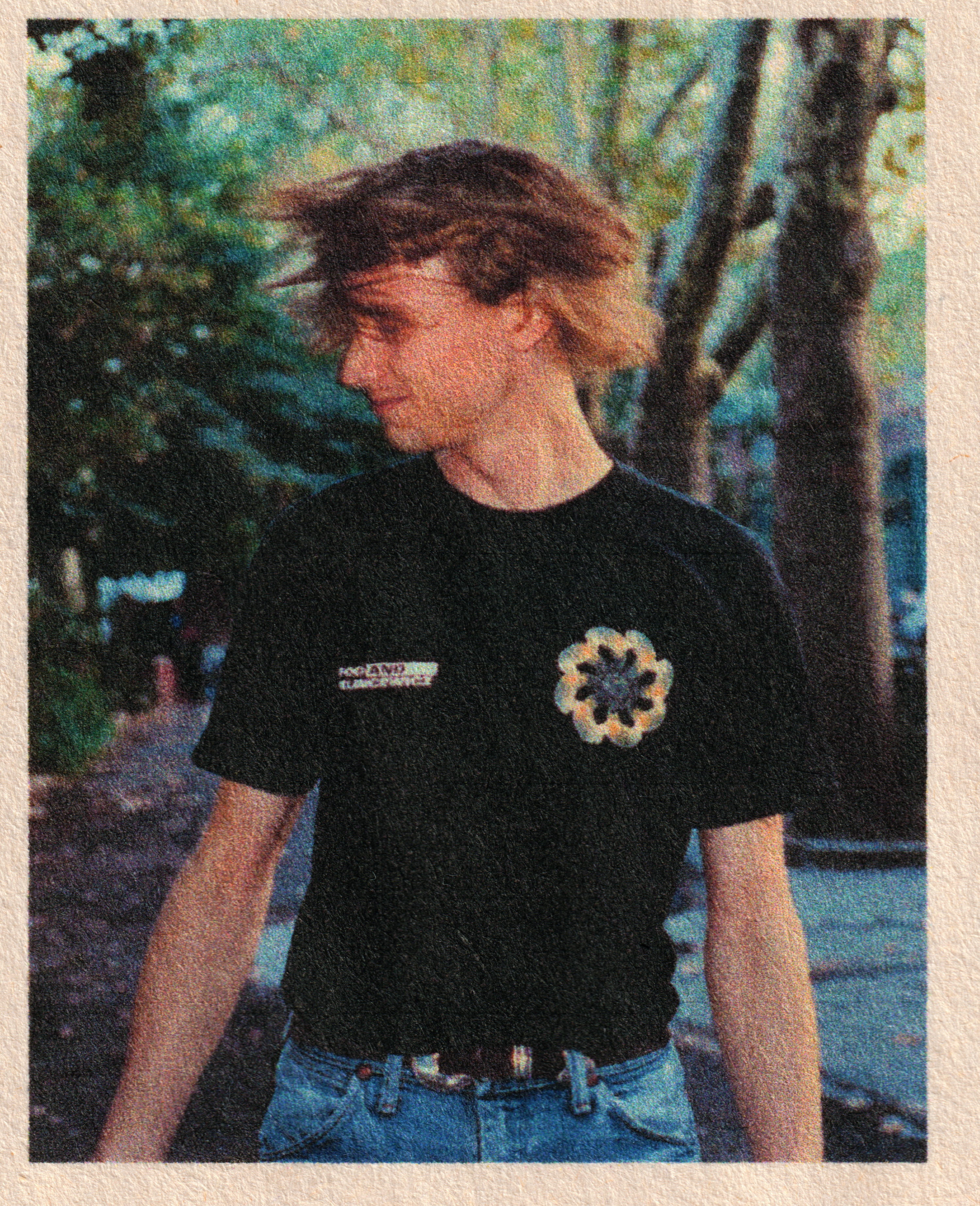 Piercings are one of Hilfiger's favorite motifs and make the clothes playful and adaptable. The Belly Tee has eyelets positioned over the wearer's belly button, and when the ring piercing is added to the tee it forms a smiley face with the two eyelets over the nipples. "It's all about keeping it light-hearted," Elizabeth says. The brand doesn't have a mantra, but it may as well be this line from its website: "Have fun, and don't wear clothes unless you can play with them."
This idea comes from a desire to encourage self-expression as well as self-acceptance. Elizabeth admits that she hasn't always felt comfortable in her own skin. "I knew I wanted to do fashion but I wouldn't let myself do it if it was just another clothing line. I remember looking at magazines when I was younger and I always felt not pretty enough, not skinny enough. I was like, 'I will not make a brand that makes other people feel like that.' So that's why the clothes are quite oversized, and gender-neutral."
Foo and Foo launched as a digital platform, but Elizabeth always intended it to have a physical presence. The first instance of this will be a presentation at Men's Fashion Week in New York in February for fall/winter 18. Like a lot of streetwear, Foo and Foo is unisex, but until there's a gender-neutral fashion week it will be showing with the men's collections. "I think men's is more universal — it's much harder for men to wear women's clothes than it is for women to wear men's clothes. And I just feel like it works. But there should be a non-binary fashion week," she adds. "I don't understand why there isn't. If there was a non-binary fashion week I would be signed up." For now Elizabeth will make do, and continue to quietly disrupt the fashion industry from the inside out.