the versace family are not happy with their portrayal in american crime story
"This TV series should only be considered a work of fiction," says the Versace family.
|
10 January 2018, 12:32pm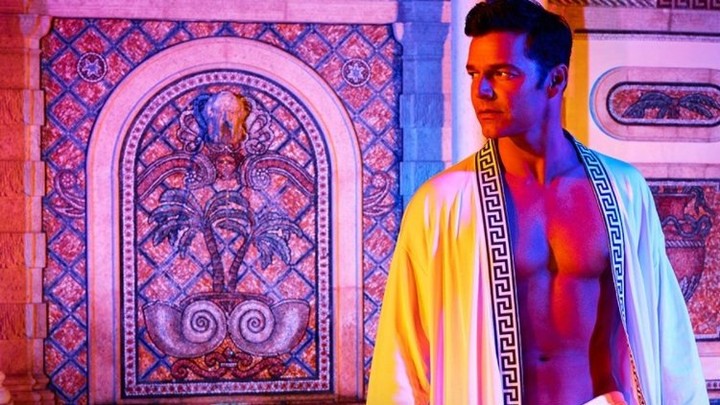 The soon-to-be-released (17 January, mark your diaries) American Crime Story: The Assassination of Gianni Versace is, self-explanatorily, about exactly that. It's based on an unauthorised 1999 book about the assassination written by Maureen Orth, and after keeping fairly tight lipped so far, the Versace family have finally come out with their stance on the series: total "fiction." In a statement released via the fashion house, they say, "Since Versace did not authorise the book on which it is partly based nor has it taken part in the writing of the screenplay, this TV series should only be considered as a work of fiction."
The American Crime Story team's response? "We issued a statement saying that this story is based on Maureen Orth's book, which is a very celebrated, lauded work of non-fiction that was vetted now for close to 20 years," says one of the show's executive producers, Ryan Murphy. Note the pointed 'non'-fiction, emphasised again, here: "[Orth]'s an incredibly respected journalist. It's a non-fiction bestseller."
That said, they don't make any pretence to have the Versace family's seal of approval, even though Donatella apparently sent Penelope Cruz (who plays her in the show) a bunch of flowers before the Golden Globes. "This isn't authorised, and we don't make any pretense at it being authorised," co-executive producer Brad Simpson told Variety.
Fiction or non-fiction, the dispute only makes us more eager to inhale the entire series in one sitting in attempt heal our next crippling hangover. No word yet on what the next series is going to be on, but with news of co-executive producer Brad Falchuk's recent engagement to Gwyneth Paltrow, who knows -- maybe they've got the potential to fuel the next famous family horror flick? Oh wait, they already have.