krept & konan, stormzy, dave, dino driz and more pay tribute to cadet
An incredibly moving night at Brixton Academy, honouring the legacy of the UK rapper who was tragically killed on his way to a gig last month.
Photography Greg Coleman
It's been just three weeks since Blaine "Cadet" Johnson was killed in a car crash on his way to a gig at Keele University. Throughout this time, the south London rapper's family and friends have celebrated his life as loudly and proudly as possible; from an impromptu gathering in Hyde Park to the release last week of the song Last Letter To Cadet by Cadet's cousin Krept. A record utterly bursting with heartbreak, Last Letter is the final in a series of songs between the two in which they candidly discussed their friendship and how success had both challenged and enhanced their relationship.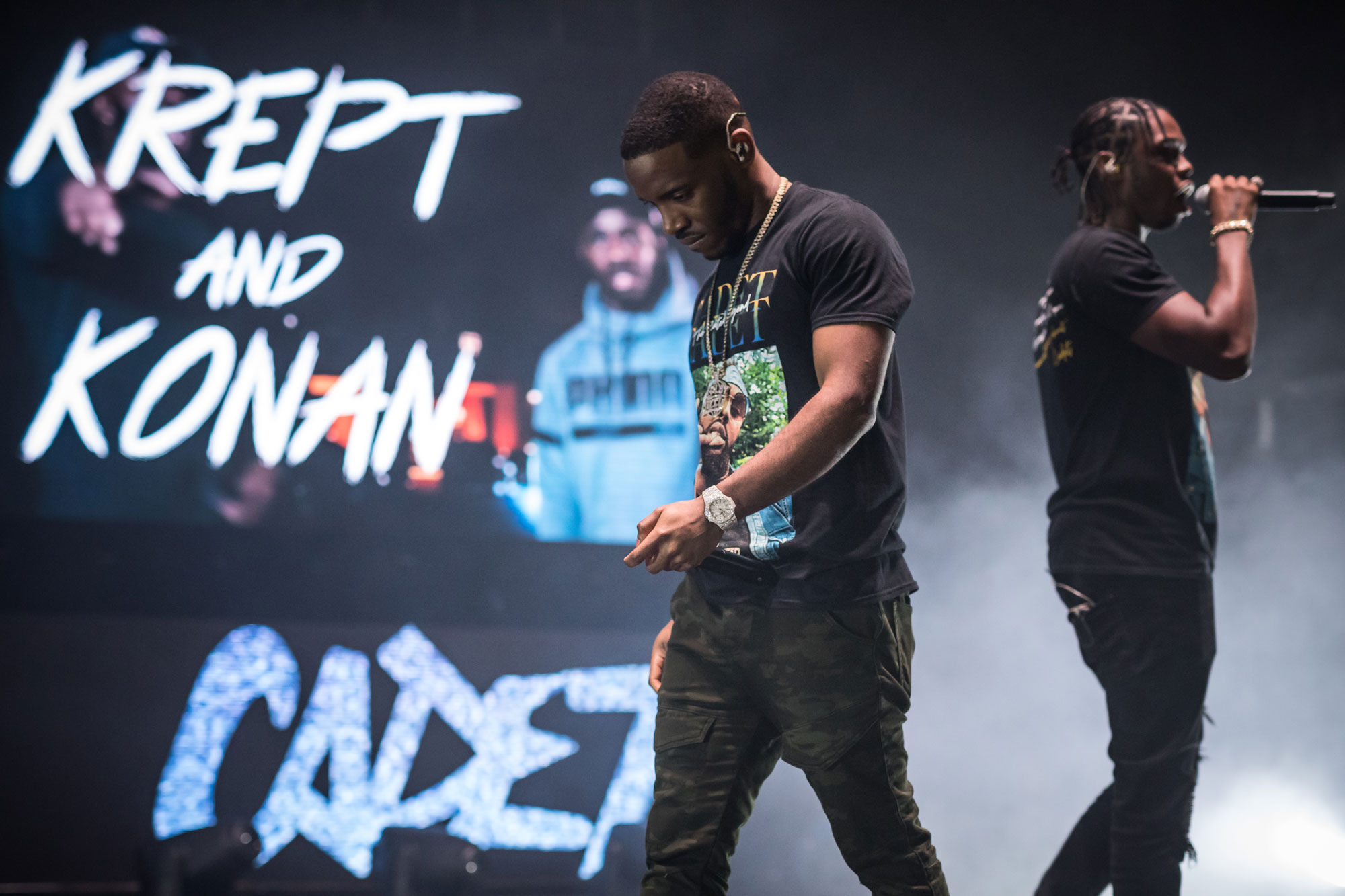 Cadet's death has seen an outpouring on social media from a wave of fans, family and friends all in shock at the sudden passing of a young man on the brink of success. Over the last two years, Cadet carved a niche for himself as a lyricist able to invert many of the stereotypes found in rap: on Slut (Freestyle) he took a frank, introspective look at infidelity and the need for indiscriminate sex, while its follow up, Closure, revealed the torment of heartbreak. He was also becoming an accomplished hitmaker; his song Advice with Deno Driz currently has 21 million views on Youtube. After performing with Krept & Konan in 2015, Cadet had been booked on his own merit at this year's Wireless. The festival has said they will keep the slot open in tribute to the rapper.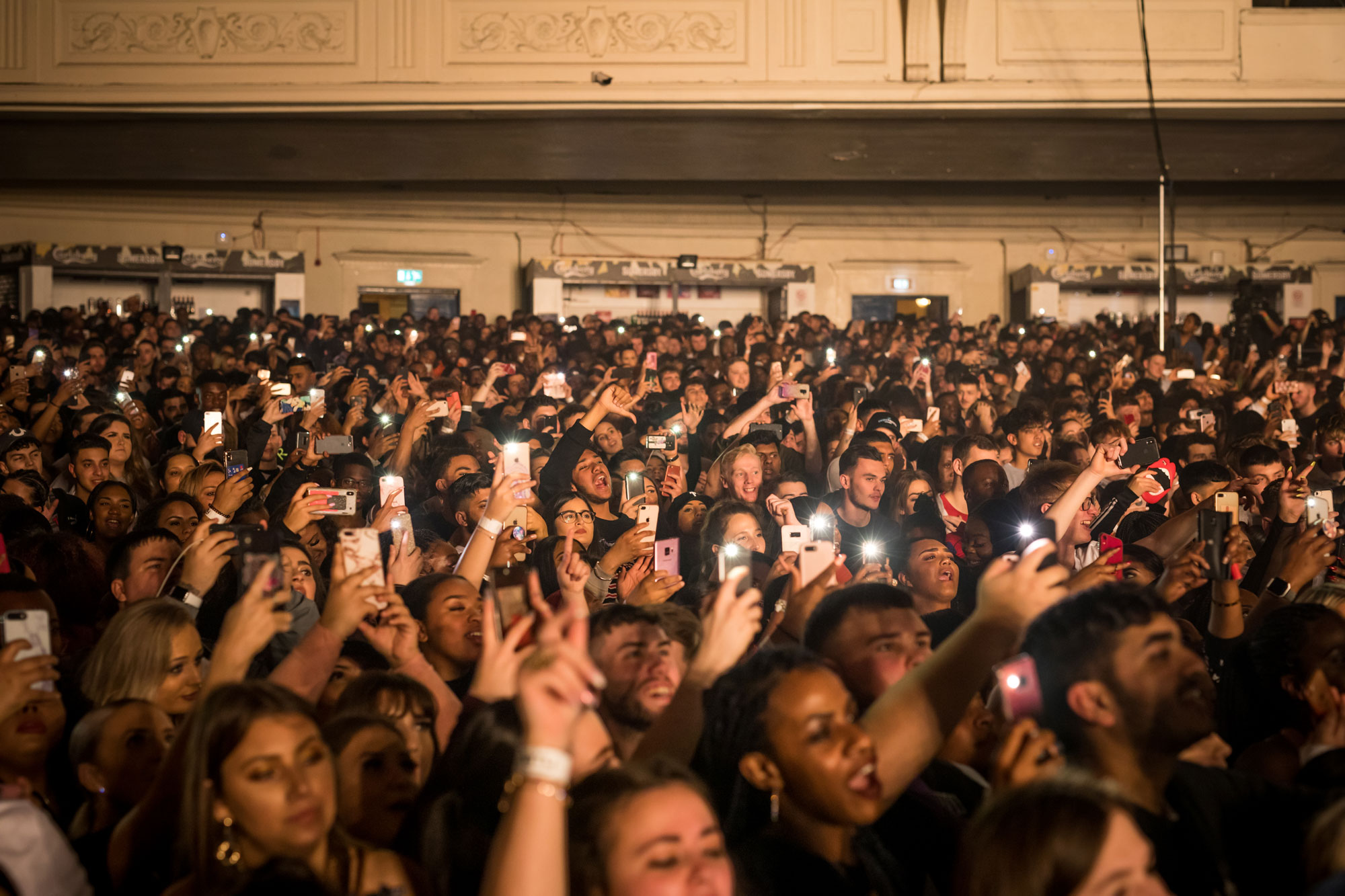 To commemorate what would have been Cadet's 29th birthday, Krept announced The Rated Legend Show, at Brixton Academy, a celebration of his cousin at a venue that holds real meaning with the UK rap and grime scene. Proceeds of the show, and additional donations, will be used to build something chosen by the fans -- a studio, a youth centre -- in Cadet's name. Created in just two weeks, the event saw 33 performers take to the stage for over three hours in front of an audience who were in turns excitable and emotional.
Opening with a fitting rendition of Forever Young by Mr Hudson, it was soon clear that the focus of the night was on celebration, with effervescent performances from Swarmz, Tion Wayne, NSG, Smoke Boys, Hardy Caprio, One Acen, Afro B and Deno Driz. Essentially the best ever edit of an Apple music UK Rap playlist, Options, Trendy, Lock Arf, Bally, Drogba (Joanna), Pumpy, Best Life flowed thick and fast, before Fekky, Lethal B, Roadman Shaq, Unknown T, Ramz, Yungen and Not3s performed Bu-Bu Bang, Pow!, Mans Not Hot, Homerton B, Barking, Bestie and Butterflies respectively. "He definitely died a legend," Krept said, his voice breaking, as he and Konan performed a short set of hits alongside guests Mostack, K-Trap and Digdat.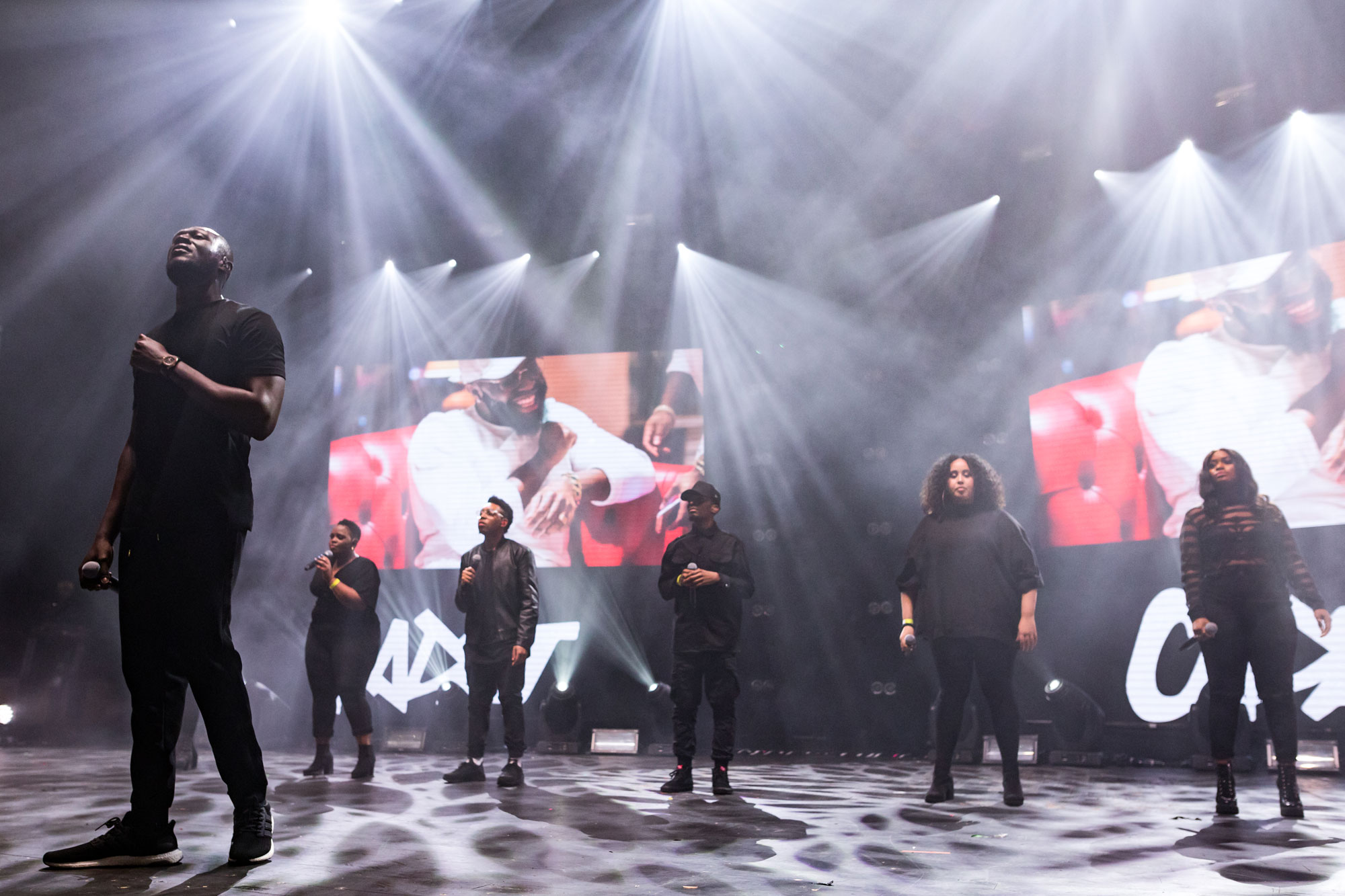 After a flurry of upbeat bangers such as Air Force, Wo Wo Wo and Robbery, Dave provided a moment of reflection during his performance of Hangman. Stormzy also kept the atmosphere charged as he announced, full of emotion, "Cad, this one's for you" before performing Blinded By Your Grace. "If Cadet could be here today, you lot would have made him so proud," he said through tears. "Man has never met anyone as clean hearted as this man. No one would have appreciated this more and it makes me realise I need to appreciate things more," he added.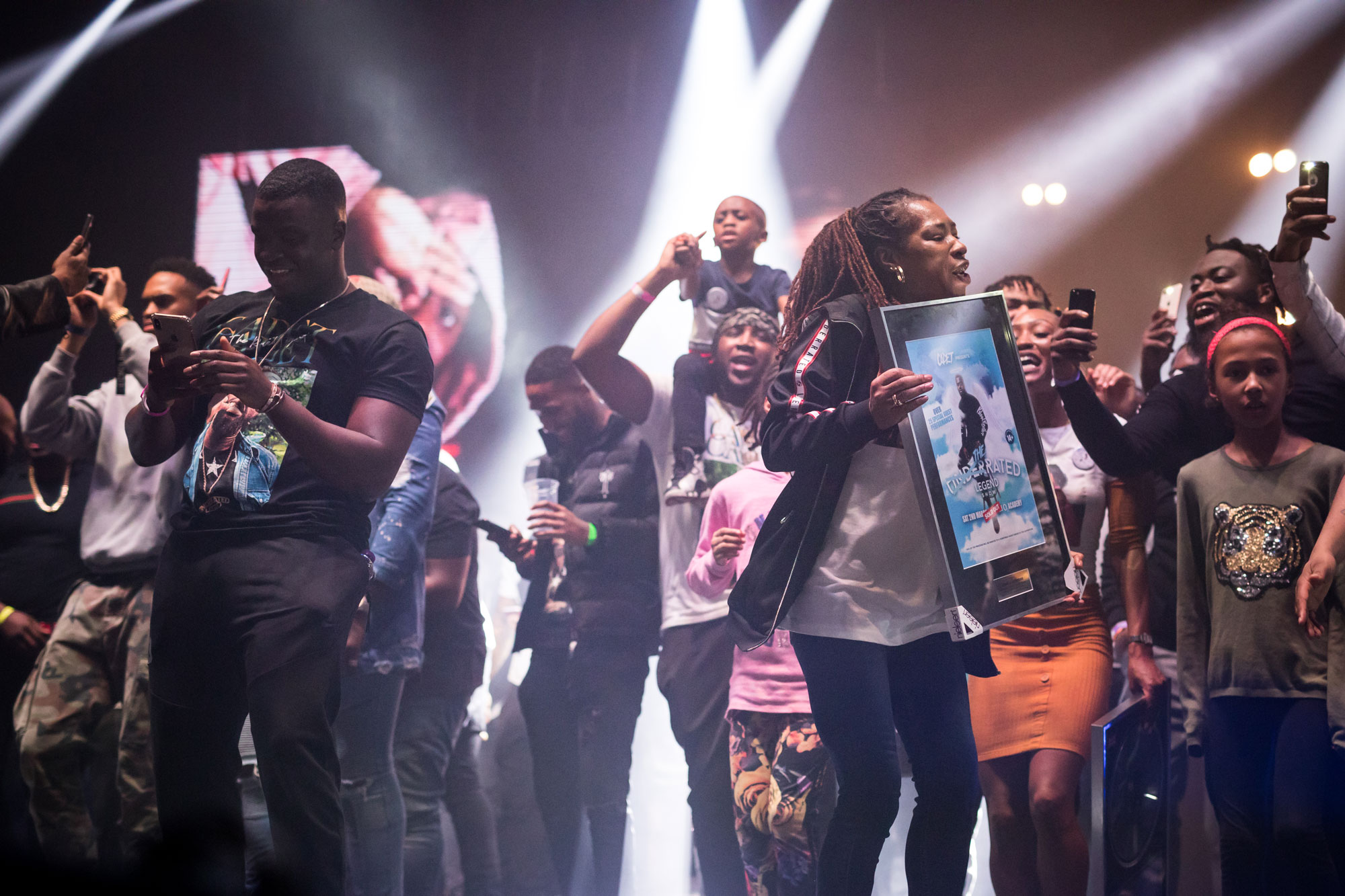 Dino Driz appeared one more time to perform Advice, during which Cadet's family were presented with silver discs for sales of the single. As the crowds began to stream out, an impromptu 'happy birthday' broke out alongside shouts of "Cadet Cadet". A fitting, emotional, poignant moment reflecting the possibilities that should have lain ahead for the young rapper. Though he may have called himself an underrated legend, on Saturday night, he was anything but.
Tagged: