you can now see every pair of yeezys ever made in a digital archive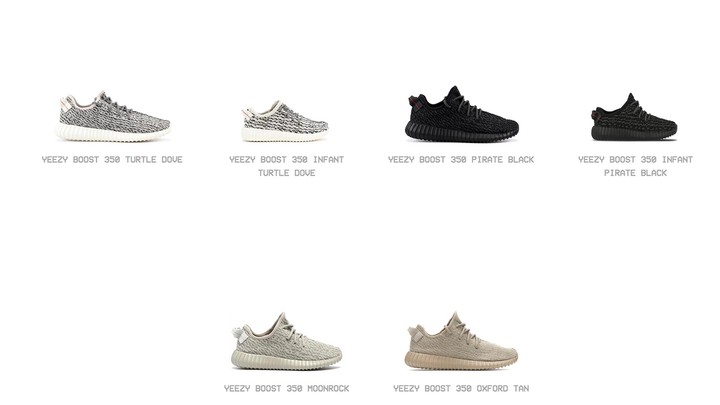 Image via Yeezy Supply.
If you've ever had a hankering to see all of Kanye's Yeezys in the one place, then you're in luck! A new digital archive has launched displaying every single sneaker to date.
It's hard to believe, but it's only been three years since Adidas and Kanye first launched their iconic collaboration, releasing Yeezy Season 1 in February 2015 and marking the start of a beautiful, lucrative, highly-sought-after partnership.
Now you can see the physical manifestation of that friendship online, as clickable photos of every single Yeezy trainer to date have surfaced on the YEEZY SUPPLY site. The update is mysterious -- the site allows users to enter their email address and view colourway information for past styles that are notoriously hard to find, but the page appears to be for display only, rather than restocks.
So you can look, but you can't touch (physically or electronically). Still though, if you're a hardcore hypebeast or just a masochist who likes to tease themselves with manifestations of things they can't have, then this new digital archive is for you!
If you'd rather tease yourself with upcoming drops instead, visit Kim Kardashian's Instagram to see her modelling the new Butter350s (and swiftly becoming a meme in the process).
---
Omg do you like online digital archives? We have one of all our covers! Check it out here!