meet lil wavi, the fuccboi answer to lil miquela
"If us humans have free will, why can't Lil Wavi?" asks Emily Groom, the creator of our new favorite avatar.
What is reality anyways? As we've seen with CGI influencer Lil Miquela, avatars are invading our digital world, and consumers are embracing them as if they are human. We are in the middle of an age where digital brands are required to be malleable and move quickly, so it's no surprise avatars are being employed to sell clothes, establish stronger brand identities, and nurture partnerships. A few clicks and you have a fresh, young face to sell clothes — no scouting required.
London-based creative director Emily Groom had a reality check three years ago when she realized that an unhealthy amount of her time was being devoted to escapist video games. As a result, she decided to blend her virtual world with the real world by giving birth to the futurist streetwear brand Waviboy in 2016. The brand recently launched its fifth season "Turbulence," which continues to ride its vaporwave aesthetic, and digs even deeper into the political sphere. Emily finds purpose and inspiration in the anger that youth are feeling today. We're all suffocating and need a productive outlet for channeling our anger and confusion, which is where Waviboy's It-boy influencer Lil Wavi comes into the picture. He has a intriguing sadomasochistic appeal to him. He looks the kind of guy that will drink all your beer, crash on your couch, and then ghost you for three months and then randomly ask if you could loan him some money to pay his parking ticket.
Avatars like Lil Wavi blur the boundaries of what being human really means. They are the natural next step in a world where enormous sums of money can be made off identities. Influencers are contrived personal brands attempting to convince people they are a cohesive and authentic identity, while boasting cliché hashtags and corporate sponsorships. They're selling a lifestyle they hope resonates with a specific audience. But avatars are a untethered from limitation. As Emily observes, streetwear is "limitless and lacks gender structures that are so often enforced," and the same is true for AI personas. Lil Wavi models Waviboy's new line, has his own IG account, and is "painting his own path" like any human. He has more free will than any human ever can. He is able change his gender, age, and location all in a matter of clicks. This sense of escapism is more alluring than any human influencer can provide. This is exactly why avatars prove to be the future of fashion and technology.
Here, Emily talks to i-D about giving birth to avatars and what she hopes to accomplish with her fashion brand.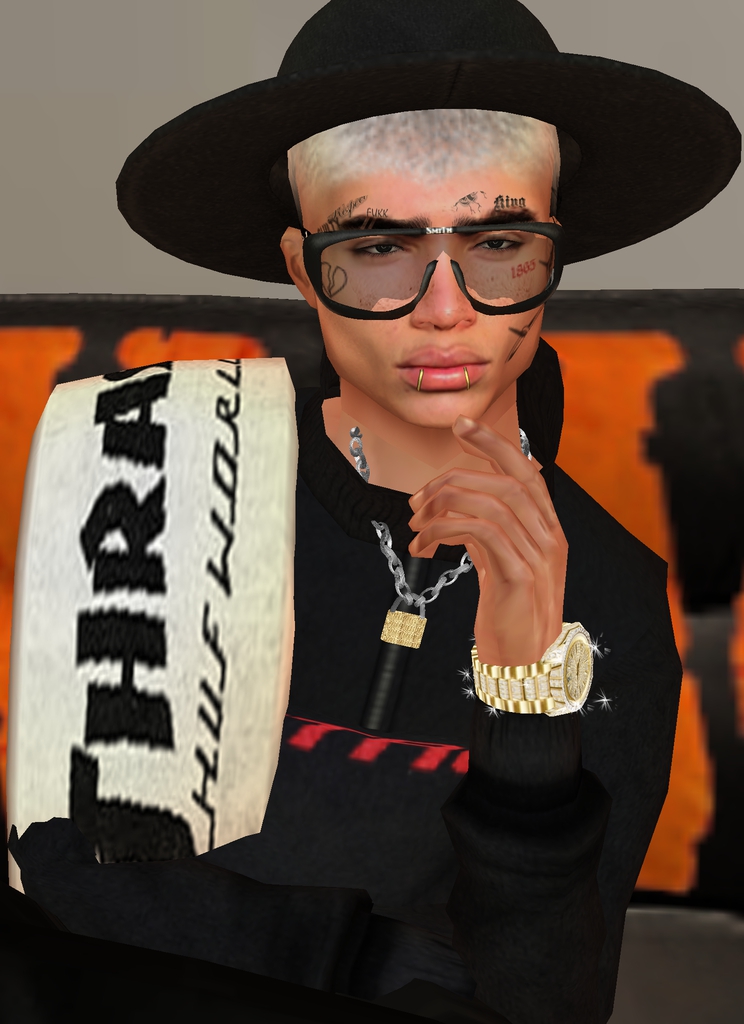 What made you want to include avatars in your brand image and selling?
Waviboy is a brand and concept built upon the digital generation; an era we are all very much present in. An era that has not only provided opportunities for both business and the social but also for art and fashion. A creative wave full of creative potential.
For me, a digital brand must be future thinking. What has yet to happen that you can approach next?
Models play a massive part in branding — they are the faces of a brand and can be a factor in determining whether or not someone digs your garms. They are mass influencers through both aesthetic and personality.
However in today's world, robots and AI are becoming more of a reality than ever before. They no longer remain in fictional movies, they're very much part of our present and future. So, why not encourage a collision between technology and fashion through the design process and creative direction in particular. This is the beauty of branding. Branding is concepts. Branding is art. You can make anything you want of it. You can literally give birth to an idea and, in this case our model, Lil Wavi.
How did the creation of the Waviboy avatar come about? Are there any interesting facts about him you would like to share?
I've always wanted Waviboy to be a brand encompassing freedom and complete creative flow. Crazy ideas that stimulate conversation are what drives me throughout my work and, on my search for an improved conceptual approach, Lil Wavi came about. As a digital brand, I thought the use of digital models would work effectively alongside the creative direction of Wavibo,y however with models becoming more successful due to their role as 'public figures' and influencers in today's generation, I knew I had to focus more on their character and social presence — providing Lil Wavi with a social platform and ultimately a life. The great thing about creating your own models for Waviboy is that you can design them both mentally and physically, sculpting your brand image and ethos to a more refined version of itself. Although, I have also always ensured that the platform I created for Lil Wavi now remains his own — he is able to utilize this and paint his own path. Being who he wants to be, wearing what he wants to wear, working with who he wants to work with. If us humans have free will, why can't Lil Wavi?
In terms of interesting facts about Lil Wavi — I know he loves to show off the fact he can be wherever he wants to be in a matter of seconds. He can be in New York one minute and London the next. He's definitely eager to explore what we have to offer!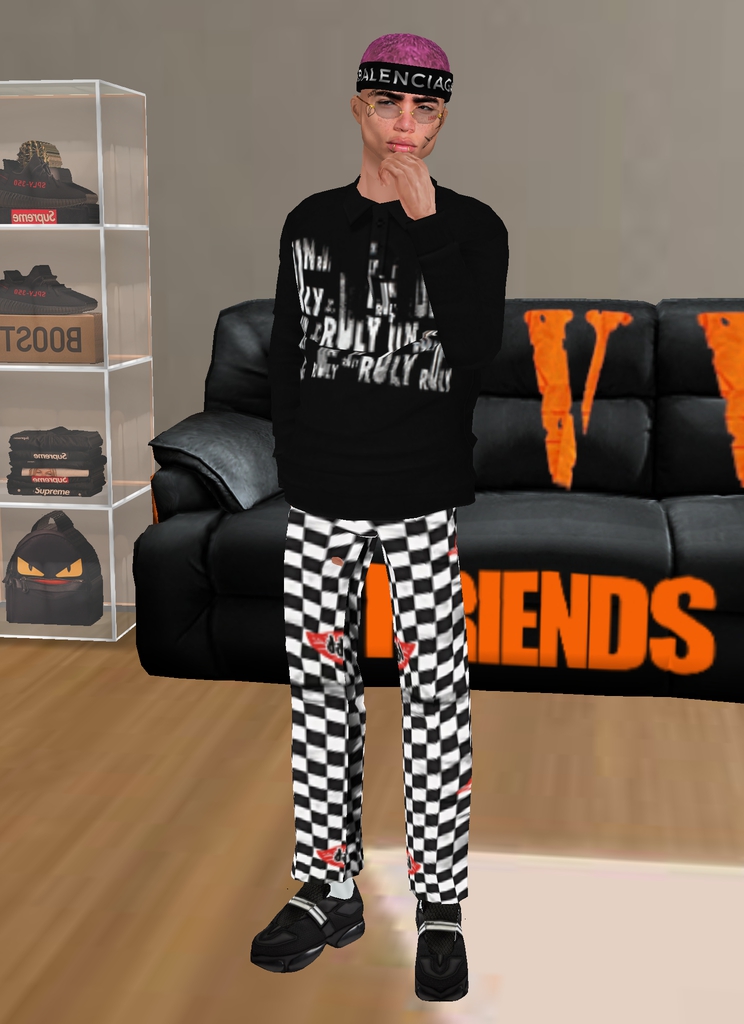 How would you describe the brand's aesthetic?
Digital generation, digital concepts, digital aesthetic. Juxtapositions prove prominent throughout my work both visually and conceptually; channeled through a futuristic aesthetic, my work boasts a spacey and youthful vaporwave feel, juxtaposed with dark gothic themes.
What are the realities of running a digital-based brand?
The reality is fun. Limits are consistently forced broader and experimentation is exciting; also a far quicker process with the current tools technology provides. Although this bounce in digital advancement is a challenging field, it's interesting to see how far I can push my mind in creatively contributing to the evolution of the fashion industry.
From my experience, a digital based brand also provokes a lot of conversation and curiosity amongst both lovers and haters, which is interesting to analyze from the creator's point of view. I like to inspire and challenge the minds surrounding me and running a digital-based brand has provided me this space.
However, despite it all, the reality is also hard work. I put a lot of time and effort towards the running of Waviboy. To keep up the consistent success of a digital-based brand, you have to move quick and remain one step ahead of yourself at all times.
Managing our models can also sometimes be challenging. It can often get lonely stuck inside the computer screen; we are still yet to create enough avatars to create an entire town, let alone giving them a world. So, it's tough seeing our models, such as Lil Wavi, get so down but he manages to motivate himself with creative work and talking to his friends on Instagram.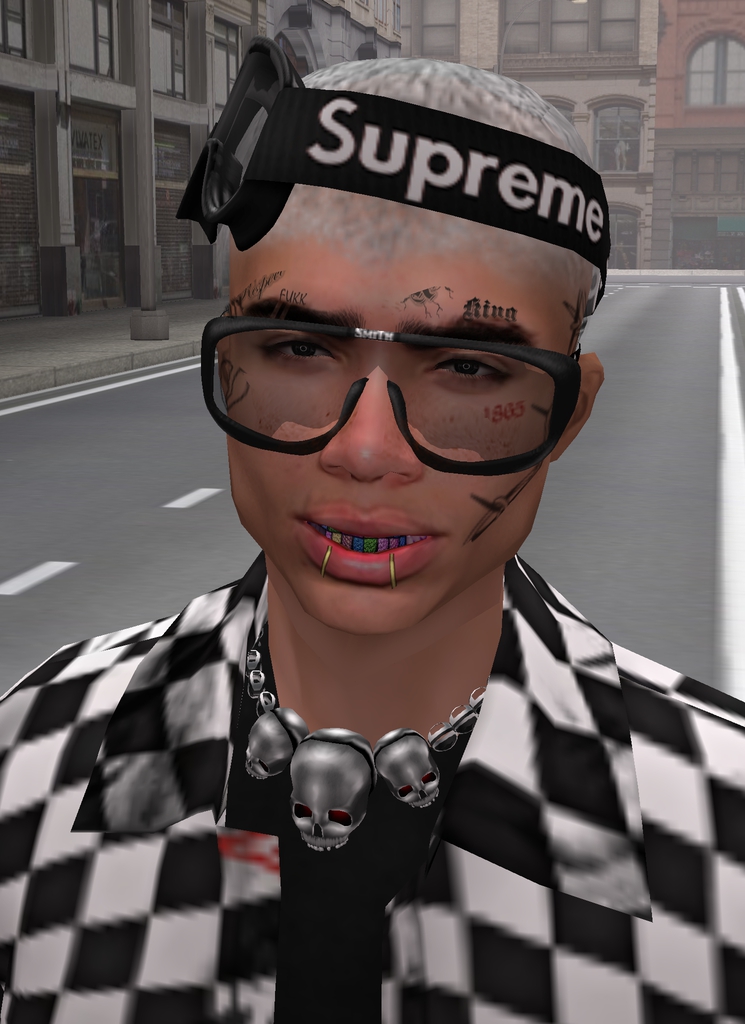 How do you see virtual reality and CGI avatars influencing the fashion industry?
Virtual reality and CGI avatars will influence the industry big time. They're going to push the meaning of fashion completely, introducing a fresh set of industry skills through our next generation. Soon we'll see digital models walk down the runway through holograms as we dig way deeper into the future. There's so much potential and I'm excited to see where it goes.
It was interesting to see you create specific CGI ads for the Ben Elliot shop. What work goes into making the clothes and scenery for CGI avatars? How do you come up with the concepts and looks?
Working with Ben Elliot for his pop-up shop at the exhibition in Paris was a really exciting experience for both me and Lil Wavi. Ben is a very talented individual who is linking technology into his art in a very interesting and conceptual way. Usually Lil Wavi directs his own looks and location shots as he serves his own personal purpose. He has complete freedom, he is his own expression. We simply code garms for him to wear and pass on the data through the computer. However, as this piece with Ben Elliot was more of a collaboration, Lil Wavi worked alongside me in creating looks to fit Ben's concept and brief more effectively.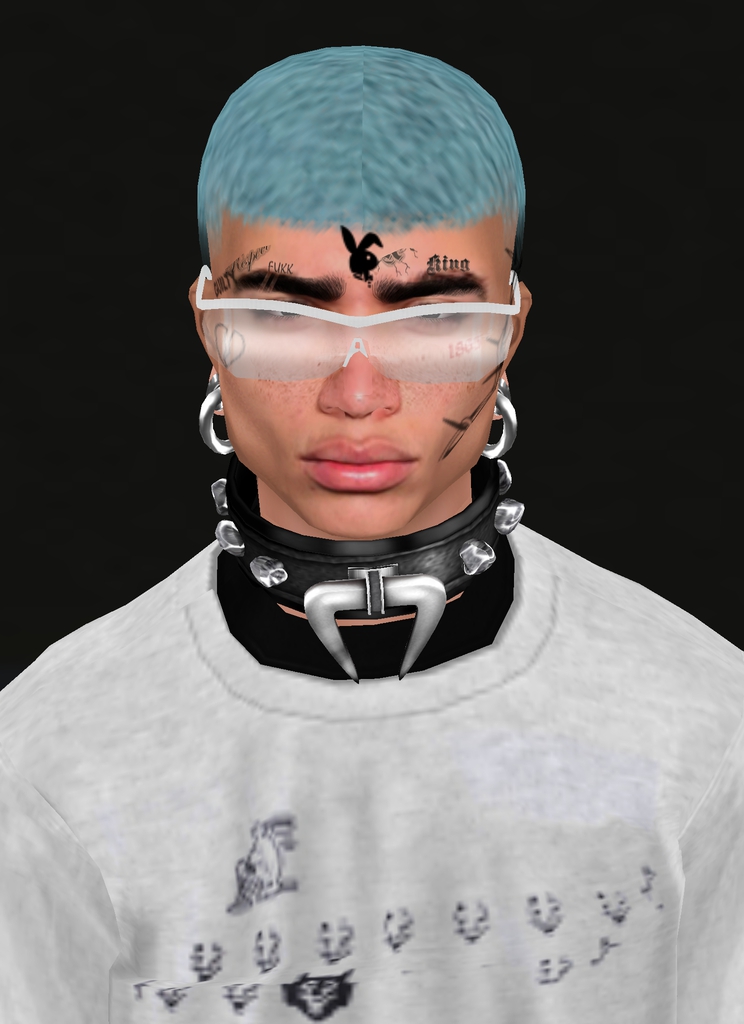 Enough about Lil Wavi, tell me about yourself. How do you get into fashion?
I am 19 years old and currently living in London on a gap year after studying at Leeds College of Art. To be honest my 'background' only really began when I truly started to live in 2015. Before that my life was consumed by escapism games (this was a pretty bad period of my life), but that's what drove me to create a fashion brand of my own; making something of myself in the real world rather than the virtual. I turned a negative addiction into a healthier one and I could not thank my past self enough. I released Waviboy's first season in 2017 and I continue my creative journey this September as I begin my studies in Creative Direction for Fashion at London College of Fashion.
I saw your Edward Martin collaboration and read how it touches on complex themes like capitalism and power. It's rare that a fashion brand provides an honest, candid critique of capitalism. How are complex societal themes built into the ethos of Waviboy?
The collaboration with Edward Martin was amazing! We work well alongside each other and he really understood the vision, meaning final imagery proved strong.
Capitalism and power has been a very strong theme of mine this year. At the start of each year, I pick a theme which I then produce a short story from. This story is told in three parts — start, middle and end. I have three seasons each year that visualizes the narrative. This year the theme was based around capitalism and power - something causing many heated debates in the past year or so as it's a topic I openly engage in. This may be due to my upbringing and the consequent community surrounding me which has encouraged me to take a step back and view society as a bigger picture. Currently we are on season five which is called Turbulence. From speaking with fans of Waviboy it's clear the youth are angry — especially with education systems that teach these societal structures. Turbulence is about causing changes, fighting for a new era. A new idea and vision. The youth don't sit still we fight for change. Season six is going to be the end of this current story: What would life be like if we lived in a completely reformed society and culture?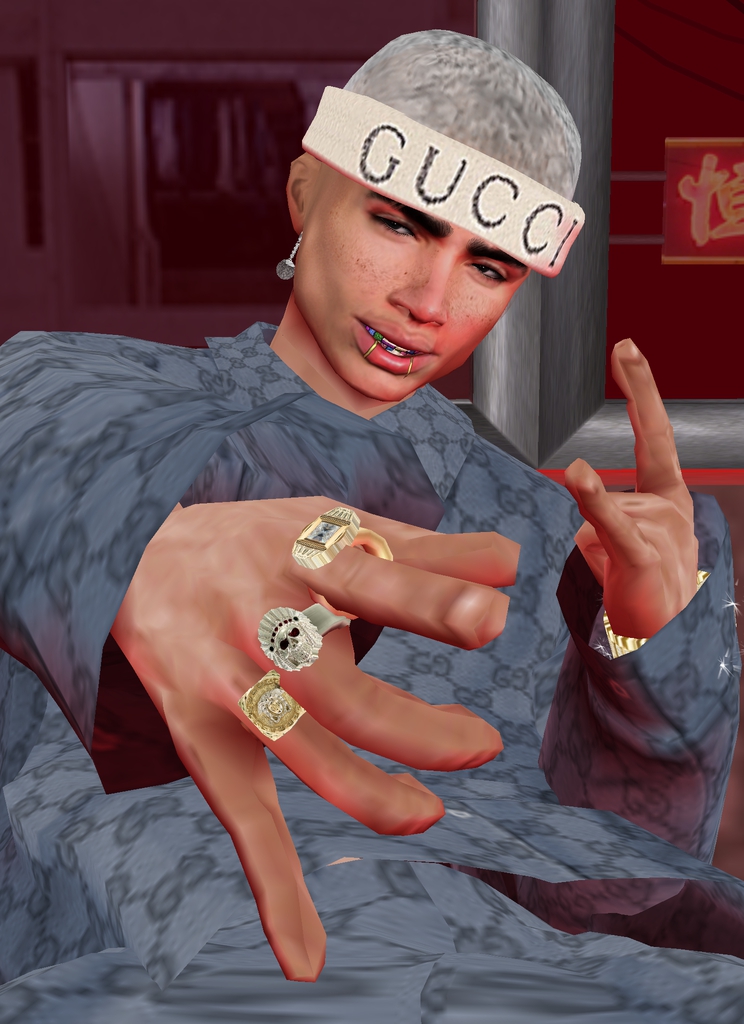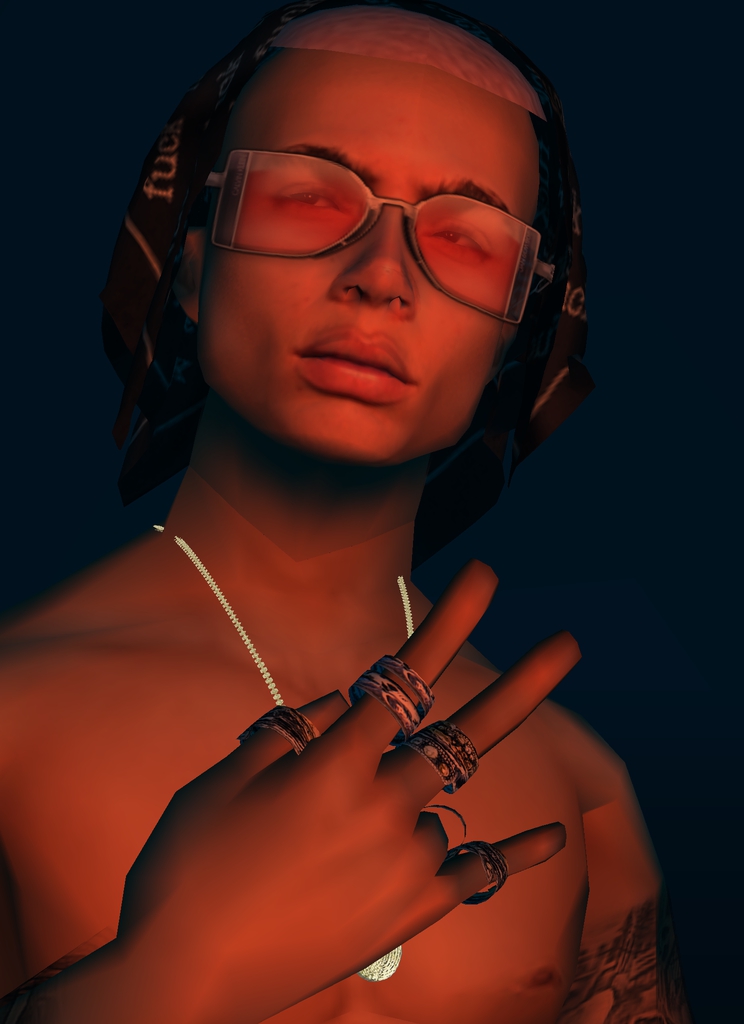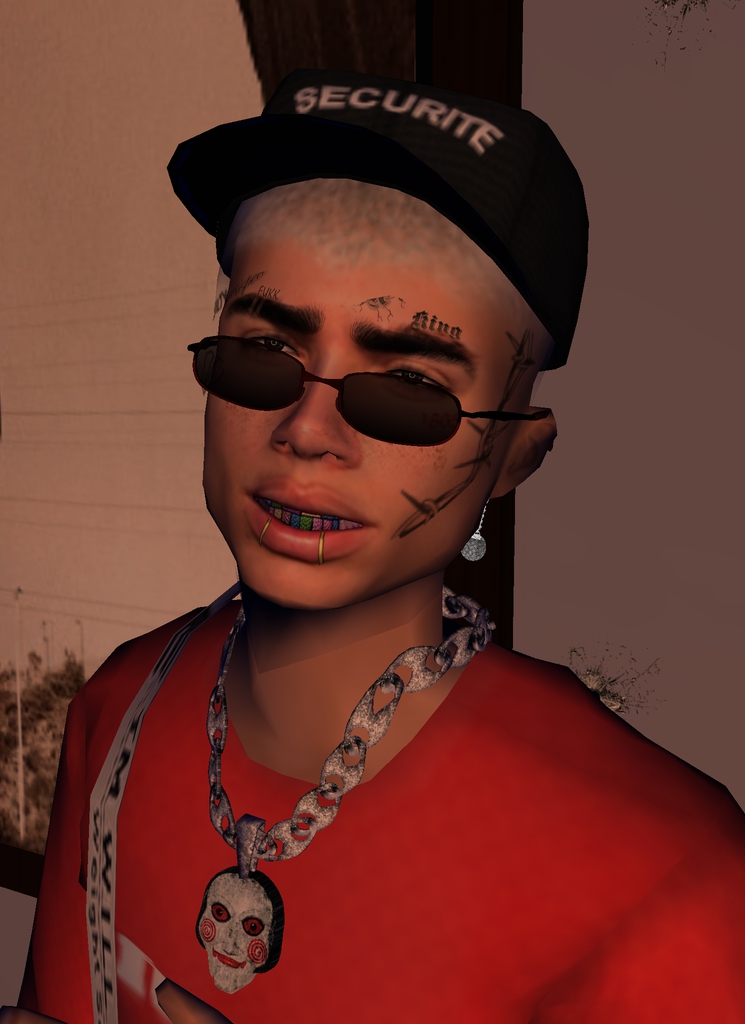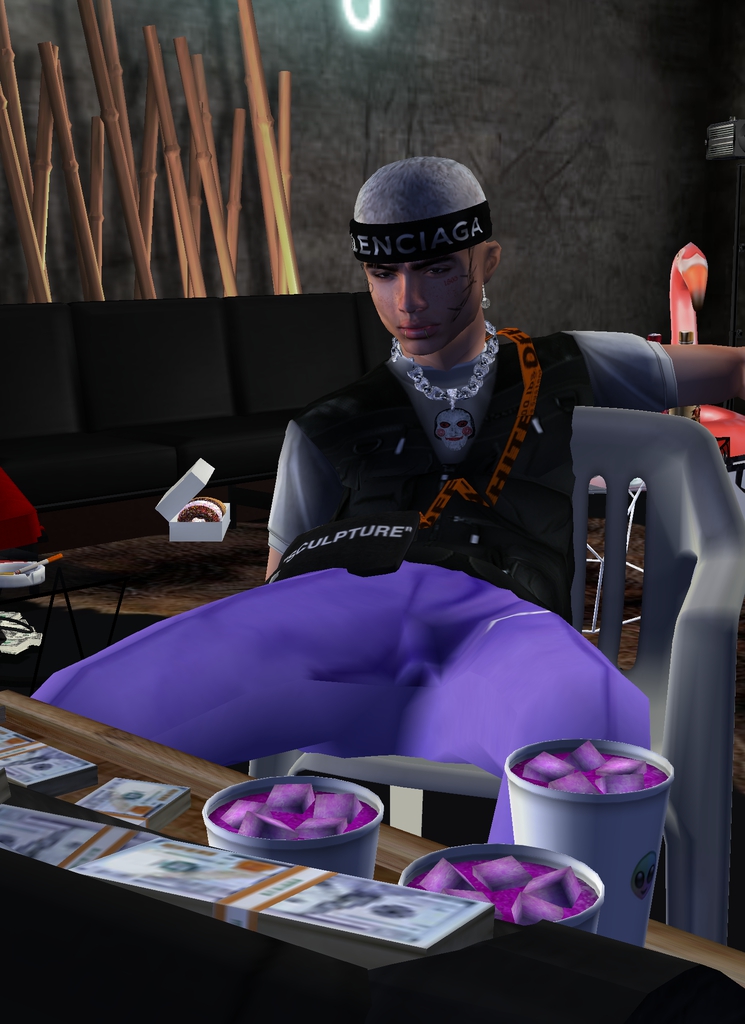 Tagged: