this queer techno film is beautiful and unpredictable
A tale of obsession set in Berlin.
Still from M/M
M/M, the feature film debut of Canadian director Drew Lint, is a beautifully shot next level obsession story, a sexy, techno-driven film with psycho-sexual thriller elements. "It's a film about the desire to belong and feel accepted by society," Lint says. He himself moved to Berlin almost five years ago to search for his identity and a community.
That's exactly what Matthew, the main protagonist in M/M, does. He has just moved to the German capital when he meets Matthias, to whom he feels instantly very attracted to. But this is not a love story. "I wanted to create a film that is queer, both in content and form," Lint tells i-D. "Still, I didn't want to do a story about finding love." Here the director discusses the story he did want to tell, and how club culture in Berlin works its way into the narrative.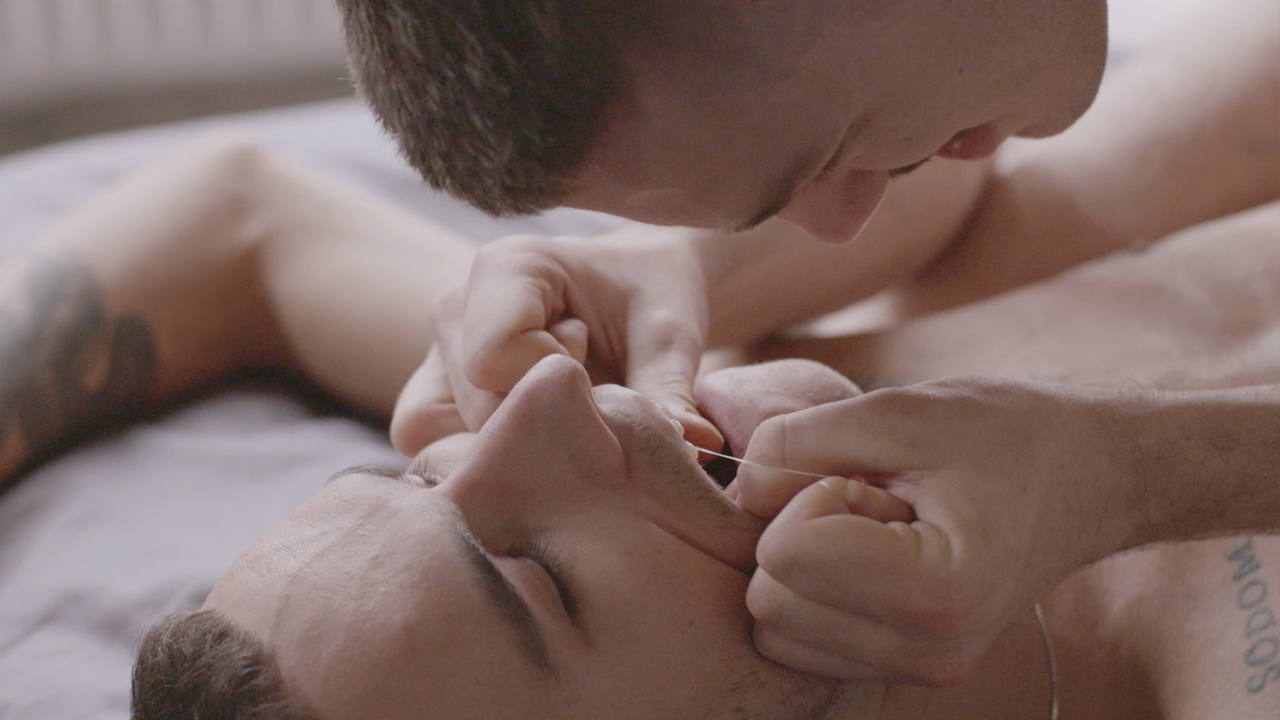 How much of your personal story lies in M/M?
I'm playing a bit with autobiography here, making a film about a Canadian who is new to Berlin, but the story itself is completely fabricated. I think the element of reinvention rings true, particularly in Berlin, where the expat population is so transient and people arrive constantly. Being new in town gives you the option to start fresh and be whoever you want to be. But the real personal parts are more beneath the surface of the story: the desire to belong, the search for community and identity and societal pressure to behave in ways that reinforce traditional gender roles and engage with masculine norms.
M/M is more about the images and interactions than the dialogue. Why did you decide to take this approach?
I try to make films a sensory experience. Combining images is the most important tool in making a narrative -- the atmosphere and mood of the film is equally important. In terms of style, I tend to be a minimalist. Beyond that, keeping the dialogue sparse helps add to the feeling of isolation of the characters. They rarely speak, and when they do they don't express much. Often we say more by what we don't say.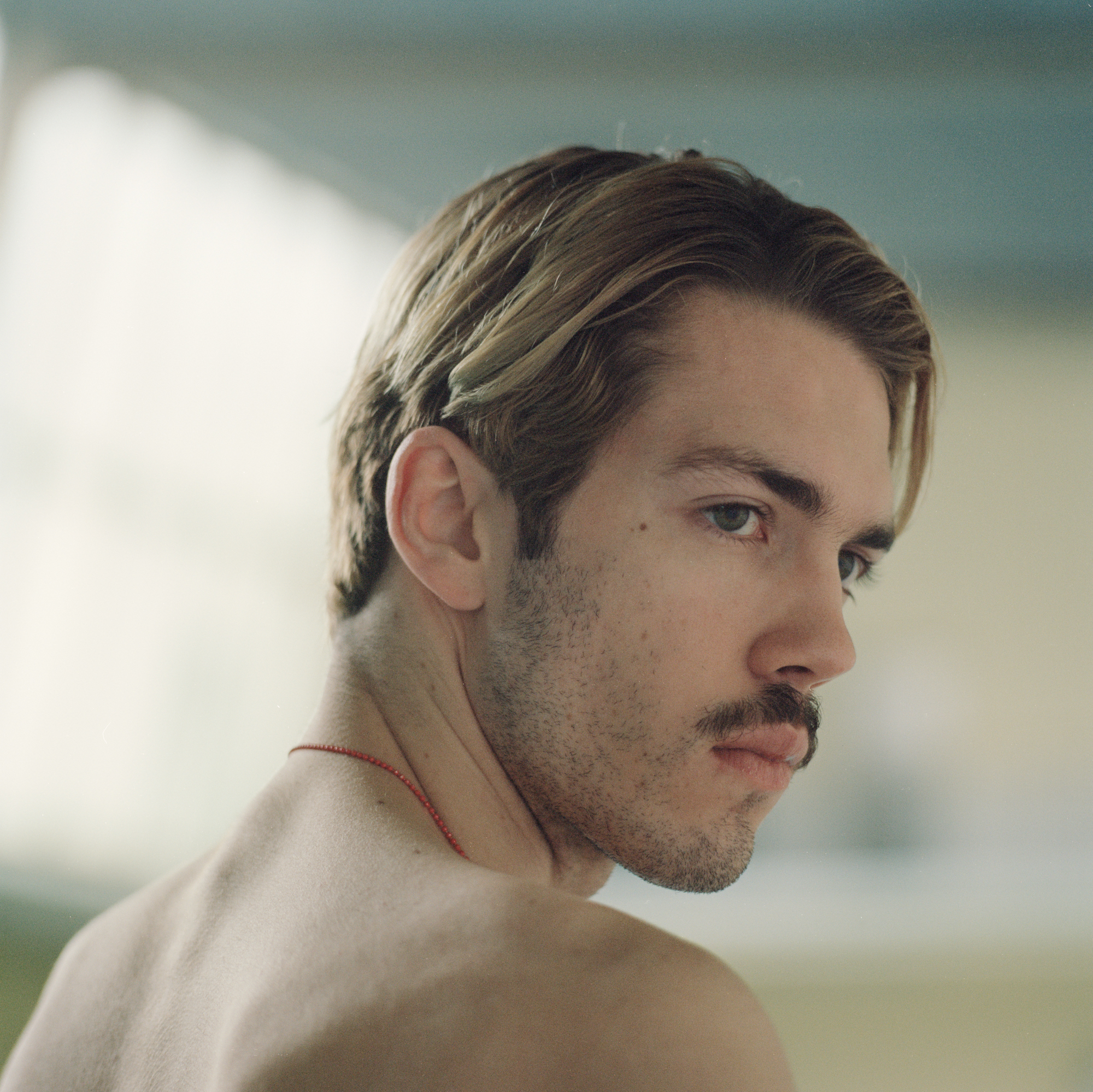 Why are you so fascinated by film as a medium?
I've loved movies since I was a little kid. Of course, the way I think about film has changed a lot since. At some point my focus became directing, and eventually I studied film in Toronto. Film functions differently in a cinema than on television or online. A feature length film requires a certain amount of commitment from an audience, there's a sense of trust from both sides. An audience and a filmmaker both invest in that 90-minute experience.
One of the main characters is played by one of the co-founders of Herrensauna, an underground techno party in Berlin. What impact did club culture have on the film?
This was an extremely low budget film, so I did casting myself and mostly asked friends and acquaintances. M/M could have been set anywhere, but I wanted to set it against the backdrop of the nightlife scene in Berlin. Techno was the perfect musical fit for the sense of bravado I wanted the film to have. Queer social life is also often conducted on, or at least near, the dance floor.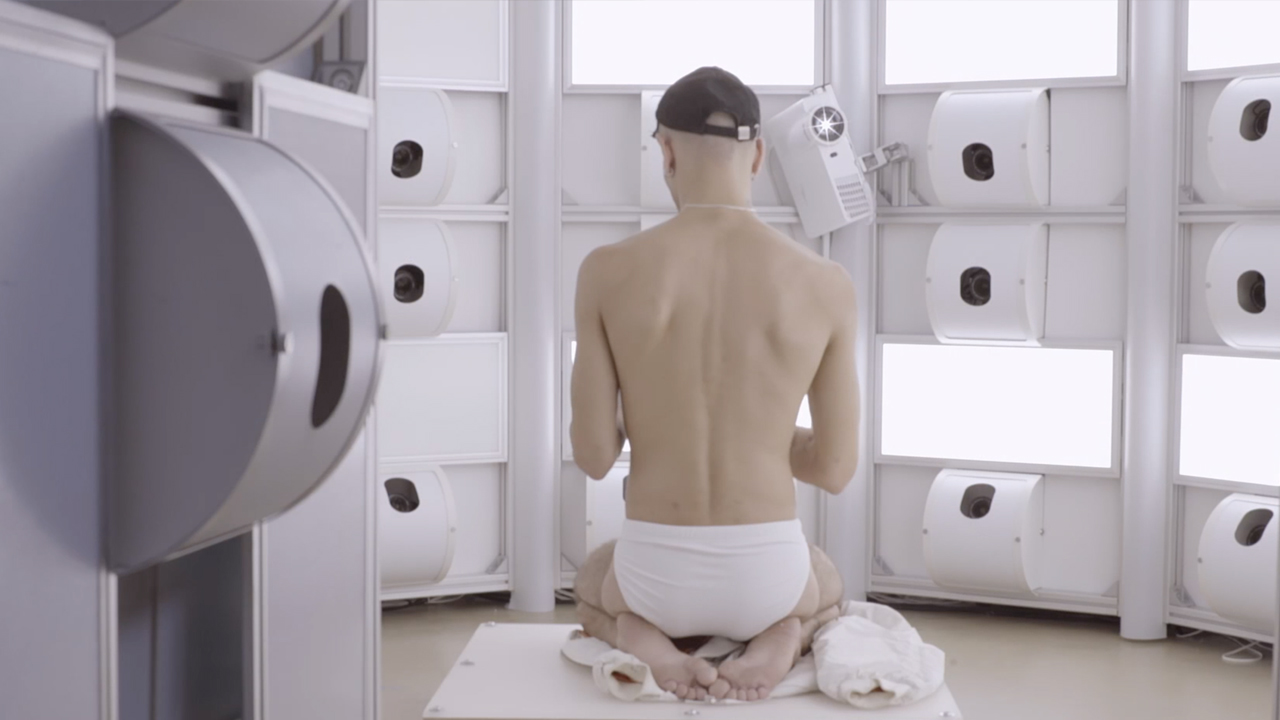 What image of Berlin do you want to communicate?
I wanted to recreate the exciting, intoxicating feeling of Berlin, as the days get shorter and the city is plunged into darkness. There's a heaviness in the air that sometimes gives way to a feeling of giddiness. I wanted to show Berlin in a way that it's not often depicted in film, inspired by Andrzej Żułowski's film Possession, both in terms of the mood and gloomy setting and also as a reference point for experimentation with genre.
What advice would you give all the young filmmakers out there?
Making this film took over four years and getting the money together for production was incredibly challenging. It was a long, hard battle but in the end it's something I'm really proud of. What I actually want to say is, it may take a lot of time and energy, but if you have a story you want to tell, you can make it happen.
This article originally appeared on i-D DE.