mimi wade gets nostalgic for the 90s with a polly pocket collection
For all the little girls doing big things.
Mimi Wade
London designer Mimi Wade has teamed up with tiny 90s doll fave Polly Pocket on a capsule collection available exclusively in Selfridges from this Friday 17 August. As you'd expect, it's totally adorable and really small. Not only has the CSM-grad dreamed up silky satin slip dresses printed with pictures of our Poll on a snail ride, nightie-like babydoll dresses adorned with velvet bows and lace-trim T-shirts covered in Polly Pocket cereal; she's also teamed up with jeweller Vicki Sarge on a super special fistful of gems.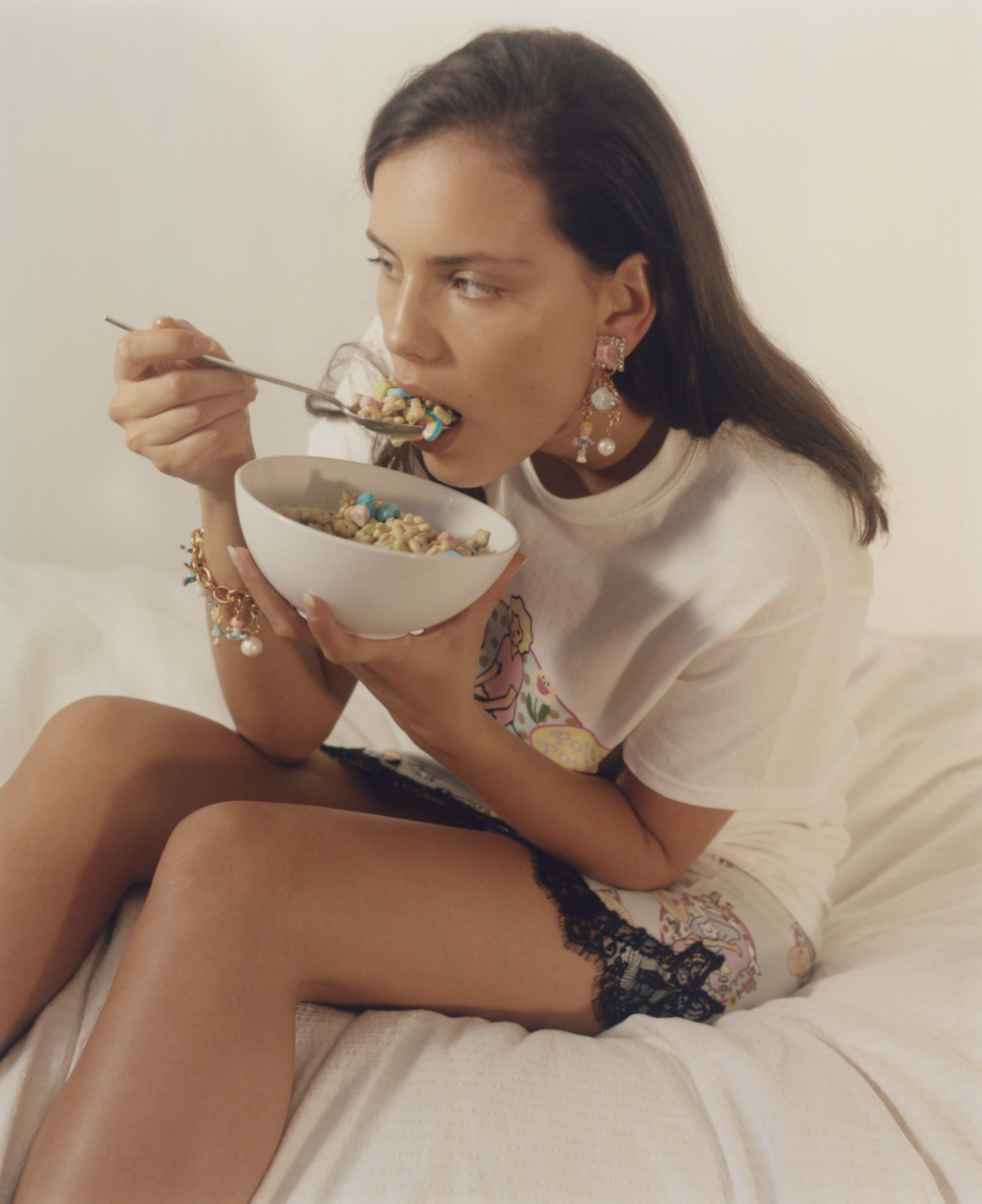 Across the collection, Swarovski crystals are paired with pearl and rhinestone and topped off with the OG Polly Pocket dolls we all know and love. Highlights include the Polly Pocket charm necklace, the rock and roll Polly earrings complete with miniature electric guitar, and the Polly spider pendant. What's that, you ask? A freshwater baroque pearl necklace that Polly Pocket sits on, riding a giant gold spider from atop her pink Swarovski throne. Duh.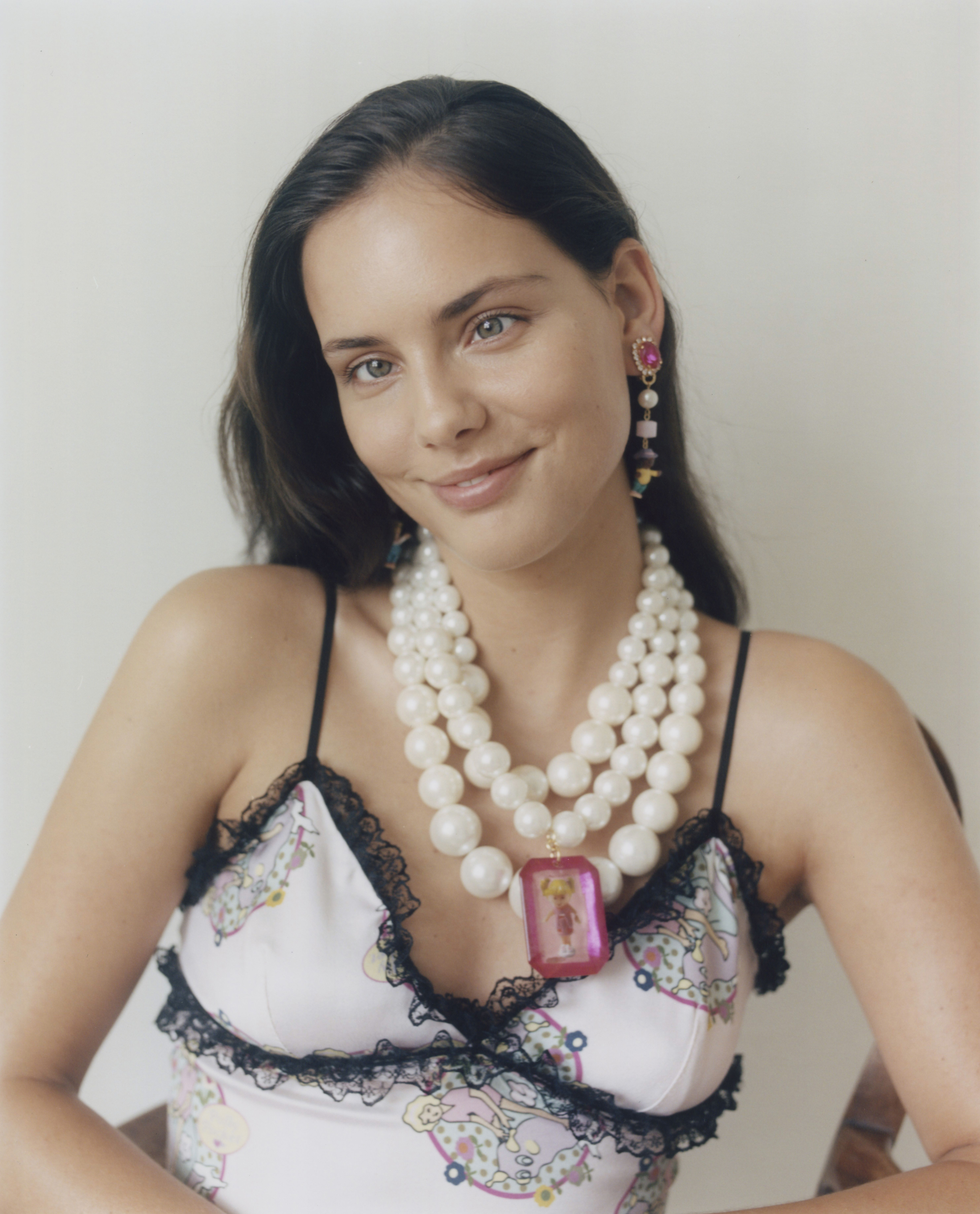 "Polly Pocket may be small but she's not to be underestimated," says Mimi. "This collaboration is for all the little girls doing big things! For this collaboration I wanted to highlight the idea of Polly being this tiny adventurer, and was thinking about films that play with the element of perspective like Honey I Shrunk The Kids, The Taste of Tea, The Borrowers and Land of the Giants when I came up with the graphics."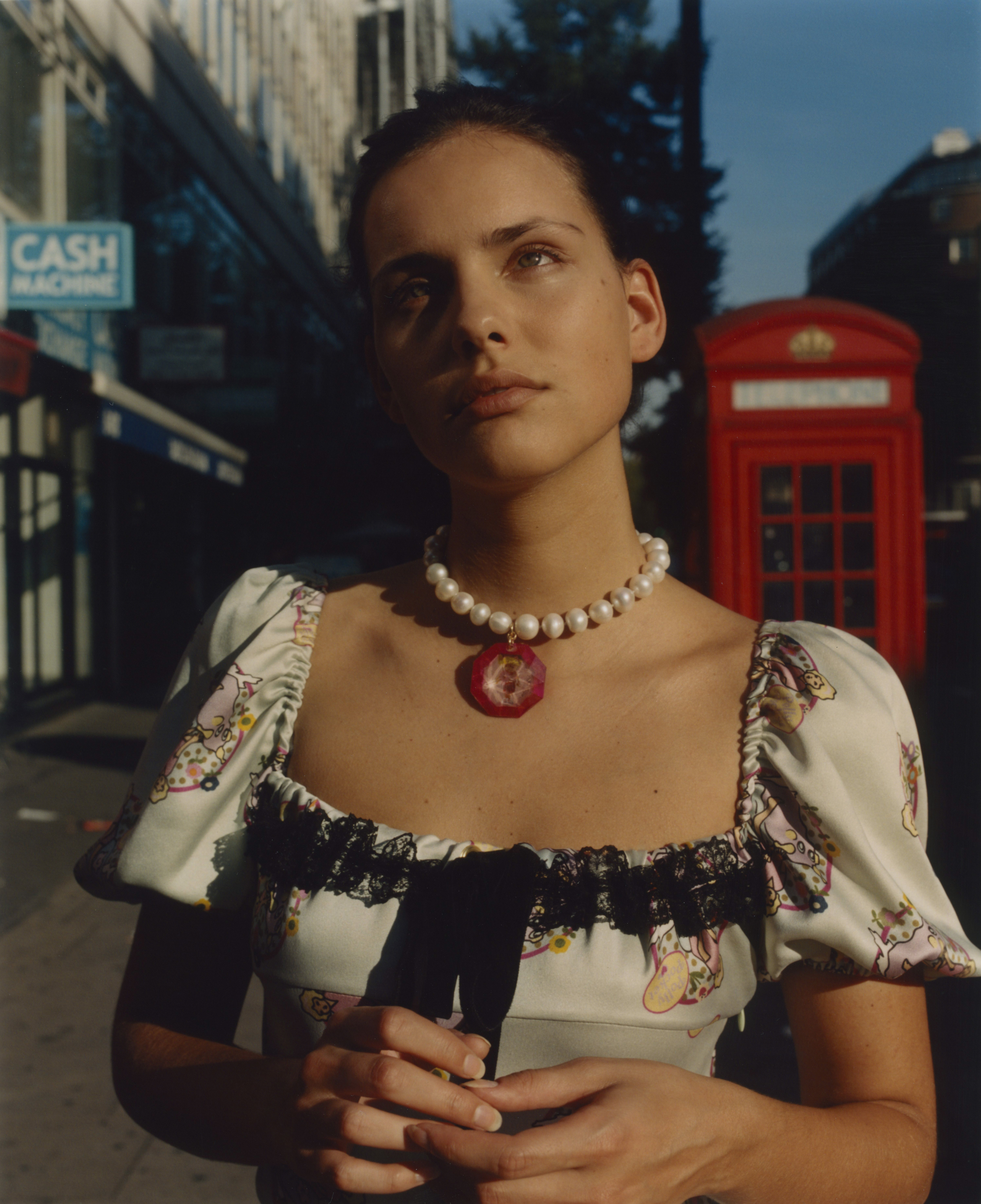 So next time you next head back home, why not venture into the attic and evict your forever-young Pollys from their mermaid shell compacts or fairy theme parks and superglue them to a chain? Or, you know, just invest in one of Mimi's completely perfect creations. Be like Moffy — who stars in the cute Laura Colada-directed campaign video below — and have a jolly, Polly day always.
The Mimi Wade x Polly Pocket capsule is available in Selfridges' Oxford Street store and online from 17 August.