jonah hill and emma stone get weird with pharmaceuticals in the trailer for 'maniac'
'Black Mirror' is shaking.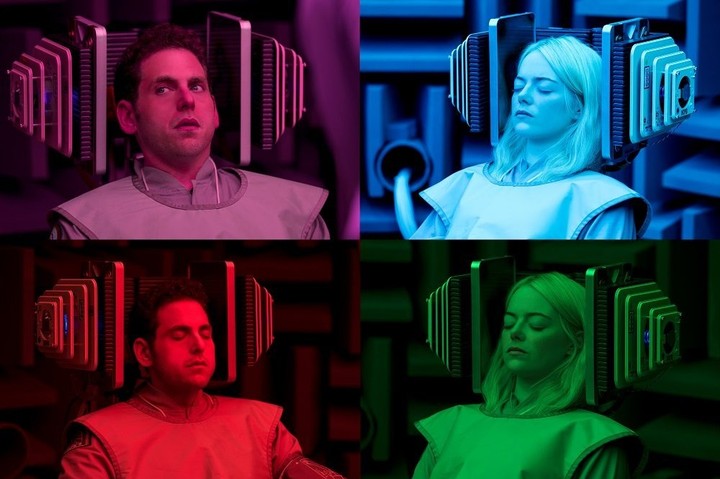 Image via IMDB
Netflix know that they're hitting a winning streak on releasing new and original content in 2018, and it's clear from the trailer of new series Maniac that there's no sign of things slowing down. Directed by Cary Joji Fukunaga (True Detective) and reuniting Jonah Hill and Emma Stone together for the first time in over a decade. Although instead of Superbad high school sweethearts this time they play the role of pharmaceutical drug trial participants where things go haywire.
The trailer provides a sneak peak that suggests a trippy sci-fi take on "solving the mind". We see Jonah and Emma through a series of alternate realities within their own minds — leaving us to wonder whether it's all just drug induced fantasy or social commentary on what society desires as normality.
Maniac is based on a Norwegian series from 2014 but whether Netflix's series will remain true to the original is unclear for now. The series will run for 10 episodes and premieres on Netflix September 21.
Check out the full trailer below:
This article originally appeared on i-D AU.