rihanna rode a motorbike at the fenty x puma spring/summer 18 show
Rih mashed up moto-racers with day-glo surf style, and reminded us why we call her the Bad Gal.
|
11 September 2017, 3:30pm
The Park Avenue Armory is sort of like the Madison Square Garden of New York Fashion Week venues. Located on the Upper East Side, the palatial structure spans an entire block. And despite its historic front hall (there's a little bit of a Hogwarts vibe happening), the space can be transformed into whatever its user desires. Ai Weiwei reimagined it as a hi-tech Hansel and Gretel; Marc Jacobs filled it with Simpsons-ish clouds. Last night, smack in the middle of the Armory, Rihanna built a motocross ramp surrounded by mountains of pink sand.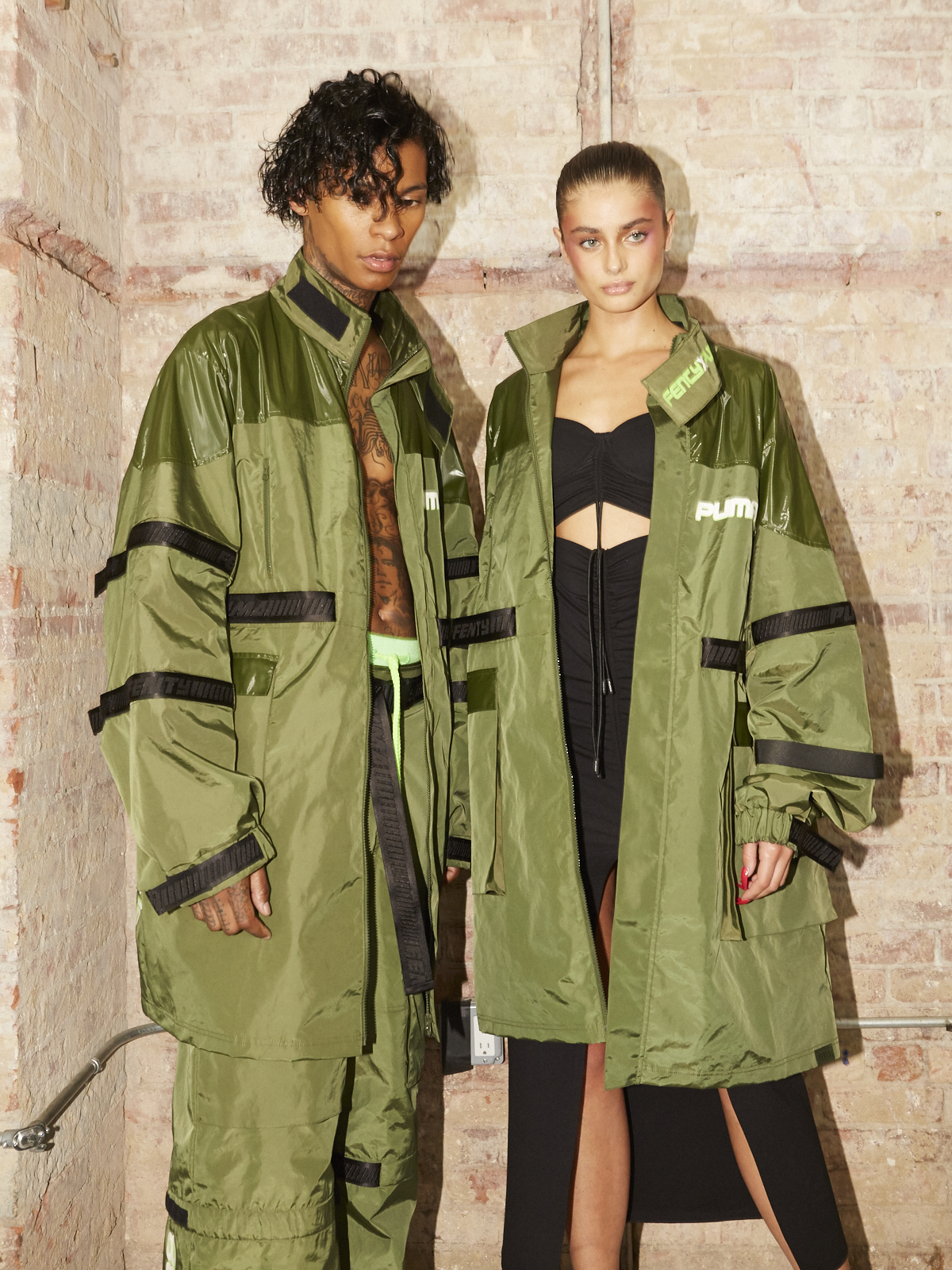 The Barbadian Bad Gal has blessed us with many a blockbuster concert. But with Fenty x Puma spring/summer 18, she gave New York's fashion pack the stadium spectacle it had been craving. The show opened when motocross riders shot out from backstage and zoomed squarely for the ramp, pulling 360 flips and aerial tricks as they soared across the Armory.
That motocross influence was reflected on the runway, where it collided with Day-Glo surfwear. (The combination makes much more sense than you'd initially imagine: think of waveriders trekking to their secret spots on ATVs). That mash-up yielded dirt bike logo pants, overalls and anoraks, neoprene wetsuit elements, biker shorts, and sleek racing onesies.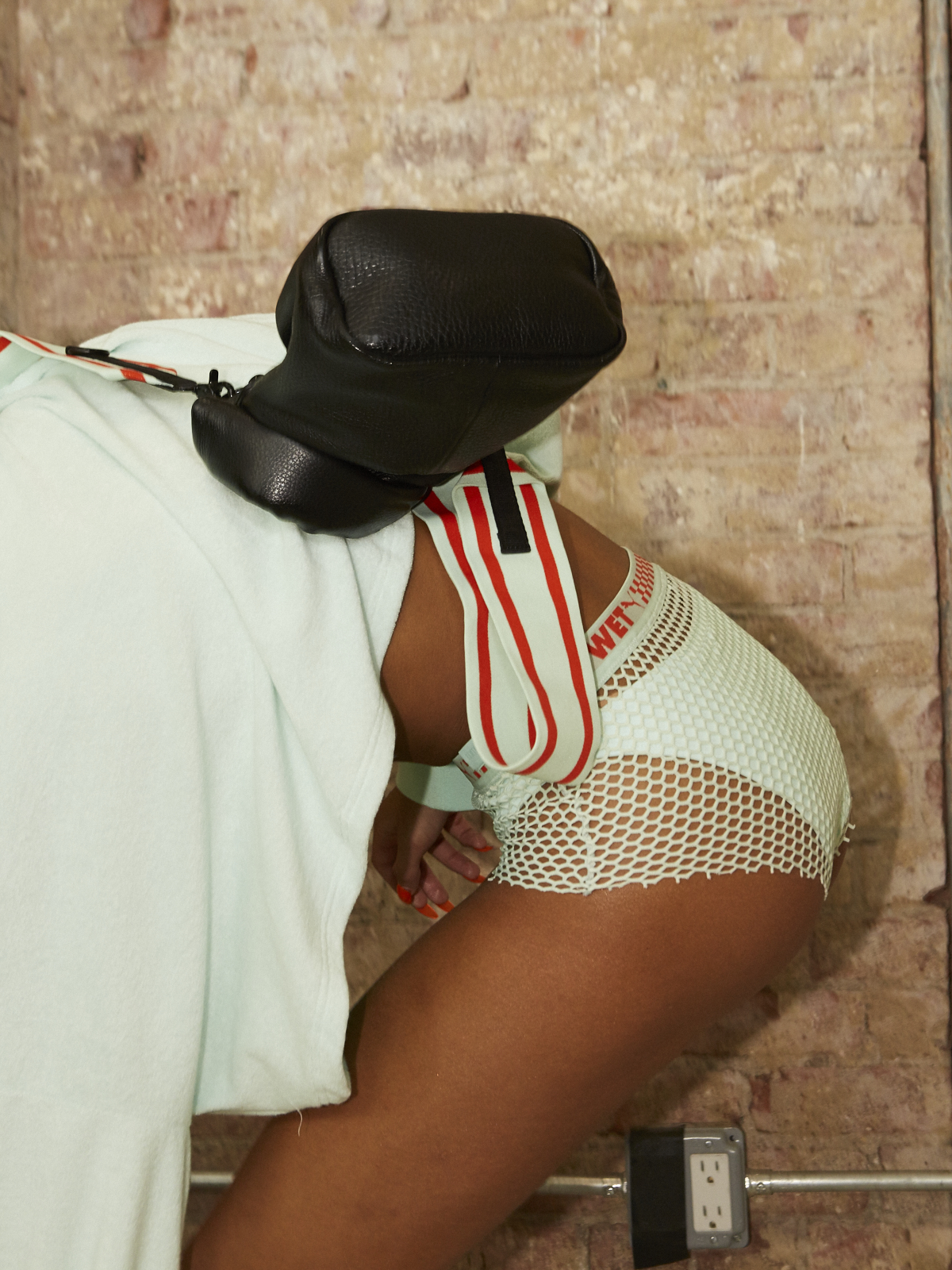 Utility straps as pink as the massive sand dunes added pops of neon to bucket hats and super-techy trousers. Elsewhere, the straps evolved into harnesses. They appeared parachute-like on jackets, and winked to bondage during the micro-mesh dress moments.
Straps also appeared in the show's v-strong shoe game. Drawstring boots were finished with flouro-orange logo straps. And the newest jewel in Rihanna's shoe empire: a flip-flop stiletto with an ankle strap designed to resemble a surf leash. New Yorkers are — rightfully — sort of averse to flip-flops. But by the looks of these, the first female Shoe of the Year award winner has another hit on her hands. (Her cult creepers were out in spades, too — updated with an even chunkier sole).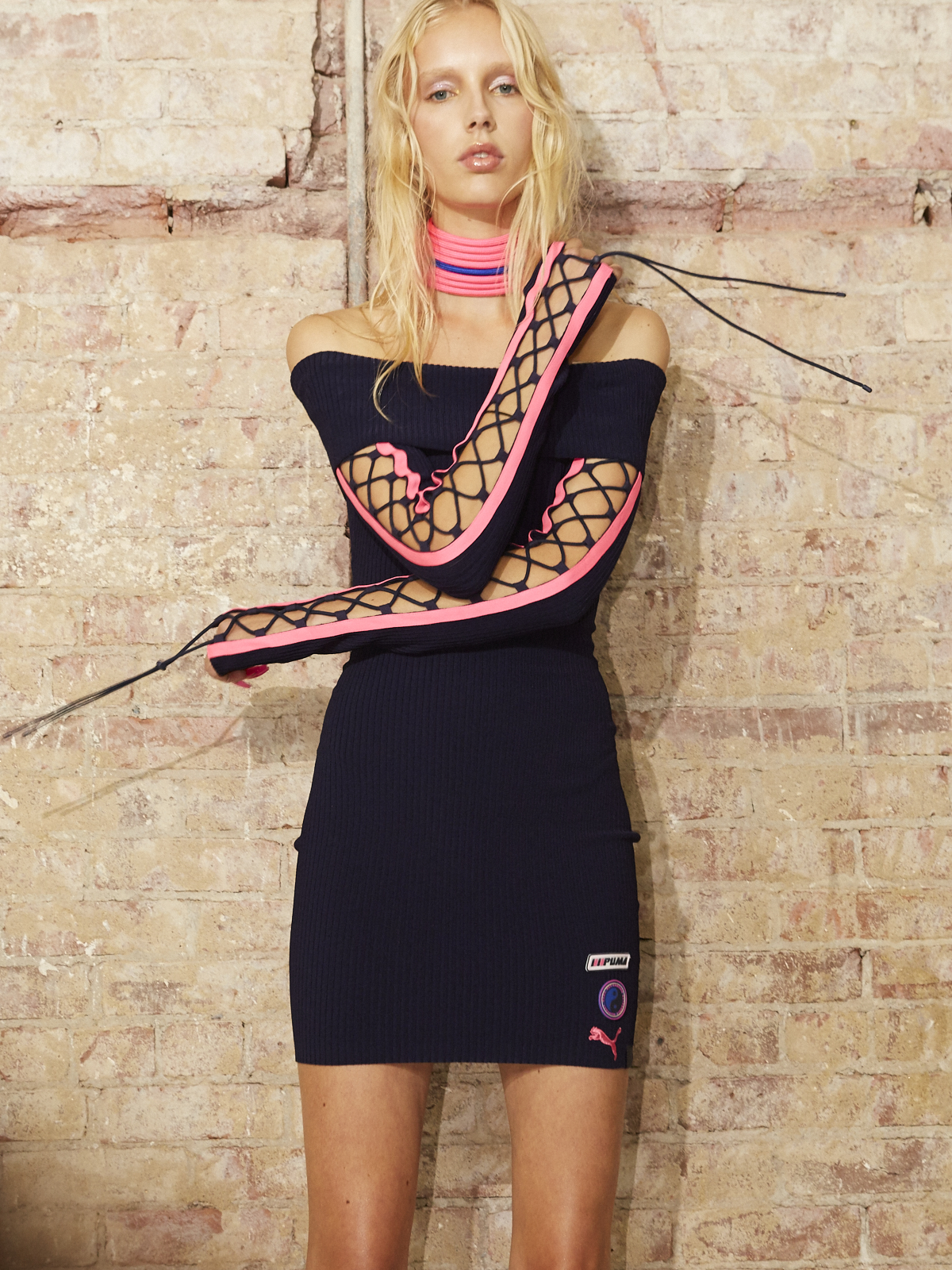 Rih rih-cruited the perfect cast for her dream X Games. Mica Argañaraz opened the show, and was followed by Joan Smalls, Adwoa Aboah, Kaia Gerber, Lexi Boling, Selena Forrest, Jazzelle Zanaughtti (perhaps better known by her handle @uglyworldwide), Sarah Brannon, and Kiki Willems. No one looked phresher than i-D cover star Slick Woods, who has emerged as something of Rihanna's muse. The L.A. model fronted her hyper-diverse Fenty beauty campaign, and easily won the night with this epic Insta.
The motocross racers returned for one final stunt before Rih herself took a victory lap on the back of a dirt bike. They don't call her the Bad Gal for nothing.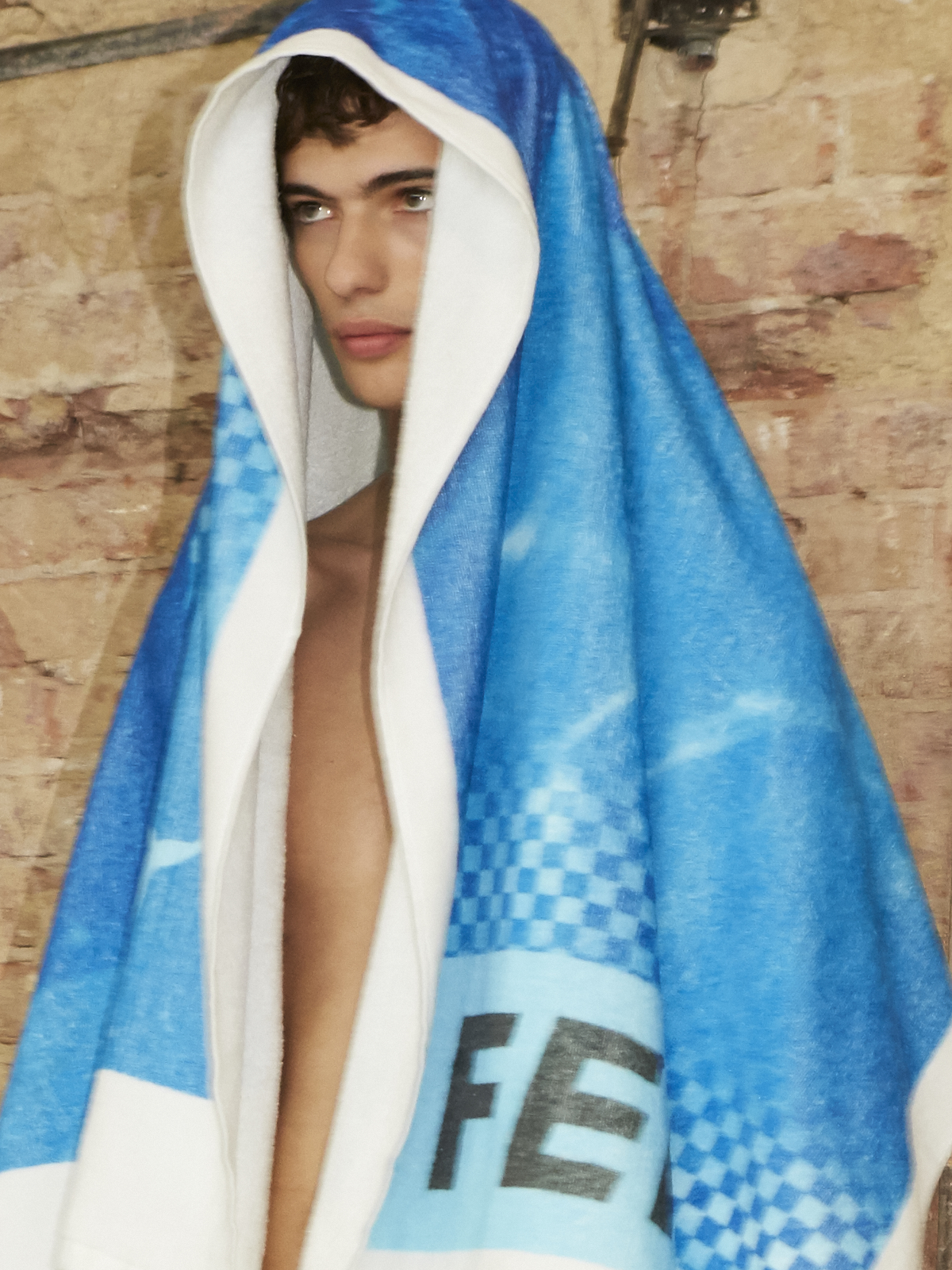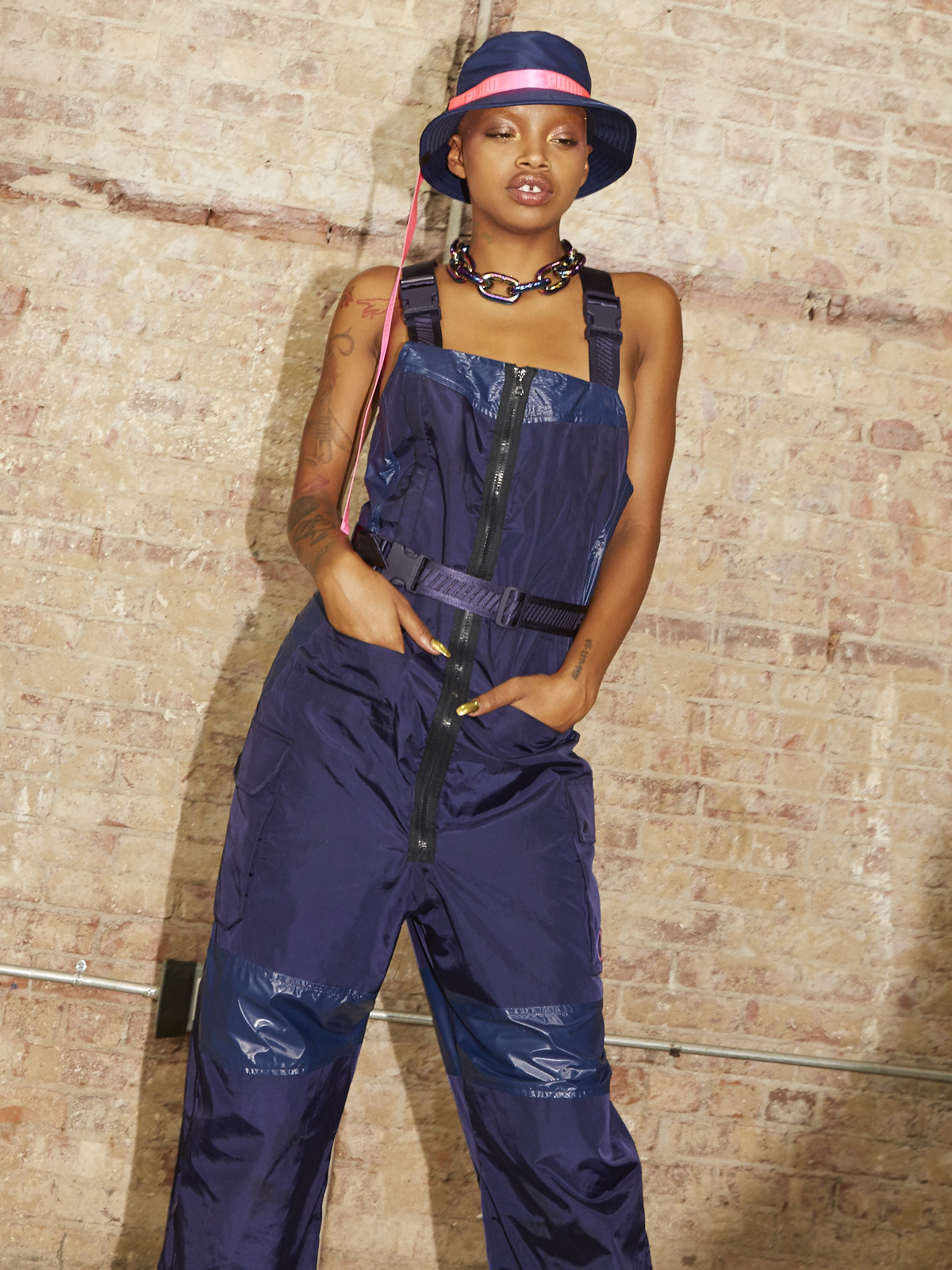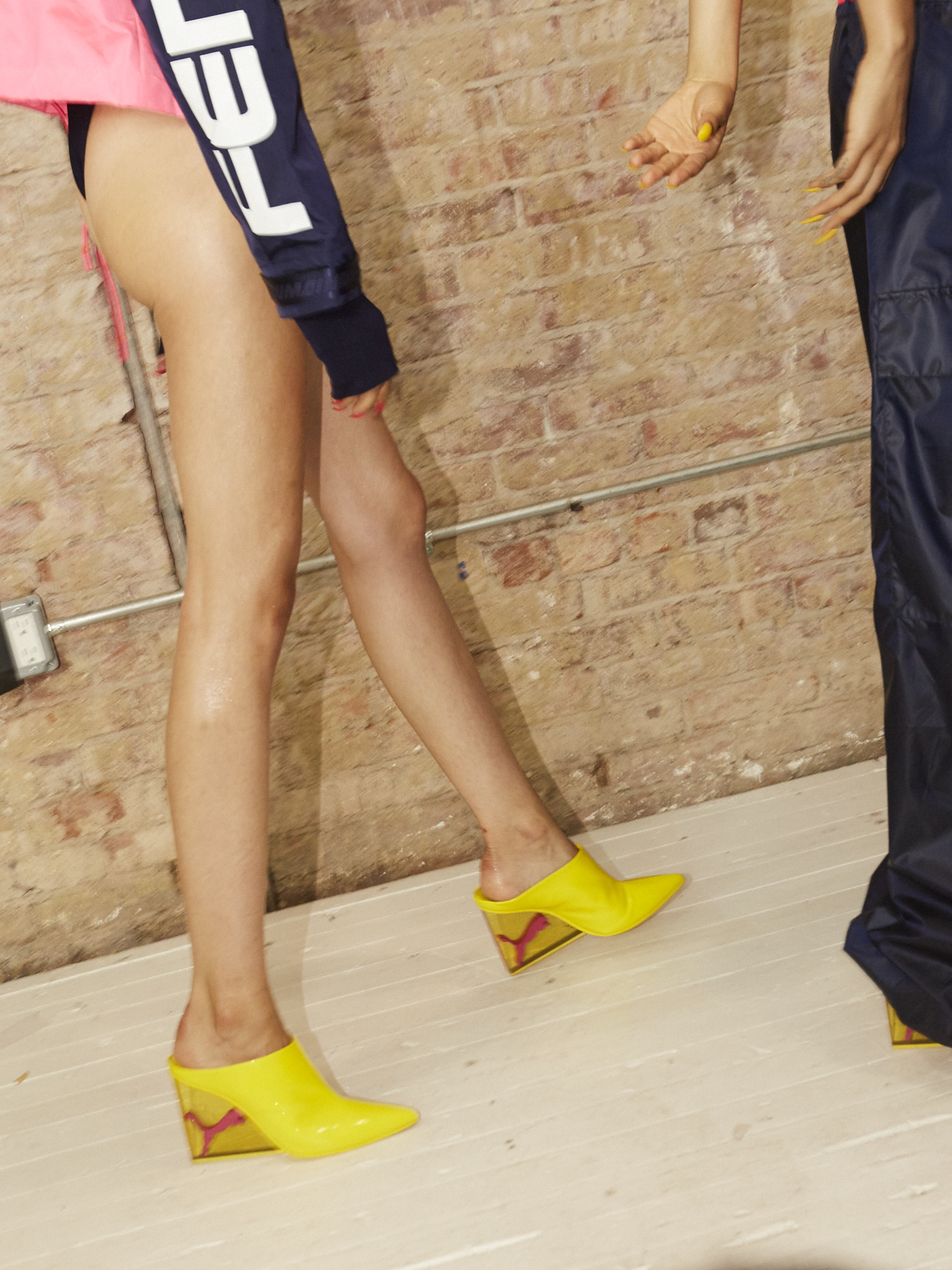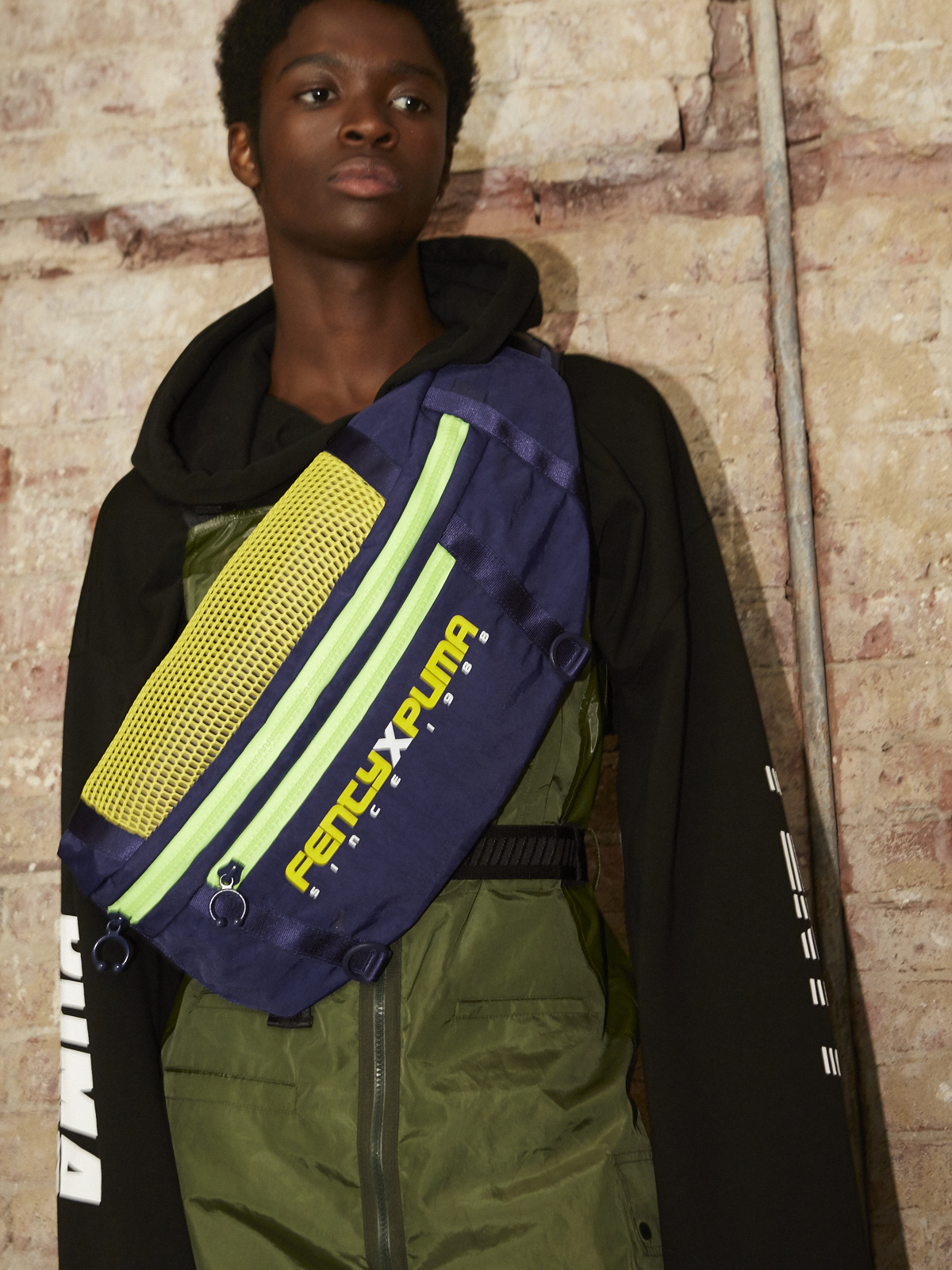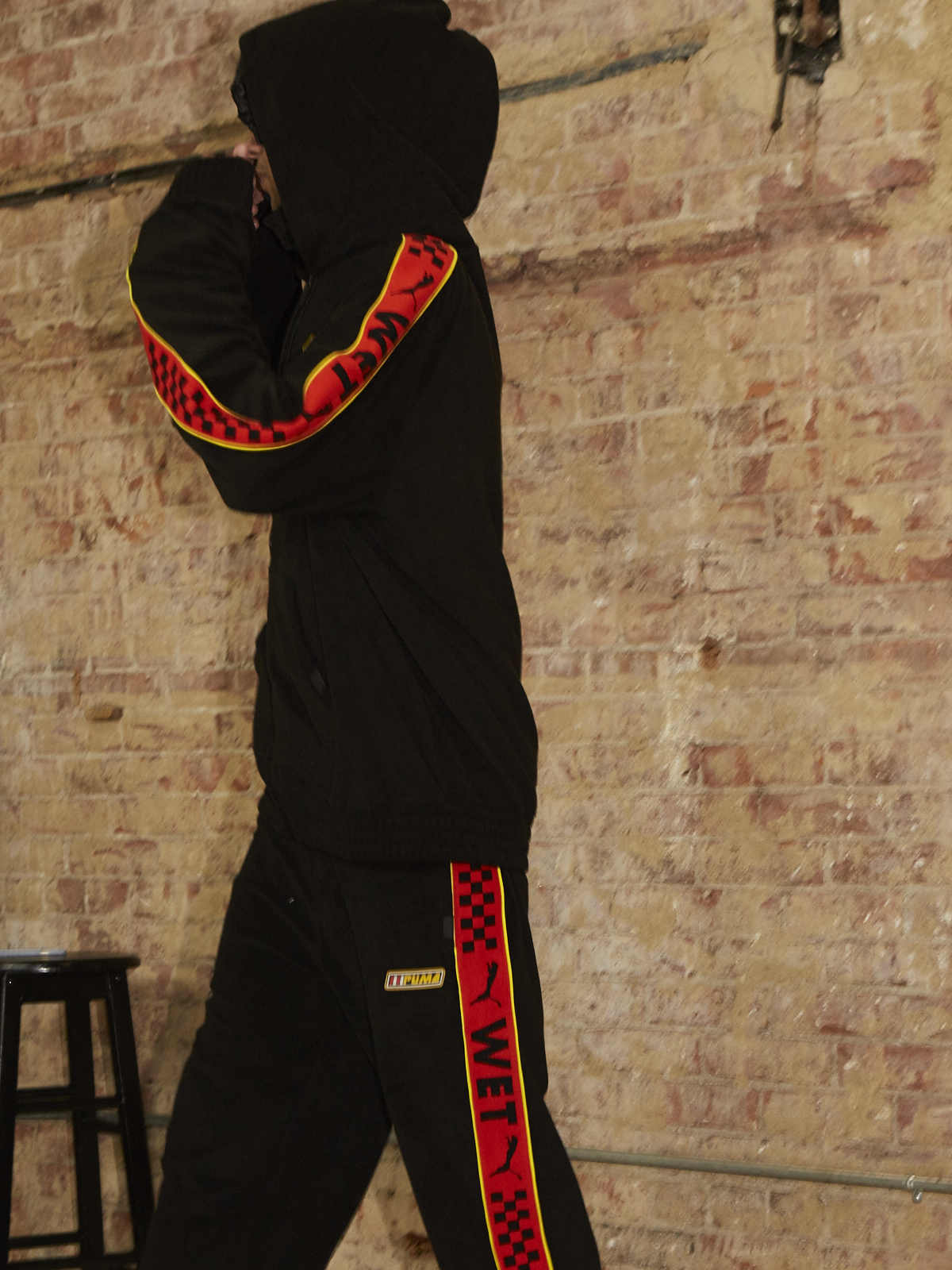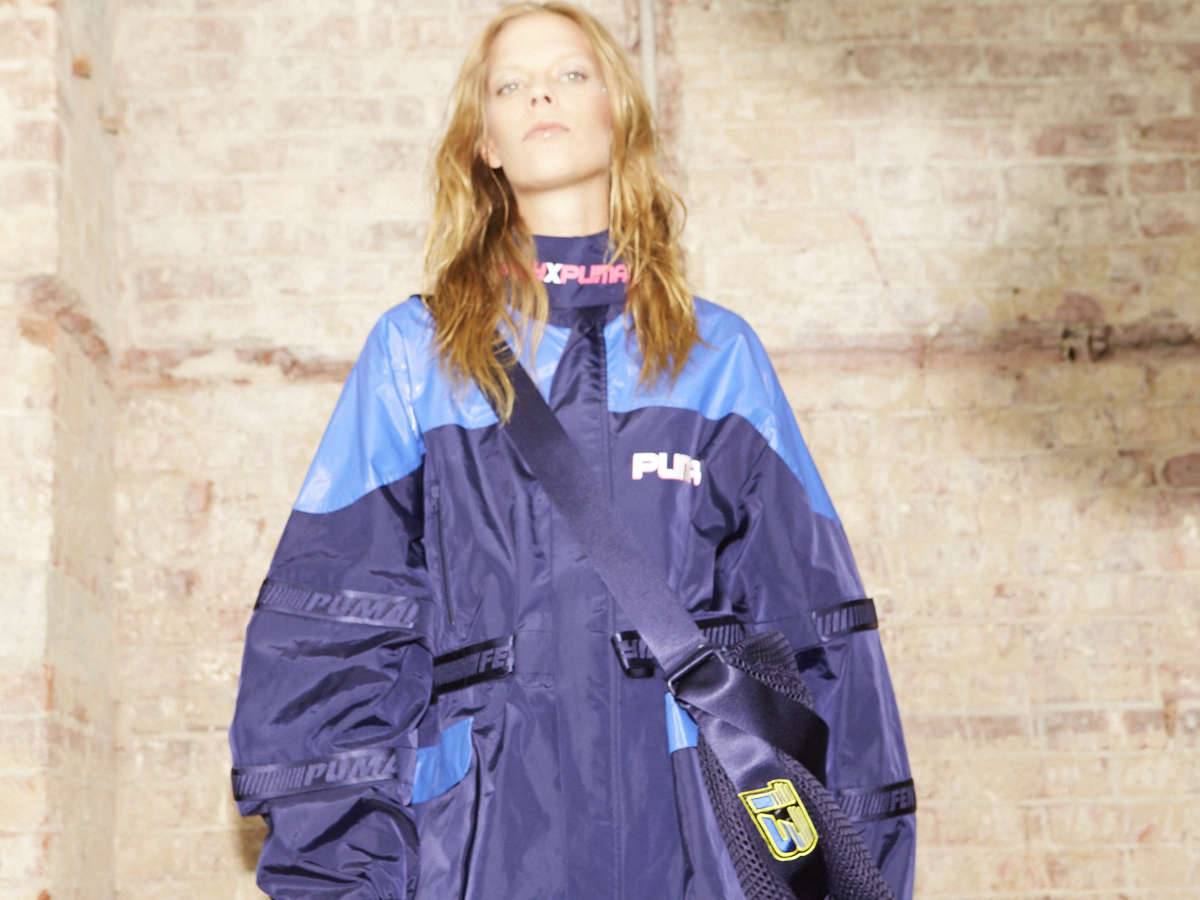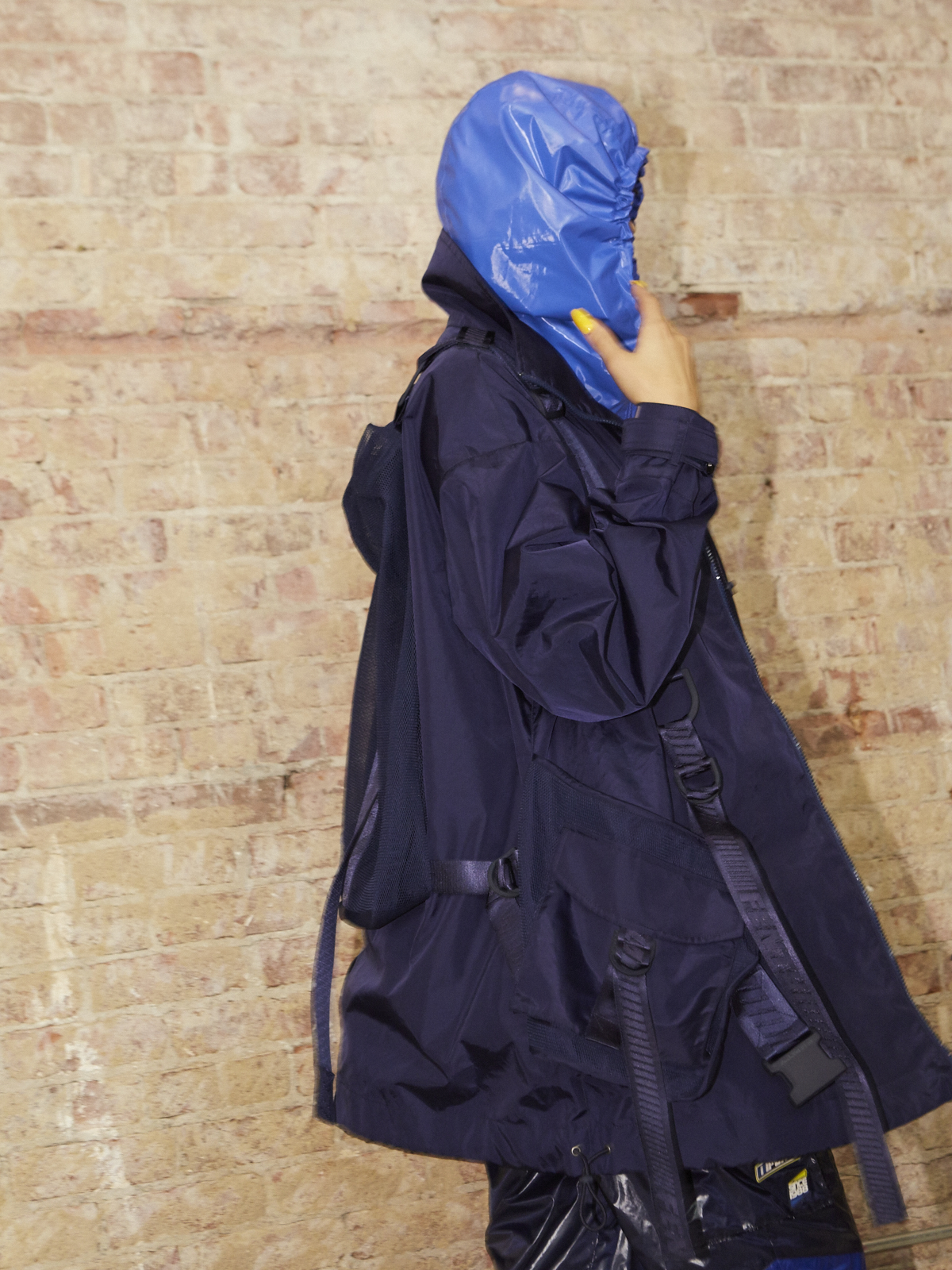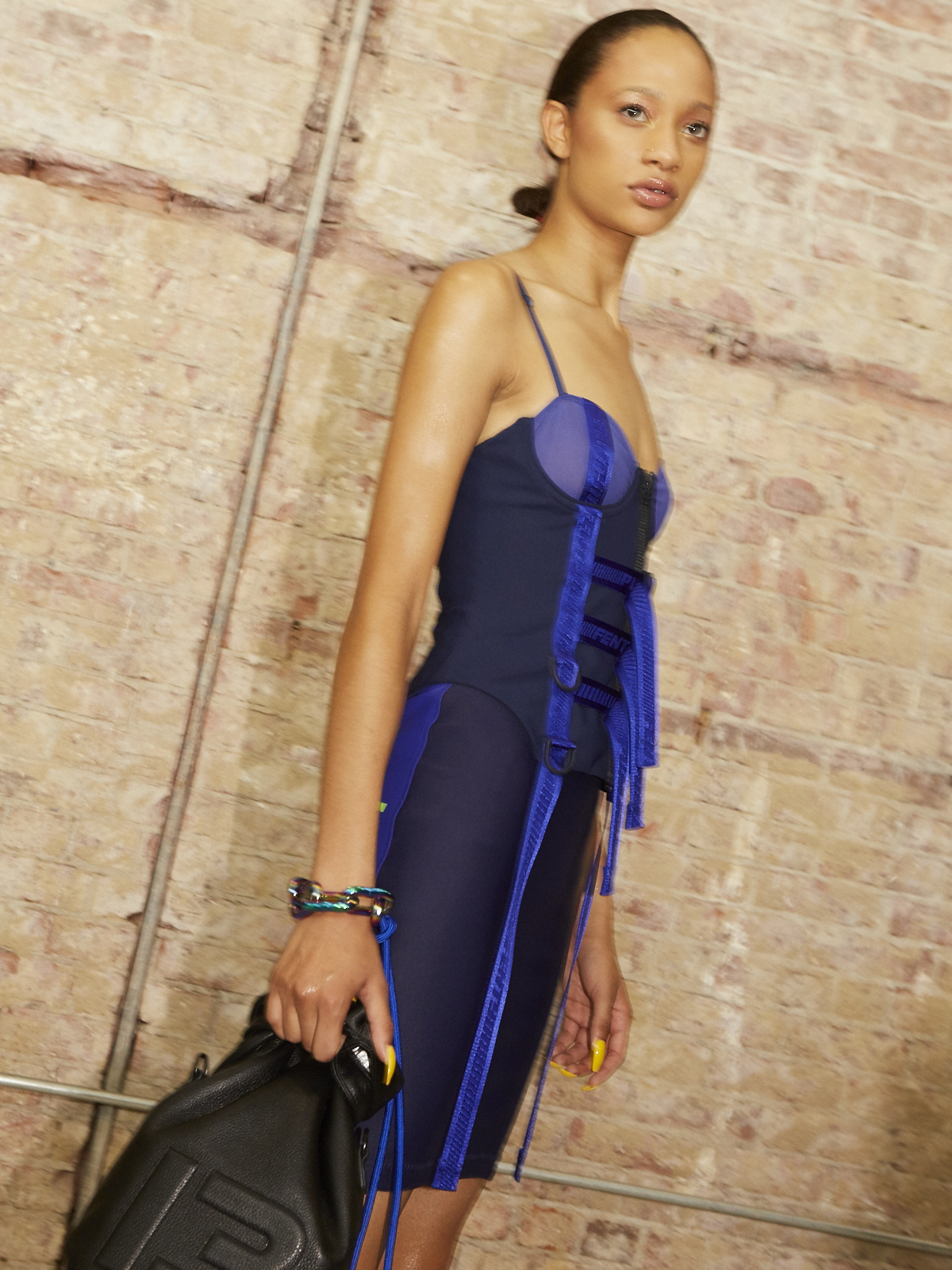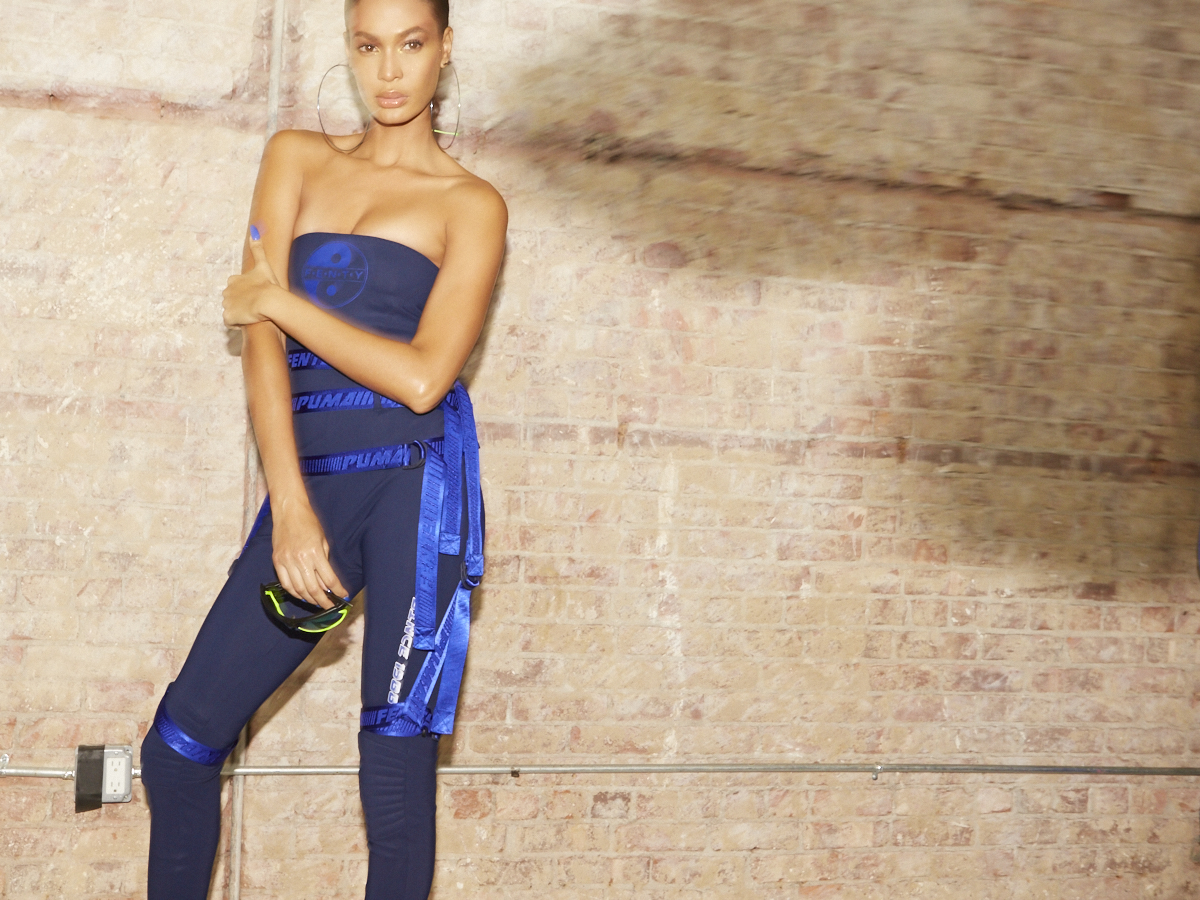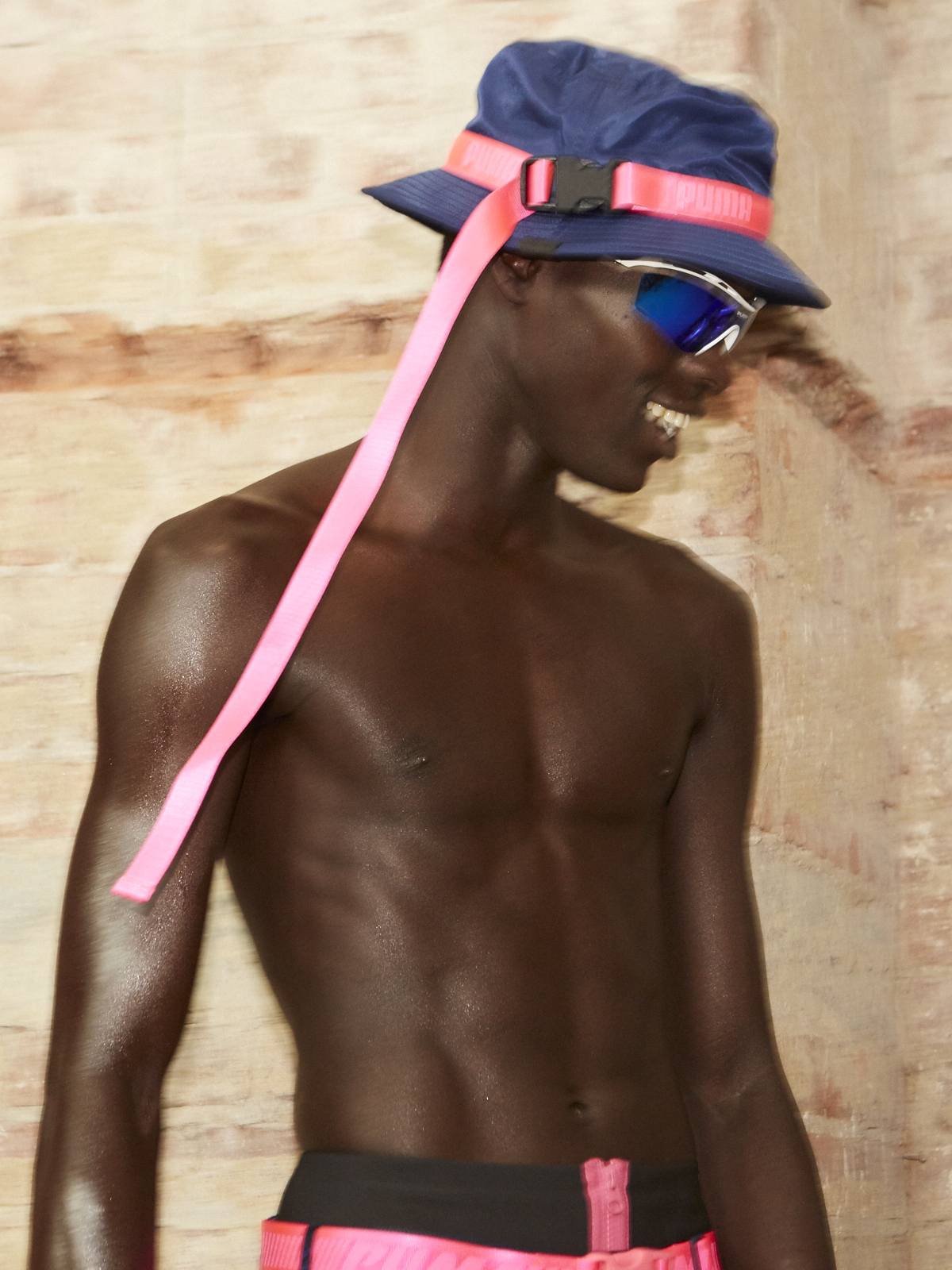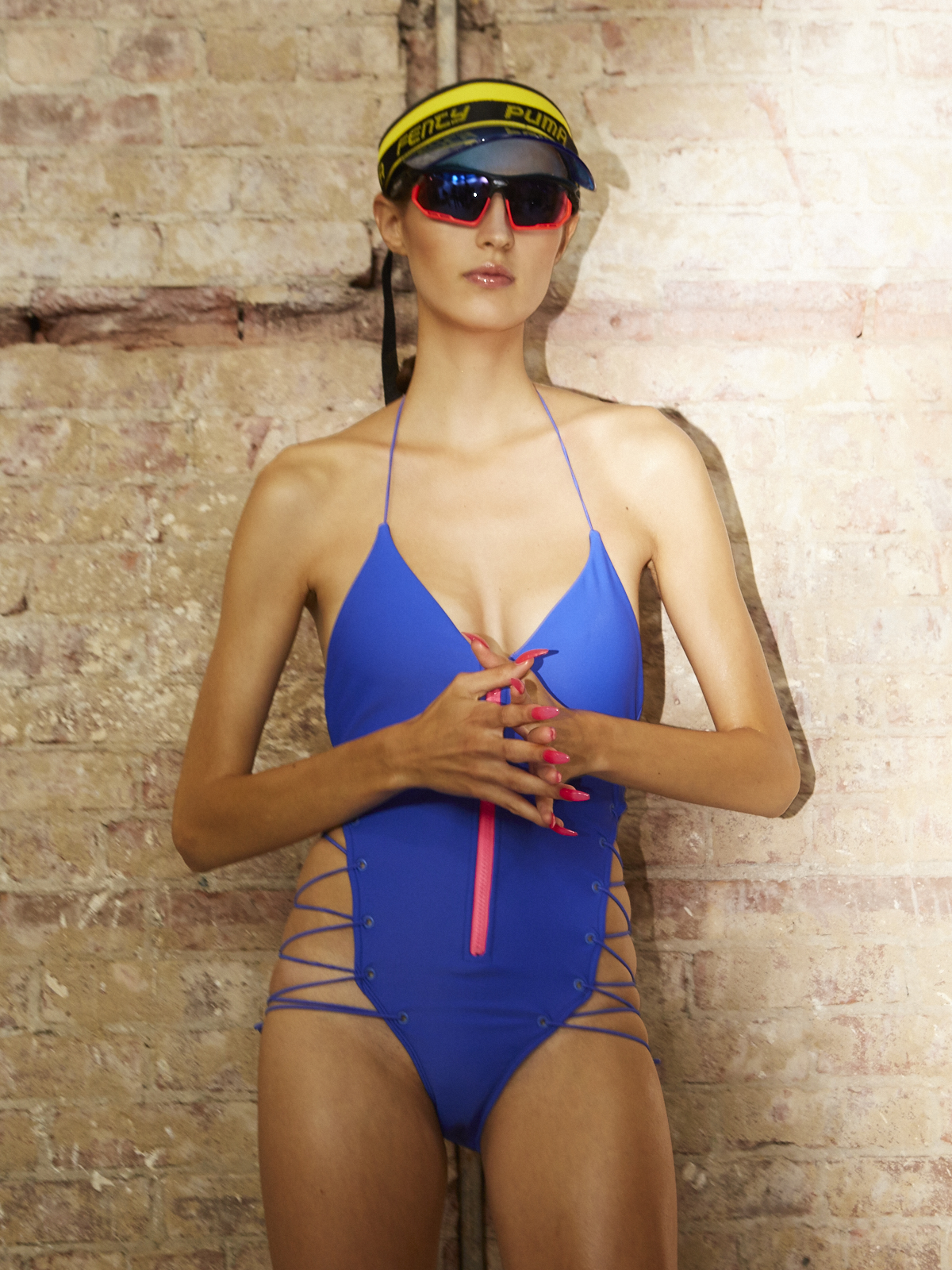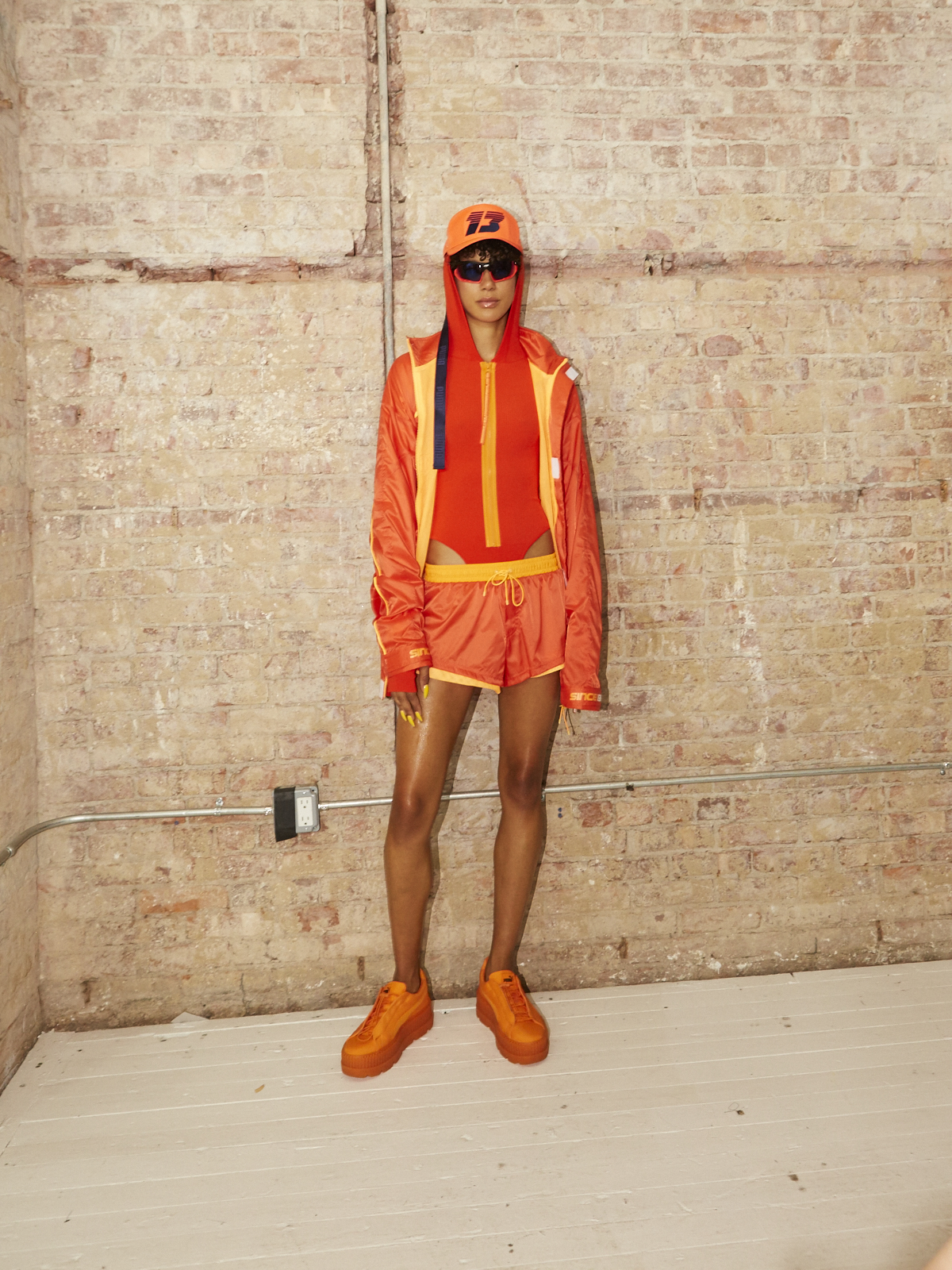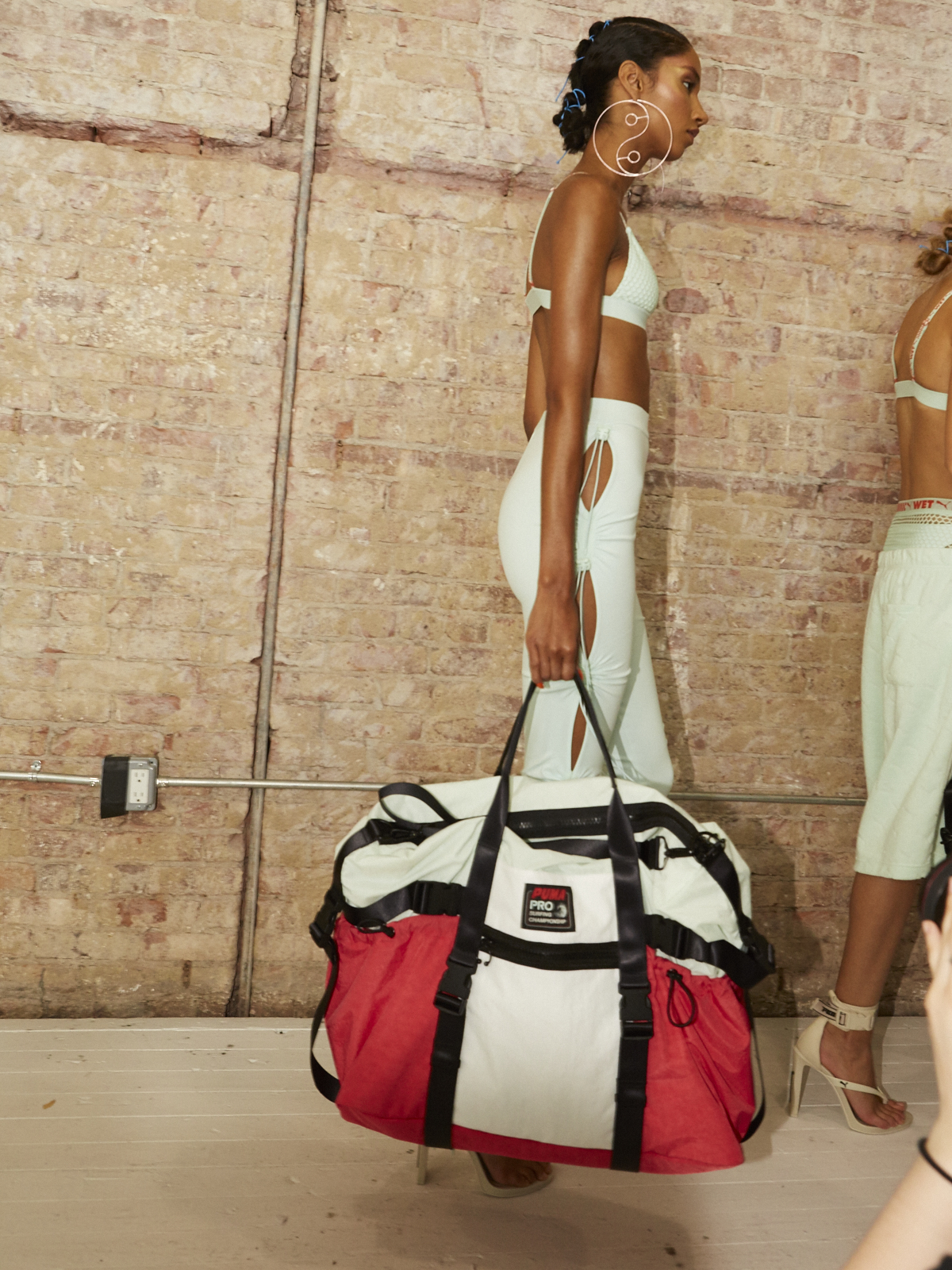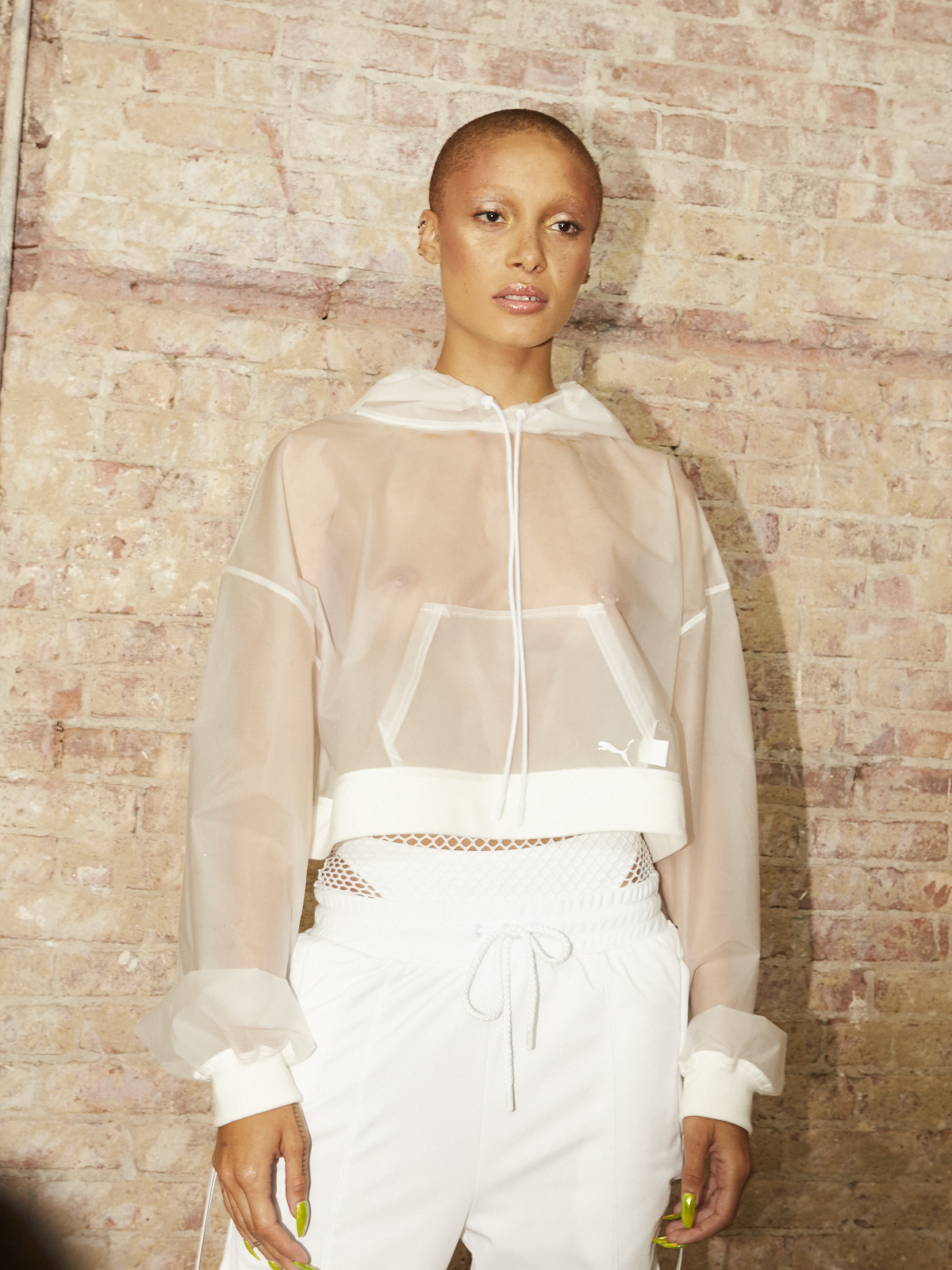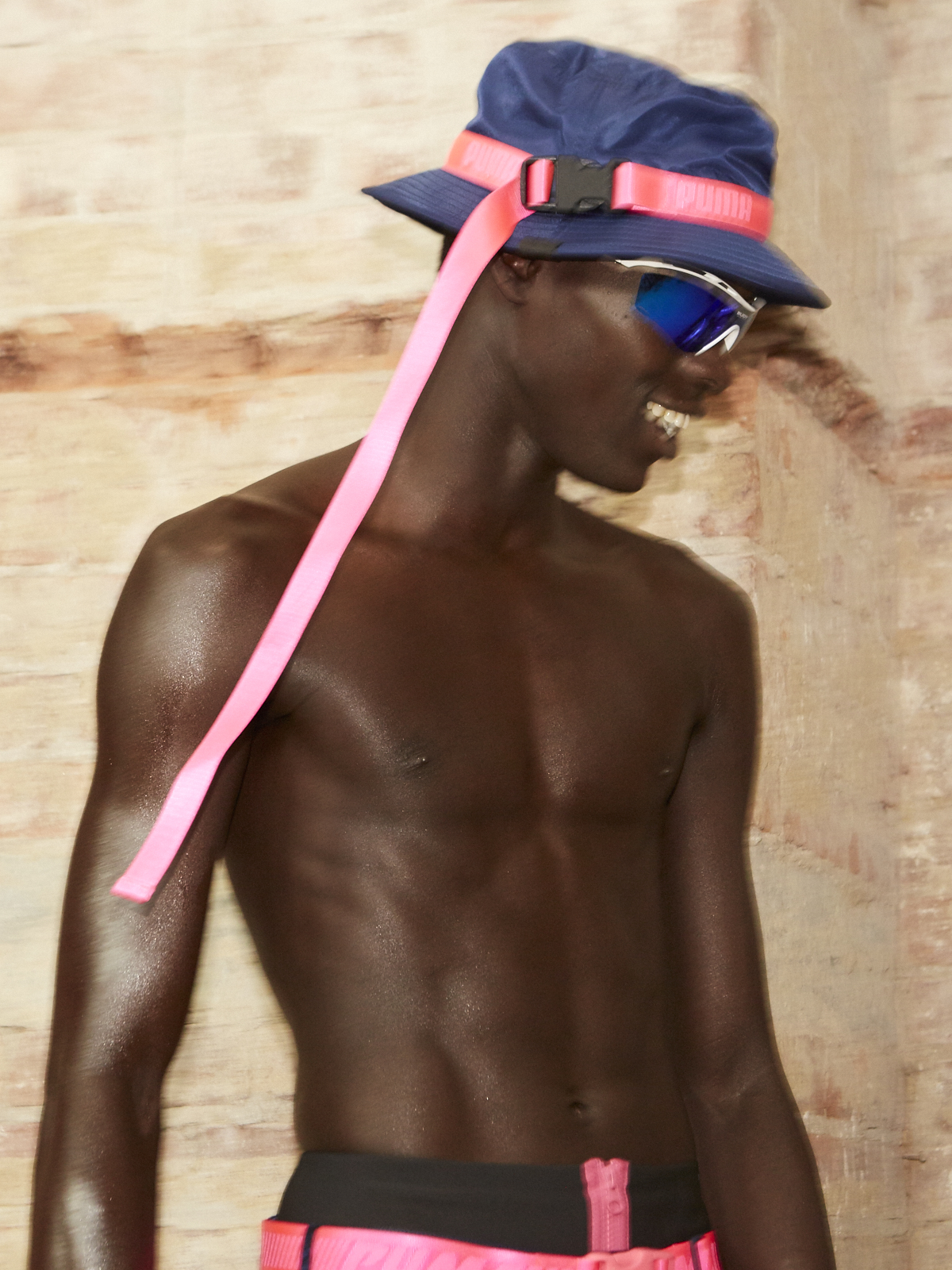 ---
Photography Bobrowiec