inside insta jeanieus - fashion's favorite follow talks us through her feed
When she's not styling for the likes of i-D, Nylon, Topshop, Polydor, Phiney Pet, and her very own Moodboard, Jeanie Annan Lewin is sharing fashion treasure, cultural trash, and mindful meditations. Follow her lead and take a scroll with us...
|
08 September 2017, 9:43am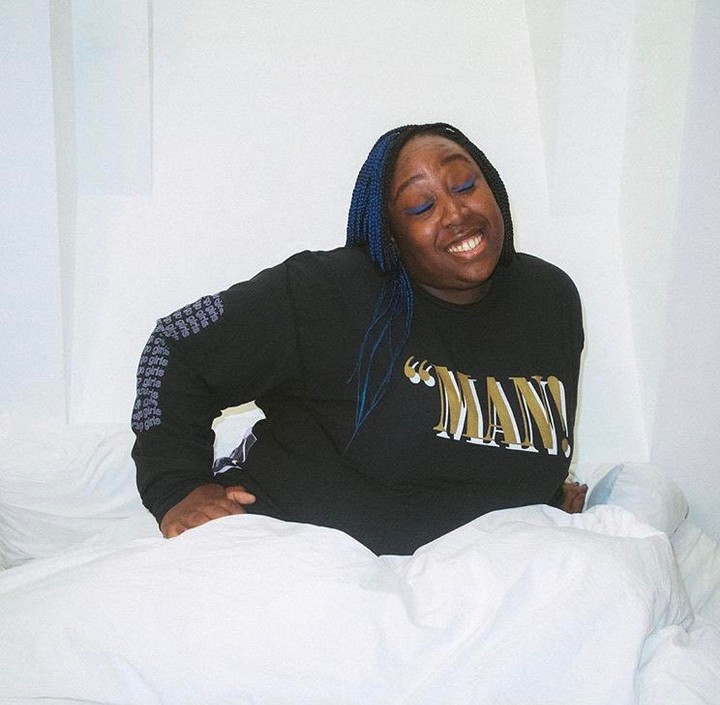 Courtesy Jeanie Annan Lewin
This article was originally published by i-D UK.
From forgotten magazine editorials to subtitled stills from cult and trashy teen tv, snapshots from R&B videos to mental health memes, London-based stylist and creative director Jeanie Annan-Lewin's Instagram feed offers both dreamy 90s and 00s nostalgia and an honest account of the realities of anxiety and depression. "My Instagram gives me a chance to communicate a whole bunch of thoughts on the world without having to shout it from the rooftops," Jeanie explains over email.
"I tend to use it as a visual journal describing how I feel, through bits of text or funny pictures." It's quiet yet hard-hitting mix of hard-to-find imagery, mood confessions, and cultural commentary has seen the account become a must-follow across the industry.
"Over time, I've learned to be a good communicator but that wasn't always the case. When I was younger I would rarely speak, and my parents have told me that I didn't really start talking till I was about 5. I knew how to, I just chose not to engage." She has found her voice and is being heard on Instagram. Just for i-D, Jeanie presents ten of her own favorite posts, tells us where she found them, and how they make her feel today.
Gucci Tortoise
Found on GRM Daily, one of my favourite websites. I chose the caption — "FFS there's roadman tortoises now." — on a jolly Friday morning. I have a thing about cute animals in mini designer clobber and it still makes me chuckle now. The thought that Bill The Tortoise has a shell re-up before all his mates in the park is quite lol.
Keizo Kitajima, Untitled from the series New York , 1981/82
Found on Tumblr. I'm currently obsessed with Japanese fine art photography and I love the intensity of this photo, the way her hair is perfectly quiffed, the way she's clutching the cash and how intensely she's looking directly at the camera. I spent a lot of time staring at the little girl and wondering what caught her eye. I remember choosing this photo because it reminded me of another super strong black woman — my mother. I guess I was missing her without knowing I was missing her. I should call more.
Nike heels
This was a result of me typing in "sporty chic" on Japanese Pinterest. I love how impractical they are and sort of imagine Mariah Carey sauntering about in them. If we're getting a bit deep, I guess this image represents the duality in women, having to be functional and somewhat practical but still remain sexy and desirable to the male gaze. How do I feel about it today? Gosh, those look painful.
Tupac Shakur, Stone Mountain, CA, 1994
I've been watching countless old Tupac interviews on wealth and society, as well as his comments on black women being at the bottom of the totem pole. Sadly, it is still so, so relevant to now. I've been feeling somewhat overwhelmed by the election and have gone through phases of extreme anger to just utter sadness. It feels like the world's on fire and I'm simply watching.
Fendi crop top
I believe it's Fendi fall/winter 1993. In my head, I'm this woman in a logo crop top and jeans bumming around London being fabulous. I search for this top with vintage dealers constantly and I've got a pair of matching trousers — I don't fit into them in any way, shape, or form because I tend to love cheese and wine too much for that sort of commitment, but one can dream.
Vogueing
I found this on Pinterest. I love the energy being served even though we can't see his whole face. You just know it's epic. When I'm not styling stuff, I'm watching vogueing videos. It's been an obsession for a long time. Paris Is Burning is one of my favorite movies.
Everything you're looking for is already within you
OVERSHARE ALERT: I'm a trained extrovert. I come across as bubbly and confident but 9 times out of 10, I'm usually riddled with insecurity and very, very anxious. Some days my anxiety governs my whole being. When I posted this picture, it was one of those days. I've started to take a bit more time to find coping mechanisms and weirdly enough looking at photos of flowers and slightly cheesy quotes have been most helpful.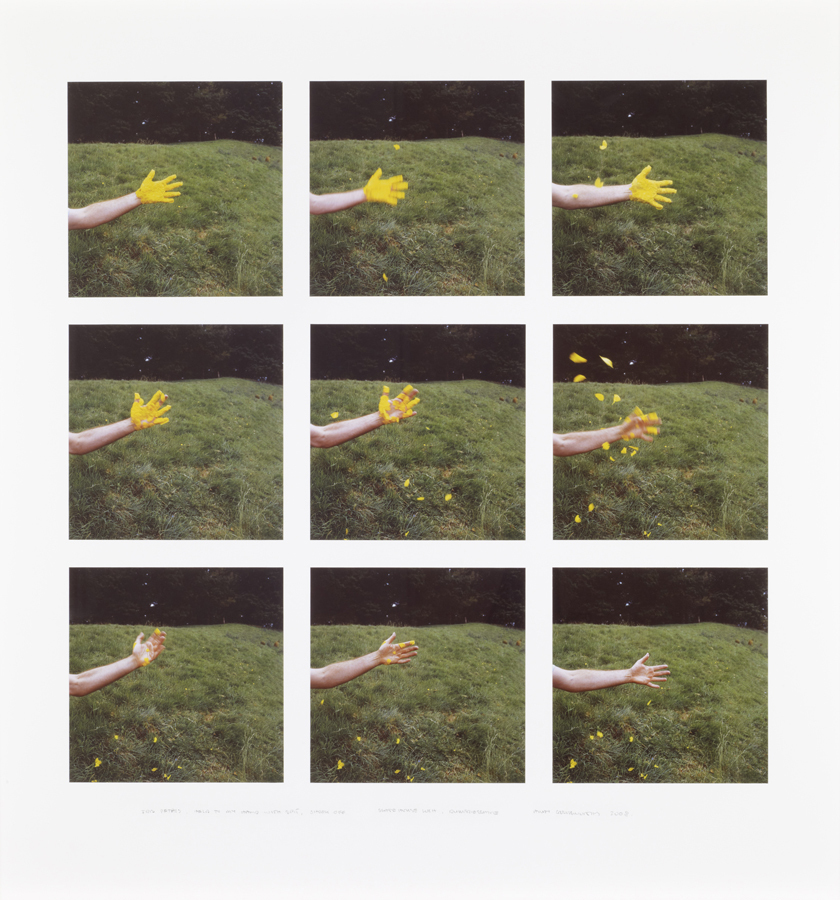 Andy Goldsworthy, Iris Petals, 2008
I found this on my beloved Tumblr. I've only recently discovered Andy's work. He creates outdoor sculptures with natural materials and there's something super beautiful and elegant about this series. When I look at it now it feels so dreamlike.
YSL drip
This is from an amazing still life photographer called Olivier Trillon and there's a whole series of them — Chanel, McQueen, Vivienne Westwood etc. I love the idea that fashion literally gives life for some people, a little over the top but brilliant still!
Paris Hilton, 2003
I'm not sure who took this but I love this photo. It's super sassy and summery and I remember posting it because I was watching The Simple Life and remembering when her and Nicole were everywhere and Kim was the random assistant. How times have changed.