advice from pam pam, the uk's first all-female sneaker store
Box fresh vs. festival battered?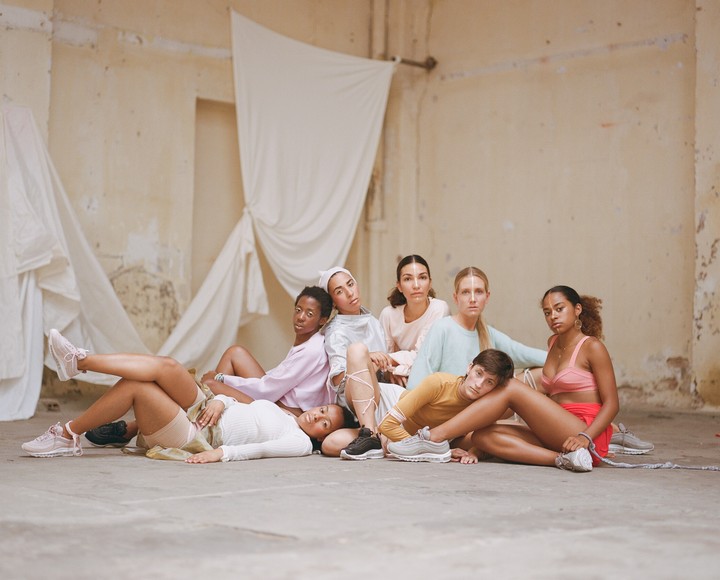 Pam Pam is the first all female sneaker store in London (129 Bethnal Green Rd -- right next to Brick Lane). Camila Falquez is a photographer and filmmaker putting our fashion dreams on screen. Nike Air Max 97 Premiums are the shoes at the top of our wish list. Together, they made a film that celebrates sneakers and circles and graceful sisterhoods. Have a watch of it below, and have a read of our chat with Pam Pam founders Bethany and Rio, about what makes the perfect sneaker, the big clean vs dirty debate, and where you shouldn't ever wear them (nowhere).
Why was now the time to open a female only sneaker store?
Women have always worn sneakers, of course we have seen a huge resurgence in the last few years, but it seemed crazy to us that women didn't have a dedicated space here in the UK. The brands were already making great women's product when we came along, but they simply didn't have a space like pam pam to put it. We've had such great support from the brands from the get go, particularly Nike. They really 'get' what we're about, and how important it is for us, and them, to support a positive female identity.
How has the sneaker offering for females changed since you started?
We have definitely noticed that brands have started to offer a wider selection of pared back colourways for women. At the beginning, and this was just two and a bit years ago, there was quite a lot of pattern, texture, print, and so many colours on offer. It was happening at a time when more neutral, monotone, 'simple' was wanted. Since then, the brands have really taken heed of these wants and turned the game around. We are also starting to see some styles, never before offered in women's sizes, now available. This is particularly a great change!
How has your client base changed since your opening? As sneakers have become more socially acceptable in traditionally formal environments (offices; fancy restaurants), have you noticed a shift in who comes to your store?
We haven't seen any changes in our client base in the two years and a bit we've been open, our customers are exactly who we thought they would be -- stylish and varied, a wonderful mix from young to old. It's always lovely to see how excited women are to have their own dedicated sneaker, clothing and lifestyle space. Usually this kind of space with such a curated selection has only been done for men. So it is great that women are really enjoying what we have created and support it so much.
I've seen a few people calling for all sneakers to be gender neutral (guys wanting girls sneakers; girls wanting guys sneakers) -- how do you feel about this idea? Is it a good idea?
Sure. We often find ourselves looking at the men's wall in buying appointments, where the offering is often slightly more pared back, wishing that sizes would go smaller than a UK 6. Having said that, a lot of brands are now actually offering product on the men's and women's side in all sizes, which is brilliant. We hear from a lot of women that they are often drawn to men's styles. We also get a lot men coming in that like the choices we stock. So, it seems to be a good idea that brands offer more product that is unisex! There are definitely a lot of styles that have never been offered in women's sizes that we could do with... just sayin'.
Is there anywhere you shouldn't wear sneakers these days?
We think people should really feel that out for themselves. We are big sneaker wearers here and, sure, if you ask us, we will say sneakers are appropriate for so many different occasions. Perhaps occasions one wouldn't necessarily think of. It just depends how you style them. Sneakers look brilliant with a dress, suit, playsuit etc… Of course, there are still some occasions and some venues that frown upon the wearing of sneakers. But, in general, if you rock 'em well, and they are clean, then it's a-ok.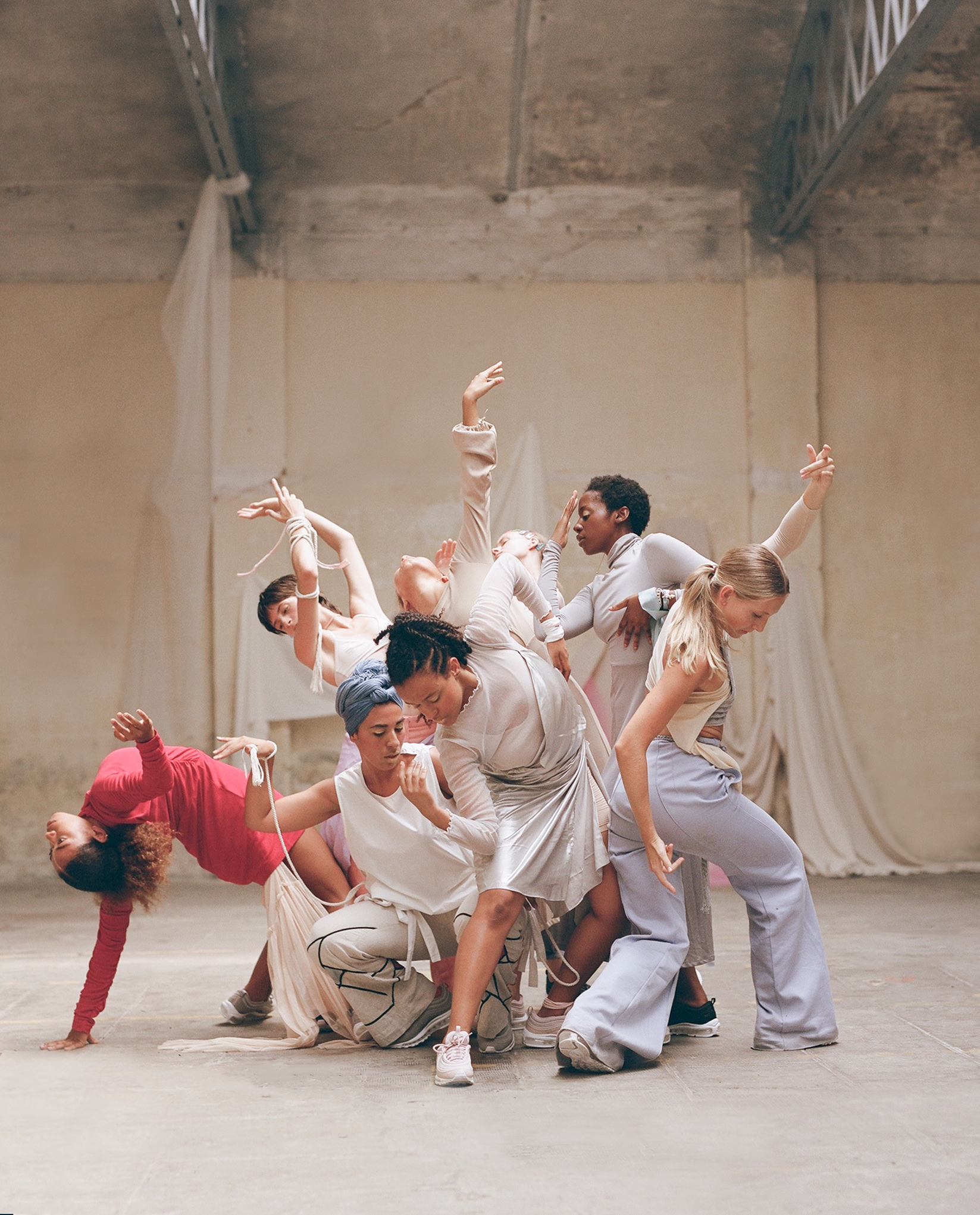 What makes a good sneaker?
This is a great and tricky question as all tastes are so different! For us, we think it definitely comes down to the combination of silhouette, materials and colourway. Sometimes it doesn't even matter if it's a special release, collaboration or hyped sneaker. If the above components are off, the sneaker won't be a strong performer.
You've just collaborated with Camila Falquez to make a video for the launch of the Nike Air Max 97 Premium. How -- and why -- did this project come about?
We've followed Camila for a long time, we think she's wonderful! Her work has such a quiet, powerful quality. In her projects, Camila likes to explore diversity, womanhood and the body, three things we personally feel passionate about also. Growing up obsessed with dance, Camila sees the complexity, sensitivity and art that body movement presents and this translates to her work. There's always an incredible sense of fluidity and strength in her stills and video pieces.
The film features a lot of really graceful movement and dance, which is at odds with the often high intensity activities that people usually associate with sneakers -- skating/jogging etc. Why is this?
The way people think about wearing sneakers has changed, they're not only associated with activewear anymore, they're a staple and are worn with all style choices. We also think that being steady, graceful and patient is also 'strong' and a 'high intensity', if you will. I think we have all come to learn that pigeon-holing and labelling is no longer needed or necessary. There is no reason why sneakers can't be associated with beauty, grace, and ease.
You talk about how the interpretive dance in the film shows "unity and the force of women working and growing together." Again -- this is a refreshing change to the competitive, individual nature of today's streetwear culture (who can get the best thing first!) Why was this something you wanted to emphasise?
pam pam is a very inclusive and positive environment and our aim was always to provide a welcoming and relaxed space (online and in store) for women to feel comfortable in their own style choice and in who they are. We also feel that we're made stronger with the support of others, and we value all the people we work with at pam pam. It takes a village, and our village is full of wonderful, powerful women (with a token, brilliant, web-guy) that lift us up and make us better. It's true that a positive, strong and collaborative female identity isn't something that is often promoted in the streetwear, or even in the fashion scene. It is however, the way most women are. Women work together, collaboratively.
Should you keep your trainers box fresh or should they look like you've just spent eight days at a festival?
Ideally they should be somewhere in the middle!