it's beef! taylor swift is no longer shaking it off, but bringing it on
RIP Taylor Swift: TayTay kills herself before reincarnating into a badass, biting back at Kim 'n' Kanye, David Mueller, and the media.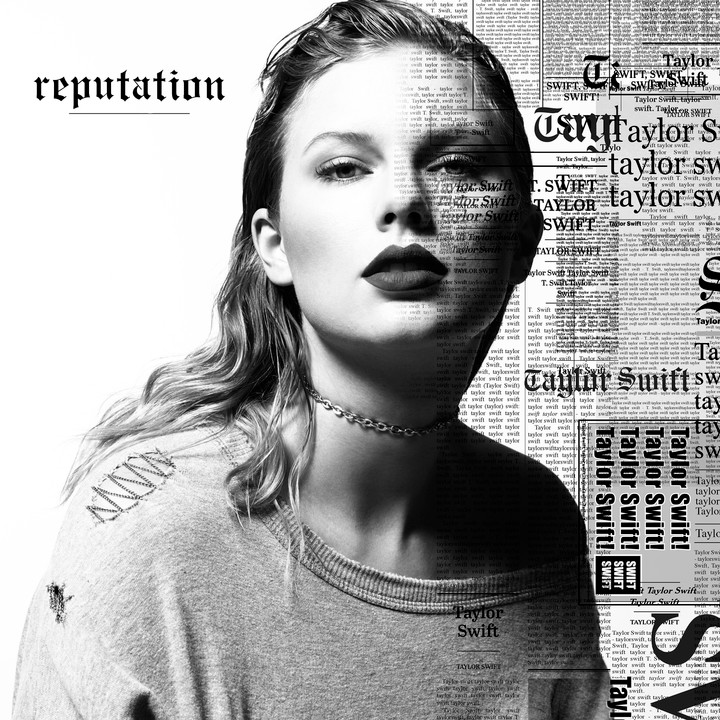 This article was originally published by i-D UK.
At 5pm this morning — AKA just a few minutes ago — Taylor Swift returned to the land of pop with a brand new single, "Look What You Made Me Do". The track is the first to be taken from Swift's forthcoming album, Reputation, released on November 10, her sixth studio album from an 11-year career which has, to date, spawned 42+ million album sales and 10 Grammy's.
"Look What You Made Me Do "was written and produced by Swift and Jack Antonoff, who scored recent success with Taylor's pal Lorde, and who worked with TayTay previously on "Out Of The Woods" and "I Wish You Would," from 2014's 1984. Whether, like Lorde, Taylor recorded at the Brooklyn home of Jack and his girlfriend Lena Dunham is yet unknown (but if Jack and Lena need a roommate to help out with that rising New York rent, holla!).
The return of T.Swizzy has been the subject of much speculation over recent days, with fans and critics alike picking apart Swift's snakey posts on Insta, as well as the album's title and artwork which all appear to be most pointedly directed at her critics – famouses and non famouses alike (yes, Kim Kardashian, we think she's talking about you). Swift has, of course, been subject to intense criticism over the last couple of years, thanks to beef with Kanye and Kim, a fall out with Katy Perry, and a break-up with Calvin Harris. She was even disparaged after being assaulted by a guy who, er, PUT HIS HAND UP HER SKIRT, GUYS. The Taylor Swift backlash has become increasingly vitriolic of late, but why? Maybe people don't like Taylor cos goes she goes on dates with boys whom she works with. Or maybe it's cos she shares pictures of herself and her mates on social media. Like, you know, we all do. Perhaps it's simply that she's a super successful woman. Who knows.
Well, "Look What You Made Me Do" is the paeon of a woman pushed to the edge. She's not shaking it off, she's bringing it on. RIP Taylor Swift, because Taylor Swift 2017 is no longer Ms. Nice Gal. A sharply written retort to the haterz, the song is the work of a woman who's had about enough.
Given its release at such an early hour, i-D decided to disseminate Swift's new single for you, so you can eat your Cornflakes in peace. You're welcome.
It's not a return to her country roots as previously speculated....
Sonically, the single is much more understated pop than sorrowful C&W. Antonoff is pretty skilled at making smash hits that are cool without trying too hard, and "LWYMMD" is similarly effortless in execution. There's no obvious play for the latest sound, instead "LWYMMD" is a sharply written single that doesn't attempt to throw everything at the wall. The Planet Rock-era electro synths teamed with peak-era Britney Toxic/ Slave overtures no doubt took time to perfect, yet are deceptively simplistic. It's also hella catchy, but slyly so. Taylor happens to be a multi-million selling songwriter for herself and countless others, lest we forget.
It doesn't have one chorus — it has two!
Two! Two choruses! Do you know how hard it is to even write one chorus? Talk about being an overachiever! The first chorus is pretty much the song's title, while the second is an even more implicit rage against the machine. ' I don't trust nobody/ And nobody trusts me/ I'll be the actress, starring in your bad dreams," smirks Swift, anointing herself pop's latest pithiest powerhouse.
It's not made implicitly clear who "Look What You Made Me Do" is aimed at, but let's enjoy having a lovely guess, shall we.
1. Kim and Kanye, you're up first. The opening line, and we quote, goes thus, "I don't like your little games. Don't like your tilted stage." Tilted stage, anyone? Hello Kanye and your Life Of Pablo floating set. As well we all know, Kanye and Taylor go back. Way back. VMA's all the way back. But then, they made up and things were ok. Until Kim Kardashian taped a conversation (which is a bit weird in and of itself, if you think about) in which Taylor agreed to a lyric that was to appear on West's "Famous." Except that wasn't the line that Kanye ended up using. And then Kim went on about Taylor being a snake and everyone decided they hated Taylor Swift and so she went away for a bit, until she returned with three images of a snake on her Instagram earlier this week. Snakes, stages, and smoking guns. '"I don't like your perfect crime/ How you laugh when you lie/ You said the gun was mine/ Isn't cool/ No, I don't like you."
2. Next up is the media, among some of her most harshest critics, who have quite vociferously turned on pop's once golden girl. But you know what, it's all good. "Another day, another drama/ But not for me, not for me/ All I think about is karma/ And then the world moves on/ But one thing's for sure /Maybe I got mine/ But you'll all. get. yours."
3. "I got smarter/I got harder in the nick of time." Maybe she could have let it go and paid that DJ, David Mueller, to go away, but you know what, the guy ASSAULTED HER. So she counter-sued him. And she won.
4. Calvin Harris, your turn. ' The role you made me play of the fool/ No, I don't like you.' Maybe she did leak the info that she wrote Calvin's Rihanna collab, but it's not like Calvin hasn't ever been spiteful to his exes (*cough* Rita Ora *cough*).
5. "I got a list of names and yours is in red, underlined I check it once/ Then I check it twice." Katy Perry? Hmm, possibly, but maybe her greatest revenge is to simply ignore Perry's numerous taunts. There's no obvious mention here, perhaps Pezza's just lumped in with the rest.
6. But back to KK and KW. The track closes thus: "I'm sorry, but the old Taylor can't come to the phone right now…Why? Oh, 'cause she's dead." S.N.M.
It's not the work of a victim...
Like Rita Ora and Lily Allen, Miley Cyrus and Rihanna, Whitney and Madonna, TS takes a lot of shit. A lot. You can't say the same intense scrutiny is levelled at male counterparts such as Sam Smith, Ed Sheeran and Harry Styles, because it just isn't. Women pop stars are denigrated and demeaned, they're ridiculed and slut-shamed, told they're too 'chavvy' (Tulisa) and too middle class (Lily). They're not "rock 'n' roll" hedonists, but crack-heads and alcoholics. If they have opinions they're told to shut up; if they don't have opinions they're told they should speak up. Jagger is rock royalty, Madonna is told she's too old. It's pretty impossible folks, to be a pop star these days, particularly a female. "Look What You Made Me Do" appears to be saying that pretty clearly — Honey, I rose up from the dead, I do it all the time — i.e. to be a woman in pop music is to constantly recreate yourself, explain yourself, justify yourself. And guess what, Taylor Swift is no longer about that life.
Although Taylor pronounces "Taylor Swift is dead," it's not RIP Taylor, more Taylor Reborn.
Sometimes you push a person too far and they have to go away for a bit, think about what songs they want to write, burn their desire to "shake it off" and move on from the "bad blood," and instead strike a match and set fire to the whole darned thing.
We can't wait to hear what else she has in store.
Who knows where the rest of the album will go, but if "Look What You Made Me Do" is anything to go by, we're excited by what Swift has planned for her sixth album. The nice girl from Nashville has learned that if you play the game, the game plays you, so it's an interesting space Taylor occupies right now. Creatively she's proven herself, sales-wise she's a smash. Perhaps Reputation is about to be Swift's Anti, or her (pardon the comparison) Yeezus. She's no longer towing a line but cutting her own path. Taylor Swift is dead! Long live Taylor Swift!